Bluehost vs SiteGround, two popular hosting providers, and the question is who is the right one for you and your business?
Depending if you are a beginner or pro, you will have a clear idea who is the frontrunner for your website and your business.
I will honestly review both hosting providers and will share with you the winner.
Still using both of these hosting providers, so I will share some of my experiences with some extra research.
BlueHost is founded in 2003, currently hosting over 2 million websites has over 700 employees.
SiteGround was founded in 2004, with over 400 employees and hosting over 2 million websites.
We checked Google Trends contest, BlueHost is more popular than SiteGround.
Most often being popular and managing tons of clients doesn't end well.  Let's talk about their pricing first.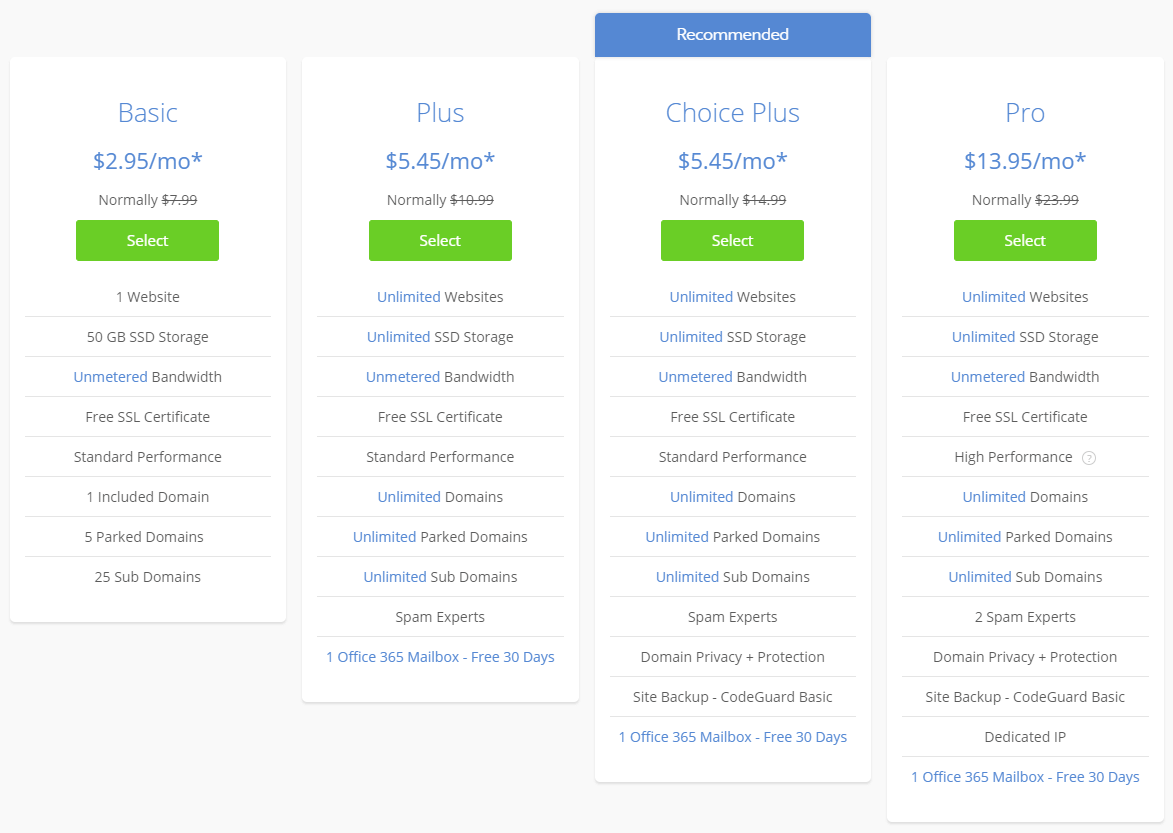 Basic plan ($2.95/mo) – Free domain, 1 website to host, 50 GB SSD storage, unlimited bandwidth, and free SSL certificate.
Plus plan ($5.45/mo) – Free domain, unlimited websites to host with unlimited SSD storage and unlimited bandwidth, free SSL certificate with spam experts.
Choice Plus plan ($5.45/mo – higher renewal for next payment) – comes up with all the benefits Plus plan offers, plus domain privacy and protection and CodeGuard basic.
Pro plan ($13.95/mo) – Free domain, unlimited websites to host, with unlimited SSD storage and bandwidth, High-Performance hosting, 2 spam experts, domain privacy + protection and Dedicated IP.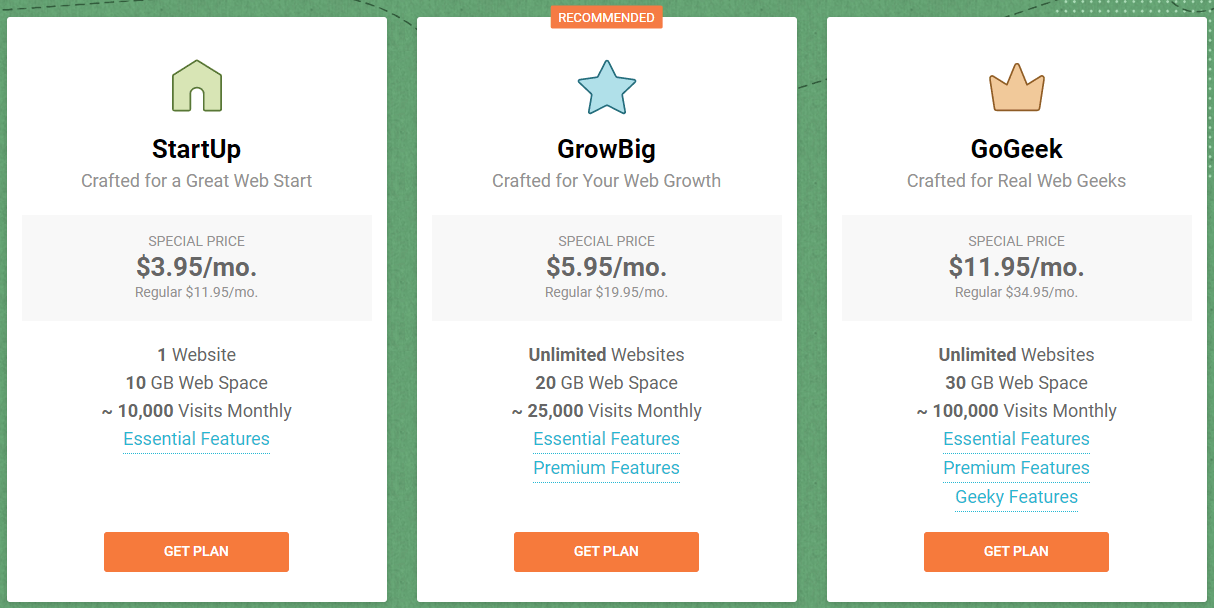 SiteGround offers 3 hosting plans:
StartUp ($3.95/mo): Perfect for beginners, one website to host, 10 GB of web space up to 10,000 monthly visits.
GrowBig ($5.95/mo): You will get to host unlimited websites, 20 GB of web space with up to 25,000 monthly visits.
GoGeek ($11.95/mo): You can host unlimited websites, 30 GB of web space with up to 100,000 monthly visits.

Both websites don't have any bandwidth limitation, so you can get as many visitors as you can. Having 10 GB SSD storage with SiteGround can be a lot if you are not using some HD images and lots of videos. So you can have unlimited traffic on your website with the cheapest plan for both websites.
Bluehost vs SiteGround – How easy is to use?
Both BlueHost and SiteGround offer cPanel, this is the popular managing panel with a ton of features.
Enabling Cloudflare is easy with both.
SiteGround cPanel is a bit cleaner, don't get me wrong BlueHost cPanel is easy to use but is a custom cPanel version. They have tons of upsell and promotion tools, so this can get confusing.
Backups
Using WordPress for many many years, there is always something that can go wrong. You forgot to update plugins or any theme this can damage your website.
Having backup is a must if you wanna use one of the top hosting providers.
SiteGround has you covered on this one, they offer daily automatic backup for the last 30 days. So you can restore your websites in a few minutes.
Backup on demand is only available for GrowBig and GoGeek plans. You can easily backup your site within seconds.

On the other hand, BlueHost isn't good. If you want to have a backup add-on, will cost you an extra $3 month for their 2 lower plans.
Add-on is included for their higher plans.
So, of course, the winner in this aspect is SiteGround.
Bluehost vs SiteGround Speed
Often overlook, speed is one of the most important when it comes to your visitors and of course Google.
I've read a study that, if your websites take more than 3 seconds to load, visitors leave. So you wanna have a website that is loading fast and by this Google can see it and gonna push the ranking for your keywords higher.
Having a slow website is boring and unattractive to someone that wants to buy something from you.
SiteGround loaded within 730ms, while BlueHost took 931ms.
So the winner is SiteGround in this aspect.
Bluehost vs SiteGround Uptime
It is not good when a customer tries to visit your site, and boom your website is down, and you didn't make a mistake.
You need to aim for more than 99.97% uptime for any web host if they have guarantee even better.
The websites that I have both on BlueHost and SiteGround have an uptime of 99.99% so you should worry about this.
Migrations
You signed up for a bad hosting company, seen your website be down and slow and wanna change, and you don't know much about migrations.
Moving a website from a bad hosting to a better one can be a pain to do it for yourself.
Having a web hosting that can do it for you can be crucial.
If you are a beginner, lucky for you SiteGround offers 1 website migration for free, if you want to migrate more websites, you may need to pay extra.
BlueHost doesn't offer this feature unless you pay them $150, then will migrate 5 websites and 20 email accounts.
So clearly, the winner here is SiteGround.
Security
Having deep pockets these days, BlueHost can afford to have better security features than SiteGround.
BlueHost is safe to use it without paying extra for security, they already have lots of features that can keep your business safe.
If you wanna have extra security, BlueHost offers SiteLock, this is extra security that will keep your website even safer for an extra 30$ per year.
Overall, both web hostings keep malware away from their servers. But I will give the slide edge to BlueHost.
Support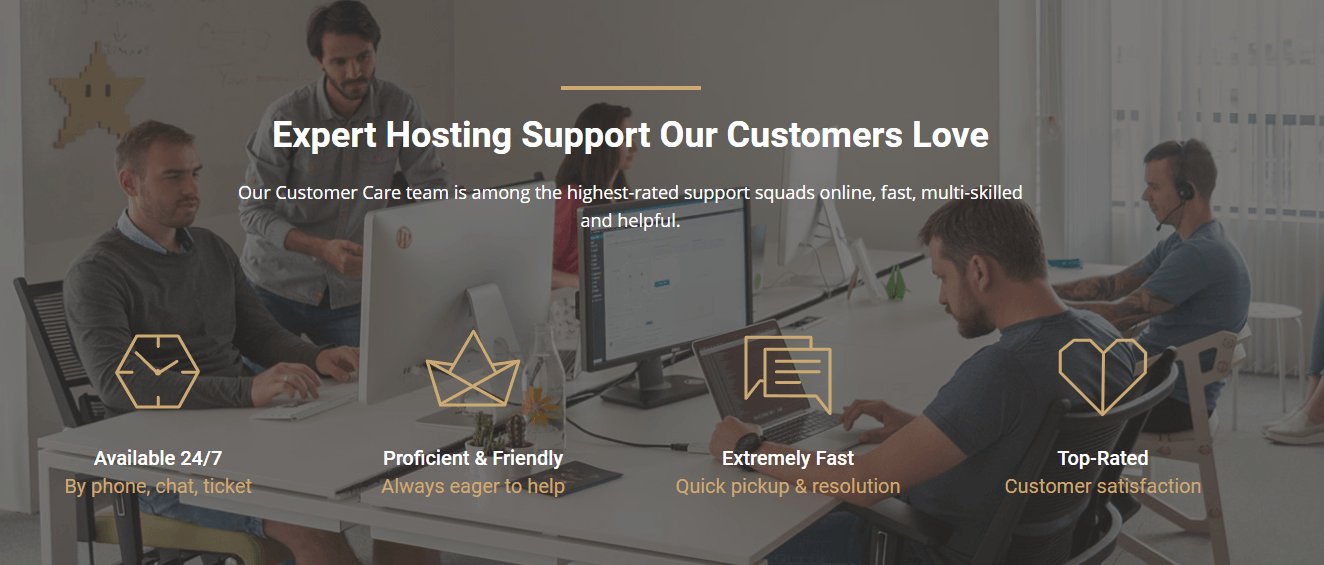 Knowing that a lot of things can go wrong, if you are a beginner you will not know to solve them yourself.
Having customer support available to you at any time to solve any issue is a big benefit for you.
That means that they care about their clients and want their websites to be trouble-free.
Both BlueHost and SiteGround offer 24/7 support over the phone, email or live chat.
Agents are always friendly, give you the best answer within seconds.
Conclusion
Doing this comparison, I believed that BlueHost will have the slide edge over SiteGround.
I have a great experience with both web hosts, but SiteGround is better web hosting for you at the moment.
They may be slightly more expensive than BlueHost, but they have phenomenal features.
They offer SSD shared plans, phenomenal uptime, great security, and amazing website speed.
Having them as your next web hosting will not be a mistake.
On the other hand, if you are on a tight budget, BlueHost offers a free domain name if you start with them. So if you don't have a website now, getting a domain name for free a good hosting is not a bad start for your internet marketing adventure.
If you think we missed something, please let us know down in the comments below. Hopefully, you enjoyed this BlueHost vs SiteGround comparison and decided your next web host.
Click here to get the best deal with BlueHost. Discounted link
Click here to get the best deal with SiteGround. Discounted link