This will be a complete guide on how to start a blog successfully and learning on how to make money blogging online. I will cover some important topics so buckle up.
"If you want to build a great wall, start by laying down every brick as perfectly as you can" – Soon you will have a great wall!
I love this quote and I actually use the method for almost anything I do in my life. And that's exactly why I made this post as perfectly as I can, without skipping any details.
This is probably the best guide on the internet that teaches you how to start a blog website for a profitable audience. It tells you all you need to know and it's saves you all the effort of searching the web for every small step in your blog journey, in my opinion. And I know that you have a lot of questions like where to start a blog, how I'm gonna monetize it, etc. I will explain them all in this how to start a blog step by step guide.
Before we start on how to start a blog successfully I want you to think about the purpose of it. Finding an inspiring and meaningful purpose will keep you going for the long-term and will get you results. After all, what's the point of wasting all that effort if you're not getting awarded.
Few good purposes would be:
I want to share my knowledge with people!
People will hear my voice and get inspired!
I want to show people my vision
Bad purposes are:
Blogging will make me famous!
I want to make a lot of money and go to strip clubs!
I want to have a website, it doesn't matter what it is about!
As Albert Einstein used to say "Try to become a man of value not a man with money" So, find a meaningful purpose, that's my first advice.
Ok, it's time to build your website,  let's learn all we need to know about building it!
1. Blog Name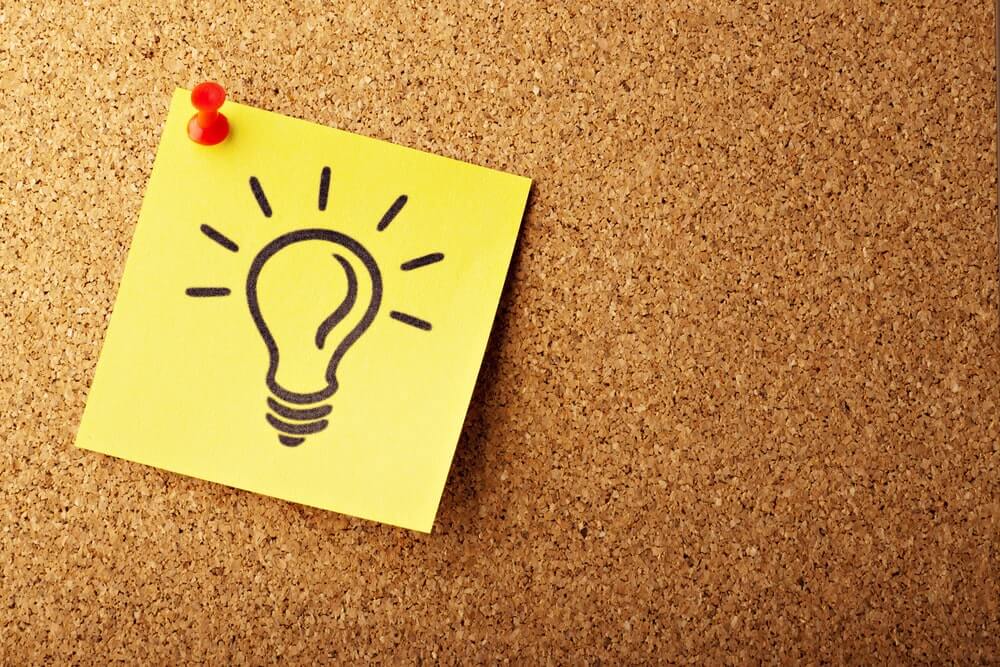 Most likely the hardest is figuring out a good name that can be easily remembered while being available to buy it. I always recommend .com if you are targeting a worldwide audience while ordering domain because builds trust with your visitors.
The short name can help your audience to easily remember your blog.
2. Creating a plan on How to Start a Blog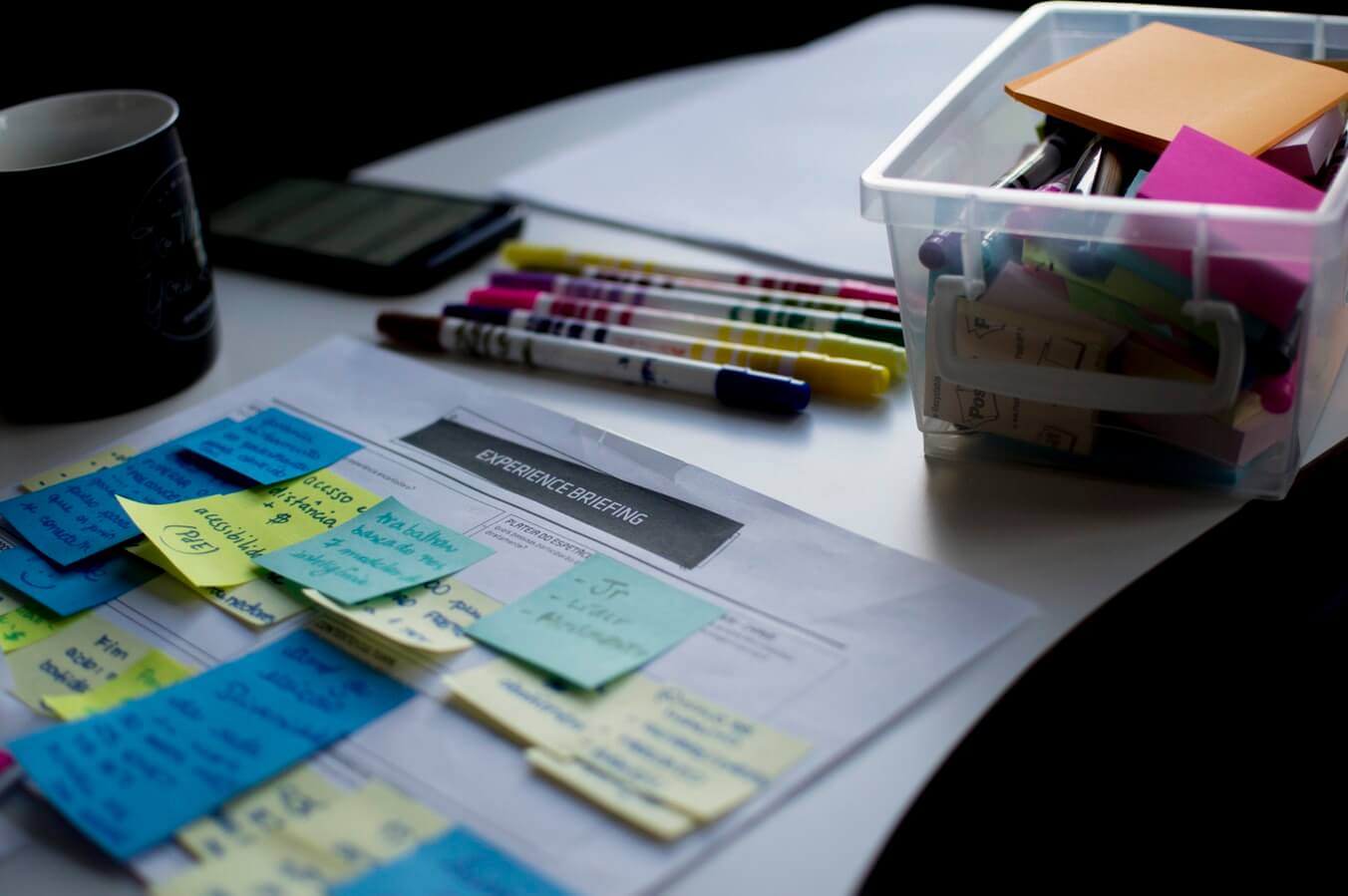 Often overlooked by online marketers, but there are a ton of blogs that don't have a single post on them. You need to have a plan before you looking for how to start blogging, something like:
Where I'm gonna host my blog?
What WordPress theme will be used?
What I'm gonna write about?
Logo/header?
How I'm gonna monetize it?
I will cover all of these questions.
First, you want to make it easier for yourself to purchase the domain name at once with your hosting plan. This way you're going to have your domain name automatically set up on your hosting cPanel. This is where BlueHost comes in.
3. Hosting
Getting hosting for your website is the first step you must take. Avoid the free hosting websites that create subdomains on their domain names. Also, they will be full of ads and your visitors will avoid even reading your website.
There are a couple of websites that offer this service like wordpress.com, weebly.com or blogspot.com.
Your website will look something like blogname.weebly.com, and this will not bring trust to your visitors. And it can be shut down much easier because you do not have full control over the website. Where to start a blog or how to start a blog business for free are some of the most common questions we get on our email.
That's why it is recommended to start a build a blog that will last for years and you have complete control. 
Hosting is an actual physical server where your website content is going to be uploaded and thru there accessible to everywhere in the world 24/7. You must have a hosting server to host your domain and install a content managing software on it.
Having a fast loading website is crucial these days with search engines. They want very rich content and images on the posts that can keep readers engaged while websites loading super fast.
That's why I recommend BlueHost because the website loading with them is always under 1 second. And your domain will look like blogname.com which builds highly more trust with your visitors.
There've been studies done that if the website took longer than 3 seconds to load, visitors leave. We don't want to leave any money on the table, that's why you need to have proper hosting like BlueHost. They also offer 24/7 customer support, and I learned that great support can be very useful over time.
If you are ready on how to start a blog successfully, let's begin.
Usually, the domain name could cost you $15 per year, and a web hosting per month could cost you around $7-10 per month.
This can be a lot of money for beginners, and that's why I have a special deal for you.
For as little as $2.95 per month, you will get a completely FREE domain name for one year, free SSL certificate (protecting visitors data), amazing security features with 24/7 customer support and 60% OFF on hosting.
You can start your website for just $2.95 a month.

You will see the homepage of BlueHost, then you need to hit the green button Get Started.
Then you will see the hostings plans that they offer, I recommend using the Basic plan, you get unmetered bandwidth and 50 GB of storage which is perfect for beginners.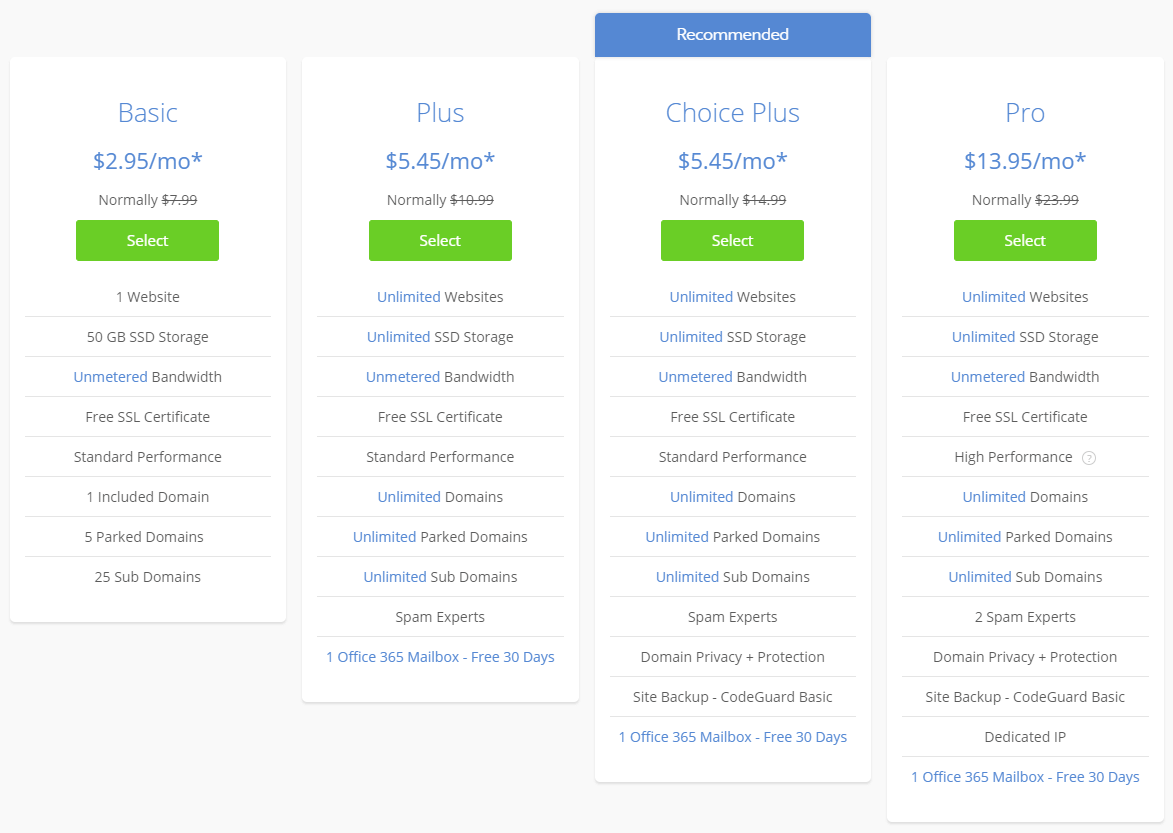 You need to type in the domain name you gonna get with BlueHost, and if you already own a domain name just type it on the right where it says use a domain you own.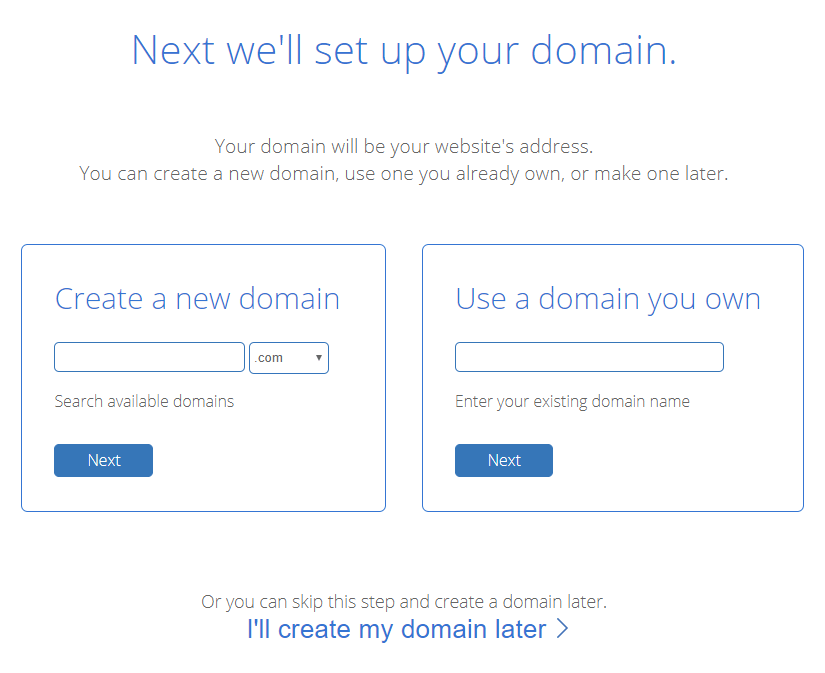 You need to fill your personal information next and then make the payment. I recommend getting domain privacy because BlueHost information will be public and not yours.
This way you avoid any annoying calls from people that wanna help you with your website.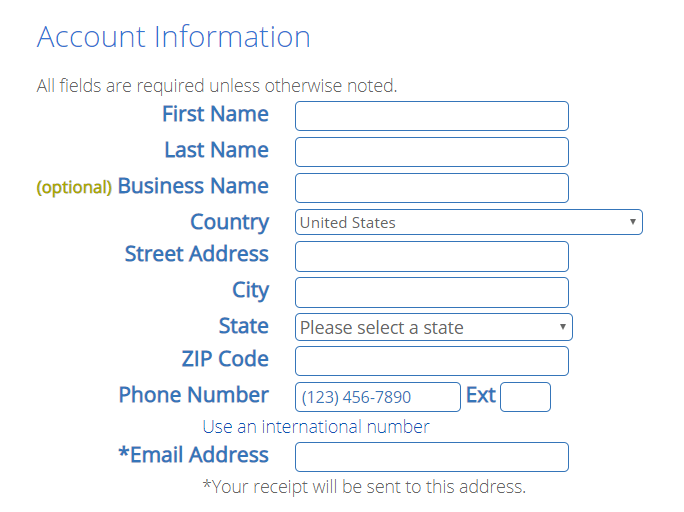 4. Content managing software (WordPress)
A content managing software is a software that once you install it on your hosting provides you a login link to your domain from where you can access all your data, manage your posts, design, widgets, photos and everything else you want on your site on a user-friendly interface. WordPress makes your site SEO optimized and accessible to google crawl robots more than every other software out there. It also has an "easy to use" interface for professional usage.
BlueHost allows you to install WordPress and it really easy. You can even contact the support team of BlueHost to do for you. It is extremely easy to manage the backend and there are endless tutorials on how to install yourself. After you install WordPress, you maybe wonder how to log in.
The usual login link looks like this:
https://www.example.com/wp-login/
You need to type in your username and password and boom you're inside your dashboard.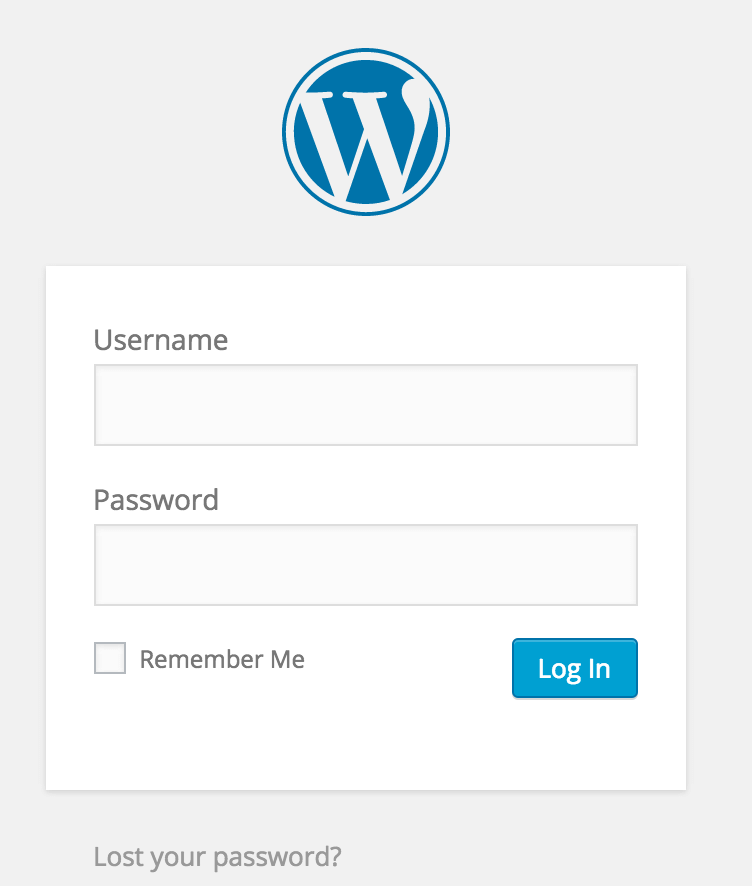 The first thing you wanna do when you see the dashboard is to go to Settings -> Permalinks.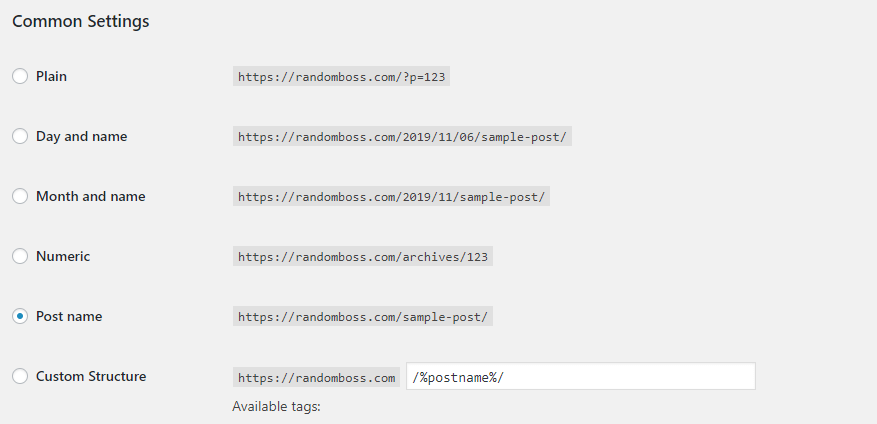 You need to select "Post name" and save changes. This means your blog posts will be shorter and better for search engines.
Example: yourdomain.com/blog-post is far better than yourdomain.com/2020/12/12/blog-post.
5. Install Plugins
You need to install a couple of plugins to help your website to perform better and you don't want to overdo it.
On the left side of the dashboard, you point to Plugins, and you will see Add New.
These are the plugins I recommend installing:
Yoast SEO: that will help you create sitemap.xml for the google search console that your posts and website can be easily indexed.
Social Pug: this is a plugin that will allow visitors to share your posts on social media.
WordFence: Security plugin to prevent malware on your website.
Classic Editor: WordPress updated their style for writing, and I'm not really a fun of it, I like the old style.
Contact Form 7: Plugin to help you create a page where your visitors can reach and contact you.
W3 Total Cache: This can cut down the work that your hosting server needs to do, and will make your website load faster.
All of the above plugins are free to install. They do the job very well for a lot of websites of mine. After your website gets more visited you can always pay for their premium features on all plugins. But they do the job just fine for beginners.
6. Install WordPress Theme
You want your blog to be easily navigated within and that's why you need to choose a good theme for it. It will allow your visitors to have good and engaging time with your blog.
You have two options for the blog theme:
Free Themes: They do the job just fine, but after some time your blog will become popular and that's why you want to have a premium theme that can have all features available. A lot of themes that are a free offer PRO version of the theme, so if you want you can always upgrade later once your blog gets profitable. 
Premium Themes: These themes will make your blog unique, and they are always up-to-date with all the important updates because their developers take good care of them. Depending on each theme and its features, you can usually pay for a premium theme of $40-100. I recommend StudioPress WordPress themes because they are super SEO-friendly and they are fun to work on. 
You can go to your dashboard and on the left side you go Appearance -> Themes and then Add New. You can search for popular themes in the marketplace and choose a theme that you think will suit your blog.
7. Getting Logo or Header
Depending on your budget you have two options on how to get a good logo for your blog. This will make your blog unique and easily recognized from the competition.
Two options for logo or header:
Canva: You can make a good looking logo for free on Canva, you need a few design skills to make a good one. They have already made designs so you can just change the name. I use them regularly for my blog and my youtube channel and within five minutes you can have a good looking logo. 
Fiverr: For 5$ you can have a professional design make a good logo for your blog. Make sure before you order the designer has revisions if you are not happy with the first design he can always go back and change a bit. 
8. Adding Pages
Once you have a couple of things ready you can add a few pages on your blog that your visitors can know a little bit about you. You can put them at the top of the blog or on the bottom.
Pages I recommend:
About page: Where you can write about yourself and what your blog is about. This is one of the best ways to connect with your visitors and always put your social media accounts here.
Contact page: This is where they can send you emails. You need to install Contact Form 7 plugin for this.
Copyright page: This is a standard page that your content belongs only to your and no one can steal it.
9. How to Start Blog business with Quality

If you wanna rank higher on the search engines you need to have good content. It is better to have 1000-3000 words post that is of high quality than having 200 words post. This will improve your chances go get higher ranking on Google and other search engines. 
That's why I recommended Yoast SEO which can give you a better picture when it comes to optimizing your posts. That's why you need to put the work in to be a successful blogger.
Some people want to start a blog by having their first 1 post already made but I would recommend having a few long posts of original killer content. The quality of your content is after all the main reason why people decide if they will visit you again.
This is how you gonna get visitors, the essence of your website is the content, without it anything is insignificant.
Quality beats quantity. Look at every new post as a new book project and try to give people real valuable information based on good updated research. If you're giving something in your content that other blogs don't people will share your content and link to you. This is the way to get traffic that will stick with you for a long time and build an audience that will love you. If you have great content people will share it, talk to their friends about it and recommend your site to other people.
Have the next things in mind when preparing your content:
Make it original, never copy from other blogs. Google can actually remove you from the search index if you do that.
Make it long and interesting
Make great post titles
Add pictures to your posts with alt attributes containing your post title or targeted keyword phrase.
Optimize for SEO by having your keyword in the link, post title, content and meta description. Make sure you also use synonyms of your main targeting keyword.
Put your voice in the content. Mention some of your experiences in the subject. This will help you connect with your audience and inspire them to write you a comment.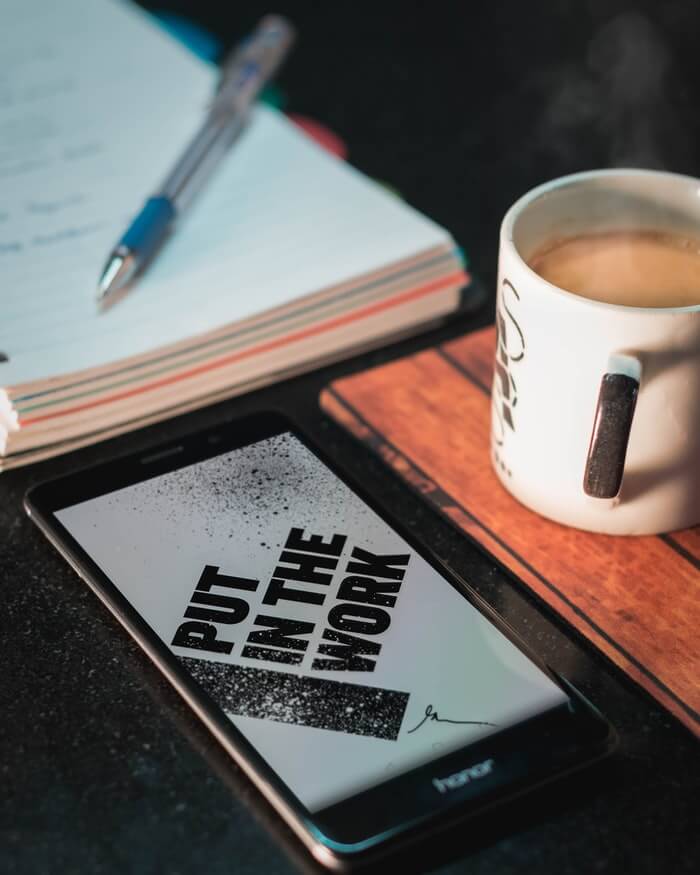 10. How to Start a WordPress Blog with Social Media
If you want some extra traffic on your blog you need to get involved with social media. You can bring the audience together and it is much easier to go viral on social media.
Platforms to use:
Instagram: This can bring a lot of people on your blog because of the swipe up feature and putting the link in bio. There are a lot of bloggers that grew their Instagram accounts and always when they post on their blog they notify their followers via story or link in bio. You can monetize your visitors via Google Adsense. You can also use an Instagram schedule tool to automize your posting. 
YouTube: If you have video skills you can easily put a few videos from royalty videos that are free and made a good video for YouTube that can bring visitors daily forever. You need to put your link in the youtube video descriptions and on the end notify them to visit your blog. They are a lot of people that are doing this to bring visitors to their blogs.
Pinterest: This is a platform that your posts can go viral much easier. I know bloggers that bring over 100,000 visitors per month via Pinterest.
11. How to Start a Blog and Make Money from Blogging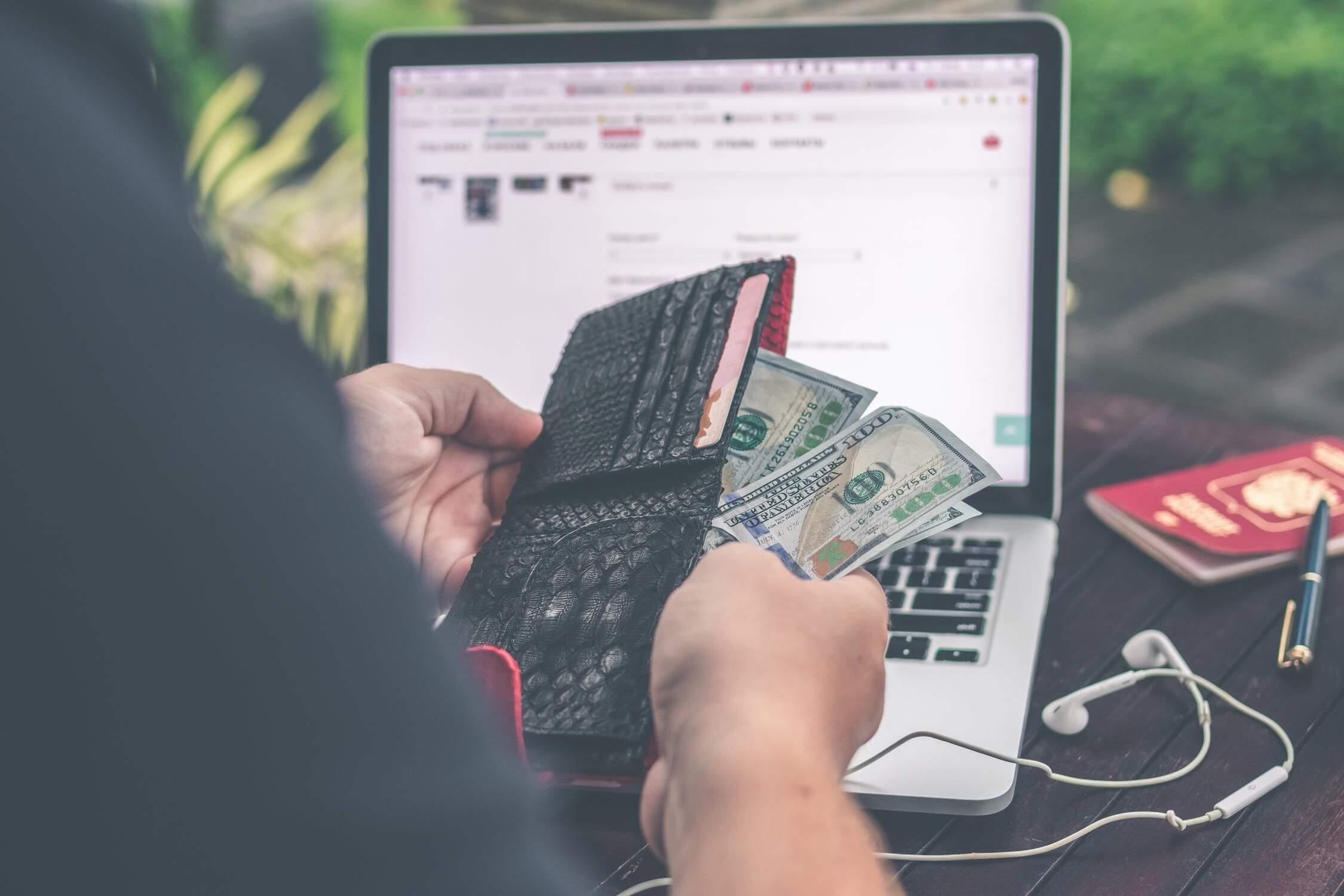 Once you have a few blog posts you can start thinking about making money from blogging. A lot of people make money by blogging in a variety of ways.
How to Make Money Blogging:
Affiliate Marketing:
The is beginner-friendly and you can make money blogging from the start. There are a ton of websites that offer Affiliate Commissions within your niche. For example. if you have a blog for traveling you can recommend insurance and if someone purchase insurance using your link you can get a commission at no extra cost for your visitors, which brings me to the next point.
Amazon Associates:
Let's say you have a blog about fashion and you make a blog post about top 10 stylish dresses for women. Each of the 10 products if comes from Amazon you can put a referral link and get a 3-10% commission on it. There are a ton of things that you can write and make money from your blog. This will be at no extra cost on your visitors and you can easily make posts about products from Amazon.
Once you have few visitors coming in you can sign up for Google Adsense. You can put ad banners on the first paragraph on your post and in this way you can monetize your blog. You can also install the Quick Adsense plugin and manage easier the ad banners.
After you have over 10k visitors monthly, I would highly recommend switching over to Ezoic or Mediavine and earn 10x on what you did with Google Adsense.
There are a ton of blogs that make money by blogging using all these methods above. 
12. Accessibility and Analysis
If you want your website and blog posts to be indexed faster you need to submit your website to Search Console.
You need to verify your domain with a text that Google will give you. This will give you access to great analysis tools and notice you about eventual crawling errors. From google webmaster tools you can submit sitemaps, check your keyword rankings, links pointing to your site and many other things. Sign up for google analytics and add your site to track traffic stats and search traffic information.
13. Make friends with other websites authors
It's about who you know these days that makes you succeed. Having a good relationship with people from relative websites could help you advertise a lot. If they like what you do they will help you get visitors by mentioning you on their blogs.
Once you targeted who you want to make friendship with these are the few methods that will help you in the process.
Write them an email with compliments
Contribute to them by giving them free resources
Help them gain traffic (link to them)
Visit blogging conferences and invite people to grab lunch with you.
How to Start a Blog Successfully – Conclusion
People think that there are too many blogs and it not easy as it was once. That is a weak mentality. You need to think that you can always do better than your competitions and your blog will be a unique story. That's the mentality you need to have.
Blogging might be the best thing for you to start online, you can work on your own pace and time. It will not take long to get ranked on low competition keywords.
Your blog will be unique and everything is yours, you are sharing your own story, and can easily stand out from the crowd.
Don't be afraid to make the jump.
Good Luck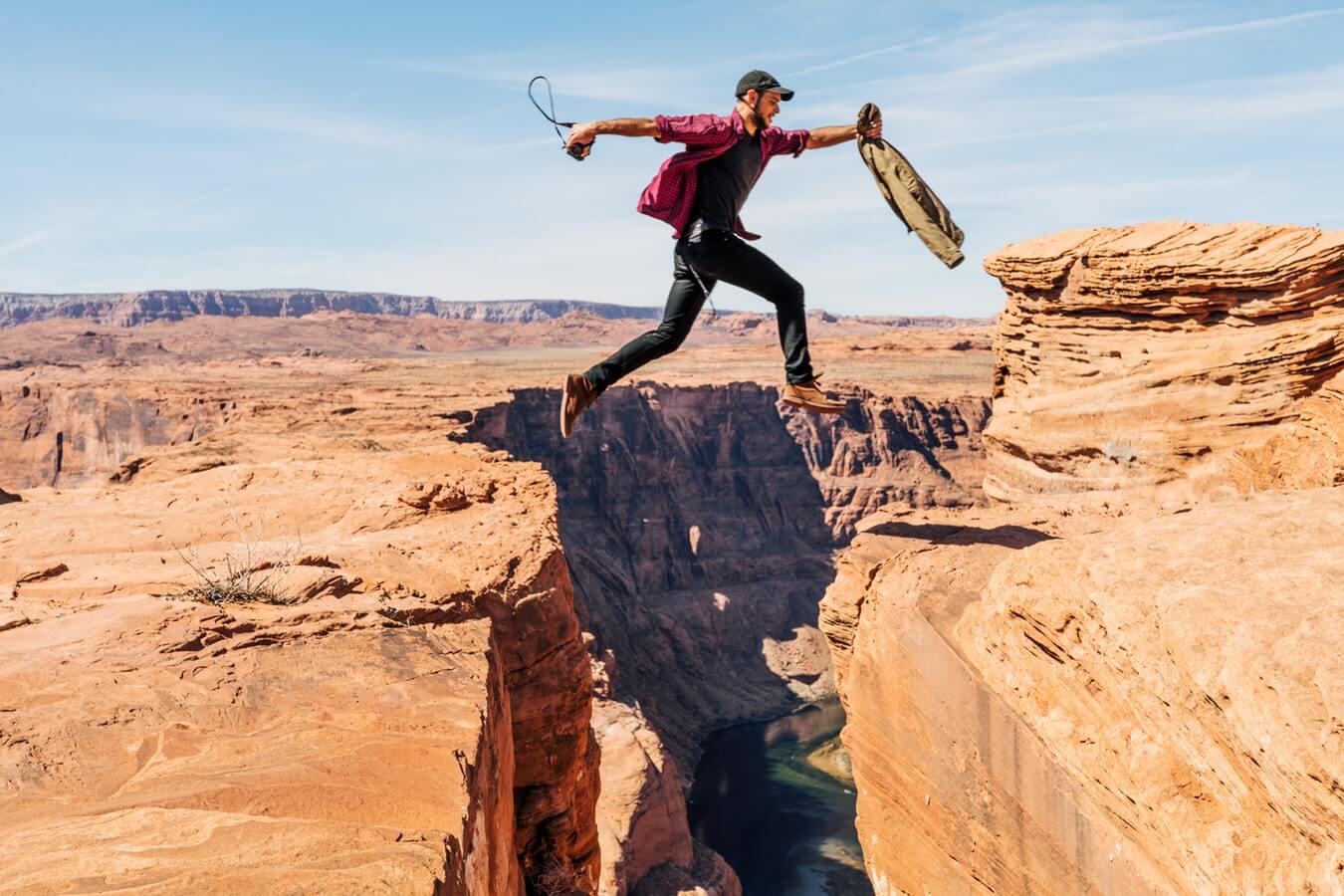 Frequently asked questions (FAQ)
Q: Can you make money blogging for a decent living?
A: Yes, there are a ton of bloggers that make money blogging for a living and they are in 5-6 figures per month. Most of them also have income reports, there are a ton of lifestyle blogs also where people talk about daily lives and experiences.
Q: Blogging without hosting, is it possible?
A: No, you need a hosting where all your website files will be stored. Every website online uses hosting.
Q: I wanna make money blogging, but I want to remain anonymous, is it possible?
A: Yes it is possible. You need to make sure your domain has WHOIS privacy ON.
Q: Can I earn money by blogging in a different language?
A: Yes, you can still sell affiliate products from Amazon or have Google Ads on your blog.
Q: How to find blog ideas to write posts about it?
A: There is a tool called AnswerThePublic.com, you can write a keyword and will throw a number of questions, you can make posts about those questions.
If you have more questions to ask, please comment below or email me in the bottom below so I can provide more answers here.