I will help you with everything regarding how to start a lifestyle blog step by step. You will also learn how to monetize your blog and how to grow it.
Blogging usually begins as a hobby for some people that can lately present a ton of opportunities that you would not be able to imagine. I've read a lot of reports of bloggers making huge bank for just posting about their daily lifestyle. Blogging in a matter of time can allow you to stay at home do what you love while being with your family.
You can work on your own schedule and have complete control over your life. Let's first get over the basic questions that beginners may have and will move further.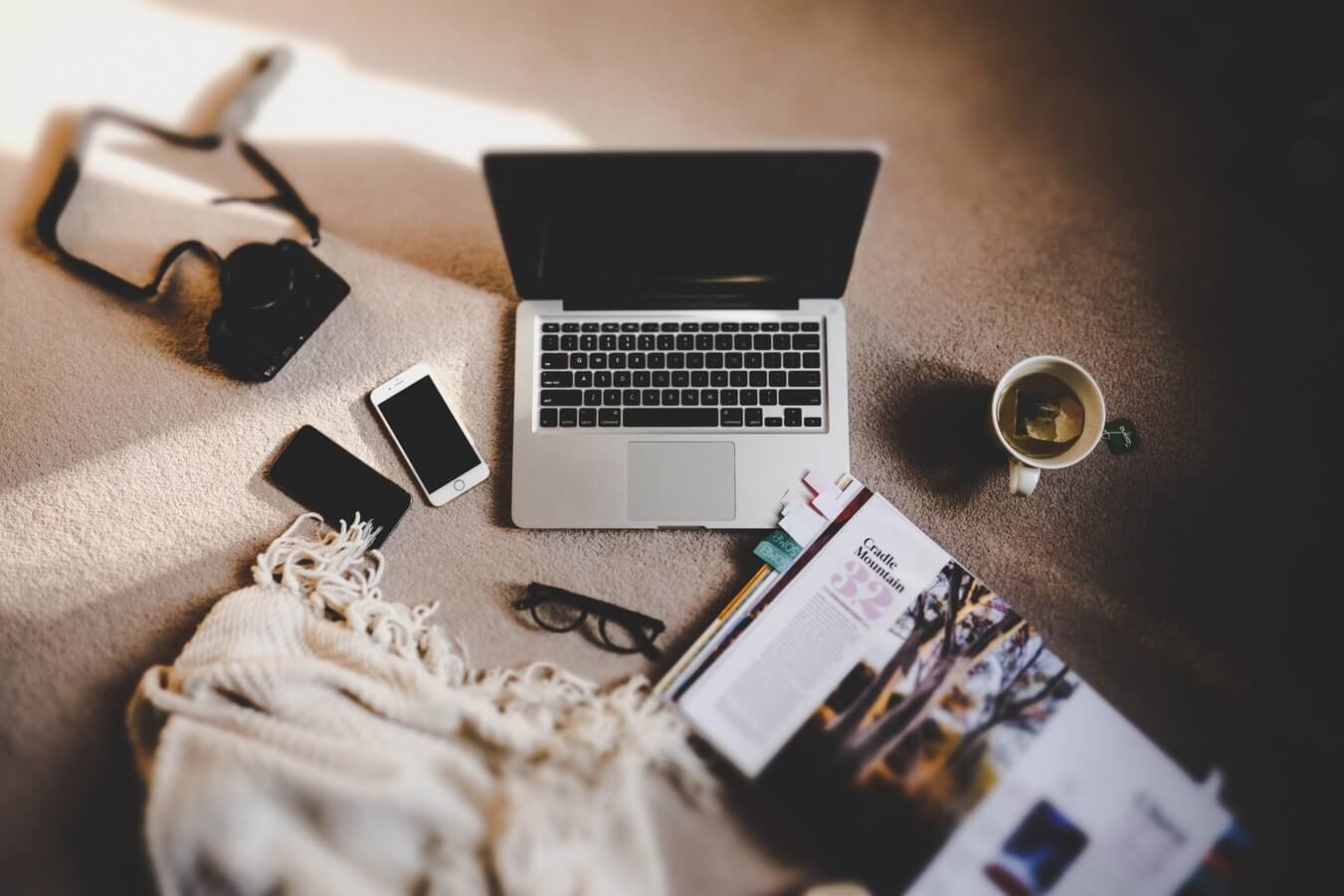 What is a lifestyle blogger?
Lifestyle blogger means someone that writes things about what is going with their life. It can be very general or can be focused on one thing about life (cooking, traveling, fashion, motherhood, woodworking) there are tons of bloggers that make over $20,000 per month easily while posting 4-5 times per month.
Let's say you know a little bit of woodworking, you can start a blog on woodworking and help a ton of people, also there can be made a lot of money with woodworking because there are a ton of websites that offer affiliate commissions up to 70% if you make a sale. On ClickBank, there are few products like getting up to 16,000 woodworking plans, and if some of your readers make a purchase, you get a commission on that.
There are a ton of things that you can write topics about every niche when it comes to blogging.
How to start a successful lifestyle blog to make money?
Starting a lifestyle blog can be very lucrative for yourself if you dedicate time to it. There is always a market for what you offering and there will be always people visiting to check your website.
There are so many great reasons for starting a lifestyle blog and obviously the first is money. In the first couple of months will take a lot of work, but maybe one of the best businesses that you can do online. Plus if you are a student or you have extra time after work you can start at really low startup costs.
   1. Lifestyle Blogger name
Depending on which route you wanna go, if you want you can go with your name plus some word for .com domain name. You want to have something that is catchy and can be easily remembered. This is one of the easiest ways to have returning visitors to keep checking your blog daily or weekly. This can be also beneficial with search engines and social media sharing.
You can do a lifestyle blog that can inspire your readers on doing what they love or help them do better with their lives.
    2. How to Start a Lifestyle Blog? – By Planning!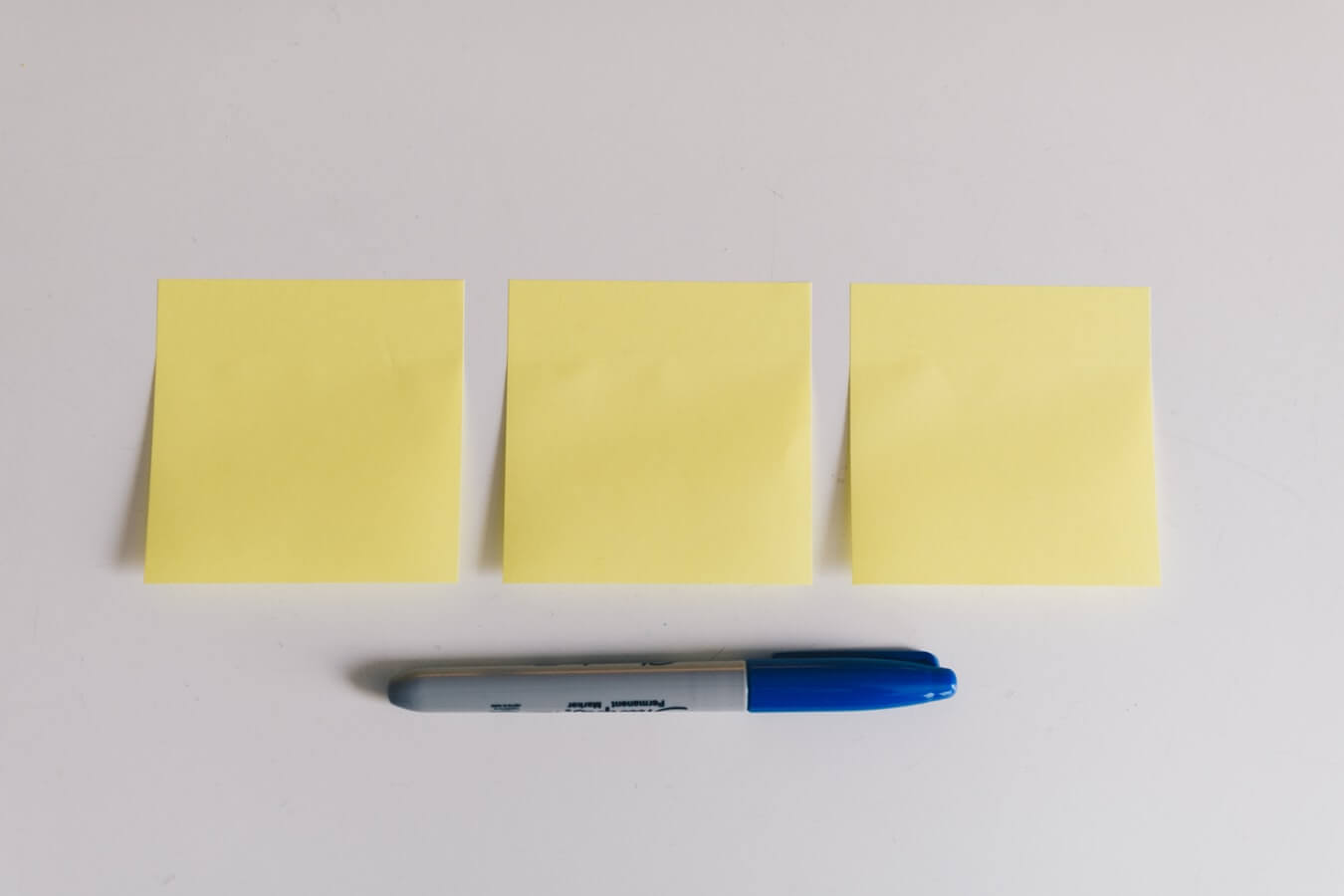 Often overlooked, planning may be one of the most important things before starting a blogger. If you have a topic that you know and like, your readers will love that.
If you can offer tips and help people in general, you can be successful in blogging online.
Having a plan before you start, can be crucial like:
Register domain name
Where I'm gonna host it?
What WordPress theme will be used?
What content will be posted?
Logo/Header for my blog?
Monetization for my blog?
I will give you a complete step-by-step on how to start a lifestyle blog and everything you need to have your blog up and running.
   3. Hosting
Building trust and relationship with your visitors is key, you want to build something that can last for years.
I recommend using WordPress.org because it is beginner-friendly and you can install themes and plugins really easy and it is used by a lot of people. You don't need to have any coding knowledge, and you have a lot of tutorials to not get stuck.
I do not recommend platforms like Blogspot.com, WordPress.com (different than .org, WordPress.org is a script), weebly.com and your name will be ugly.
Example: yourwebsite.wordpress.com, you don't have full control over your blog and there are a ton of ads from these platforms. Your blog is on a free platform that you do not own. It can be shut down really easily. That's why I recommend hosting your website on a platform called BlueHost.com.
Now that you have a name ready for your blog, your website will look like yourwebsite.com. This is legit and builds trust with your readers.
If you are ready for starting a lifestyle blog, let's begin.
Usually, a domain name could cost you $14.99 per year, and web hosting could cost you up to $8 per month.
This can be a lot of money for a beginner, that's why I have a special deal for you.
You will have a website host that will load your website under 1 second, which means that could be better than 96% of the tested websites. There's been a study done that if the website took longer than 3 seconds to load visitors leave and never see your content. That's why I recommend using BlueHost because of their fast and reliable services and of course their 24/7 customer support.
For as little as $2.95 per month, you will get a FREE domain name, free SSL certificate (protecting the data between visitor and user), amazing security features with 24/7 live chat customer support and of course 60% OFF on hosting.
Perfect deal to start a website for just $2.95 per month.

You will see the homepage of BlueHost, you need to click on the green button Get Started.
Once you do that, you will be taken to this screen: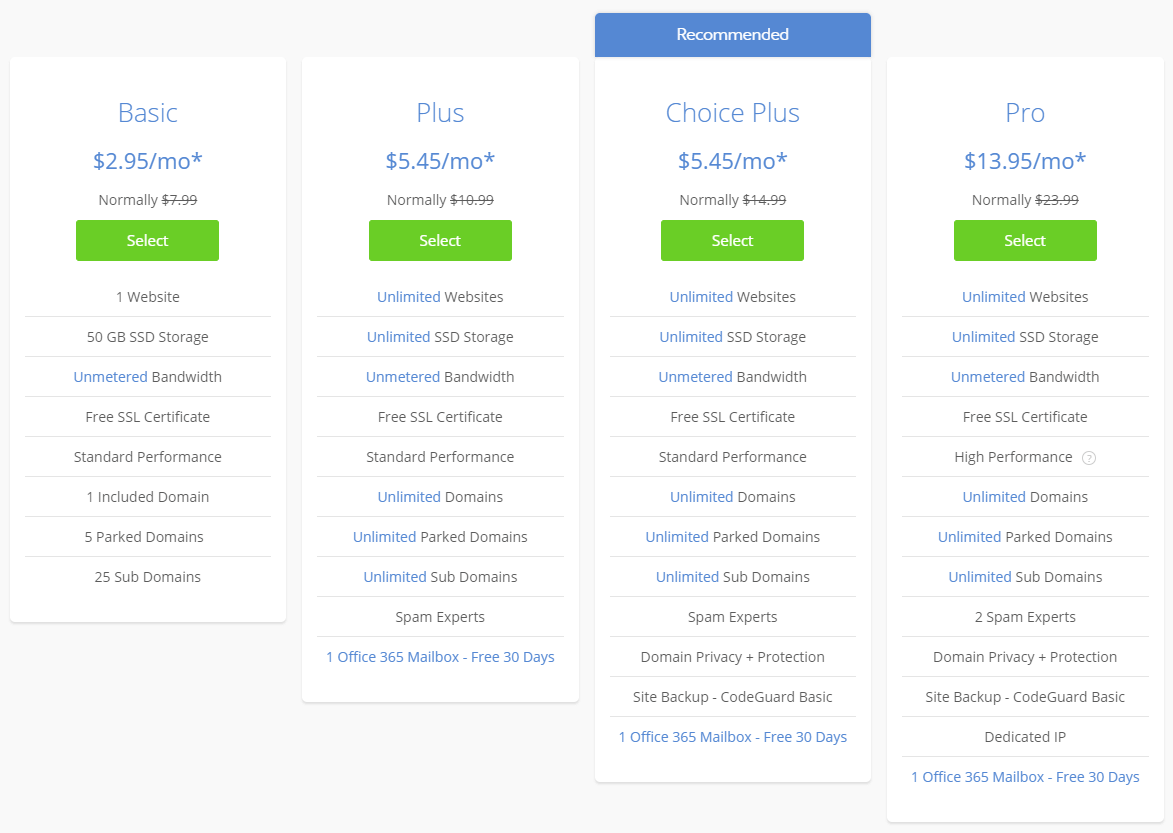 If you are a beginner, you can select the Basic plan, you get a really good deal with 50 GB SSD storage with unmetered bandwidth.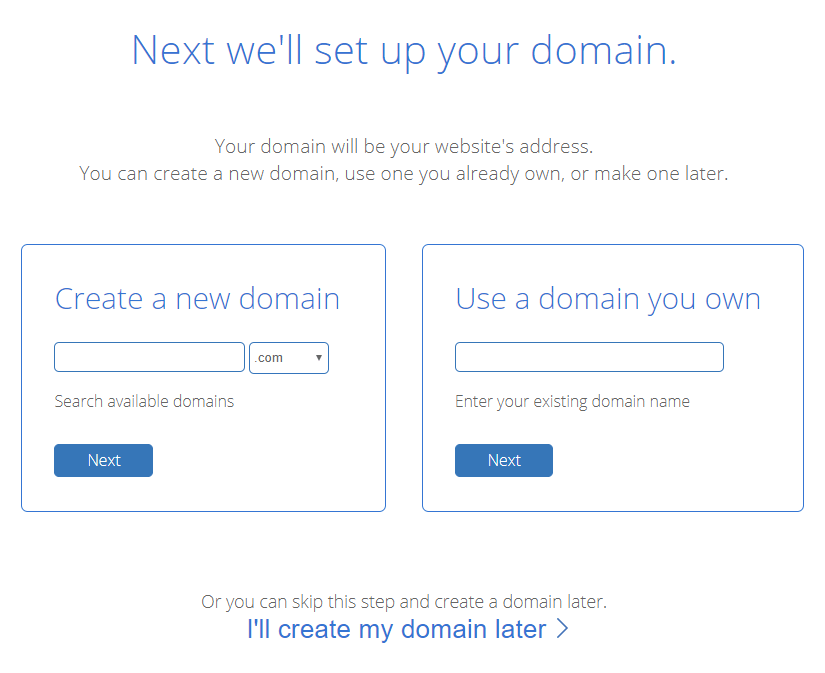 If you don't own domain then type what your domain name will be and click next.
I will highly recommend getting domain privacy because BlueHost information will be public and not yours. You will not get any annoying calls from people trying to help you with your website.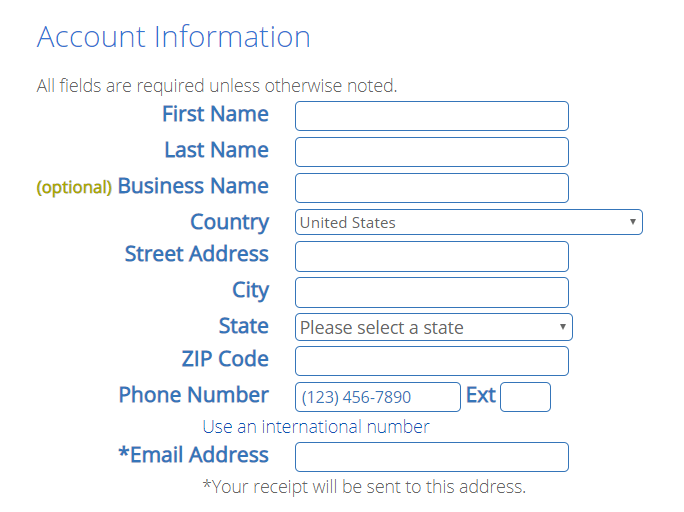 You fill all the personal information, then you make the payment.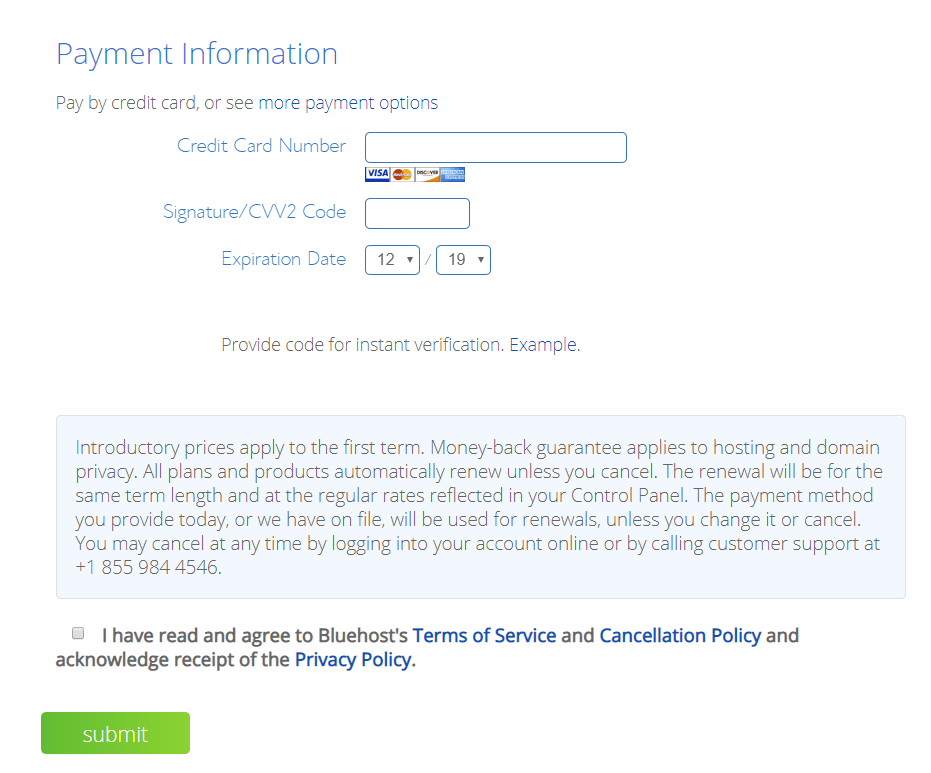 Tick the box that you agree with BlueHost's terms of services and hit the green Submit button.
Congrats on learning how to be a lifestyle blogger!
Click here if you haven't started already.
The next step is to install WordPress (CMS), and you don't need to have any tech knowledge.
Disclosure: Please note that some of the links are affiliate links and at no additional cost to you, I'll earn a commission. When you purchase hosting using my affiliate links, they compensate me, which helps make this guide free of charge to you and ensuring you to get the best possible deal. I only recommend services that I've personally used and stand behind.
   4. Installing WordPress
BlueHost is very well optimized for you to install WordPress. They have perfectly laid out the dashboard so you can install WordPress within a minute.
You have full control over your website and hosting, you can see the stats of the service and it really easy to manage the backend.
If you get stuck somehow, you can always contact BlueHost chat agents to help you with WordPress installations.
After WordPress is installed you may wonder how to log on it.
This is really simple, you go to yourdomain.com/wp-admin and this screen will pop up: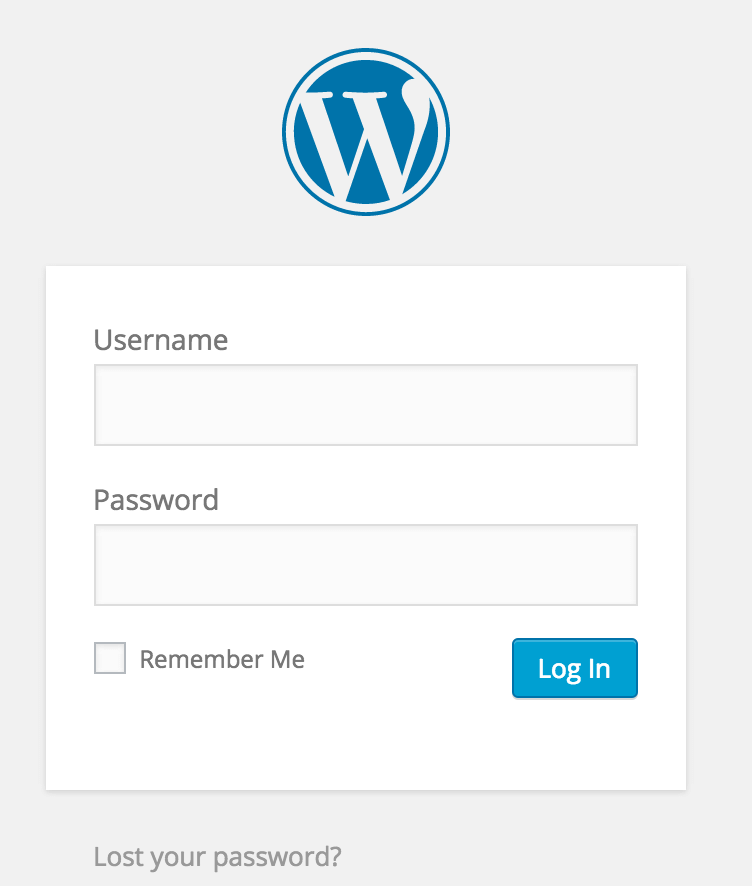 You type the username and password and boom you are inside.
Once you see the dashboard, the first thing you need to do is to go to Settings -> Permalinks.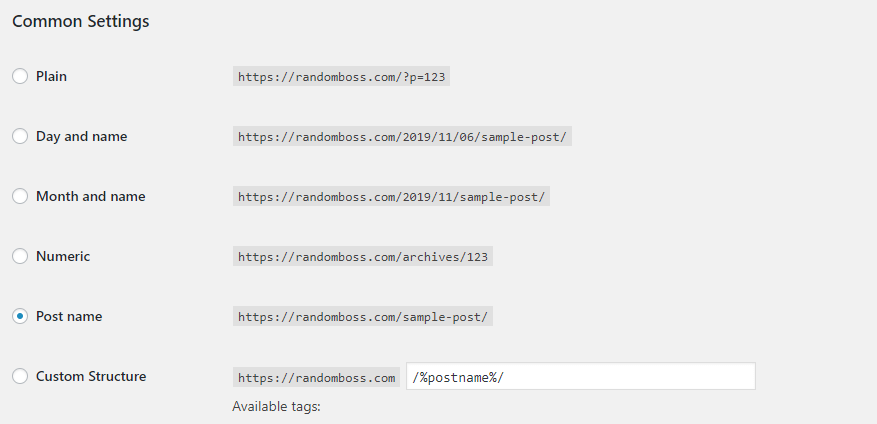 You need to have it selected on "Post name" and then save the changes. This is easier for search engines and also looks cleaner.
Example: yourdomain.com/lifestyle-blog is better than yourdomain.com/2020/01/07/lifestyle-blog.
   5. Install Plugins
You need to install a few plugins to help your website to perform better on the search engines.
You don't want to install too many plugins as well, because can reduce your website loading speed.
Left on your dashboard, you will see Plugins, when you point on it you will see Add New.
This is where you can install plugins and activate them.
This is the plugins I recommend:
Yoast SEO: Must install a plugin that will help you create sitemap.xml for the search console for google. You can also change your title and description for your post.
WordFence: Plugin that will protect you from spammers, you have access to everything when it comes to Security.
Social Pug: This is a plugin that will allow your readers to share your post on their favorite social media.
Classic Editor: WordPress.org decided to update the style of posting, that's why I recommend installing Classic Editor because will be easier to manage your posts.
Contact Form 7: This is a plugin that can help you create a page where readers can contact you via email.
W3 Total Cache: This can help you with the loading speed of your web pages, while cuts down the work that the server needs to do.
These plugins are free and do the job very well. Most of them can be upgraded to paid ones while you get the best performance from them for your website. But for beginners, the free version will do the job just fine.
   6. Install Theme
You want to make your lifestyle blogger be beautiful, this will allow visitors to navigate easier within posts and pages. This will keep them excited and engaging so they will always return to your blog.
You two options for choosing a WordPress theme:
Free Themes: If you go in Appearance -> Themes -> Add New, then click popular and you can see a ton of free themes that you can choose and install. These themes work well if you are just starting, once your blog gets more visitors I recommend updating to paid ones.
Premium Themes: These themes will make your lifestyle blog more unique, they will always be up-to-date as well with the latest features and add-ons. The developers of these themes will always get you the best experience with them. Depending on the theme and its features, it can cost you up around $50-100. These themes are super SEO friendly and easy to manage. I recommend using StudioPress WordPress premium themes, they have phenomenal themes and you can choose for yourself.
   7. Getting a Logo or Header
If you want to stand out from the crowd, you want to have a good decent logo. You can do it yourself or pay someone else to do it. This is not a costly aspect and it is perfect for beginners.
Two ways to create a logo or header:
Canva: free to use the website, with a ton of examples that you can use for everything like creating a youtube channel art, Facebook cover, blog post image or logo for your website. I use Canva on daily bases.
Fiverr: If you don't have design skills you can see what Fiverr.com offers for logos. Before ordering make sure that logo designers have revisions if you are not happy with your logo they can keep changing it until you like it.
   8. Creating Pages
This can be something where you can have it on the top of your blog or on the bottom, depends on which theme you choose.
Having a few pages on your blog will only help your readers to know you better like:
About page: Tell something about yourself and why you wanted to start your lifestyle blog.
Contact page: Page where readers might wanna contact you for collaborations or anything you may offer. Contact Form 7 plugin is for this.
Copyright page: Page where you explain that content is protected and it is fully yours.
   9. How to Start a Lifestyle Blog with Quality over Quantity
You need to have proper content if you want to rank higher on the search engines. It is better to write a 1000-2000 words article that is high-quality with a lot of images rather than having a 200-word post. Having quality content improves your chances much higher to get ranked on the search engines.
Using Yoast SEO will analyze everything for you and you will have an idea of what you can do to change in your post.
Having a post that is engaging is crucial for your visitors to keep reading, it looks more natural. That's why it is important to put work in writing quality articles.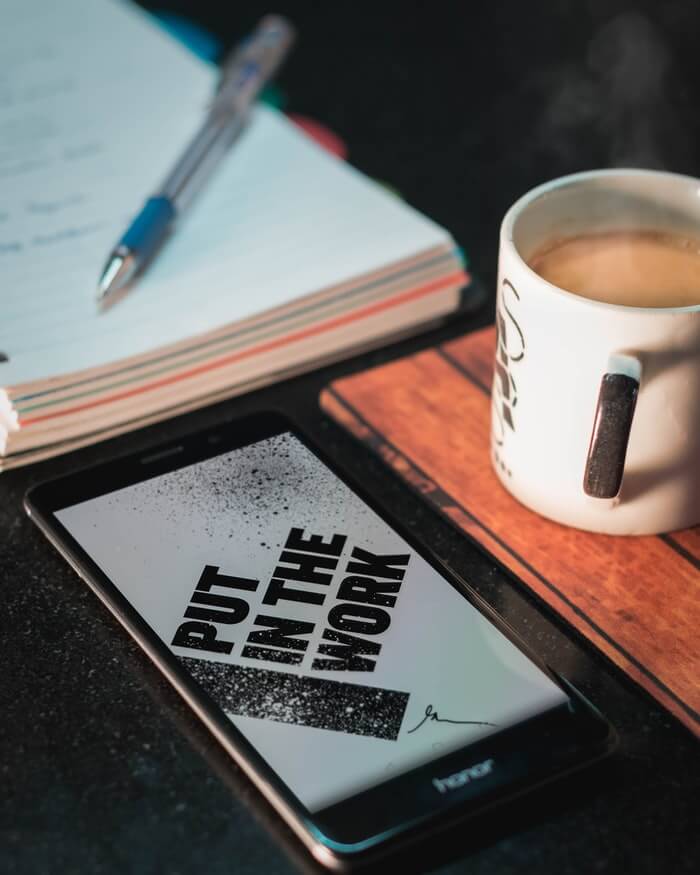 10. How to start a blog about my life and use Social Media
This is highly beneficial if you can bring people from social media to your lifestyle blog.
Instagram: They are photo and video-oriented platform, and it is easy to bring traffic from it. Just put the link in your bio and when you post a photo/video let your followers know to click on your bio. This traffic can be easily monetized via Google Adsense, which I will explain shortly. You can also use this Instagram scheduling app for posting or reposting photos or videos.
YouTube: You can be very successful on this platform, the videos you create can stay forever on the platform and can bring you traffic daily. Videos are highly engaging and that's why you want to take advantage of it.
Pinterest: This platform can bring a lot of visitors to your blog, and it is really easy to go viral on Pinterest.
   11. Monetizing your Lifestyle Blog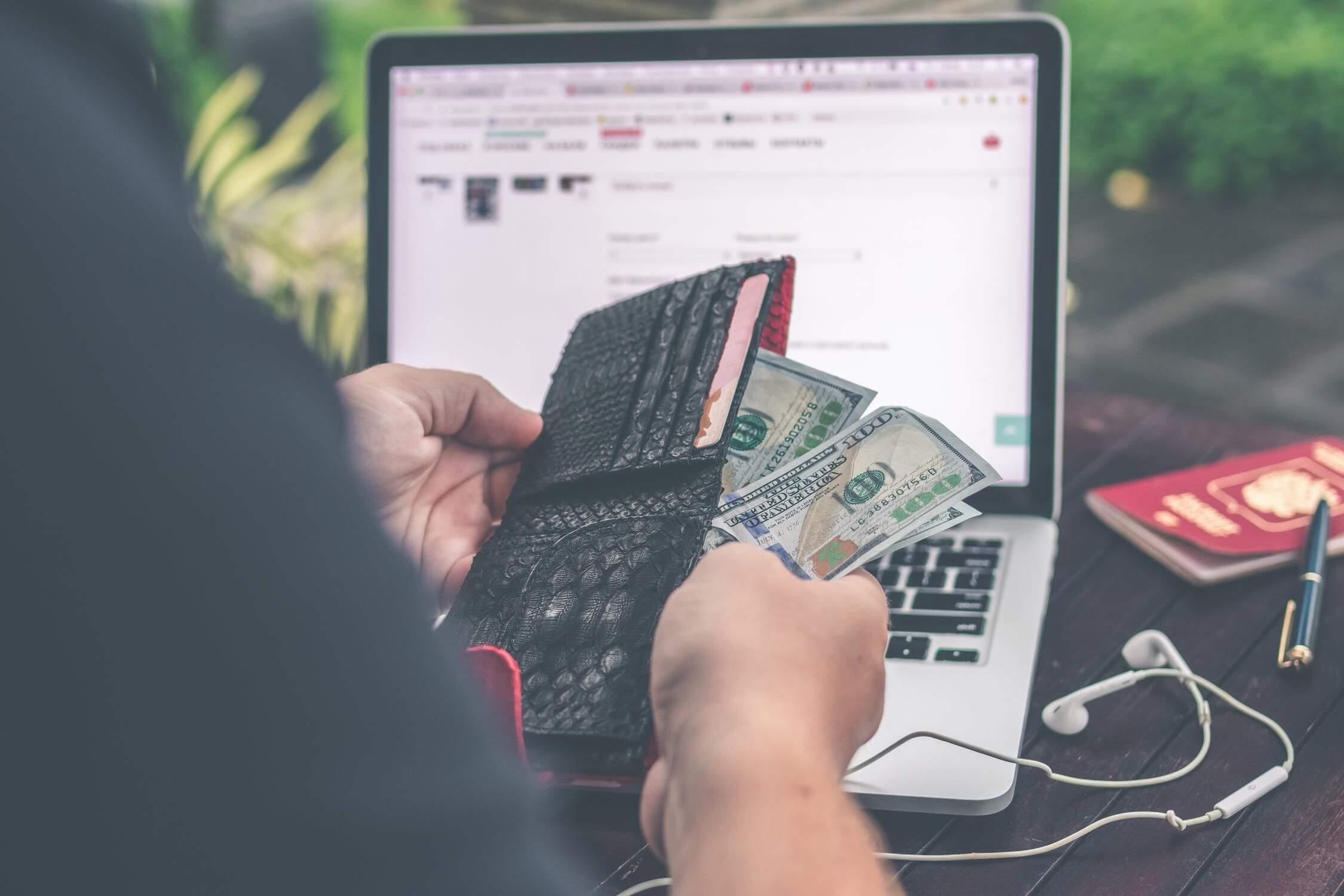 Once you have everything set up, you can start thinking about monetizing. There are a ton of things that you can make money from a blog, and being a lifestyle blogger can be very lucrative for yourself.
How to make money from your lifestyle blog:
Affiliate Marketing:
This maybe is one of the easiest ways to monetize your blog, and it is most likely to make you money as soon as you have a couple of visitors in. There are a ton of websites that offer affiliates on the bottom of their websites, you can get a commission if your readers purchase something using your links. If you have a travel blog and you recommend insurance while on the road, you can get up to $200 in commission on one purchase.
Amazon Associates:
This is a great method because you can make blog posts about what products you were while you travel the world. You can make a blog post like 5 Items I always bring while traveling. This can be your bag, your headphones or power chargers. Depending on your niche can be different. Depending on the products from Amazon you can get a 3-10% commission on a product sold.
Google Adsense:
This method is really easy to be implemented on your blog, you go to Google Adsense and you sign-up for an account. You only need one banner on the first paragraph on your post.
Install Quick Adsense plugin so you can easily manage your banners. Once your blog gets popular you can get a great extra income by this. After you have more visitors coming in, I recommend switching over to Ezoic or Mediavine, and you can easily 10x what you're making with Google Adsense. They do not accept lower than 10k visitors per month that's why.
Extra Tips for Blogging Beginners
Make a schedule for writing
For my blog, I usually write content twice a week, and I always give my best to give long and high-quality articles.
Longer blog posts will have a better explanation about a certain topic, and I would advise you writing 2000 words or more in your blog posts.
It will take time to get good at it. Every expert was once a beginner. It will take a bit of learning about grammar mistakes and all, and adding Grammarly extension could help as well.
You will see a big difference after a couple of months, don't give up on lifestyle blogging no matter how poor you are. That's why I made this blog post on how to start lifestyle blogging and be successful.
What content you should write?
There are a ton of topics you can write when you first learning how to be a lifestyle blogger. You can write about your life, what you do on a daily bases and on your hobbies.
If you have any skills that people might know more about, then you can make blog content about that.
Lifestyle bloggers create content inspired by their personal interestest and on a day to day activities.
You can make your life much more fun doing random things.
Research other bloggers
Great way to see what other lifestyle bloggers are doing. You may get new ideas about new content, and try to make it better than theirs.
Don't confuse this with copying their content. Google doesn't like this, you will get easily punished. Use your own images and write always your own content if you decide to write similar content.
When you try something to make it better it will improve search rankings and will attract more people to your blog.
How to Start a Lifestyle Blog – Conclusion
Pick the domain name
Get Hosting (BlueHost)
Install WordPress
Install Theme and Plugins
Add a few pages
Add your first blog post
Congrats!
A lot of people think that there are too many bloggers online. You need to have a mentality that your blog about lifestyle will be better than your competition.
When you blog about lifestyle this will always be unique because you telling your story and not someone else's.
Blogging can be the best thing that you can start online, you can work on your own time and schedule.
Once your blog gets authority in Google, it will become easier to rank for low-competition keywords. Google loves websites that post quality content and bring value to visitors.
Being unique can stand out from the crowd, and it is 100% your story.
Hopefully, you enjoyed this blog post on how to start a lifestyle blog the right and successful way. Now everything is in your hands.
So go ahead and make the jump.