Finding a proper hosting today can be very challenging, but Hostinger vs SiteGround, two Europian giants, today we gonna analyze everything they offer.
Both web hosts are very popular worldwide, Hostinger has 8 data centers worldwide, while SiteGround only has 5 data centers.
Both always try to bring their customers the best affordable prices, Hostinger and SiteGround both have excellent customer-friendly support and very amazing features.
Let's first analyze their pricing.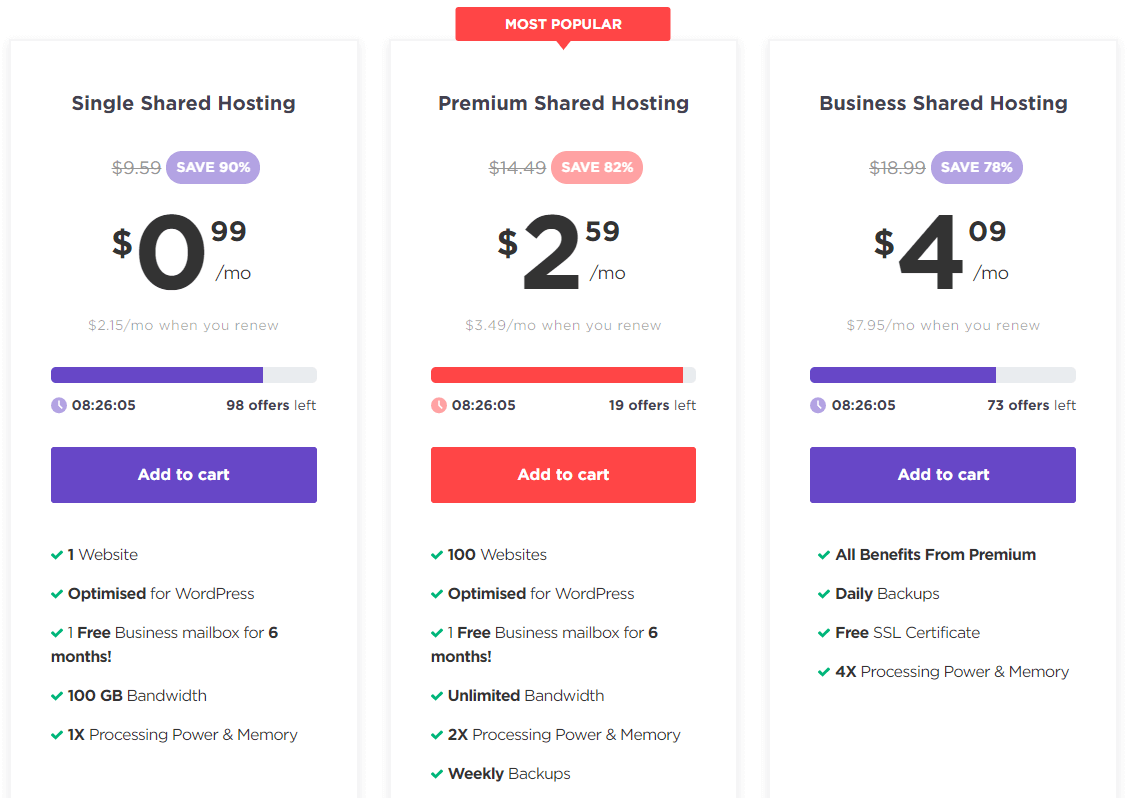 Single Shared Hosting ($0.99/mo) –  1 website, 100gb Bandwidth and 1x processing power and memory.
Premium Shared Hosting ($2.59/mo) – Hosting 100 websites, unlimited bandwidth, 2x processing power and memory with weekly backups.
Business Shared Hosting ($4.09/mo) – All benefits from premium, plus having daily backups, FREE SSL Certificate, 4x Processing Power and Memory.

You get a phenomenal deal with Hostinger at just $0.99 per month. The only downside is that you don't get an SSL certificate, but if you catch Hostinger at the right time, they will give you a deal with a free SSL certificate.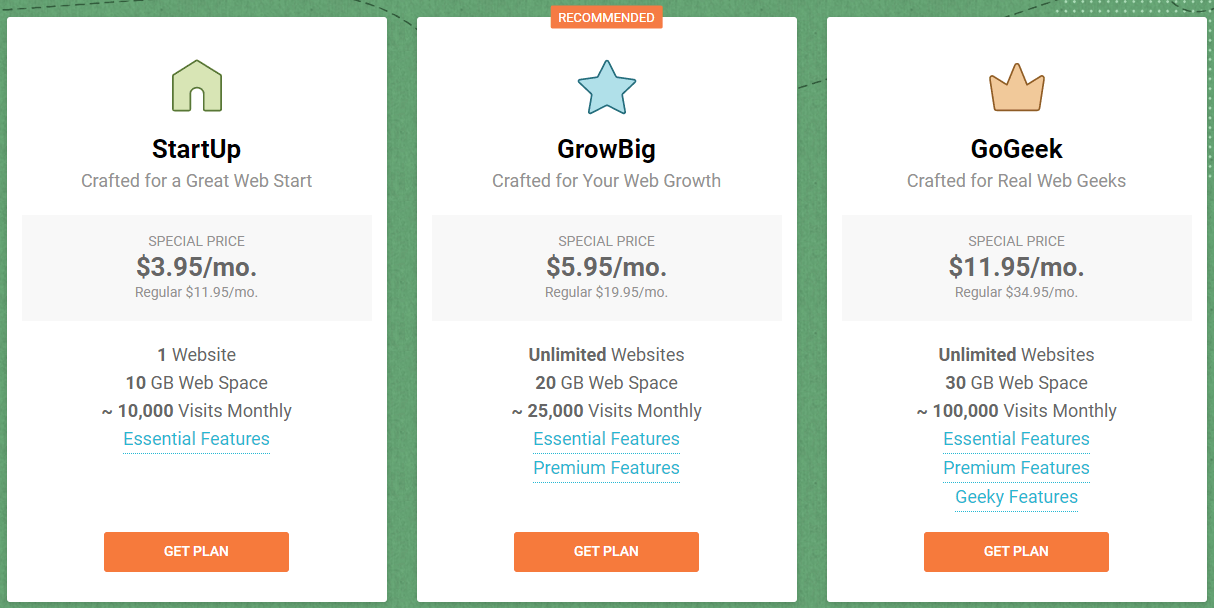 StartUp ($3.95/month): One website to host, 10 GB SSD Web Space, up to 10,000 visitors monthly, beginners-friendly.
GrowBig ($5.95/month): Unlimited websites to host, 20 GB SSD Web Space, up to 25,000 visitors monthly, perfect for owners with multiple websites.
GoGeek ($11.95/month): Unlimited websites to host, 30 GB SSD Web Space, up to 100,000 monthly visitors, perfect for developers and professionals.

As you can see Hostinger is much cheaper than SiteGround, but there are other features that SiteGround beat Hostinger.
Hosting doesn't offer free SSL unless Hostinger offers you a deal to get it for FREE.
Here are the essential features that SiteGround comes up with all shared hosting plans.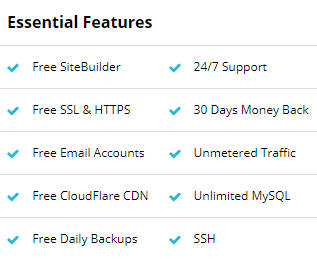 Worth to mention that the prices will get higher when your hosting needs to be paid again, all web hosts offer this trick, they first give you a much cheaper price at the start, after few years you need to pay higher for the plans.
Hostinger vs SiteGround Uptime
This is crucial if you want to run a successful website online. Image paying for a web host and you see your website down couple hours a day is down.
You leave money on the table. That's why we educate our visitors and always try to give them the best options with the best deals.
While we tested both web hosts, both Hostinger and SiteGround have 100% uptime in the last 30 days.
If you look for 6 months, it is 99.98% uptime. This can be 2-3 hours in 6 months.
This is amazing and you know that your visitors can access your website any moment in the day.
Speed
Often overlooked, having a fast loading website is crucial if you want to have higher rankings on Google. Google algorithms love fast websites and always gonna give them advantages over a slow website.
Studies have shown that if a website take longer than 3 seconds to load visitor's leave. That's why you want to aim for a proper web hostings.
While checking on Pingdom, a website that is hosted on Hostinger took 735ms to load.
Upon checking the website that is hosted on SiteGround, it took 679ms to load, according to Pingdom.
These are phenomenal results, you can afford to have a fast website without paying expensive web hosts.
How easy is it to use?
Having a web host that is relatively easy to use is crucial.
Luckily for you, both Hostinger and SiteGround have cPanel on their web hosts. Very easy to add a new website on the hosting, go to addon domains, type the domain name, then go to softaculous to install WordPress on your new addon website.
The cPanel is really easy to use and any beginner can quickly learn it.
Worth to mention is that Hostinger welcomes Bitcoin payments, so if you are in cryptocurriencies it is easy to pay and sign-up with Hostinger.
Money-Back Guarantee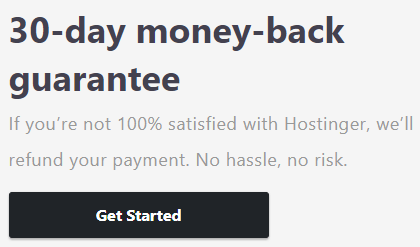 When you purchase a shared hosting plan with either Hostinger or SiteGround, you have a 30-day money-back guarantee.
That means that you can test their services for 30 days, and if you don't like something about them, you can ask for a refund. They will do it no hassle, no risk.
Backups
For safety reasons SiteGround does backups on your website daily, which makes you sure to be not worried if something goes wrong with your website, so you can easily restore from yesterday's backup.
On the other hand, Hostinger only offers weekly backup for the Premium hosting plan, and for the Business hosting plan they will generate a backup once per day.

Customer Support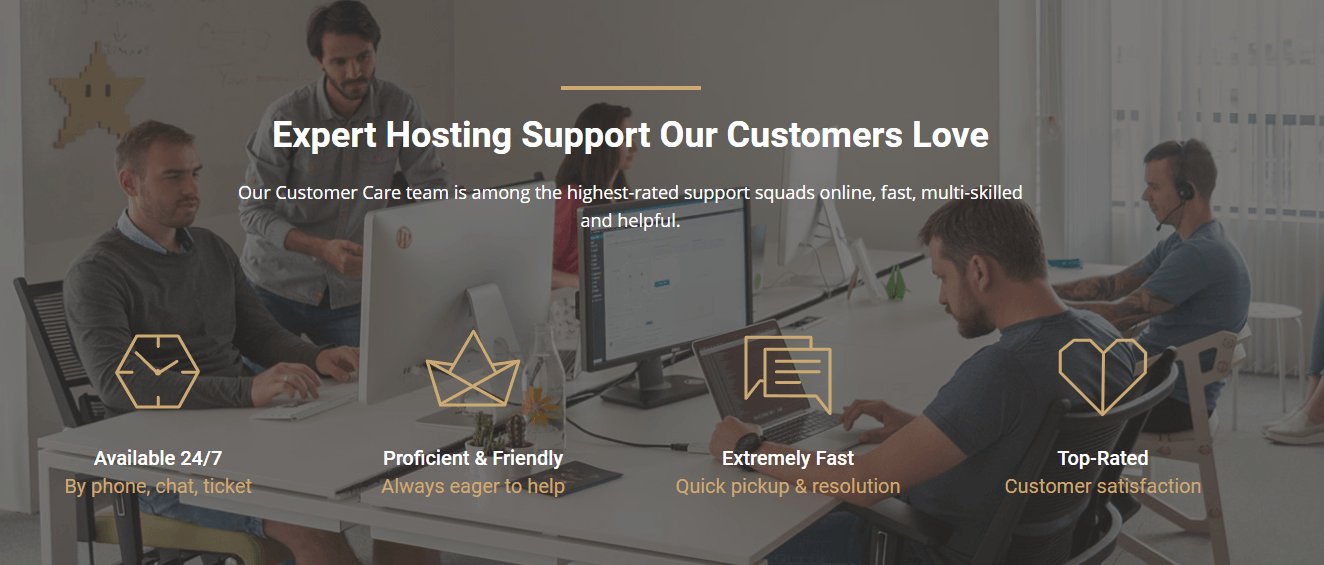 Having a web hosting that offers 24/7 customer support is crucial. There are a ton of things that can go wrong with WordPress hosting.
You forget to update your plugins or themes, and for malware is much easier to sneak into your database. That's why is crucial to have customer support that you can always reach and ask for help.
Luckily for us, SiteGround offers 24/7 support via live chat, tickets and phone support. While Hostinger offers 24/7 live chat and ticket options.
SiteGround is having the edge here because they are people that want to have a call with the agents in order for the issue to be solved instantly.
Chat agents respond very well with both web hosts, they are very well educated for everything, and always give you straight answers without waiting.
Hostinger vs SiteGround Conclusion
Doing this comparison for a couple of weeks, we saw amazing things that both web hosts offer.
Maybe SiteGround has more expensive plans, but with the premium customer support and amazing features, they may have a small edge over Hostinger.
Both use SSD storages, this helps you to get the best performances for your website.
If you are on a budget, you should definitely go with Hostinger, for just $0.99 a month and if you catch a deal with a free SSL, you get the best deal possible.
If you are a multiple website owner, go with SiteGround, I believe that they improved so much over the years, and they offer some amazing features for their clients.
Either way, you gonna be in safe hands. Below are discounted links that can allow you to get the best deal possible for your money.
Hopefully, you enjoyed this Hostinger vs SiteGround comparison, let us know if you had any experience with them, so we can update our visitors.
Click here to get the best deal with Hostinger.