If you're reading this post I suppose you've had many troubles understanding how to make money from affiliate marketing. We've all been there! In this post, I will teach you all about generating steady monthly income from affiliate marketing without having tens of thousands of visitors to your blog and without spending a dime to get traffic on a conversion page.
Before I dive into some aspects of affiliate marketing I want you to forget everything you learned about it since today. Many people give up on the idea of implementing affiliate marketing just because they stumbled upon the wrong blog post or watched the wrong "how to make money" video. Fortunately, that's not the case today!
WHAT IS AFFILIATE MARKETING?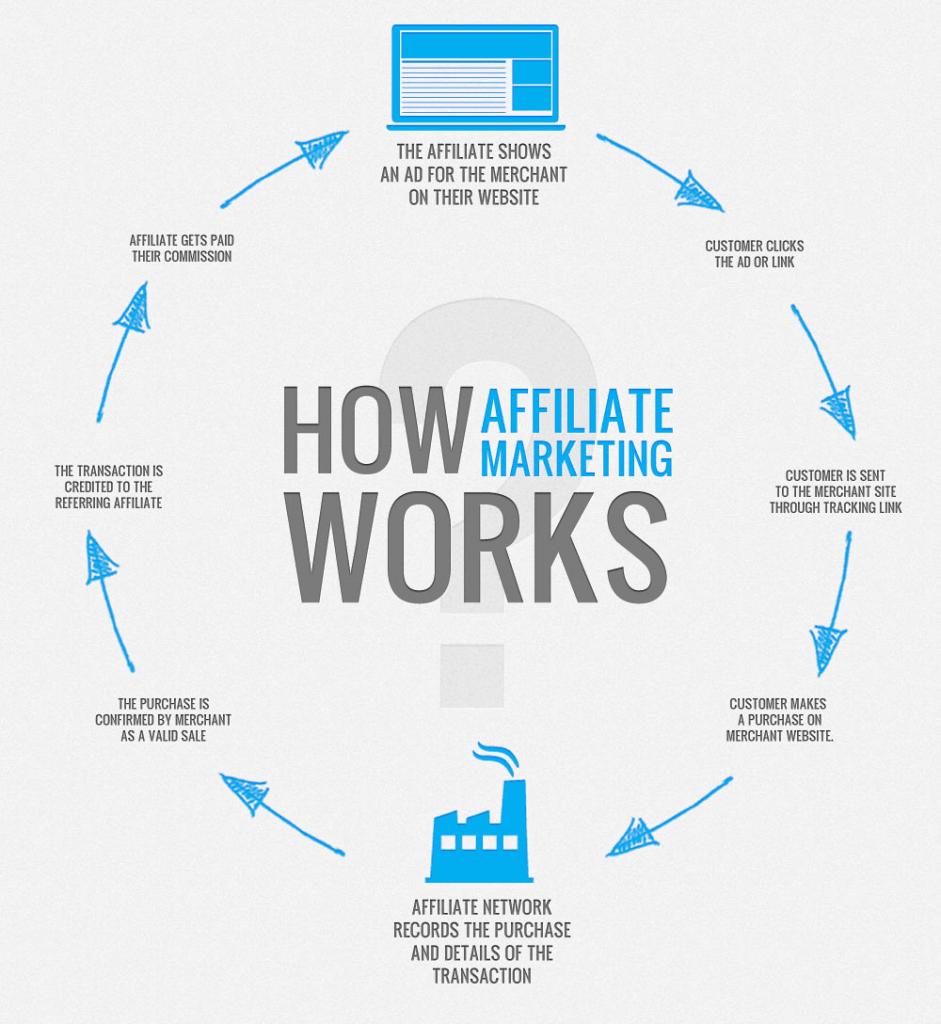 It's when you have a blog on a topic that has plenty of digital and physical products that you will be willing to recommend to your readers.
Every industry and almost every blogging niche offers a large variety of products that have an affiliate program. When you sign up for the affiliate program you'll be provided with an affiliate link that many times even offers a discount to the customers.
You use the link on your blog having the anchor text being the product name. When somebody buys the product through your affiliate link you'll get awarded with a commission that in some cases goes even up to a 70% of the product's price.
WHAT'S THE BEST WAY TO RECOMMEND PRODUCTS?
I usually don't recommend products that I don't use myself. That's up to you to decide if implementing but having an experience with the product itself it's a big advantage.
The method that converts very well in affiliate marketing is by writing a blog post about the product or by making a video review. There are different types of blog posts you can write, there are few types that most successful affiliate marketers use:
How To posts
Product reviews
Top ten lists
A case study
List of resources
I'm sure you've stumbled upon all of the post types I listed above and I'm sure you can figure out their structure.
GETTING TRUST
The hard part when writing this kind of posts with affiliate links is to gain trust from your readers. You must be very honest and transparent about the product's aspects and about the fact that you will earn a small commission if they make a purchase through your affiliate link.
THE PITCH
Another important aspect is the sales pitch. The method you decide to use to get visitors to buy the product. Being very persuasive isn't always the best way to sell stuff.
Products usually exist to either solve a problem or entertain but the main goal is almost always getting a lifestyle out of it. When doing affiliate marketing we tend to show proves of the lifestyle that the customers will obtain by using that product. This is another great way to gain trust.
HOW TO FIND AFFILIATE PROGRAMS
The most popular affiliate programs websites are Clickbank, Commission Junction, Shareasale, and amazon associates. They have the highest commissions and the best payment methods.
Some products don't use these websites to promote their affiliate programs. In this case, you should visit the product's home page and seek an "affiliate program" link.
HOW TO GET MORE CONVERSIONS?
If you are building a brand new blog the best way to bring visitors over your blog posts is to put your efforts in SEO practice. People are constantly searching for products and reviews on Google. Being in the top results in the search engines is the best way to create a steady income platform that will work for itself.