This is a complete guide on how to start a fitness blog step by step to help you kickstart your fitness blogger journey.
We gonna cover a lot of topics on how to get it up and running, how to monetize, and how to grow it. There are a few important things before starting a fitness blog.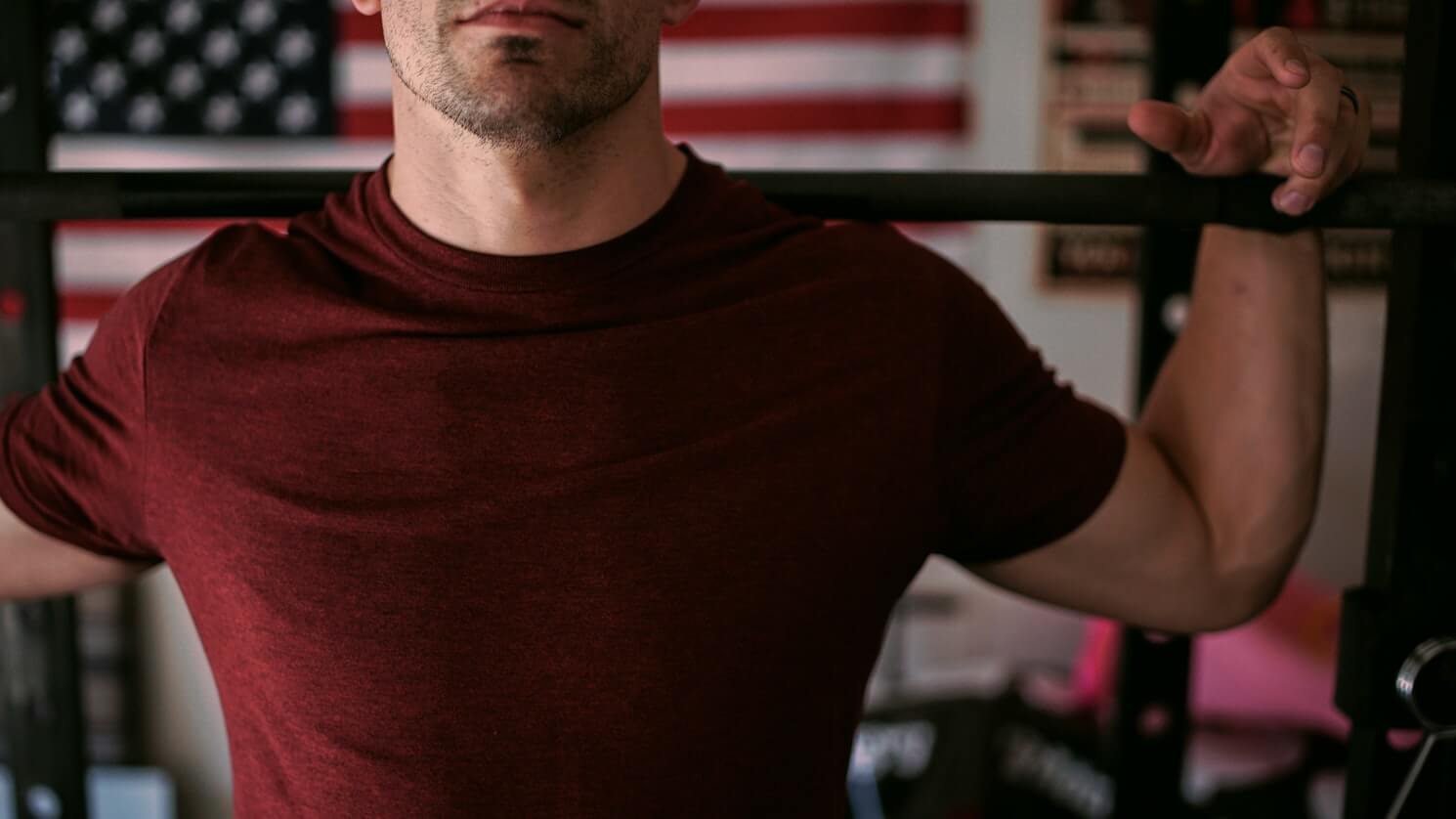 Blogging usually starts as a hobby for some people, and after a while, you will be amazed at the opportunities you can get. Probably you have a couple of years in fitness and ask yourself how to start a fitness journey blog that can help others or you just have an amazing weight loss transformation or wanna start blogging about losing weight and that is a reason why you wanna share it with the world and get profitable doing it. Fitness and weight loss can be very lucrative for yourself if you are passionate about writing the posts and actually helping readers.
The best benefits when you are a top fitness blogger or blogging about weight loss is that you can work on your own time and schedule. This way you will have more time for yourself to do the things you love and be with your family. You can work from anywhere around the world. It doesn't matter which country you are in, you can always provide value to your readers. That's one of the benefits of starting a fitness blog.
Before we start, I wanna let you know that starting a fitness blog is much easier than you think. If you don't have any experience building a website before, you will learn a lot today. Few things for you to know before we start.
Starting a Fitness or Weight Loss Blog with Purpose
Having a purpose for the blog is crucial. The meaningful purpose will keep you going in the beginning when the blog doesn't get many visitors, this will push you to go and get results.
You need to love blogging about weight loss or fitness. Blogging is not a quick-rich scheme, it takes a lot of hard work when you start, and it is actually pretty cheap to start your blog or website, that's why there are a lot of bloggers just sitting there with no content. You need to have a purpose and passion when you are starting a fitness blog.
Patience. This is often overlooked because as humans we want to get paid instantly when you finish a job or work for someone else, this is a wrong mindset when you are blogging. Putting 2-3 articles and starting making money instantly is not happening instantly. These are the people that are falling with blogging. Nothing happens overnight, that's why you need to be persistent if you want to see results, just like building a fitness body or losing weight. You know this better than anyone else.
After we got this out of the way, let's get straight to the point.
1. Blog Name
You need to think of a name that is catchy and easy to remember. You already know what your blog is about, and you need just to target the right audience. If you decide to go with a weight loss name in your domain name, this can be a specific blog to only help people that try to lose weight. A fitness blog can help people to get in the shape of their lives and there are a lot of things to write about.
I recommend having something .com, because this builds trust from the start with your readers, and I will explain why in my next paragraph where you can get the best deal on a domain name. You can always build a personal brand and put your personal name for your domain name. Example: fullname.com, or namelovesfitness.com or nameweightloss.com.
2. Hosting & Domain
Building trust and relationships with your visitors is crucial, that's why I don't want my visitors to use any of the free platforms like Weebly or Blogspot. Your website will look like fitnessblog.weebly.com and you're limited when it comes to monetizing your blog. Plus they run their own ads on your blog and you are limited and always in fear to always get it to shut down. Don't ask me how I know.
The next step
Registering a domain name could cost you around $15 per year while hosting can cost you up to $10 per month. And most of the time purchasing a domain name usually needs to be bought from a different website than the hosting.
That's why I have a very special deal for you.
For as low as $2.95 per month, you can get a FREE Domain name, free SSL certificate (safe browsing for visitors), extra security features for your website with 24/7 customer-friendly support and of course 60% OFF on Hosting. A deal that you don't want to miss.

I've used BlueHost for many many years, and one of the most amazing things about them is that you can always enjoy 24/7 customer support, if ever you have some issue with your blog, you can always count on them to fix it. Plus, you get an SSL certificate for FREE, this is the https:// in front of a website, which allows visitors safe browsing and keeping their details private. You can find more about it here.
Once you see the homepage of BlueHost, click on the Get Started button and this will show up: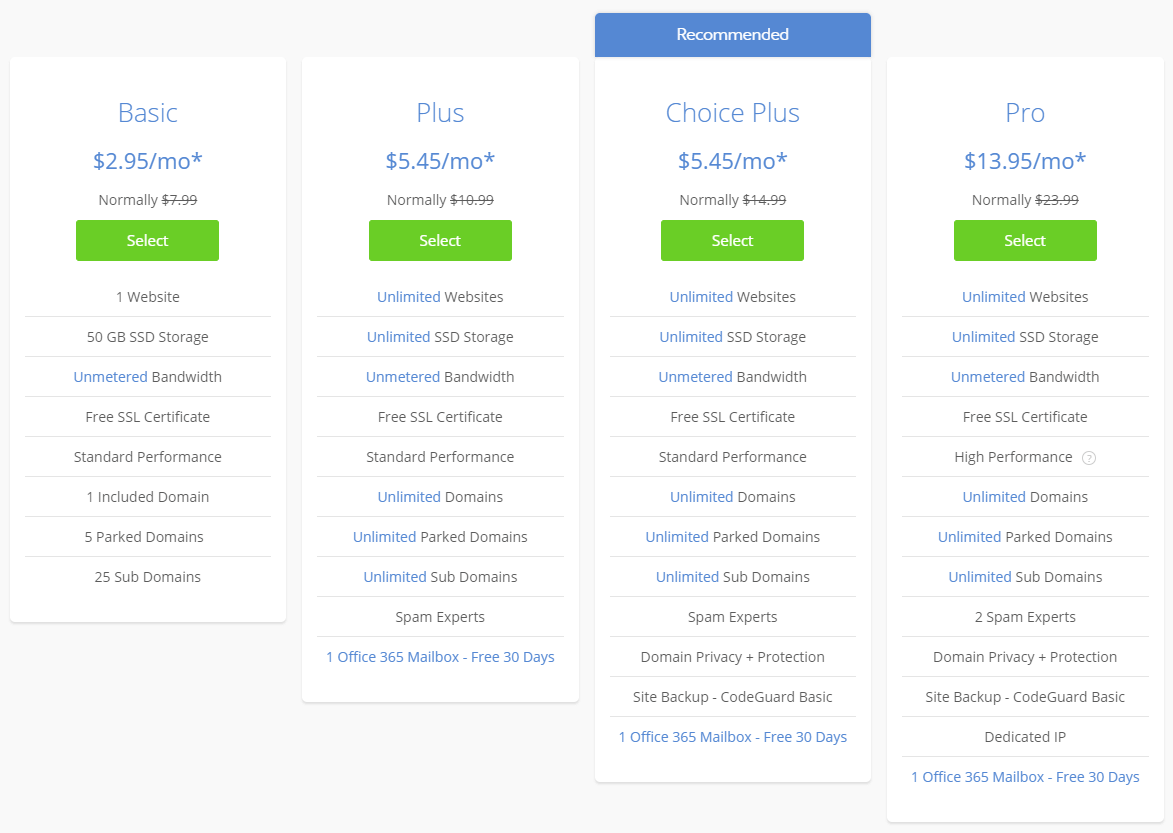 I recommend selecting the Basic plan because you are just starting and you get a perfect deal with 50 GB SSD storage with unmetered bandwidth.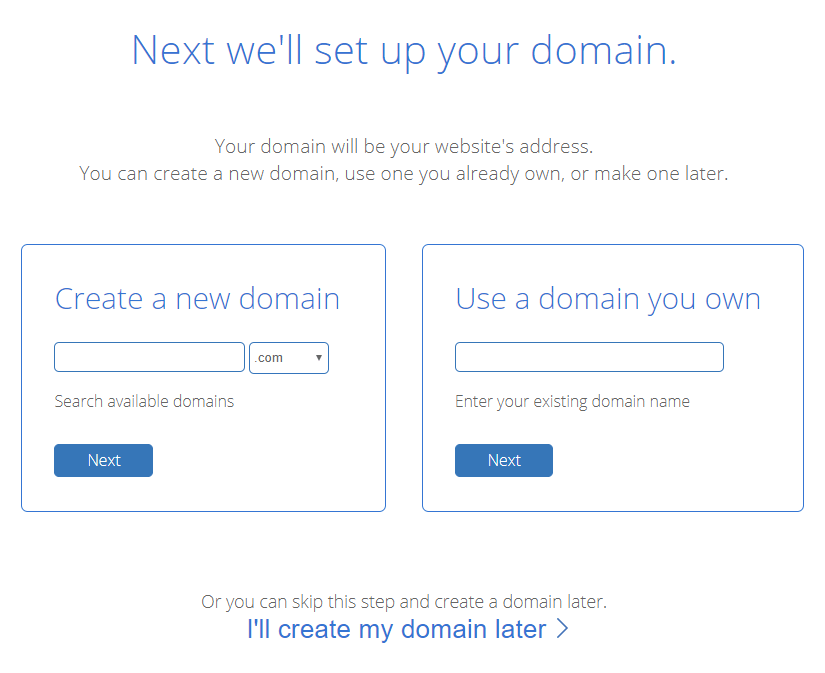 Next, you need to type the domain name you thought in the Create a new domain. If it is available you can click next, then you need to fill some of your personal information and make the payment.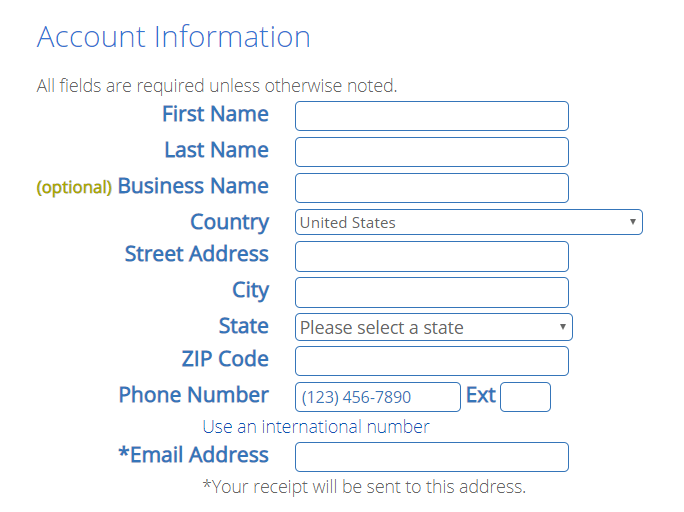 After you will all of the personal information and if you have the budget I recommend getting Domain Privacy + Protection, this is amazing because BlueHost personal information will be put on your domain and not yours. This way you avoid getting annoying calls from people that wanna help you with your website. If you don't have enough budget, you can always get it later. After the payment is made, we go to the next step.
3. Installing WordPress
Once you have a domain name and hosting, you now know you have complete control over your blog. BlueHost is very well optimized for WordPress, so they give you the easiest way to manage it. The WordPress.org also recommends BlueHost as one of their picks for a WordPress hosting.
BlueHost also allows a lot of one-click installers. If you are unsure about something, contact customer support. They can help you with anything or assist you with installing WordPress.
Managing the backend of a website is pretty easy, and after you installed WordPress, you may wonder how to log in.
Simple, you go to yourblog.com/wp-admin and the following screen will show up: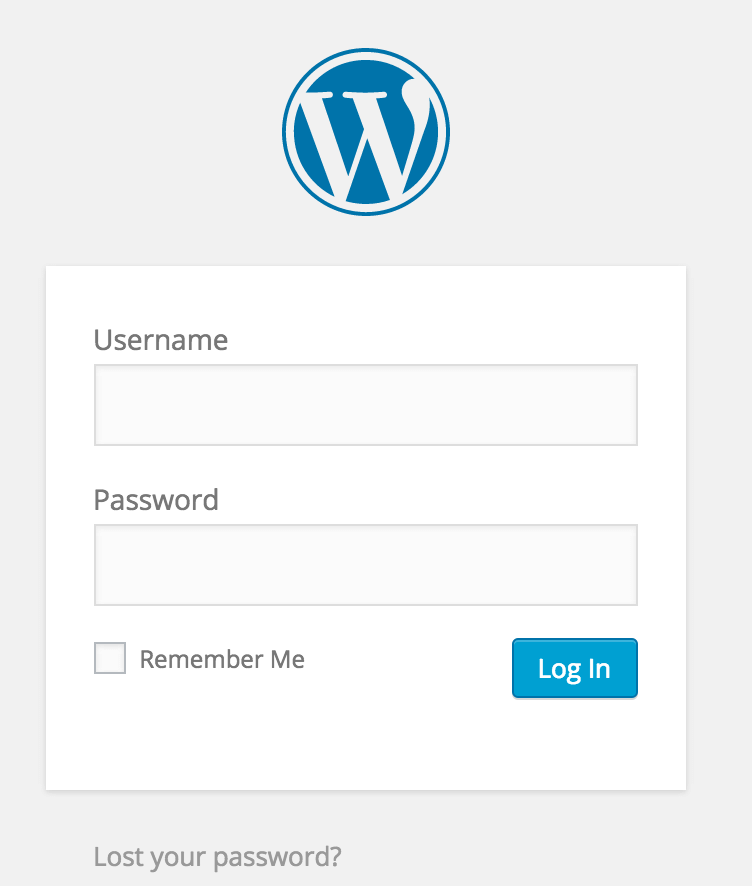 You need to type your username and password, then you are inside of your blog.
Once you see the Dashboard, I recommend going to Settings -> Permalinks.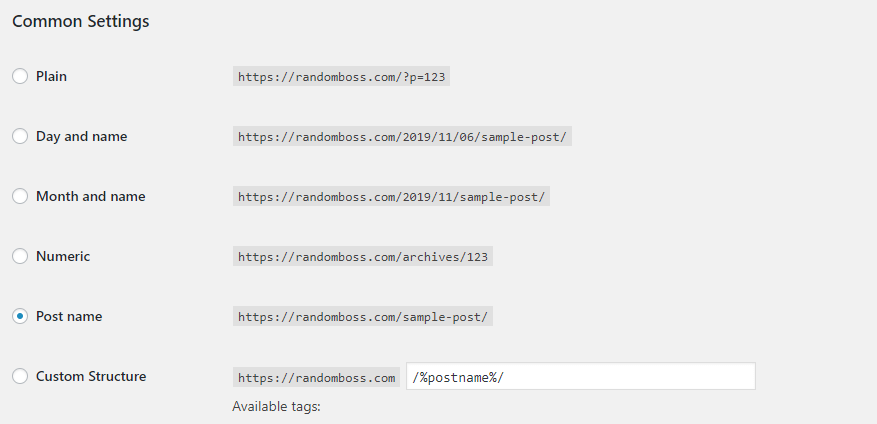 You need to select "Post name" and then save the changes. This is much better your blog posts will look something like fitnessblog.com/weight-loss and not like fitnessblog.com/2025/01/01/weight-loss.
4. Installing Plugins
Installing a few plugins is always good to help your blog perform better. Be careful to not overdo it, because it can also slow a website.
Go to the dashboard, left you gonna see Plugins, point it on it and click Add New. This is where you can install and activate any plugins you want.
Recommend plugins for your blog:
Yoast SEO: This is the best plugin you can install when it comes On-Page SEO, you can easily change title and description on your post, you can check if your posts have any mistakes and you can install sitemap.xml which search console from Google can crawl your posts easier.
WordFence: This is a plugin that protects your blog from any malware or bots that try to log in and steal your data.
Social Pug: Plugin to allow your visitors to share your post on social media.
WP forms: Great plugin that you can add a contact page so your readers can contact you.
W3 Total Cache: This plugin takes a load off the servers, which will make your website load faster.
Classic Editor: If you don't like the new style of the writing posts, you can always go back to the old version that is much simpler.
All of the above plugins are free, but some of them have paid versions. Once your fashion blogger gets profitable, it is highly recommended to upgrade some, especially Yoast SEO.
5. Installing Theme
Your fitness blogger needs to be good looking so your visitors can engage with your posts.
There are free themes and premium themes:
Free Theme: Head over to Appearance -> Themes -> Add New. Than select popular, and you can see all popular free themes. You can select the one you like and try it on your fitness blog. If you find a good theme that is free and you like it, you can always upgrade later to the PRO version to unlock all the benefits the theme has.
Premium Themes: These themes will make your blog looking unique and they are always up-to-date. The developers take good care of them. They are extremely SEO-friendly and have a ton of features. Depending on features you looking at a $50-150 theme. I recommend StudioPress WordPress premium themes.
6. Logo or Header
Depending on your designing skills, you have two options to create a logo for your website.
Canva: I've used Canva for a lot for my website and my youtube channel, you can use it for different platforms, you can create blog post images, website logos, youtube channel arts. Really useful to create a logo or image quickly.
Fiverr: For some of my websites, I used Fiverr logo designers to create a professional good looking logo. There are a ton of professionals that can create a logo for around $5-25. Just make sure they offer revisions. This way you can always ask them to change something if you don't like it.
7. Creating Pages
This is where you help your visitors to find out something more about you. You can tell them your story on how you started your journey as a fitness blogger or how you manage to lose weight.
Pages I recommend:
About page or My Story page: This is a page that you can explain to your readers why you started blogging about weight loss, or why or how to become a fitness blogger and start their own blog. This is a simple way to let them know something about you that can build trust.
Contact page: If any of your readers have personal questions, you need a page that they can contact you. That's why I recommended WP Forms for contacts. You can interact with them and offer them deals that you can earn commissions like affiliate marketing. Maybe they wanna contact you for some kind of collaborations, that's why it is important to have a contact page.
Copyright page: You must have a page that you explain that your content is fully yours and no one can steal it.
8. How to Start your own Fitness Blog with Quality
Posting high-quality content is a must if you want to be successful online. You need to provide value to your readers so Google can easily rank you for low competition keywords. When you start your weight loss blog I recommend having articles that are 1000 words or longer, because Google loves high-quality content. It is better to write 1000 words articles 10 times per month than writing 200 words articles 30 times a month. When you are in a weight loss or fitness niche you can always write a ton of articles. You can always write about diet, wellness, health, exercises. It doesn't take long to start ranking for some of those keywords that are low-competition.
Yoast SEO plugin helps you optimize your posts and really helps with the On-Page SEO. Working on high-quality posts when you are blogging about weight loss and fitness is a must.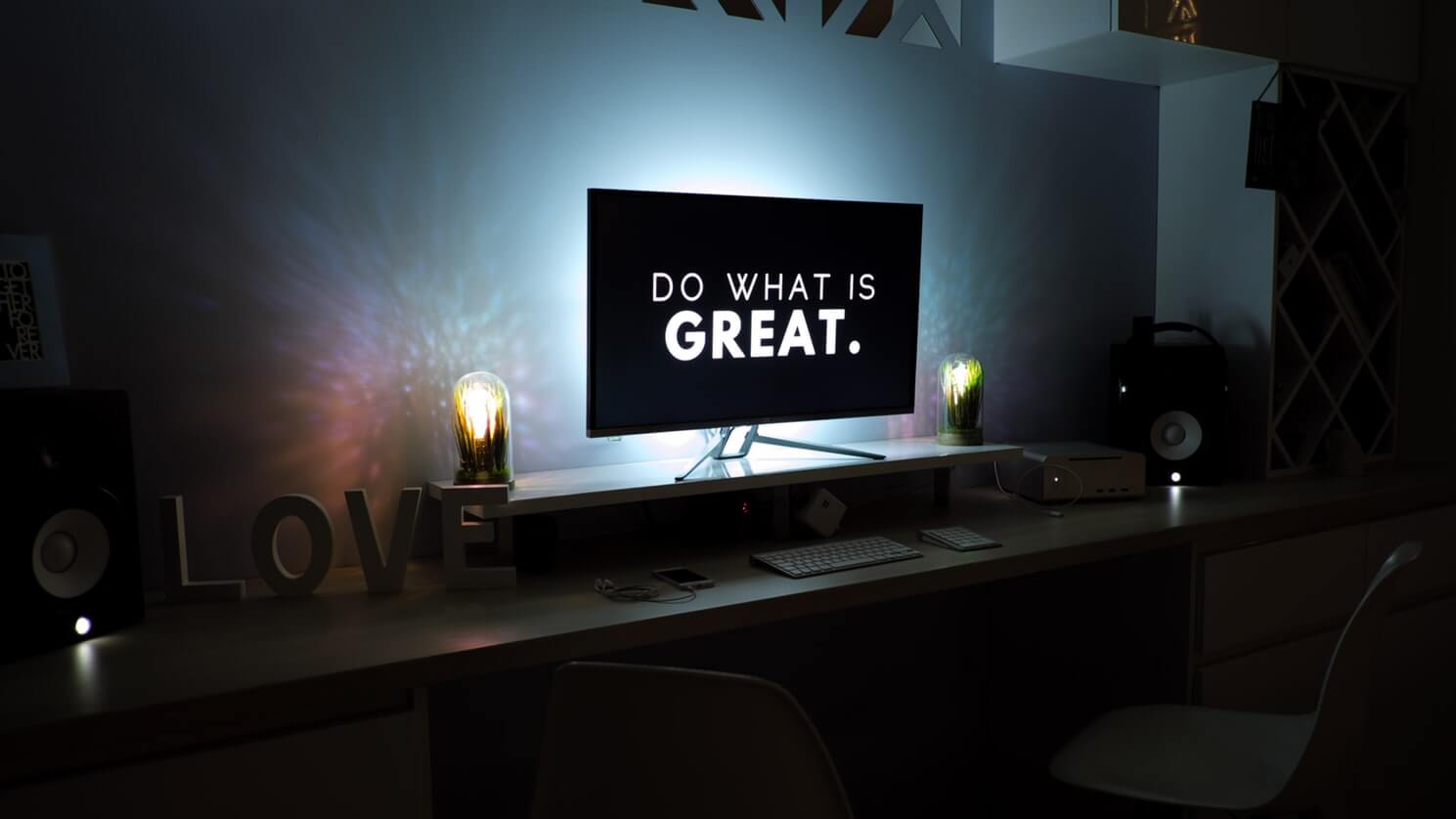 9. How to Start a Weight Loss Blog with Social Media
Involving social media for your blog can result in bringing a ton of free traffic. These can result in potential clients for a long time.
Instagram: A platform that you can grow an account because there are a ton of Instagram accounts that only post images and videos of themself and rarely help their followers. If you engage with your followers and giving them tips on how to lose weight or get better in the gym with story questions, they will appreciate and share it on their own social media. You can always notify your followers with a story to check your last blog post where you wrote how you lost 5 pounds in a week. They will swipe up or click on your link in bio and check that post.
YouTube: If you are not afraid to be on camera and show yourself, then this platform can bring you a ton of traffic on your blog. If you show your workout videos or record yourself with tips on which supplements to use for gaining or losing weight, put a video up and put your fitness blogger in the description. This can bring you traffic forever.
Pinterest: 80% on this platform are women. So if you are a woman and wanna help women with losing weight or fitness plans, you can always link them with your blog. You can really easy go viral with Pinterest as well.
10. How to Start a Fitness Blog and Make Money
Once you have everything set-up, it is time to start thinking about making money from your fitness or weight loss blog. Fitness Blogging can be very lucrative if you make the right moves.
Ways to make money:
Selling fitness plans:
You can start thinking about monetizing your audience by offering a diet or fitness plan that can help your readers get in better shape. You can make a course and sell a course to your audience, but this is much harder for it in the beginning, that's why it is important to get some experience other methods.
Affiliate Marketing:
This can be very lucrative if you run a top fitness blogger. One of the easiest ways to monetize your blog is affiliate marketing. You have a website called ClickBank, you can sign-up and go to the marketplace and check the best offers they have for fitness/weight loss niche. You can make up to $100 commission on a sale if you recommend a product from ClickBank.
Amazon Associates:
Firstly, sign up for amazon associates account. Then start posting about things that you are wearing in the gym, like clothes, water bottles or make a blog post like the top 5 supplements for gaining muscle. You can always recommend products from Amazon and get a commission with no extra cost at the customer. Amazon pays a 3-10% commission usually.
Google Adsense:
Really easy to sign-up. Once approved, you need to put a banner in the first paragraph in your posts. The Quick Adsense plugin will help you manage the banners easier. I recommend switching to Ezoic or MediaVine once you reach 10k visitors per month. You will earn 10x than what you did with Google Adsense.
Shopify Store:
You can start a Shopify store and dropship products from China directly to your customers without touching the product. I have a complete guide on how to start selling with Shopify from scratch, you can check here. You can sell fitness equipment like water bottles or t-shirts, etc.
How to Start a Fitness Blog – Conclusion
Hopefully, this complete guide on how to start a fitness blog helped to get it up and running by giving you some ideas on how to monetize it.
Too many beginners are afraid to start because they think there is too much competition. This is a weak mentality.
Your fitness blogger will be unique and will tell your unique story. That's why you will stand out from the crowd.
You can work on your own time and schedule. You will be getting authority in Google by providing good content. Then you have a bigger chance for ranking for low competition keywords.
Don't be afraid and go ahead to make the jump in blogging.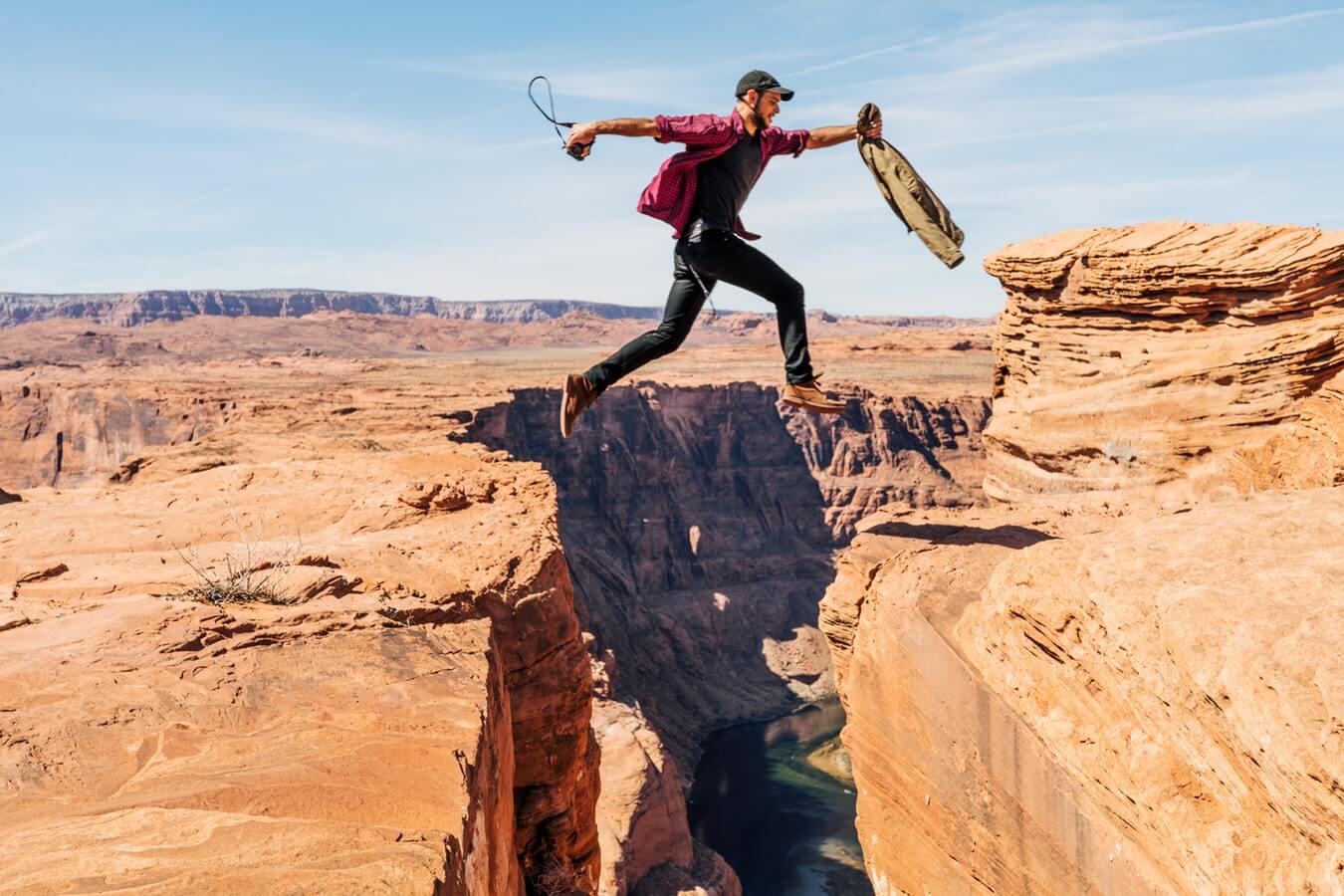 Frequently Asked Questions
Q: How to make my site SSL verified?
A: Head over to your BlueHost account and under My Sites, you will see Security, you will see a toggle to turn the free SSL certificate button ON.
Example of how it looks: