If you wanna learn how to start a movie review blog step by step this is a complete guide to follow. The movie industry grew so much and there are a lot of movies you can always review. Doing good research from the start will help you succeed in this.
Also, when you stick with your movie review blog and keep putting content out there, you will get the targeted audience that will make your blog a huge success. You will become one of the pros in the movie review niche. At the same time, you will pay close attention to your competition and use it as your advantage if they are missing something.
One of the main reasons for starting a movie review blog is that you can do what you love and work on your own time and schedule. When you start a movie review blog or any blog you will be amazed by the opportunities that will come if you stay persistent.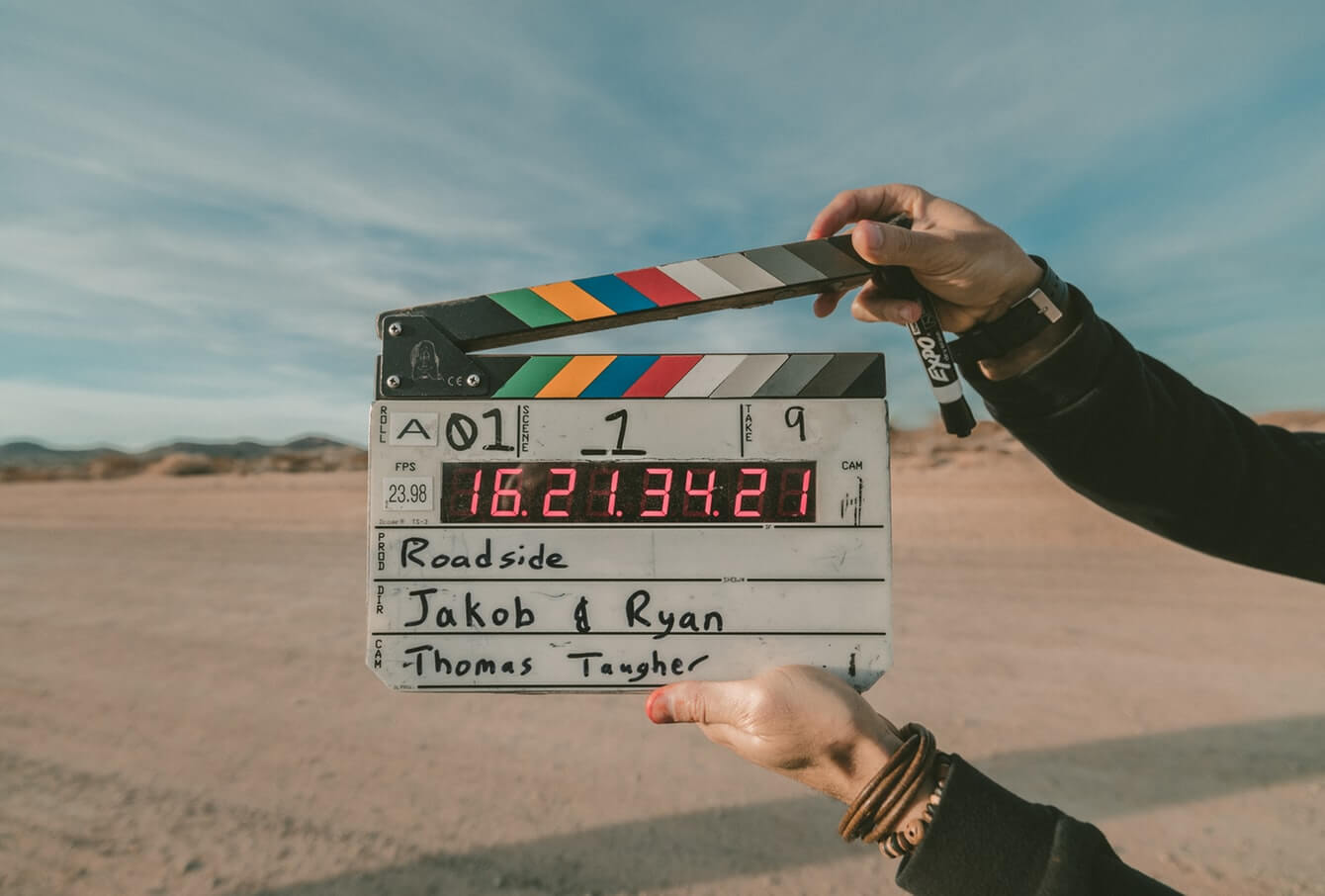 Firstly, starting a movie review blog is much easier than you think. If you don't have experience building websites, you gonna learn so much today. But, I wanna clear some things up.
Starting a Movie Review Blog with Purpose
So overlooked by so many bloggers today, but you need to have a purpose that will keep you going when your blog doesn't get many visitors.
Do not think that blogging is a quick-rich scheme and by posting a few posts you will become a millionaire. Because it is cheap to start a blog, I've seen a lot of bloggers come and go with leaving their blogs with no content. They got a burst of motivation and then forget about it. Persistence is key, and purpose and passion for movies and reviews will keep you going.
Being patient. When you start your blog in the first 3-4 months you need to be patient. You can't expect to rank tomorrow for a post that you have written today if your website is brand new. Nothing happens overnight and you need to keep pushing if you want to build something that will last.
Take a look at your competition, see what they are posting and what are not posting. See for what movies they are writing and what got them so successful in the first place. Do not copy their content, always write unique content that will be better than theirs.
If you agree with me on this one, then let's move on.
1. Cool Blog Name
You want to have a domain name that is catchy and easy to remember. This way your readers can always come back when they need to see a review of a new movie and keep your blog in their bookmarks.
Also, I recommend to my readers to always have a domain name with .com, this build trust with the readers. In the next paragraph, I will tell you how to get the best deal on a domain and hosting.
2. Hosting & Domain
I can't stress enough how important is the trust and the relationship you have with your readers. That's why I don't advise anyone going with free platforms and free hostings. There are free platforms like weebly.com or blogspot.com, but your blog name will look something like moviereview.weebly.com. You do not have full control over your website and can be easily shut down. The features are limited, ads will be shown everywhere and it doesn't build trust with your readers.
So what you should do?
Registering a domain name could cost up to $15 per year, and basic hosting can cost up to $10 per month. This is a lot for a beginner that just wanna start a movie review blog. That's why I have a very special deal for you.
For as low as $2.95 per month, you can get a FREE domain name, FREE SSL certificate that will protect visitors data, security features with 24/7 customer support and of course 60% OFF on hosting. This is a deal you do not want to miss.

I've been using BlueHost for many years, and I'm so happy for the top-level chat agents that they have, and they are available 24/7 whenever you need them. They have a super-fast server and the loading speed for a website is under 1 second.  This is a perfect deal to start a movie review blog.
When you open the BlueHost homepage, click on Get Started and you will see the following screen: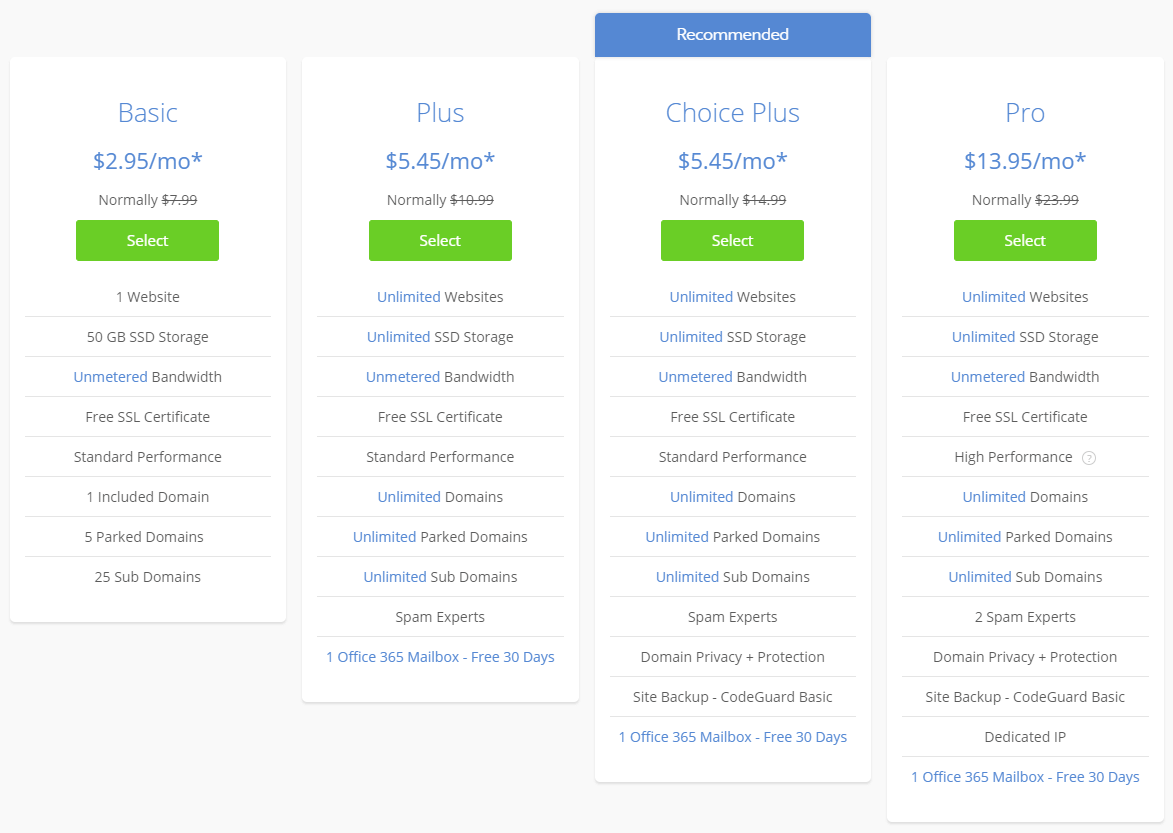 I highly recommend to select the Basic plan when you are starting a brand new website, you get a perfect deal with 50 GB SSD storage with unmetered bandwidth. Once your movie review blog gets more popular, you can always upgrade with no worries.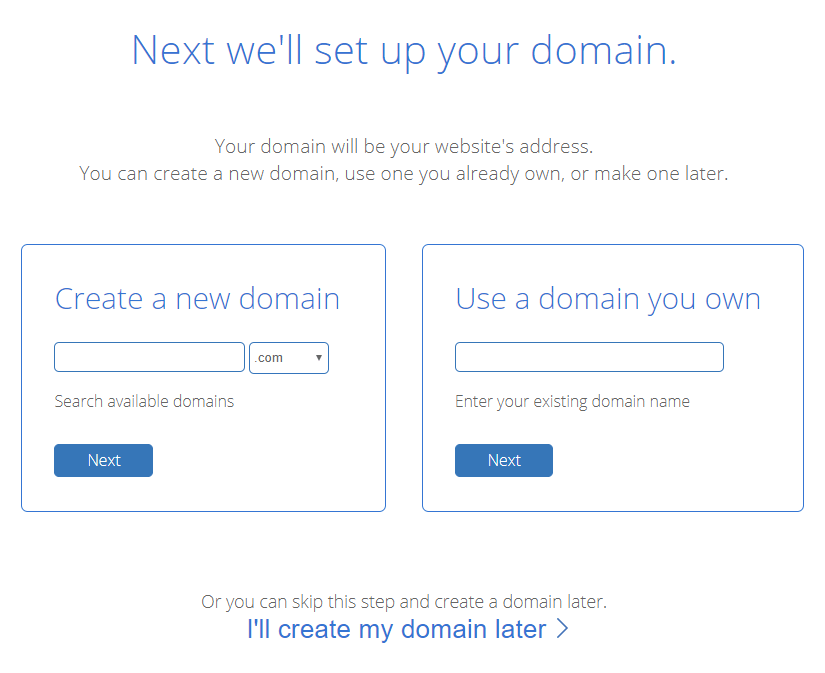 The next step is to create your movie review blog, so you need to type the name that will be for your blog. Then you can click next if it is available so you can continue.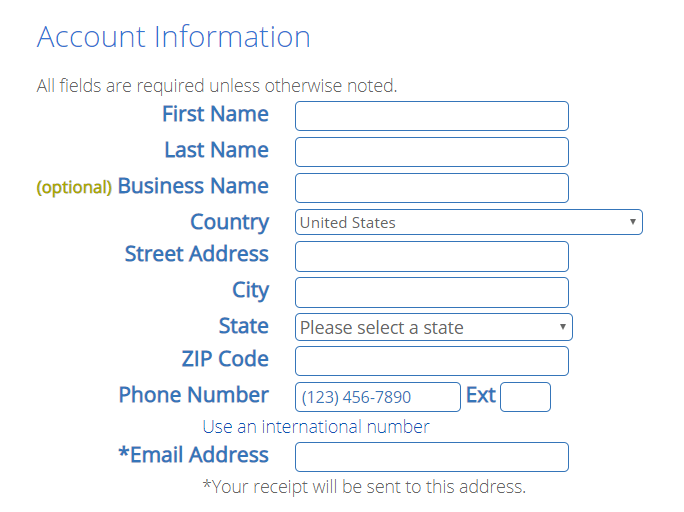 After you finish filling the personal information and if you have enough budget, I highly recommend getting Domain Privacy + Protection, this will make BlueHost information public and not yours. This way you will not get any annoying calls from people that wanna improve your website. But if you don't have enough budget, you can always upgrade it later.
4. Installing WordPress
After you purchase the domain and hosting, you now have full control over your movie review blog. BlueHost is very well optimized for WordPress, and it is really easy to manage. WordPress.org officially recommends BlueHost as one of the top web hosting providers for using their script. Usually, the WordPress script is installed from the moment you create your account, but if not BlueHost offers one-click installers that will install WordPress under 1 minute. You can always reach to the live chat customer support if you are stuck, they can do the installation for you.
After everything is set up properly, you may wonder how to log in.
It is pretty easy, go to yourblogname.com/wp-admin and the following screen will show up: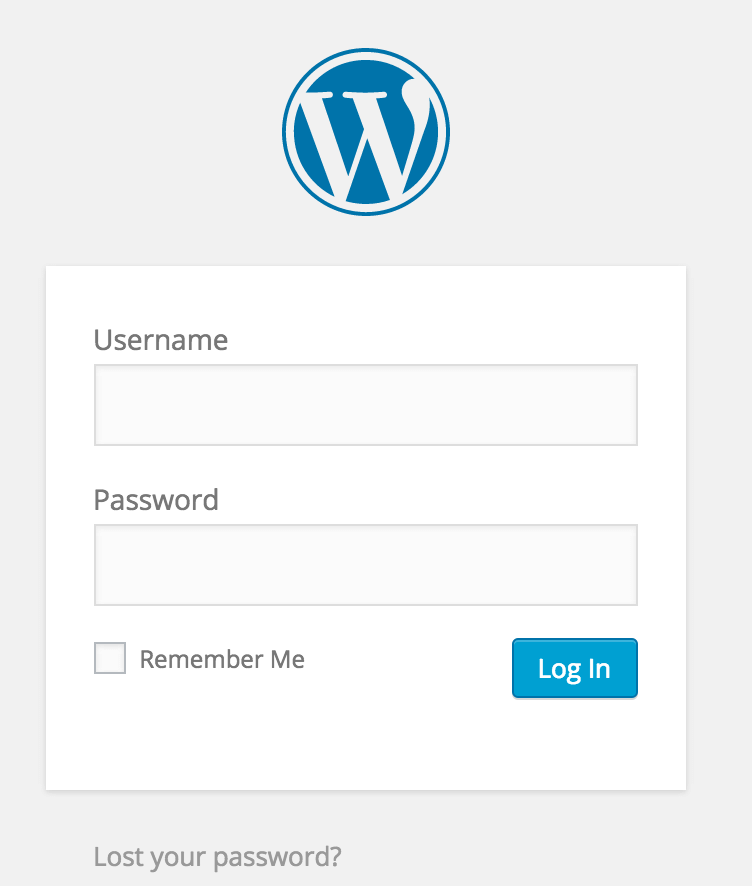 Type the username and password you added before you installed the WordPress, and boom you are inside the Dashboard.
The first thing that I recommend is changing the Permalinks, you go to Settings -> Permalinks.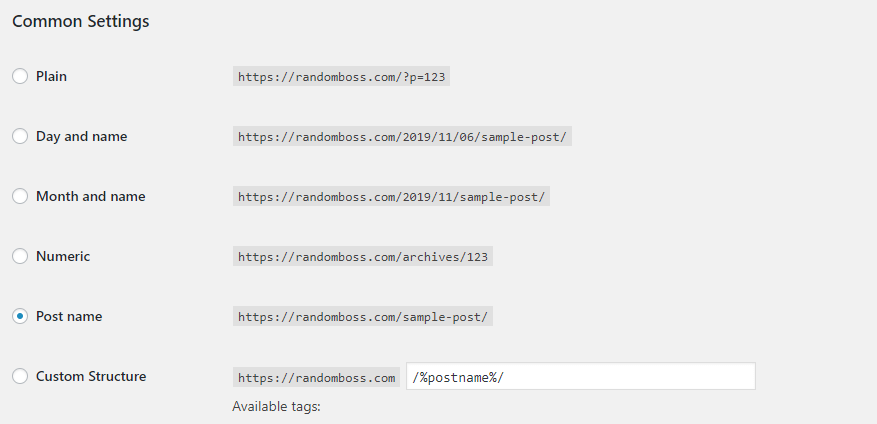 You need to select the Post name and then save the changes. By doing this, your posts will look much better.
Example: yourblog.com/movie-review is much better than yourblog.com/2025/01/01/movie-review. By doing this visitors can find you easier and it is better for the search engine.
4. Installing Plugins
Installing plugins to help your website performing much better is a must. Your website will perform better on search engines, and there are plugins that can help your visitors a lot.
On the left side, you will see Plugins, then point at them and click Add New. You can find new plugins and install them here.
Recommended plugins for your blog:
Yoast SEO: This plugin will help you create a sitemap.xml for Google bots to crawl your website easier. You can also change your title and description of your posts. Overall a must install a plugin for your blog to perform better.
WordFence: Plugin that will keep your movie review blog safe from spammers.
Social Pug: This plugin will allow your readers to share your posts on their favorite social media.
Contact Form 7: You can create a contact form and add it to a page.
W3 Total Cache: Amazing plugin to offload some of the work of the hosting server, so it can make your website loading faster.
Classic Editor: If you don't like the new design of the WordPress writing style, you can switch back to the old classic way by installing the Classic Editor.
All of the recommended plugins are free to install, some of them have PRO versions, once your film blog gets profitable, I highly recommend upgrading.
5. Theme install
Having a good looking theme can attract more visitors and will always keep the current ones engaged. You have two options when it comes to a theme.
Free Themes: When you head over to Appearance -> Themes -> Add New. You can after that the popular themes. You have 100s free popular themes and you can choose the one you most like. Usually, most of these themes have a PRO version, so you can always upgrade it to unlock all features.
Premium Themes: Themes like this will make your blog to be unique, and they are always updated by the developers. They take more care of the premium themes than the free ones. Depending on the theme features, you can pay around $20-250 for a premium theme. I highly recommend the StudioPress premium themes, they are incredible and really well optimized. You can purchase a theme from them, you will get the zip file then you need just to upload it and activate it.
6. Logo for your movie review blog
Depending on your designing skills, you have two options for a blog logo.
Canva: I use it regularly and I'm very happy with it. There are a ton of options you can choose from, you can make a logo for a blog post, YouTube channel art, Facebook cover, etc.
7. Pages
Having a few pages will help you build trust with your readers. Here is what I recommend:
My Story page: This can be a page where you talk about yourself why you wanted to start a movie review blog. People love good stories, that's why we have so many shows on Netflix.
Contact page: Here all of your readers can reach you for any collaborations or help they need. Plugin Contact Form 7 will help you create a contact form.
Copyright page: You can explain here that you don't want your content to be stolen and the content is fully yours.
8. How to Start a Movie Review Blog with Quality
Having high-quality posts is crucial if you want to get ranking for the low competition keywords. You need to write content that can be beneficial to the visitors, and when it comes to writing, there are a ton of new movies that come out and you can always make reviews daily.
For a better understanding of the On-Page SEO, analyze all the data from Yoast SEO. Having a well-optimized website you can rank for low-competition keywords without any backlinks.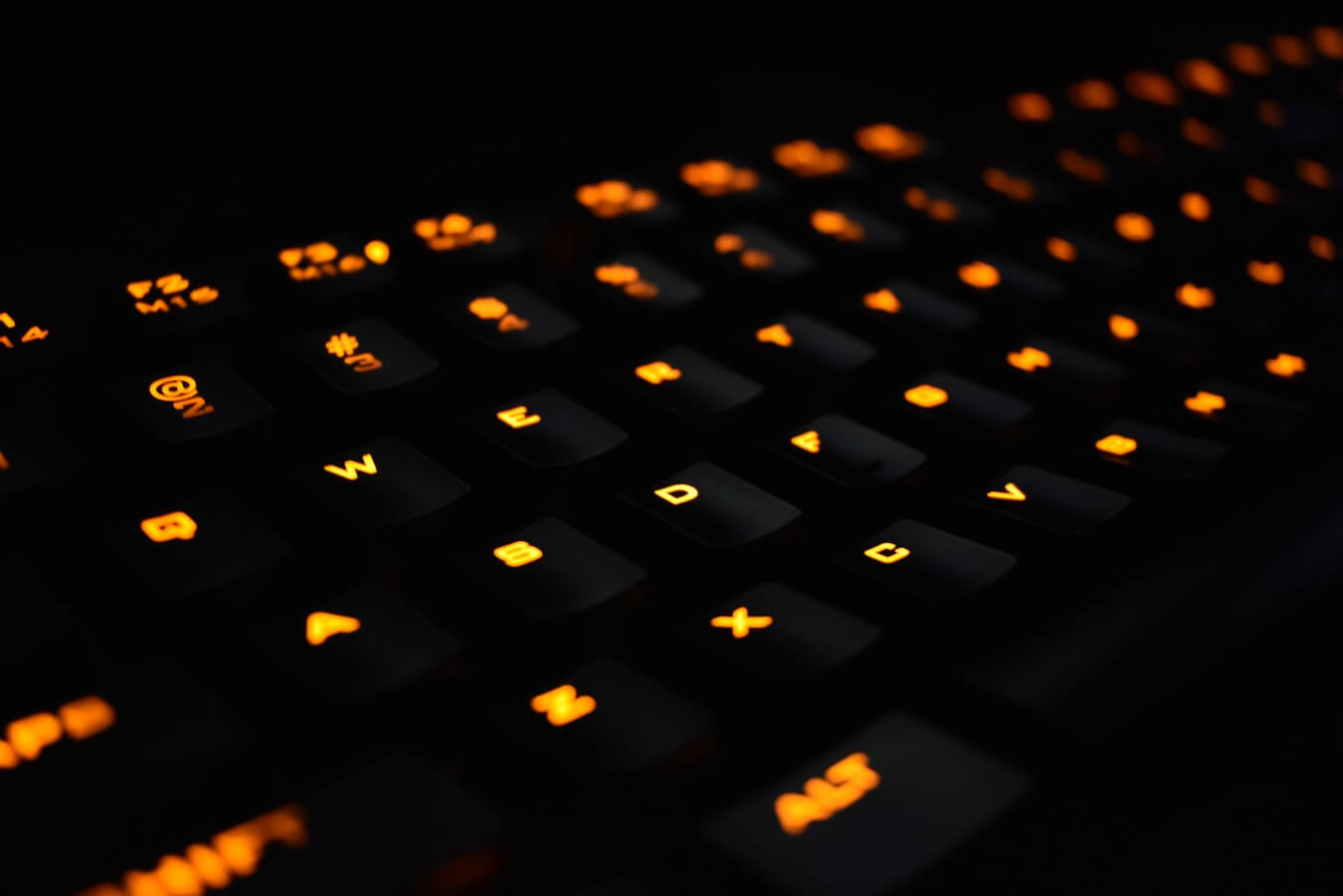 9. How to Start a Film Blog and Make Money
After you are set-up your blog, you can start focusing on making money with it. Blogging about movie reviews can be very lucrative. It is an easier market to tap in and there is not a lot of competition.
Google Adsense:
You can sign-up for Google Adsense account, and after you are approved, put a banner in the first paragraph on your post. Installing the Quick Adsense plugin will help you manage the banners easily. After you get a lot more visitors coming in, you can try to switch to Ezoic or Mediavine to earn 10x on what you did with Google Adsense.
Patreon:
This is something you should consider as well. You can share extra content and post it on Patreon. Once you build enough following your most loyal readers will join you on Patreon to support your website. I do recommend taking this seriously if you want to be successful.
Amazon Associates:
You can write a review or critique for a movie on your blog. You can link them with a DVD from the Amazon affiliate link and will be enough for them to make the purchase. This way you will get a 3-10% commission usually.
Commission Junction:
Commission Junction is an affiliate program that will help you monetize your blog. There are a ton of advertisers on CJ, and you will get nice deals and commission from a site like Blockbuster or Disney.
How to Start a Movie Review Blog – Conclusion
There are a few good movie bloggers like Movie Pilot or Cinemablend. They are very well established and get millions of views per month on their blogs. You need to be persistent if you want to achieve good things with your blog.
Hopefully, this guide helped you learn how to start a movie review blog successfully.
Do not make the mistake that there are too many movie reviews bloggers. Your blog will be unique and will tell a unique story. That's why you will stand out from the crowd.
You will be working on your own time and schedule. Very soon you will start ranking for low competition keywords and your visitors will start to grow.
Don't be afraid to make the jump to blogging.