I believe that online teaching and education need to have a louder voice. There is a need for teaching bloggers. That's why I'm making this complete step by step guide on how to start a teaching blog. Get ready to be more important in the world. Our education system has changed a lot over the past years and will keep changing. One of the best ways to share your knowledge with the world will be to start a teaching blog. Blog about everything that you think is worth sharing. You can blog about the use of the technology in teaching, blog about problems you had in classes and how you manage to solve them. You can blog about everything. There are a lot of people that can benefit from your stories, but the most important thing is to make your profession visible to everyone.
It doesn't cost a lot of money to start a teaching blog, and it is much easier than you may think. You will have the freedom to work on your own time and schedule. After you blog for a while, you will be amazed at the opportunities that will come. And it doesn't matter on which end of the world you are, you can always provide value to people that wanna learn.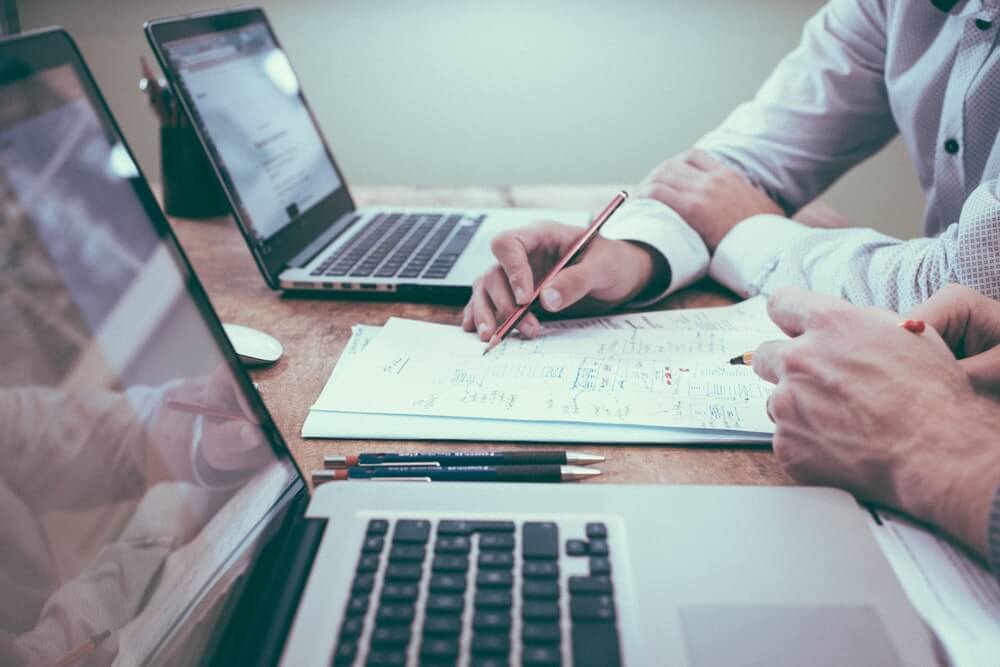 Start a Teaching Blog with Purpose
I believe that you need to have a purpose and passion for teaching other people. Your passion for teaching will keep you going when there are not a lot of visitors at the beginning, and you will push for results more. Blogging is not a quick-rich scheme but can be very lucrative if you do the right steps. You need to be patient as well, we as humans are used for decades to get paid at the end of the week or at the end of the month, blogging will take some time before you start making money. Nothing happens overnight, that's why it is important to keep going and build something that will last for years. And in this guide, I will do my best to help you learn how to start a teacher blog successfully, and your blog may be in the future will look different as soon as you get more experience.
If you agree with me on this, then let's keep going.
1. Teaching Blog Name
Having a domain name that would be easy to remember and catchy can benefit your teaching blog a lot. It will be much easier for your visitors to remember it and come back when something is needed.
You can use your full name to start a teacher blog, or you can add your name and some keyword like a teacher or teach next to it. This way you can build a personal brand online. Having a domain name with .com is crucial, it builds trust with your readers, and in the next paragraph, you will learn how to get the best deal on domain name and hosting.
2. Hosting & Domain
Building trust and relationship with your readers is key, that's why I do not recommend using any free hosting of free platforms. There are a ton of free platforms, examples are blogspot.com or weebly.com. When you start a teaching blog with them, your blog will look something like teachingblog.weebly.com, these blogs will be full of ads and you do not have full control over it. Also, the chances of getting shut down are much higher.
So what is the next step?
Registering a domain name could cost you up to $15 per year, and hosting can cost you up to $10 per month. This is kinda costly for so many people, that's why I have a very special deal for you.
For as low as $2.95 per month, you can start a teacher blog by getting a FREE domain name, free SSL certificate that will allow safe browsing for your visitors, security features with 24/7 customer support, and of course 60% OFF on hosting. This is a deal that you do not want to miss.

I've been a customer on BlueHost for many years, they have very well educated chat agents that are available 24/7. You get a super-fast loading website on your teaching blog with under 1 second. A perfect deal to start a teaching blog.
After you open the homepage of BlueHost, click on the Get Started button and you will see the following screen: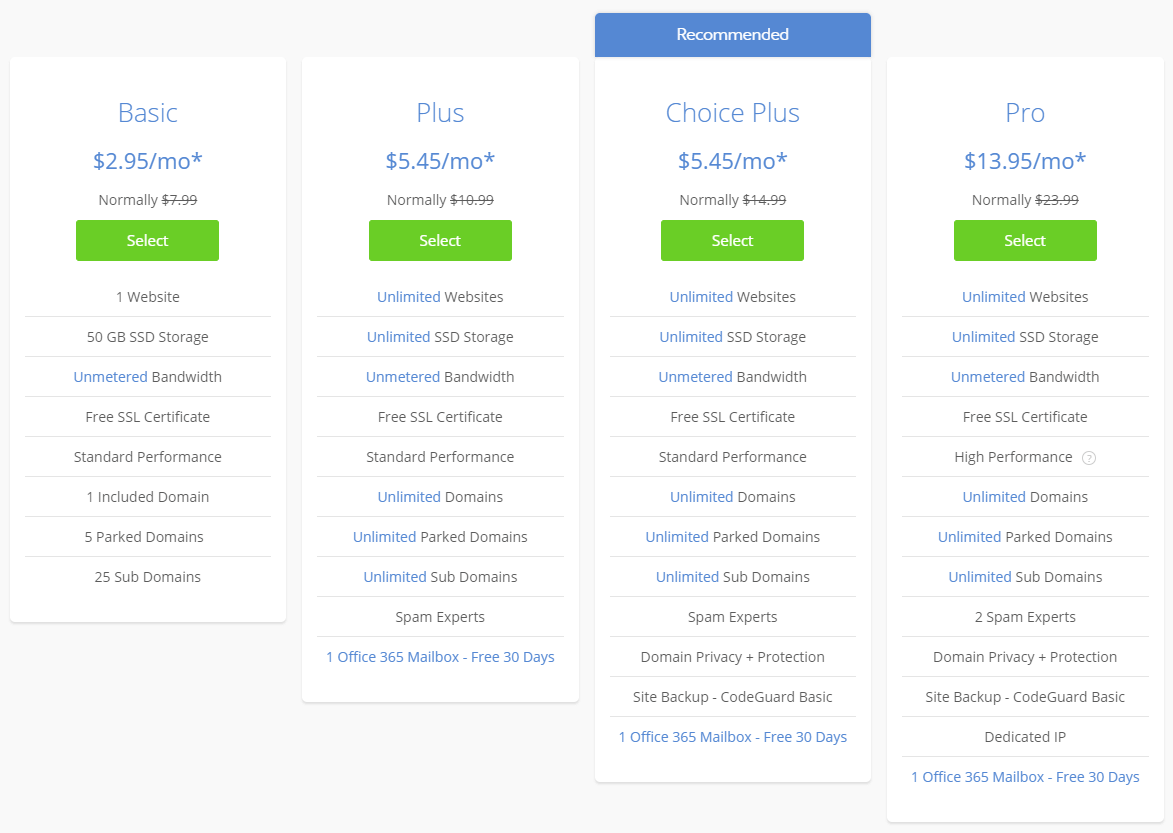 I recommend selecting the Basic plan because you are just starting and you are getting a perfect deal of 50 GB of SSD storage with unmetered bandwidth. Once your blog gets popular, you can always upgrade it.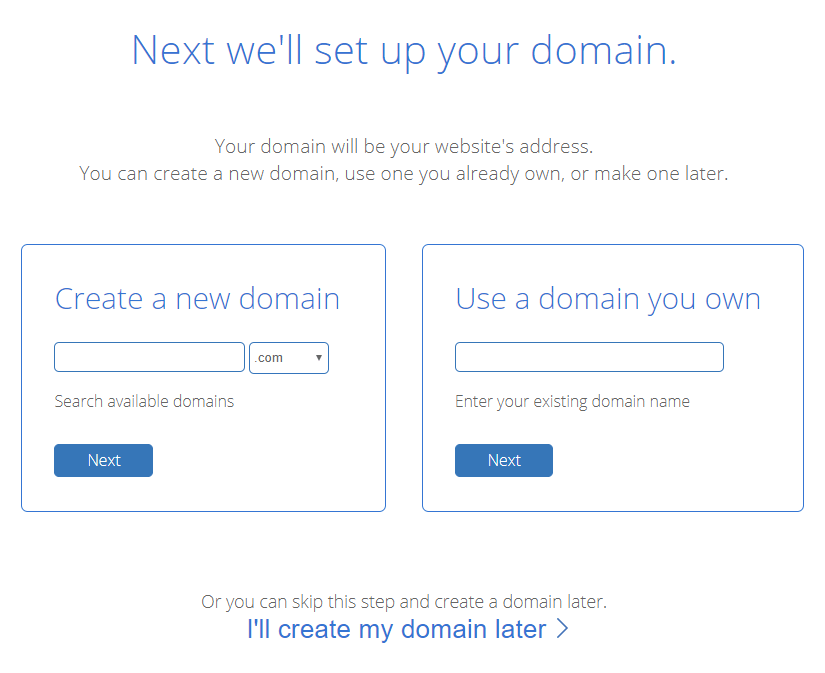 Now the next step is creating a new domain, type the name that you will name your teaching blog and click next.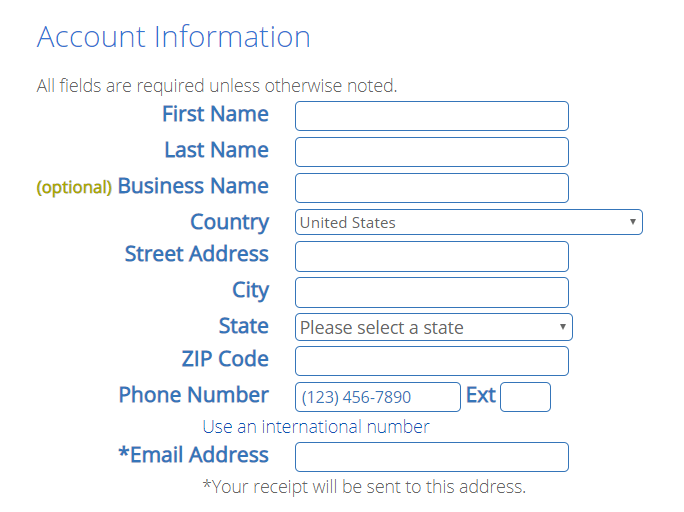 After filling the personal information, if you have enough budget I recommend getting the Domain Privacy + Protection, this way your information will not be public and you will not get any annoying calls from people that wanna help you with your website, and BlueHost information will be public. If you don't have enough budget, you can always upgrade it later. Then you make the payment, so let's go to the next step.
3. Install WordPress
One of the reasons why I recommend BlueHost is because they are officially recommended by the script we gonna use, WordPress.org. Usually, WordPress is installed automatically for your website, but if not, BlueHost offers one-click installers and you install it under 1 minute. If you are stuck somehow, just contact the BlueHost live chat support to assist you further.
Once you have everything installed, you may wonder how to log in.
It is pretty easy, go to yourblog.com/wp-admin and this screen will show up: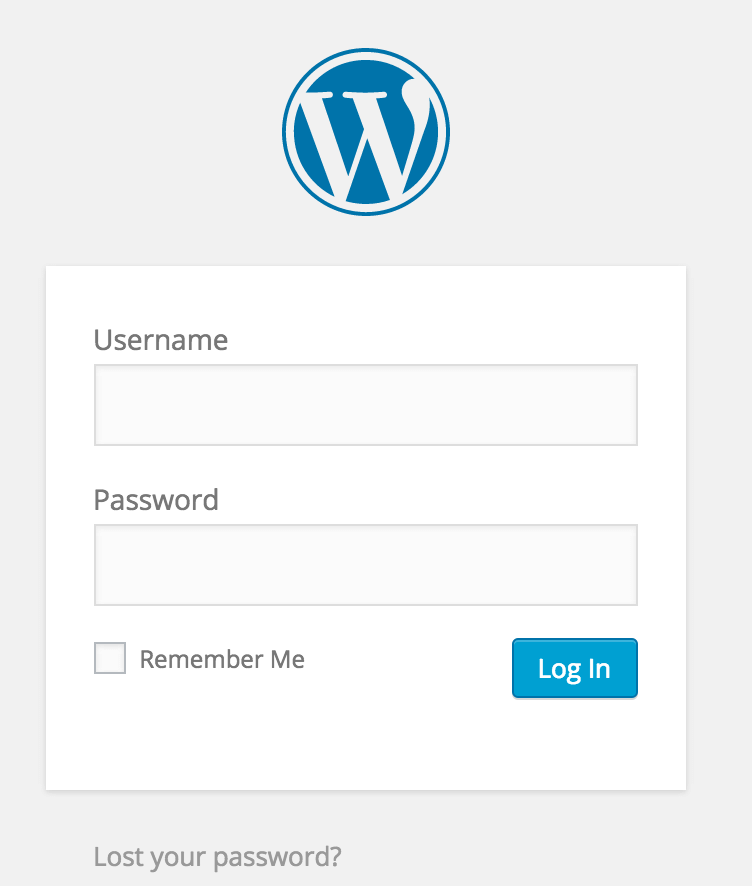 You type the username and password, click log in and now you are inside the Dashboard of your blog.
The first thing I highly recommend is changing the Permalinks, you can do that by going to Settings -> Permalinks.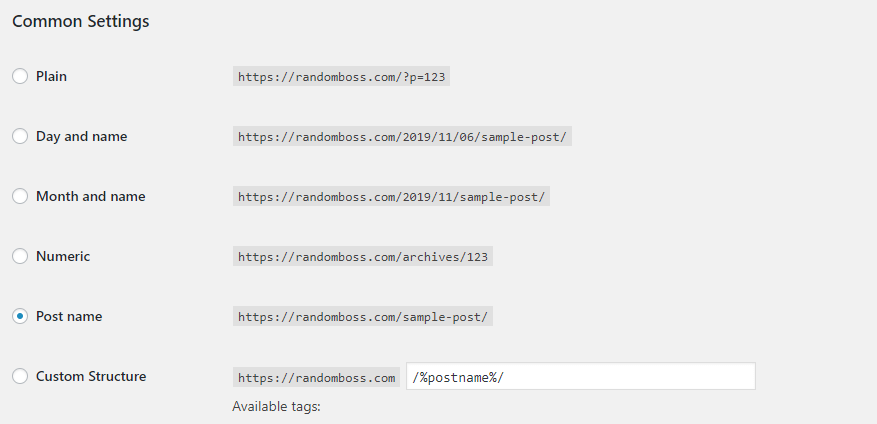 You need to select Post name and then save the changes. I recommend doing this because your blog posts will look something like yourblog.com/teacher-guide, and not like yourblog.com/teacher-guide.
4. Installing Plugins
You need to install a few plugins that will help your website performing much better for the search engines and for your visitors as well. On the left side, you will see Plugins, point at them and click Add New. This is where you find and install plugins.
Plugins that I recommend for your blog:
Yoast SEO: The most amazing plugin when it comes to On-Page SEO, you can change titles and descriptions on your posts, you can create a sitemap.xml and so Google can crawl your posts faster.
WordFence: I recommend this plugin to protect your blog from any malware.
Social Pug: Allowing your visitors to share your educational posts.
W3 Total Cache: Greate plugin to offload some of the work hosting servers do, this way makes your website loading faster.
Classic Editor: If you do not like the new WordPress style for writing, you can switch back to the classic one by installing the Classic Editor plugin.
Contact Form 7: Allowing your visitors and readers to contact you for any help or collaboration.
All of the recommended plugins are free, and some of them have premium versions, and once your teacher blog gets profitable, you can always upgrade them to unlock the premium features.
5. Install a WordPress Theme
Installing a theme will make your teaching blog looking good so your visitors can navigate easier.
Free Themes: Head over to Appearance -> Themes -> Add New. You can select popular themes and search for the theme that you will like. These themes work good, and most of them have PRO versions so you can always unlock it once your blog gets profitable.
Premium Themes: The premium themes will make your blog looking unique and they are always up-to-date with the latest updates. The developers of these themes always take good care of them. If you want to get a premium theme, depending on its features, you can spend around $25-250. I recommend the StudioPress themes, they will give you the zip file, so you can go to yourblog.com/wp-admin/themes.php, click add new and then upload them.
6. Getting a logo
Depending on your designing skills, you can make a good logo for your blog in two ways, creating it yourself or outsourcing it.
Canva: I've been using Canva for years now, they have a lot of options to create a perfect logo for your blog, you can also create a lot of other images like facebook covers, blog post images, youtube channel art, youtube thumbnail.
Fiverr: I highly recommend going to Fiverr to get a proper logo for your teaching blog. You can get a high-quality logo for around $5-25. Make sure before ordering that the designer has revisions, so he can always go back and change it.
7. Adding pages
You can add a few pages so your visitors can know more about yourself and what made you start a teacher blog.
Pages I recommend adding:
My Story or About me page: You can explain here to your visitors what made you start your teaching journey, you can tell who you are and what you do on a daily bases. People love good stories, that's why we have so many shows on Netflix.
Contact page: This is a page where you allow your visitors to contact you for any collaboration or any help. Visitors can always reach you out if you helped with something.
Copyright page: This is optional, you can explain here if you want your content to be fully yours and no one can copy it.
8. How to Start an Educational Blog with Quality
I highly recommend providing as much value in your posts as you can. People will share them more and Google will notice that. Soon enough you will see your website ranking higher for the search engines.
You will be a great industry because there are not many teachers online, so starting a teaching blog can definitely get you ranking higher for low-competition keywords on Google.
The most important thing is taking action and moving forward.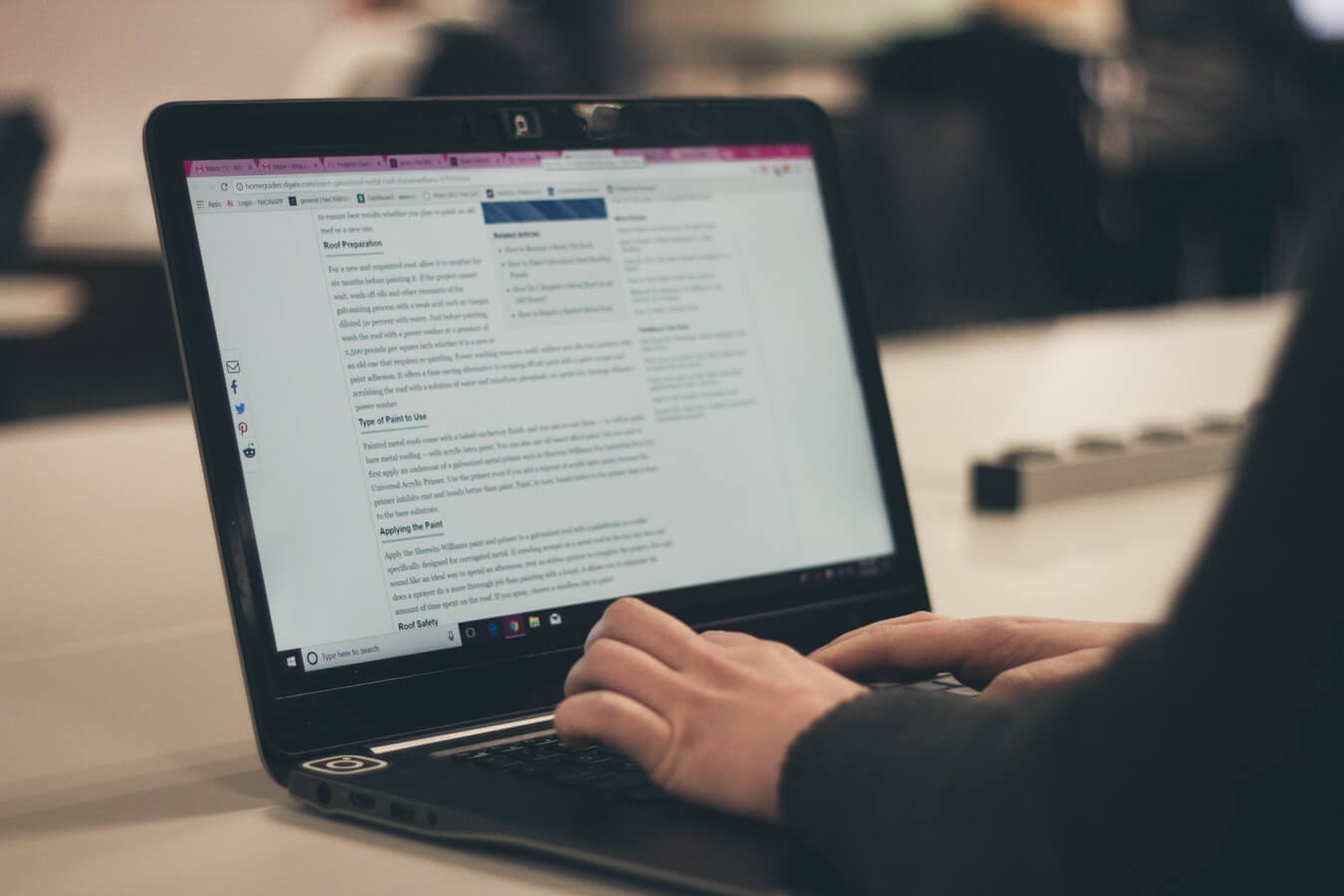 9. How to Start a Teaching Blog with Social Media
You can always get free traffic from social media, and involving social media can be highly beneficial for your blog.
YouTube: You can always make educational videos on youtube and get traffic from YouTube on a daily bases. You don't even need to show your face, just speaking in front of a mic and using some random images or free stock videos. Getting your video go viral is much easier and YouTube ranking is much easier than Google ranking. If you provide good content and eventually you can start earning money from the YouTube ads.
Instagram: You can always provide images and videos that people might need in any teaching niche you are in. You can bring traffic from here by putting the link in bio or by using the swipe up story option. You can even use a scheduling app for Instagram.
Pinterest: This can be a very good method for getting free traffic because the posts on Pinterest go viral much easier than any other platform.
10. How to start a Teaching Blog and Make Money
When you start a teaching blog, you have a lot of options to make it profitable. Blogging can be very lucrative because people wanna learn stuff and do better with their lives.
Affiliate Marketing:
This is one of the easiest ways to make money from your blog. You recommend digital products to your visitors and they only need to purchase using your link. You do not need to take care of any customer support or the product itself. Go to ClickBank and see the available offers they have in the education blog niche. I just signed in and saw some products that you can get a commission up to $100.
Google Adsense:
You can sign-up for Google Adsense account, and after you are approved you can put banners in the first paragraph on your post. Installing the Quick Adsense plugin will help you manage the banners easily. After your blog gets more popular, I highly recommend switching to Ezoic or Mediavine, you can earn 10x on what you did with Google Adsense.
Amazon Associates:
You can always recommend books or products from Amazon. The first thing you need to do is sign-up for Amazon Associates account, you can earn 3-10% usually.
E-Books or Courses:
This can be very profitable for you in the future if you know how to create an e-book or a course. Your loyal readers will want to learn for you and I've seen courses from people that are selling up to $2000. If you have loyal readers you can always charge for something that you think is well worth it.
Personal Classes:
You can always do one on one sessions with your clients if they need any help with you. You can charge $25-100 per hour depending on your expertise. As you can see there are a lot of ways to get your blog profitable. The only thing is to start an education blog and doing the work from the beginning.
Start a Teacher Blog – Conclusion
Hopefully, this step by step guide on how to start a teacher blog helped you to start your blog. You have amazing ways to make money from your teaching blog. You can always bring free traffic from social media as well.
I believe that there are not many bloggers online that teach people. That's why it is important to start and have a strong mentality that you will succeed.
When you start your own blog you will have your own and unique story. This is one of the reasons why you will stand out from the crowd.
You can always work on your own time and your own schedule.
Don't be afraid to make the jump and helping other people.