SiteGround vs InMotion Hosting, detailed and honest review from a blogger that worked with both of them.
SiteGround was founded on March 22, 2004. InMotion Hosting was founded in 2001.
This will be our real and genuine experience of both hosting companies.
We've been in online space for more than 10 years, so I will give you the best info that you need before you choose one.
Let's first talk about pricing, then we gonna cover speed performance, customer support and features too.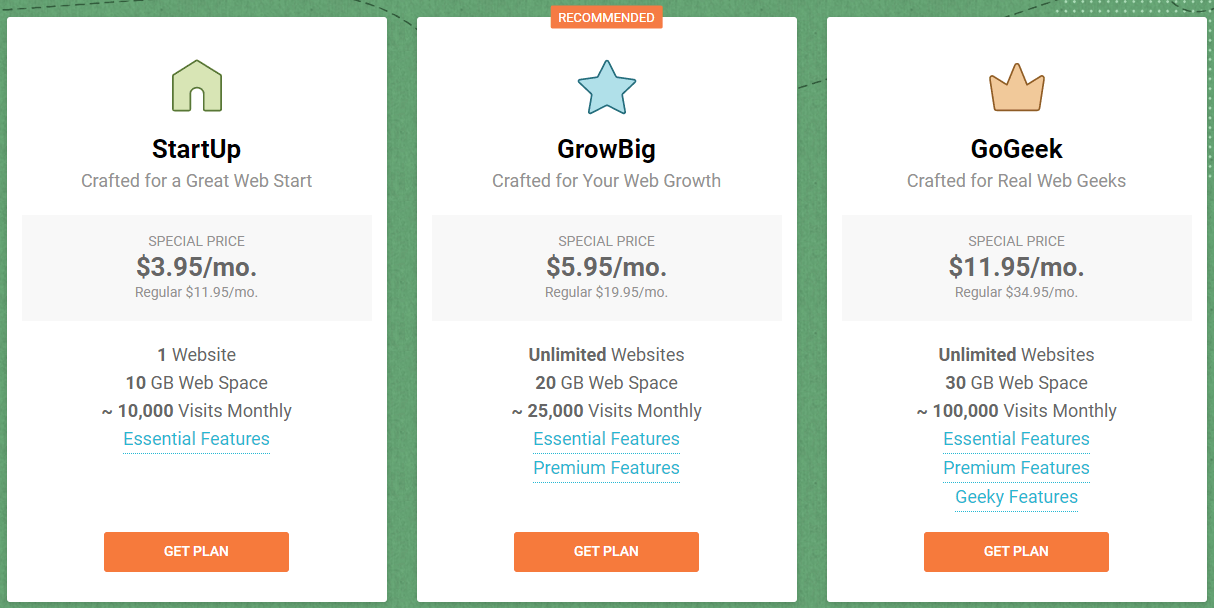 SiteGround offers 3 hosting plans:
StartUp: Perfect for beginners, one website to host, 10 GB of web space up to 10,000 monthly visits. Priced at $3.95/month.
GrowBig: You will get to host unlimited websites, 20 GB of web space with up to 25,000 monthly visits. Priced at $5.95/month.
GoGeek: You can host unlimited websites, 30 GB of web space with up to 100,000 monthly visits. Priced at $11.94/month.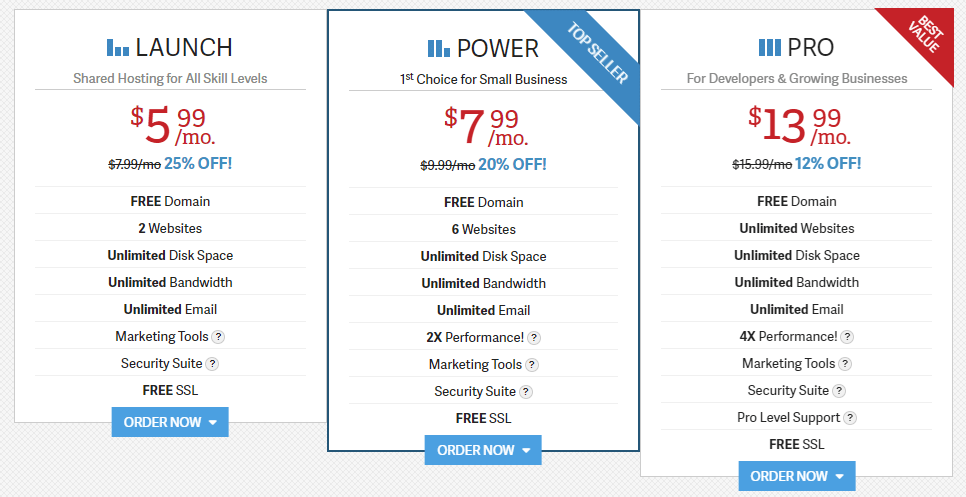 InMotionHosting offers 3 hosting plans too:
Launch – You get FREE Domain, 2 websites to host with unlimited disk space and bandwidth and free SSL Priced at $5.99$.
Power – You get FREE Domain, up to 6 websites to host, with unlimited disk space and bandwidth, 2x performance and free SSL. Priced at $7.99.
Pro – You get FREE Domain, unlimited websites to host, with unlimited disk space and bandwidth, 4x performance, Pro Level Support with free SSL. Priced at $13.99.

In the pricing aspect, SiteGround is much cheaper and gives you a better deal, but for $5.99/mo InMotion is able to host you 2 websites.
Also, SiteGround offers 10 GB webspace, while InMotion offers unlimited space. The difference is $2.04 between both the cheapest shared web hosting plans on a long term plan.
Click here for the best deal with SiteGround.
Click here for the best deal with InMotion Hosting.
SiteGround vs InMotion Hosting Performance
This is crucial if you are a beginner. You bought a web hosting somewhere, done all the hard work, installed WordPress, wrote the content, started having visitors and then your websites take 3 seconds to load.
According to a lot of studies done over the years, if your website takes longer than 3 seconds, visitors leave.
Having a fast and reliable hosting these days is crucial if you want to have successful websites online.
If your website is fast, visitors will always be happy to return.
Luckily, both SiteGround and InMotion Hosting offer free SSD drives for all plans, which is important to improve your performance.
SiteGround offers 5 data centers around the world, one is in the United States, three are in Europe and Asia. You can select whatever is closest to you.
InMotion, on the other hand, tends to keep these things private, we are only aware of the LA data center.
SSD drives can be 10x faster than HDD drives.
Both SiteGround and InMotion were tested and both of them are under 700ms. Which is faster than 94% of the rest.
Features
Both web hosting services have cPanel, backup that can restore your website if any issues come up, full email features and much more.
SiteGround has WordPress auto-updates. They always will keep your website updated to the latest WordPress, so you can avoid any malware infecting your websites.
SiteGround also has the latest technologies with Security to make sure your website is malware-free. They implement free SSL with Let's Encrypt, which means making sure every website is 100% secure to use.
InMotion has really fast servers, and they also have MaxSpeedZone.
InMotion Hosting also has $250 in free advertising credit and free domain. Recently, InMotion Hosting implemented Let's Encrypt too.
As you can see, both companies get on the latest updates and always make sure their clients get the best out of their hosting service.
InMotion Hosting LA data center is green, which means they take advantage of natural cooling. Doing this, they cut their cooling costs by 70%, and by doing this, they reduce carbon footprint by 2,000 tons yearly.
InMotion has excellent e-commerce features. If you wanna start an online store, they have all the important features like dedicated IP address, up to 200gb of disk space, SSL certificate, free backup.

Migrations
Both SiteGround and InMotion offer free migration services.
SiteGround offers for GrowBig or higher plan, while InMotion does it every hosting plan.
Uptime
InMotion Hosting showed 100% uptime for the 30-day monitor period, I was really surprised by this.
On the other hand, SiteGround had 99.97% uptime, which is good too.
Obviously the winner is InMotionHosting in the uptime aspect.
Customer Support
This is key if you are beginner, you need to pay attention to which hosting provider you go. There are thousands of hosting services available, but if you are just starting, you need to have a 24/7 customer support.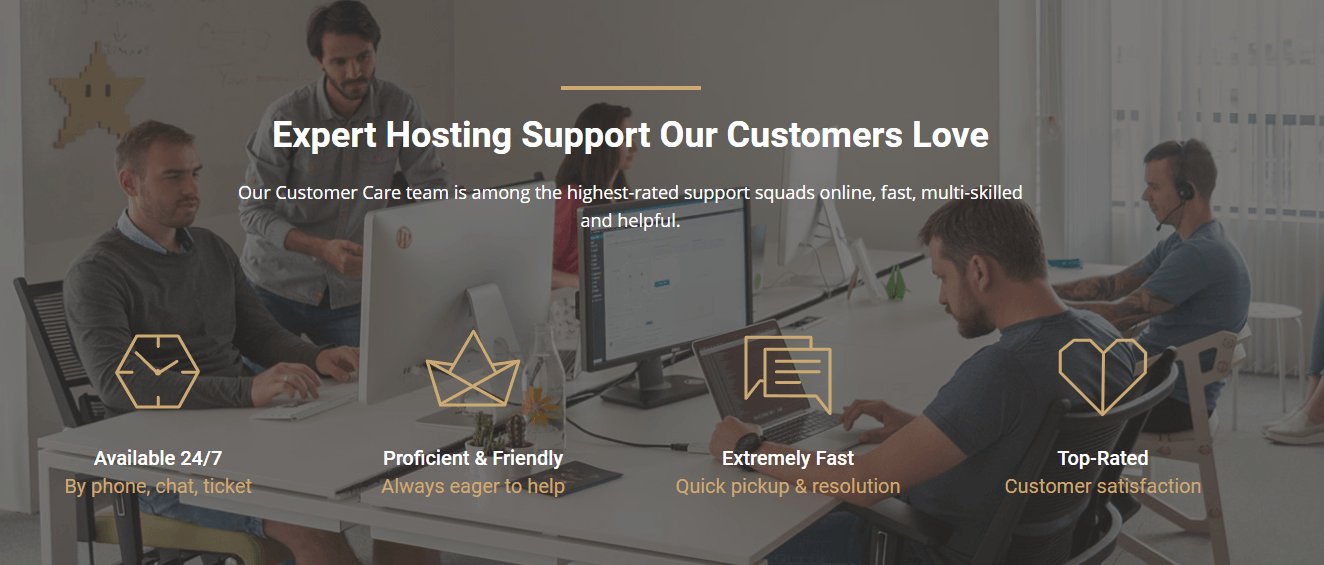 SiteGround has excellent customer support and this was tested several times. Their agents are phenomenal and very well trained.
InMotion Hosting has also phenomenal customer support and they are very friendly.
Both web hosts have strong reviews that are in favor of them. To keep a high level like this is very good.
Money-Back Guarantee
Both SiteGround and InMotion Hosting offer a money-back guarantee.
SiteGround offers 30 days refund policy, while InMotion offers 90 days refund policy.
This means you have a longer time to try InMotion Hosting, and if you are not happy with their services, you have a longer time to get a refund.
Conclusion
If I had to choose one hosting for my website and I'm beginner, I would go with SiteGround because of pricing and site speed.
If I already have multiple websites and I need 4x Performance, I would go with InMotion Hosting.
We won't stop you going with either of them, both deserve the success they had.
Both are doing really well for their clients, with tons of positive clients to back it up.
Click here for the best deal with SiteGround.
Click here for the best deal with InMotion Hosting.