Back in the early days of my Internet marketing journey, I used to make a lot of money for a young kid that just started learning how to make money online and how to get better selling online. I have a few tricks and tips on how you can get better if you are just starting your online journey.
Today may be one of the top 5 CPA networks that are available on the market is CPAGrip, they offer various PPD and CPA offers that a lot of marketers adore and wanna use. They have an amazing platform that I've been using it since 2013. You can basically advertise their offers and start making money. Click on the button below to visit CPAGrip.

Is CPAGrip trustworthy?
Absolutely, you can verify by just check the below photo of all the payments I've been paid in the past years. They offer different payments methods and their payments never for once were late! They always send the payments on time sometimes even a few days earlier.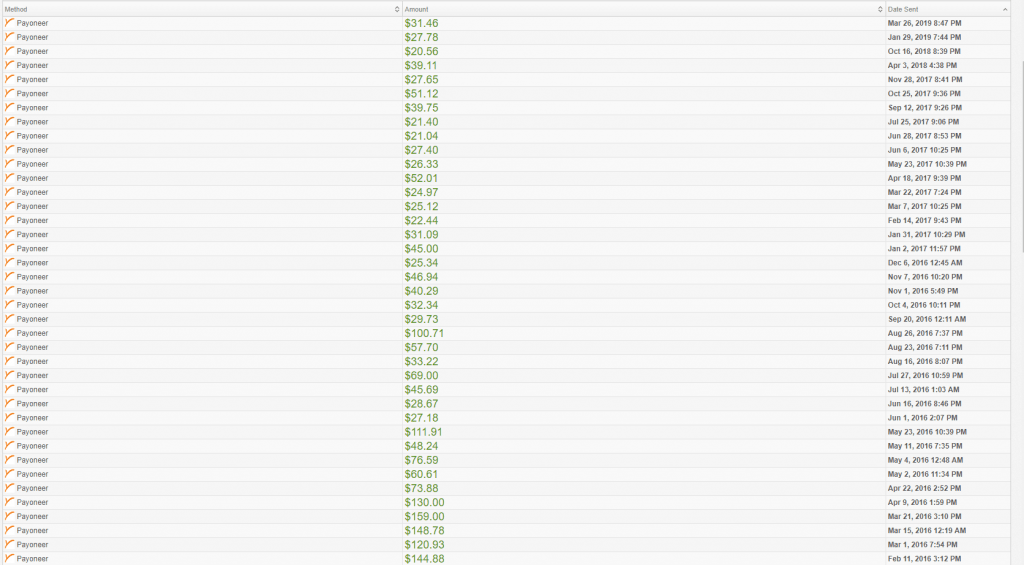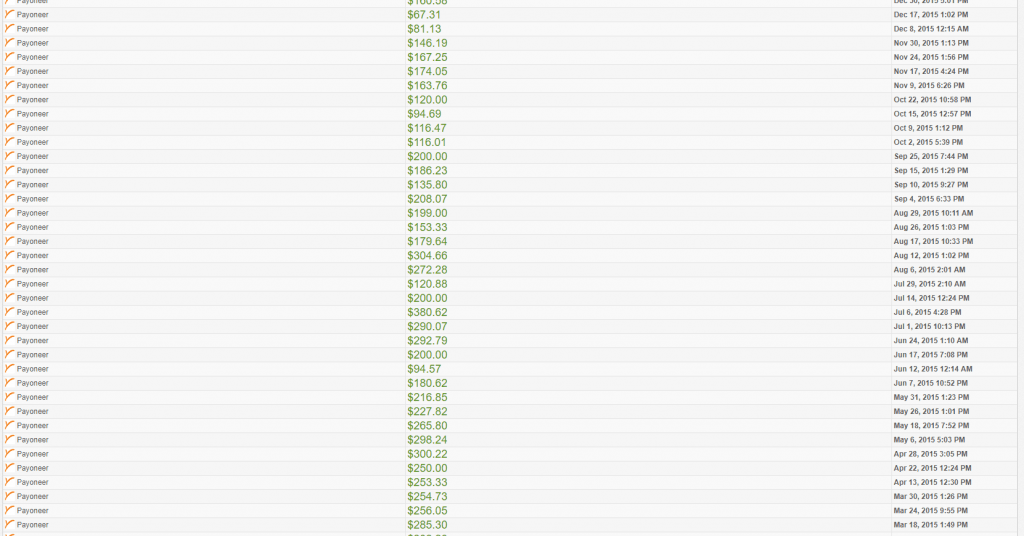 Now you know that you can trust CPAGrip, you can create your account by clicking here.
After making your account with CPAGrip, you can see all the amazing things they offer for their publishers. They live data tracker for downloads works very well, if you get a lead, in 30 seconds it will pop up on your dashboard.
Their amazing looking dashboard, that all the clicks, leads, geo are presented to you in your dash. Before we talk about that, I wanna let you know that they offer two styles of ads, locker ads, and affiliate links. Both work amazingly well.
What methods are available to monetize?
CPAGrip offers 5 different ways to monetize:
Virtual Currency is available for their publishers.

Offer Walls will let you know the latest offers that advertisers provided with payouts for the offer. So a visitor that completes the offer you will get paid.

Video Lockers are the videos that are locked until visitor completes the offer and after he completes it can see the video content.

Content Lockers are similar to the video lockers, the visitor needs to complete the offer and check the content that they wanna see.

URL Lockers were the most profitable for me, allows you to lock a file and tell the visitors if they want it, they need to complete the offer presented to them after a visitor completes, you will get paid and the file gets unlocked.
You can learn here how to start your blog or online website by clicking here.
What payments methods CPAGrip offers?
At the moment, they offer three types of payment methods, PayPal, Payoneer and ACH (USA Banks Only).
You can sign-up for Payoneer here and get 25$ FREE.
You can learn how to start your website from scratch by clicking here.
CPAGrip Support Team
I've been publisher on couple CPA networks sites, and no other website could match the team CPA Grip has. John is the guy that can give you private mirror links that not many people has access too, he can also help you get early payments or you can just PM Angie on skype or in chat and they will help you get your payment few days earlier.
Rules you need to know before signing up with CPAGrip
You should never complete your own offers. You can get caught and get banned. Also, the sites should not be built directly for advertising and it is better for your visitors to have informative content before completing any CPA offers. You can find more about this on their website here.
Should you use CPAGrip for desktop traffic?
Yes, the results you get from their offers for Desktop traffic are insane. They have the best converting offers that are seen currently on the market. All the proofs you saw above were results of desktop traffic, so you can see how good converts.
Should you use CPAGrip for mobile traffic?
This is a two-way street. If your website is 90% mobile traffic you should use OGAds, you can see the review that I've made for them by clicking here. If you are mobile traffic is 10% and you have 90% desktop traffic you can use CPAGrip without any issues.
Conclusion
You should register on CPAGrip and start promoting their offers via SEO, Instagram Marketing and etc. Everything works really well, I'm extremely happy that I've joined CPAGrip all those years ago when I was just a beginner. Their support team is amazing and I believe you will make an amazing decision by signing up with CPAGrip.