"If you want to build a great wall, start by laying down every brick as perfectly as you can" – Soon you will have a great wall!
I love this quote and I actually use the method for almost anything I do in my life. And that's exactly why I made this post as perfectly as I can, without skipping any details.
This is probably the best guide on the internet that teaches you how to create a website or a blog for a profitable audience. It tells you all you need to know and it's saves you all the effort of searching the web for the every small step in your blog journey. In my opinion.
Before building your website I want you to think about the purpose of it. Finding an inspiring and meaningful purpose will keep you going for the long-term and will get you results. After all, what's the point of wasting all that effort if you're not getting awarded.
Few good purposes would be:
1. I want to share my knowledge with people from my niche!
2. I want people to hear my voice and get inspired!
3. I want to show people my vision
Bad purposes are:
1. I want to get famous!
2. I want to make a lot of money and go to strip clubs!
3. I want to have a website, it doesn't matter what is about!
As Albert Einstein use to say "Try to become a man of value not a man with money" So, find a meaningful purpose, that's my first advice.
Ok, it's time to build your website, let's learn all we need to know about building it!
1. Hosting
Getting a hosting for your website is the first step you must take. Avoid the free hosting websites that create subdomains on their domain name.
What is hosting?
Hosting is an actual physical server where your website content is going to be uploaded and thru there accessible to all the world 24/7. You must have a hosting server to host your domain and install a content managing software on it.
What kind of hosting do I need?
What I really recommend is to have an unlimited disk space, an unlimited bandwich and unlimited number of registered domains. Once you have this, you gonna avoid all migrating complications later on.
Search also for a hosting company that offers 24 hours online chat support. I learned that great technical support can be very useful over time.
I personally use HostWinds because is fast, has great technical support and has reasonable pricing especially when you buy a 2 years plan.
If you don't have a hosting plan I recommend choosing one from the banner bellow using my coupon code: "RandomBoss" to get a 50% off.
Once you bought your hosting plan access your Cpanel and install WordPress on it.
2. Domain name
Many people think that a domain name containing a popular phrase is enough to get them website traffic. I'm sorry to disappoint you but that's not the case anymore. The major search engines are very smart when it comes to choosing search results. Most of the domain urls in the search results are not even related at all to the search phrase keyword. I'm not saying that it does nothing because sometimes where theres a low competition on that keyword it could actually be of huge help. I wrote a great post about that regarding domain name importance that it's worth reading.
Google decides if your site should be shown in the fist few pages when a keyword is typed by asking few questions. Actually more than 100 of them! I listed only few bellow to help you better understand how ranking works.
1. Does the keyword appears in your content?
2. Does the keyword appears in your page url?
3. Does the keyword appears in your post tittle.
4. Does the keyword appears in the meta description?
5. How often appears?
6. Does the post contains synonyms of that keyword?
7. Does the keyword appears the site header tittle and tagline?
8. What is the page rank of the site contains that keyword?
9. How many people linked to that website with the keyword as an anchor text?
10. Are those link coming from a trusted website with high page rank?
And so on…
The point that I'm trying to make is that you shouldn't set your mind to think that a domain name with a popular phrase will get you a lot of website traffic. What you have to keep in mind is to have a short and easy to read domain name relative to your niche. This will help you gain trust from the visitors. I recommend using Namecheap, they are the best in the market.
Another tip is to stick only with .com or .net if you are targeting a worldwide audience.
If you want to make it easier to yourself purchase the domain name at once with your hosting plan. This way you're going to have your domain name automatically set up on your hosting Cpanel.
3. Content managing software (WordPress)
A content managing software is a software that once you install it on your hosting provides you a login link to your domain from where you can access all your data, manage your posts, design, widgets, photos and everything else you want on your site on a user-friendly interface. The usual login link looks like this
http://www.exemple.com/wp-login/
These days you can choose between many different softwares for managing your website content but what I and google will recommend is to use WordPress.
WordPress make you site SEO optimized and accessible to the google crawl robots more than every other softwares out there. It's also has an "easy to use" interface for professional usage.
Check the WordPress website if you want to check which famous sites use WordPress as their managing platform.
4. The WordPress Checklist
Once you installed WordPress on your hosting and you've been provided with a login link you want to do the next steps.
1. Insert your site tittle and tagline
2. Set the permalinks to show the post name in the links
3. Add the "www" on your domain from the general settings
4. Install the "WP No Category Base" plugin
5 Install the SEO by Yoast plugin
6. Install the "super cache" plugin
7. Authorize the "WordPress jetpack" plugin
8. Add your Google+ ID link to your user profile in the menu
9. Remove the "powered by WordPress" link from the footer
10. Create a custom menu and categories
11. Remove all the sidebar widgets
12. Add your logo in the header
13. Add a favicon from the theme options
14. Create an "about me" page
15. Install a contact form plugin
16. Install the "Shareaholic" plugin
5. Accessibility and Analysis
1. Submit your website URL to google, Bing and yahoo.
2. Sign up for google webmaster tools and verify your domain. This will give you access to great analysis tools and notice you about eventual crawling errors. From google webmaster tools you can submit sitemaps, check your keyword rankings, links pointing to your site and many other things.
3. One of the mistakes that a lot of beginners make is to fill their site with flash pages or video content. This make their pages not crawlable by google and they end up never showing in the google search results. Webmaster tools shows you if you're making that mistake or not.
4. Sign up for google analytics and add your site to track traffic stats and search traffic information.
6. Design
If you don't feel like spending money on a custom-made design you can use a free one untill you attract a high number of visitors. A good thing to know is that google gives more value to original designs that to regular WordPress templates. A custom design will also help your rankings in google.
So my advice is to hire a designer from Odesk or 99Designs that will fulfill your particular needs.
I listed bellow some tips on how to improve your website design.
1. Make it simple and organized
2. Use a maximum of 2 colors
3. Make it easy for navigation
4. Put a subscribe form
5. Don't put ads
7. Build a social media presence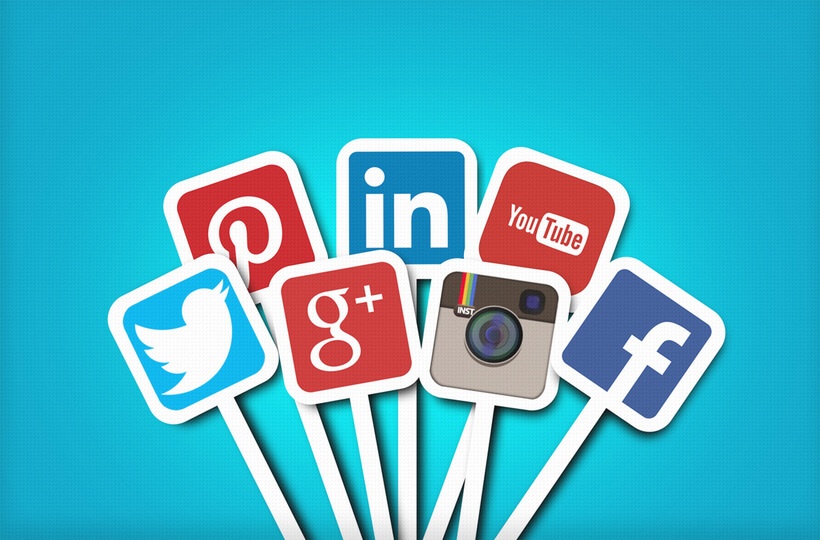 Before you start advertising your site to people you will gain more brand credibility if you build a social media presence.
Another benefit from social media accounts is that you can get links pointing to your site and help your page ranking go up. The new algorithm update from google helps the ranking of your site if you have a link on your Google + with verified authorship. This is also another way to get some extra visitors from people making niche searches on Facebook and Twitter.
This is the list of accounts that I recommend making:
Google +
YouTube
Twitter
Facebook Fan Page
Linkedin
Deviant Art
Gravatar
Delicious
Digg
Stumble Upon
8. Content
Some people want to start a blog by having their first 1 post already made but I would recommend having few long posts of original killer content. The quality of your content is after all the main reason why people decide if they will visit you again.
This is how you gonna get visitors, the essence of your website is the content, without it anything is insignificant.
Quality over beats quantity. Look at every new post as a new book project and try to give people real valuable information based on good updated research. If you're giving something in your content that other blogs don't people will share your content and link to you. This is the way to get traffic that will stick with you for a long time and build an audience that will love you. If you have great content people will share it, talk to their friends about it and recommend your site to other people.
Have the next things in mind when preparing your content:
1. Make it original, never copy from other blogs. Google can actually remove you from the search index if you do that.
2. Make it long and interesting
3. Make great post titles
4. Add pictures to your posts with alt attributes containing your post tittle or targeted keyword phrase.
5. Optimize for SEO by having your keyword in the link, post tittle, content and meta description. Make sure you also use synonyms of your main targeting keyword.
6. Put your voice in the content. Mention some of your experiences in the subject. This will help you connect with your audience and inspire them to write you a comment.
9. Link Building
An important thing to keep in mind is that your page rank depends on the numbers of links coming to your site. Higher the number of links and referring domains higher your page rank.
Links coming from pages with low page rank or malware infected sites could actually hurt your page rank. So be sure that your links are coming from pages that have a high PR. This method will improve your rankings in google allot and bring you allot of visitors from search engines.
A good backlink is a one with an anchor text containing your main website keyword or tagline. It should be a link coming from a site that is from related content to yours. This kind of links are of bigger value to google.
These are the tips on how to get good backlinks.
1. Leave comments on other sites from your niche by leaving your full name and website url in the comment form.
2. Guess post to other popular blogs and ask the author to leave a dofallow link to your website in the author description.
3. Submit your site to stumble upon and Digg
4. Buy a domain name with high PR, flip the content by making it relative to yours and link from there.
5. Make YouTube videos of related content and put a link in the description.
10. Make friends with other websites authors
It's about who you know these days that makes you succeed. Having good relationship with people from relative websites could help you advertise allot. If they like what you do they will help you get visitors by mentioning you on their blogs.
Once you targeted who you want to make friendship with these are the few methods that will help you in the process.
1. Write them an email with compliments
2. Contribute for them by giving them free resources
3. Help them gain traffic (link to them)
4. Visit blogging conferences and invite people to grab a lunch with you.
Ok, now you're ready to begin your journey! Stay motivated and never give up! If you put a lot of good work you will see results and a lot of benefits.
Good Luck