This is a complete guide on how to start a photography blog and be successful at it. It is really important to create a photography blog and have full control over it. You can put your name out there through a blog, blogging is good to help potential clients see your work, see more about yourself and your life. With currently over 32% of websites online using WordPress, I highly recommend using WordPress because of the benefits you have when you first start a blog, they are very flexible, you can start a blog or portfolio, sales galleries or other features.
When you first start a photography blog, you can work on your own pace and schedule, you can have more control over your life as well. Plus, you gonna improve your skills as well.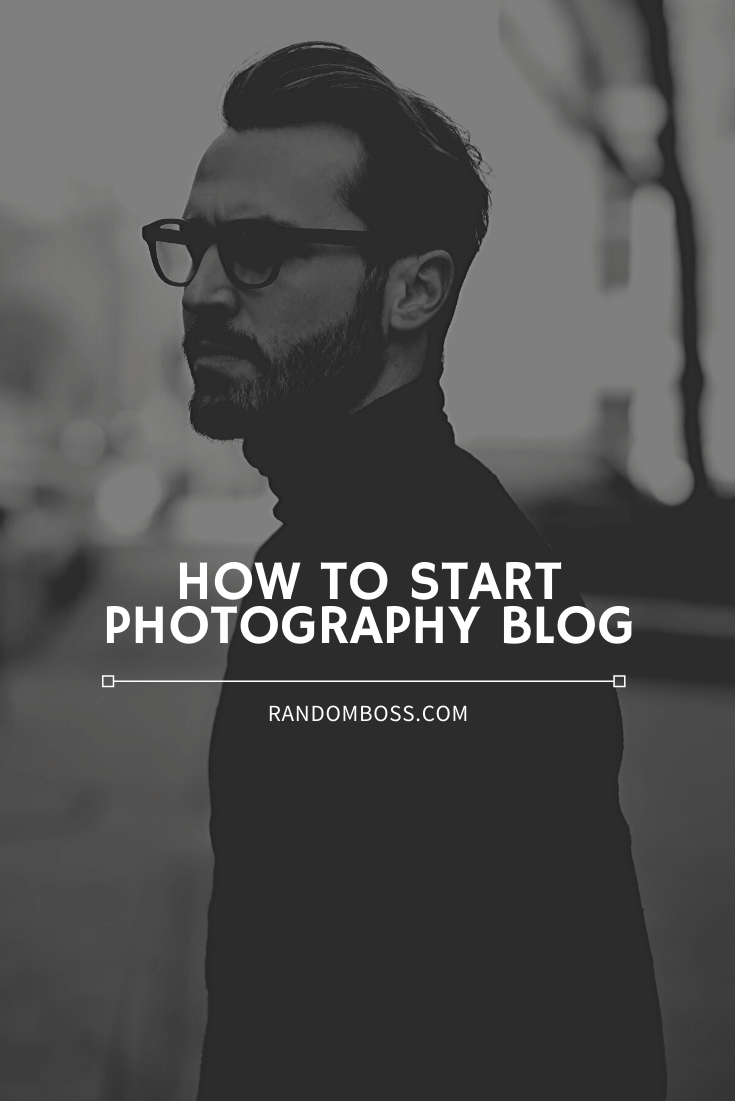 Firstly, starting a photography blog is much easier than most people think. You don't need to have coding skills, it is just a small investment upfront to start something that can be very rewarding to you. Maybe you wanna start as a hobby, but later on, you will be amazed of the opportune that may occur. You can use your blog to publish your images, discuss more your gear, techniques and all of your upcoming projects.
Starting a Photography Blog with Purpose
It is really important to have a purpose when you are first starting a blog. When you have passion for something you can keep going long term to get results. It is important to know that your blog may look different than you first started, that's why it is important to be flexible.
Being patient is also really important because nothing happens overnight. As the saying goes, Rome wasn't built in a day. When there are not many visitors when you first start, this is when your passion kicks-in to help you through tough times. And once your blog gets a bit authority, you will rank much easier on google for low competition keywords. If you are 100% sure you want to create a photography blog, let's move forward.
1. How to Start a Photography Blog with Good Name
The word Photography can mean a lot of things, depending on which audiences you gonna target. You can go general as well, but maybe you wanna start a food photography blog or maybe a wedding photography blog, that's why it is important to name your blog correctly.
You can use your company or your name then add a keyword next to it. It is important to be easy to remember and to be catchy as well.
I also recommend going with .com domain name, this way you build trust with your visitors, and in my next paragraph will show you how to get the best deal possible.
2. Domain & Hosting
Building trust and a good relationship with your visitors is key, that's why I advise my readers to not use any free platforms or hostings. There are free platforms like blogspot.com or weebly.com, and your website will look something like photographyblog.weebly.com. You will have limited features, and all over your blog will be ads. Your blog can easily get shut down and you don't get good customer support.
So what should you do?
Registering a domain name could cost you around $15 per year, and hosting can cost you up to $10 per month. This can be expensive for a beginner, that's why I have a very special deal for you.
For as low as $2.95 a month, you can get a FREE domain name, FREE SSL certificate to protect your visitors' data (Google loves this), amazing security features with 24/7 customer support, and of course 60% OFF on hosting. This is a deal that you don't want to miss.

I've been a customer on BlueHost for many years, I'm really happy with the quality they have as a team, the customer support is unbelievable, insane fast web servers that will load your website under 1 second. This is a perfect deal to start a photography blog.
After you open the homepage of BlueHost, click on Get Started button and you will see the following available plans: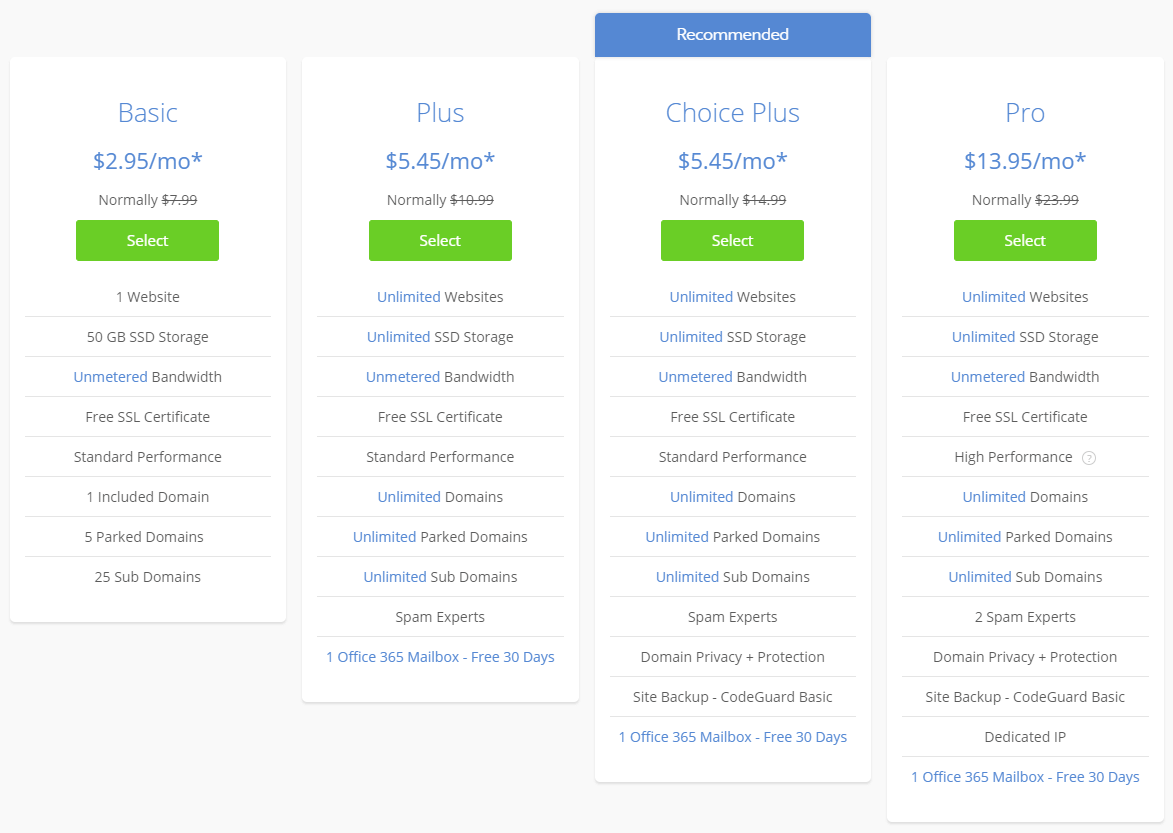 I highly recommend getting the Basic plan when you first start your photography blog, it is a perfect deal of 50 GB SSD storage and unlimited bandwidth with it. Once your blog gets more popular, you can always upgrade. Getting the 36-month price is good to lock down the lowest possible price for hosting, that's why I'm using for most of my websites. You don't need to worry about hosting bill in 3 years. But if you are on a tight budget, you can go with 12 months as well. Plus, you get a 30-day money-back guarantee if you are not satisfied with the service.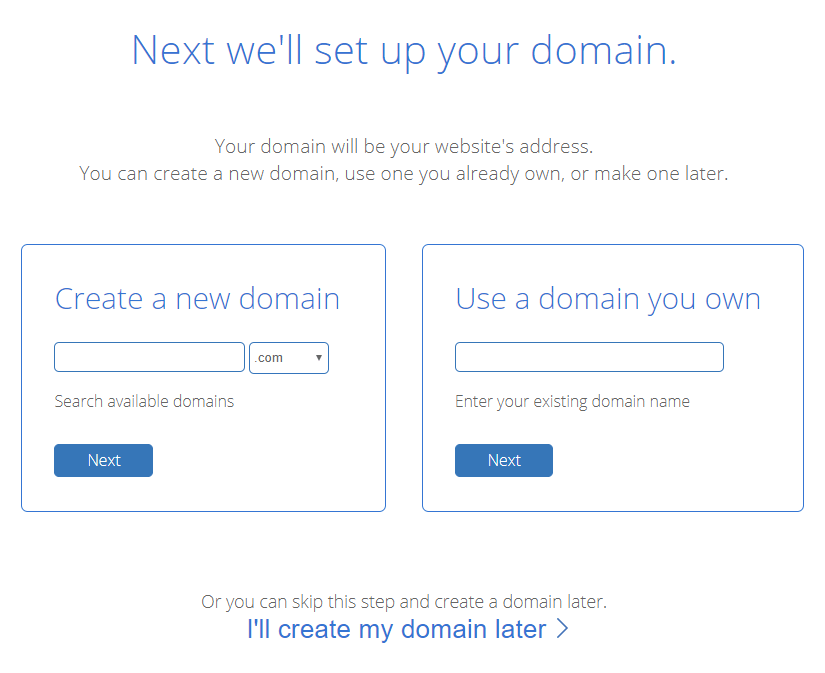 The next step is creating a new domain, you can type the name of that will be your blog and click next if it is available.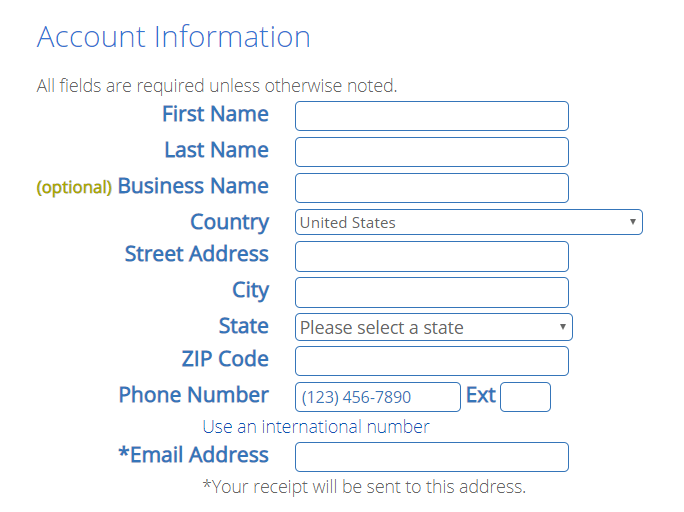 You need to fill your personal data next, after that, if you have enough budget I recommend getting Domain Privacy + Protection. This way BlueHost information will be public and not yours, so you will not get any annoying calls from anyone. You can always upgrade later if you don't have enough budget, so no worries.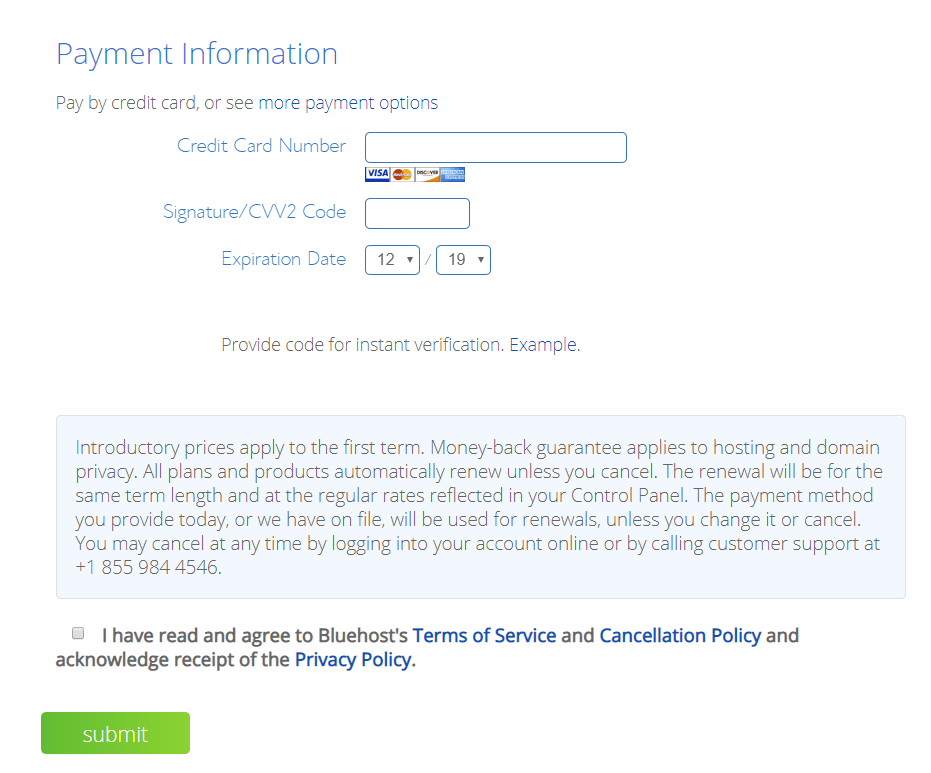 Click on the box that you agree with Bluehost's terms of services and then hit the green Submit button.
Congrats. you completed a major step on how to start a photography blog successfully!
Click here to start with BlueHost if you haven't already.
The next step is installing WordPress, so let's continue moving forward.
3. Install WordPress
Once you purchased your domain and hosting, you have full control over your blog. BlueHost is optimized very well for WordPress, and WordPress themself recommends BlueHost as one of the best hostings online. Usually, WordPress is automatically installed once you log on to the BlueHost dashboard (asks you to install a theme and a few more steps), but if you have any issues with it you can contact the 24/7 customer support to assist you further. You will have WordPress installed under 1 minute.
Now after getting that out of the way, you may ask yourself how to log in.
Pretty easy, just go to yourblog.com/wp-admin, the following screen will show up: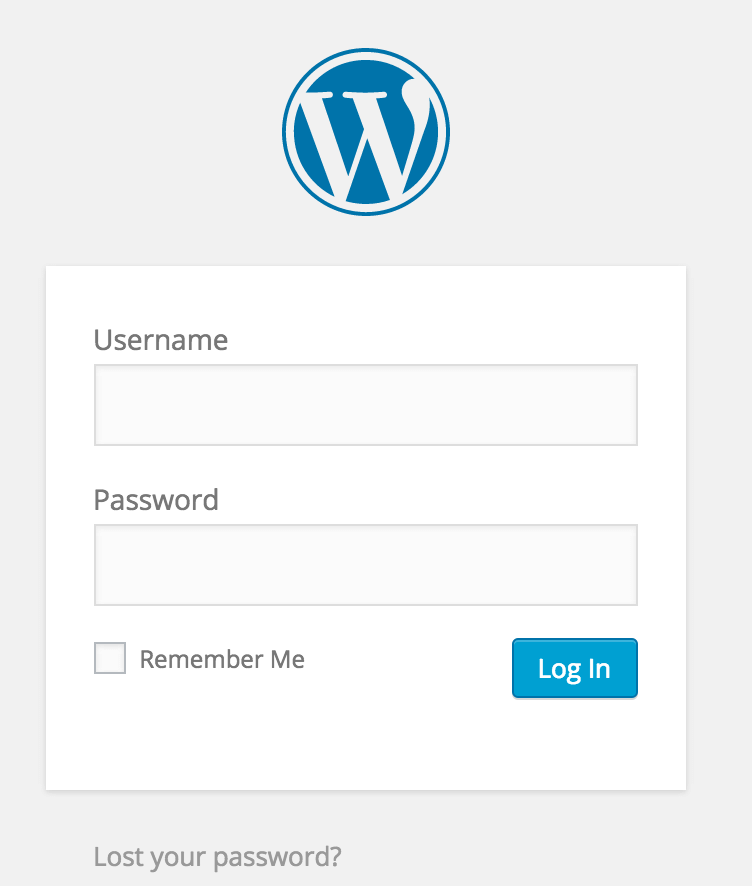 You need to type your username and password, then once you Log in, you are inside your dashboard.
The first thing I recommend changing is the Permalinks. Just head over to Settings -> Permalinks.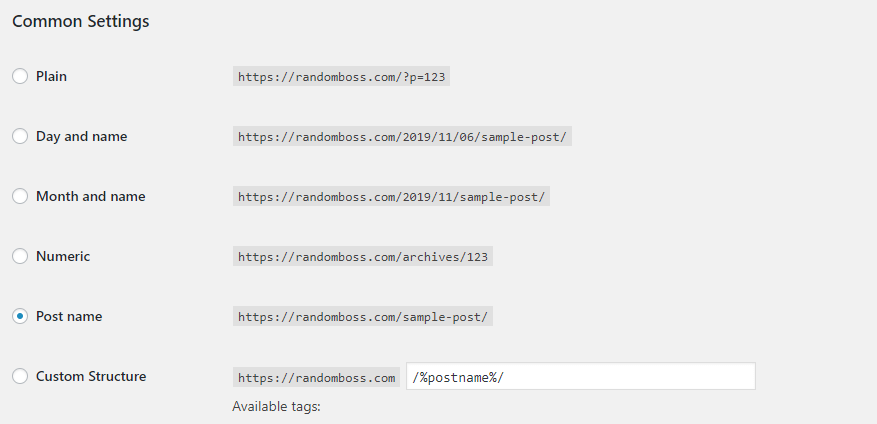 Select the Post name then save it. This is really important because your blog posts will look something like yourblog.com/photo-gallery, and not like yourblog.com/2025/01/01/photo-gallery.
It is much easier for people to get attention and to notice your blog.
4. Best Plugins to Install
Installing a few plugins for your website to perform better is really important. On the left side point at Plugins, then click Add New. You can find new plugins here and you can install them.
Recommended plugins:
Yoast SEO: The best plugin for On-Page SEO, you can change titles and descriptions for your posts. You can also create a sitemap.xml for Google to easily crawl your blog.
WordFence: Best plugin to protect you from any malware and spammers to log in on your website.
Social Pug: One of the best plugins for your visitors to share your posts.
Contact Form 7: Simple contact form to be easily contacted by your visitors via email.
W3 Total Cache: One of the best plugins to offload some work that the hosting server does, will improve your website speed as well.
Classic Editor: If you don't like the new style of writing posts, you can switch back to the classic way.
Most of the plugins have PRO versions, so once you get more profitable you can always upgrade them. The work really well with their free versions as well.
5. Install Theme
You can install a good looking theme that will look unique and your visitors can navigate easily.
Free Themes: Head over to Appearance -> Themes -> Add New. You can select popular themes. You can install any theme that you think will look good for your photography blog. If you really love the theme, most likely have a PRO version, so you can upgrade it later once you are profitable.
Premium Themes: These themes will make your blog looking more unique and are always up to date by their developers. You are looking at $30-250 on a theme depending on its features. You cannot go by using StudioPress premium themes.
Optimizing your theme for SEO can be much easier with PRO themes, you will get also extra customer support for everything by the developers. Once you download the pro theme, you can go and upload the zip file in themes then activate it.
6. Getting logo
Depending on your designings skills, you have two options to create a logo.
Canva: I use it personally for all of my websites. They have incredible free designs and you can create a good looking logo under 10 minutes. You can create images for other platforms like Pinterest, YouTube or Facebook.
Fiverr: If you don't have good designing skills, head over to Fiverr.com. You can get a good logo of around $5-25. Just make sure the designers have revisions so he can always go back and change something until you like it.
7. Pages
Helping your visitors know more about yourself is crucial. That's why I recommend a few pages to let your visitors know more about you.
My Story or About me page: This is where you explain more about yourself on how you started with photography. Around 500 words can be enough.
Contact page: This is where your visitors can reach out and ask you for any collaboration with you. It is important to have contact page on your blog.
Copyright page: This is optional, you can tell on this page that your content is fully yours and it is protected.
8. How to Start a Photography Blog with Quality
It is really important to post high-quality content on your blog. There are a ton of topics for you to write, for example, your photo gear, places you go, etc. It is really easy to rank on Google once your blog gets a bit of authority.
Focus on engaging content that will provide value to your readers. Creating long high-quality content will rank your posts easier on Google as well. You need to start taking action and analyze your posts with the Yoast SEO plugin.
You can also make your posts more engaging by using free royalty stock images like unsplash or pexels. Over 10,000 photos are available with no attribution required for you to use it.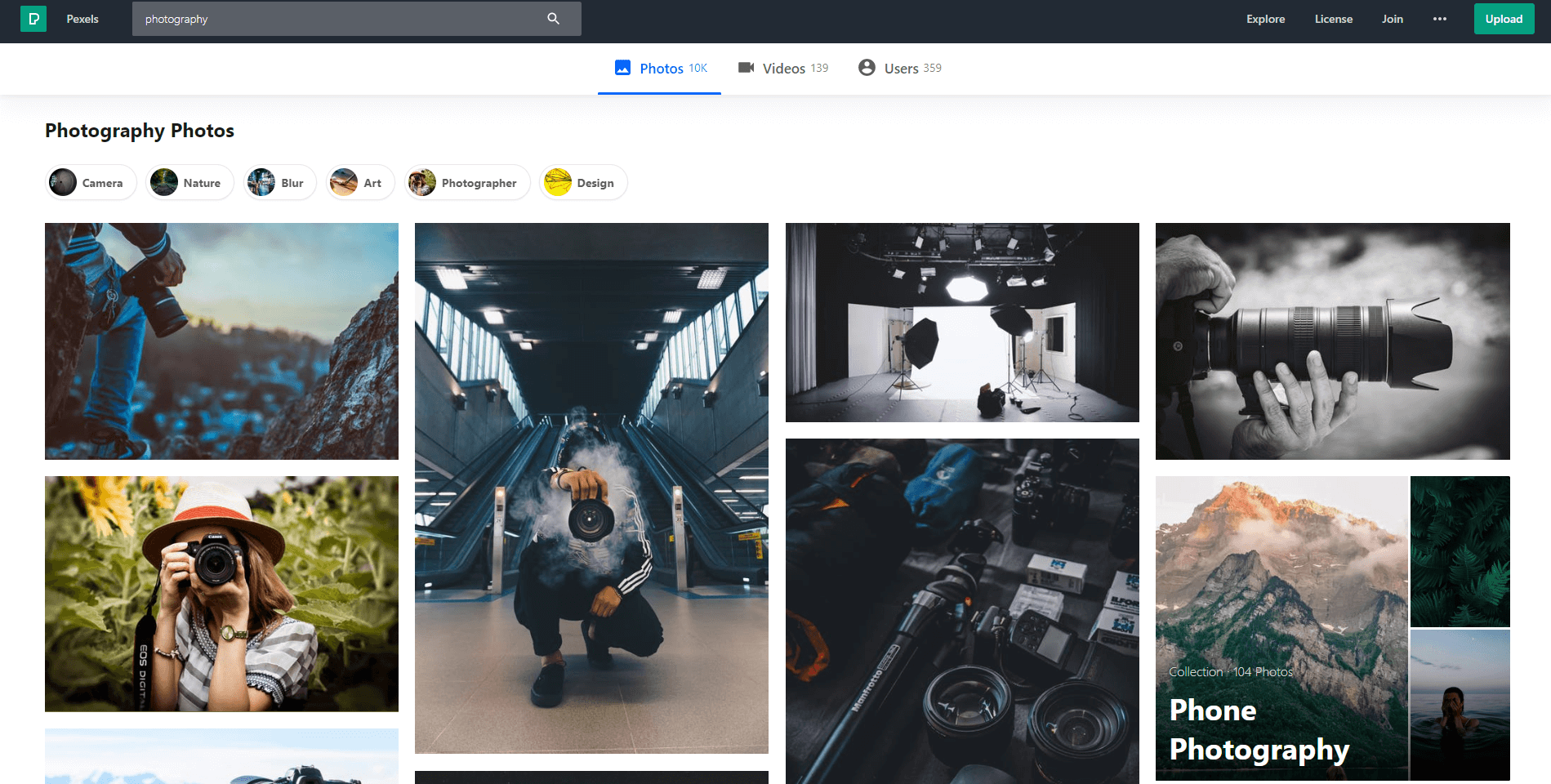 Building relationships
It is important to build a relationship with other photographers' blogs. You can contact them via their contact page or sending dm on Instagram. You can start posting nice comments on their blogs as well.
Start building an email list it is important for you to promote your content with your readers. GetResponse is one of the best for you to build an email list. You can provide a free ebook on how to take high-quality photos to your readers by giving you their email.
9. Create a Photography Blog with Social Media
Involving social media can bring you a lot of traffic on your blog.
Pinterest: You can start posting good photos on Pinterest and soon enough you will start seeing more people jumping on your website. Pinterest is really easy to tap in, and people go viral much easier here.
Instagram: Perfect platform for you to share your images. High-quality photos go viral on Instagram as well, using 5-10 hashtags on your photos will help as well. Use this Instagram scheduling app to help you with scheduling your posts.
10. How to Start a Photography Blog and Make Money
Once you learn how to start a photography blog, you can think about making money out of it. Blogging can be very lucrative for yourself.
Affiliate Marketing:
You can recommend products from Amazon on your photography gear. Amazon is trusted by millions of people, you can create a post on your blog like five things I use for photography or my complete photography gear. You need to sign-up for Amazon Associates and you can recommend products on Amazon and put the affiliate links in posts. You can also start reviewing camera gear or any other products like lighting, etc.
Google Adsense:
Great way to monetize your blog and your visitors. You can sign-up for Google Adsense account and after you get approved, you can put a banner in the first paragraph on your posts. Installing the Quick Adsense plugin can help you manage the banners easily. Once you get more traffic on your blog, you can switch to Ezoic or Mediavine, you can 10x on what you make with Google Adsense.
Tips for successful blogging
Important to create a habit of writing. If you decide to post once a week or once a day, stick to it. Make a schedule for that day and write 500-2000 words of high-quality content.
Make sure your post has the target word included the title and description, so can Google can be aware of which keywords to push your website in the rankings.
Own style of writing that is natural.
Google sheet for you to put keywords that are low competition. We as humans have short attention and memory, that's why if you find a good post from competitors or good low competition keyword, the next time you need to write a post you can start working instantly. You will never run out of ideas.
Optimizing your photos with alternative text (alt). This is where you need to explain what your photo is about so Google can push it higher in Google images. Make sure you put your target keyword here.
Putting the ranking keyword in the first 150 words is really important. If you want to rank for a keyword like best food photography, you need to put that keyword in the first paragraph of your post.
Do not copy content from others. This is really bad and google will know. If you really like someone else blog post, just write one for your own and use your own or royalty-free images.
Starting a Photography Blog – Conclusion
Hopefully, this guide on how to start a photography blog helped you learn how to get it up and running and to be successful at it as well. Don't be afraid of competition, this is a weak mentality.
Your blog is unique and you have a unique story. Once your blog gets more authority, you can start ranking for low-competition keywords on Google.
If you are an addicted photographer or maybe you have a photography business, you don't have any excuses to wait longer.
Go ahead and make the jump in photography blogging.