This is a step-by-step guide for everyone looking to making passive income earning, it will cover a lot of topics and how to be successful with making passive income.
I've read a really good quote recently "If your salary is your only source of income, you are one step away from poverty" and the great Warren Buffet said that If you don't find a way to make money while you sleep, you will work until you die. This can be eye-opening for many people to start taking action and working towards being their own boss.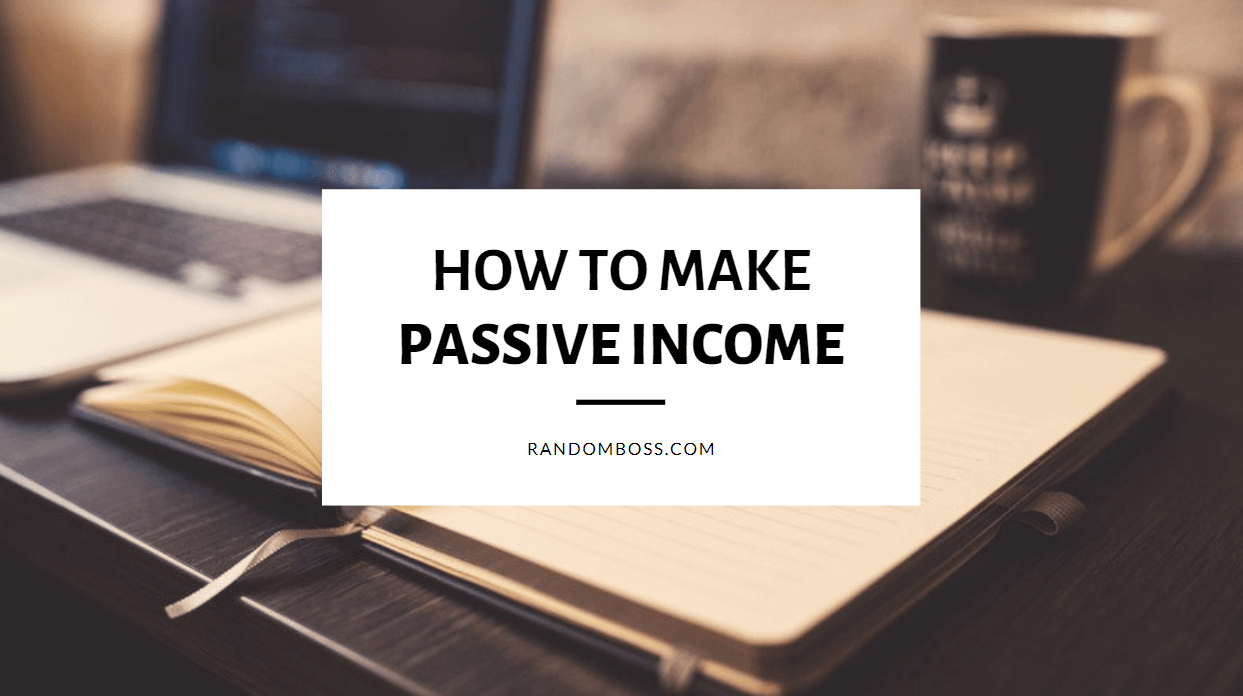 What is passive income?
Passive income is the income that requires little effort to earn something and maintain it. Usually called progressive passive income when the earner does a little effort to grow the income. There are a lot of examples on how to make passive income with a lot of business activities which the earner does not materially participate.
Ways to Earn Passive Income
Over the past years, the most money I've made comes through online marketing. I make most of the income ranking websites on Google and promoting products on my big Instagram accounts. When you work online, I always advise people to not put the eggs in one basket.
On my Instagram accounts, I promote ClickBank products or dropship products from Aliexpress with Shopify. It is a great way to make money because you don't touch the stock, the customer pays you, you pay the supplier and the supplier ships the product directly to the customer. I have a detailed guide on how to start with Shopify, you can check it here.
But, we talk about passive income ideas to make money, so I will show you the easiest way to start making money online. I love passive income because you will do the work at the start, and then income is on autopilot.
The best way is that you can upscale it as well to make more money.
We gonna talk about small Adsense websites and Clickbank products as well. This is one of the easiest ways to make passive income.
But you gonna need a website and hosting. I love BlueHost, they will give you cheap hosting and a free domain name. You can start fresh with a brand new domain name.
You need to click on Get Started, then choose one of the hosting plans, write a domain name for a website, fill the personal information, then make the payment. This is the brief explanation, you can find out more about starting a website by clicking here.
Find a Hobby or Interest and Easy Keywords

These are some of the hobbies I found on Google, check the full list of hobbies here. Choose one to start and then start a website with BlueHost.
There are a ton of passive income ideas but this one works really great for me and a lot of people.
You can go with a micro niche website or work for a larger authority website. The bigger the site and authority are, the harder the work will be, but you need to target larger keywords. You need to find the niche you want to be in and target the right keywords.
Now if you decided the niche, an example can be cooking.
You need to do some keyword research.
Cooking
Cooking recipes
How to cook at home
Cooking pasta
Cooking meatballs
Once you have some keywords to work on, I would go to SEMRush and start doing research, and this part is important depending on if you already have an authority site or you are just starting a domain.
If you are just starting, try using longer keywords with 4 words or more. It will be much easier to rank them.
Search for keywords that are:
Search volume 500+ monthly and below 10,000 a month. A good range for starters.
Keyword competition lower than 25 (SD – SEO Difficulty).
Check website competition and see if they are keyword optimized
Thin-content on their websites means you can write bigger and better content so you can outrank them.
Don't overthink this step and spend too much time because you may never move on to the next step. While you doing the keyword research you can know which keyword is the right one for you, and it is up to you to do further research. These keywords will generate income, and doing good research will help.
I've found a really good keyword in "cooking at home recipes" with 1000 monthly searches and SEO difficulty of 11. The websites that are ranked on don't have many strong links and they are not optimized as well. This is a good sign you can do better.
Now the next step is to find 2-3 other keywords so you can include in the article you gonna write. It means that the article will be up in the search volume for more keywords so it can bring more monthly income.
Building a Quick Passive Income Micro Niche Website
This is the step when you need to act quickly. This online method won't make you super rich and it will take time to work, so the faster you are the better.
You can start a website now yourself, super easy.
It is better to go with a .com domain name, the readers will trust you more and chances are higher to open your website on search rankings.
I make my own websites all by myself, I customize everything to make it best optimized for the search engine and for the readers. It takes me maybe an hour, I make the hosting payment, install WordPress, change permalinks, install themes and plugins, and add a couple of pages. The next is writing.
You gonna need articles when you find the specific keywords you wanna use, I usually write the articles by myself, or sometimes I outsource it to Fiverr writers or iWriter. They have super cheap article writers, 1000 words could cost you $8.25 on iWriter for a standard writer.
I write the articles myself, usually, 5-10 articles are ready and published. I link the website with search console, Google now can crawl my website much easier and index my posts.
Most of the passive income websites are hosting on BlueHost, super cheap and it keeps the price costs down. You can have money to invest in article writers.
Build a simple website
Optimize On-Page posts with Yoast SEO
Place Google Ads or promote affiliate offers from ClickBank
Backlinks – Quality over Quantity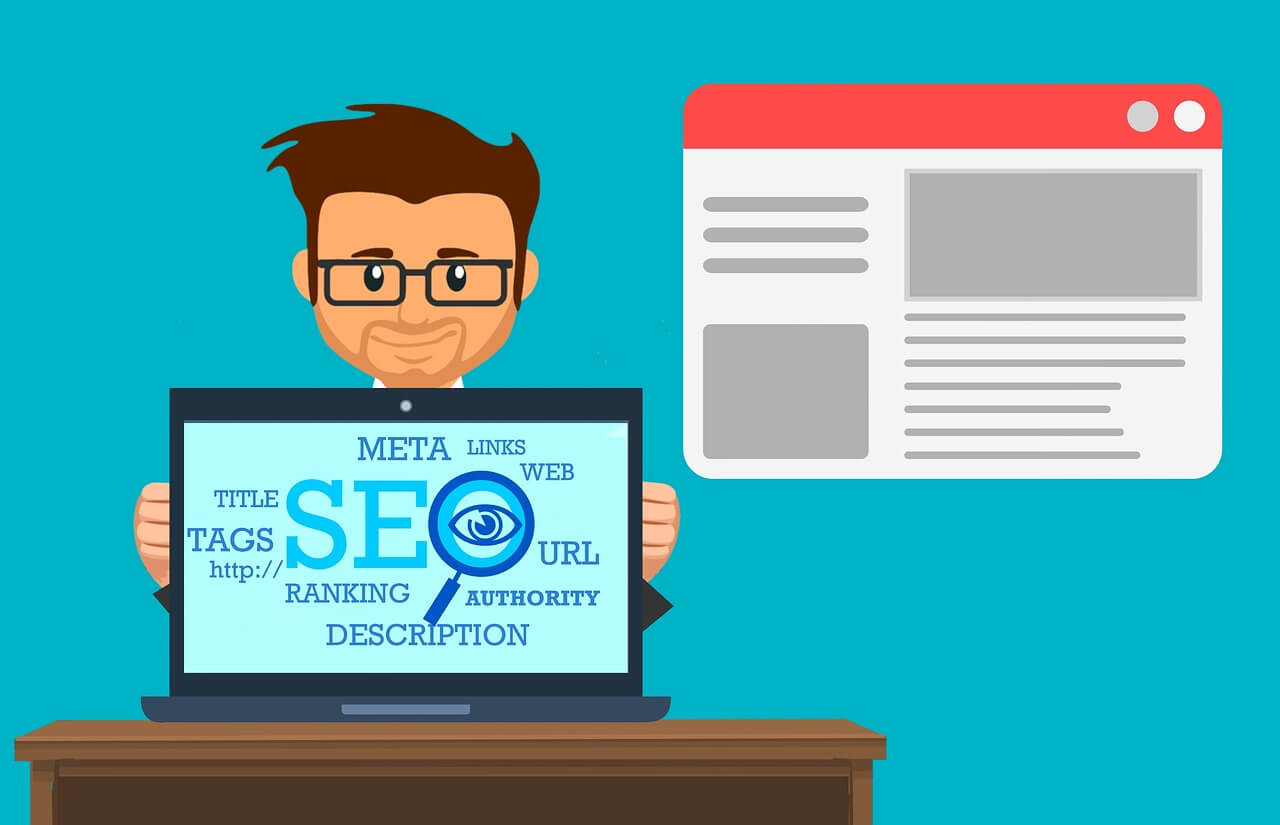 The best way to get backlinks is to buy them or make a PBN network yourself. Making a PBN can be costly, that's why it is important to find an SEO guy to the work.
You can pay for someone to make a guest post on their website, or pay an SEO agency to the work. I want to have the backlink URL now, usually Fiverr is not recommend for SEO work, but you can go and find one backlink for $25+. One powerful backlink that has DA50+ PA50+ and TF and CF 20+ is worth more than 100 low-quality backlinks.
I've heard Miles Becker pay $2k for 10 backlinks only. You don't need to spend that to rank low competition keywords, but you can invest in 5-10 high-quality backlinks that can cost $25 each.
You can join the Facebook group that is everything about SEO, called The Proper SEO Group.
Build backlinks yourself
Another way to make backlinks yourself could be buying 5-10 high PA web 2.0. There are a lot of sellers that will find and index an expired web2.0 for just $10 for 5 webs 2.0 (Tumblr, Weebly, etc).
This is one of the methods I highly recommend building backlinks, it is super easy and you can do it yourself if you are on a budget. I have a website on positivity and it ranked for low competition keywords in 2 weeks.
The positivity website has already some authority, and I already boosted it with some high PA web 2.o backlinks.
It is a great way to build a web.20 private network yourself. Pay $10 for 5 high PA web 2.0 and keep linking from them to your website. From each web 2.0, I link up to 5 times to my websites.
Now wait for the posts to rank
This is a passive income method you should look into, it will take some time to rank the websites, but you will be paid every month when they are. One of the easiest ways to start making passive income.
Spend time on keyword research and spend time optimize the on-page on each post. After you build some backlinks, the website will start to rank for low competition keywords.
You can make great money with this if you manage to build 5 websites that can make $500 a month, $2500 a month of passive income.
This is good once the hard work is done so the income rolls in.
This was one of the easiest ways to start something online, now we can cover the bigger topics.
Passive income from investments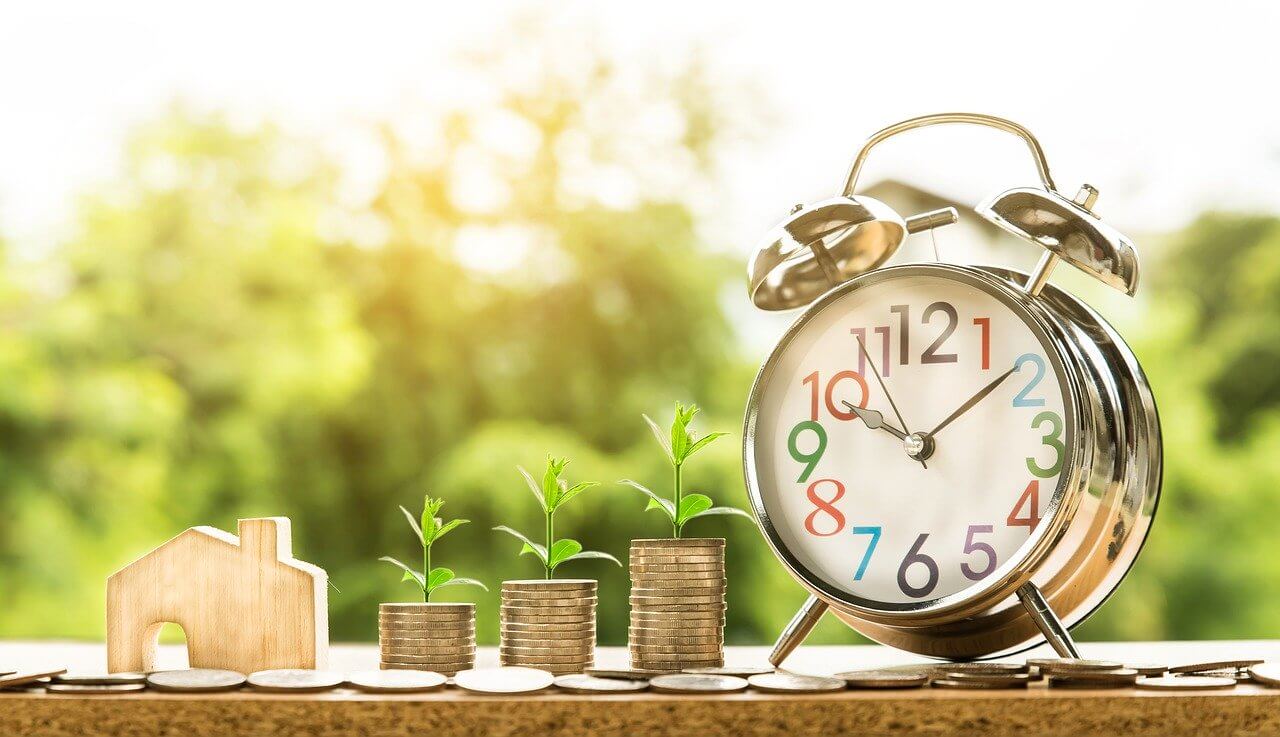 Dividend Stocks
Dividend stock is a great way to earn passive income. You need to do a lot of research to find the proper stocks and invest quite highly to receive a large dividend check.
If you consistently invest money each month in dividend stock you can make a nice income over time.
Passive income with rental property
Having a rental property is a great way to bring a monthly income. You can outsource this fully passively to a management company.
Thankfully, the technology we have today made investing in rental properties easier than ever before.
There are a lot of ways you can invest in rental properties depending on your goals.
Passive income businesses
This is another way to make passive income and be a partner in a firm. It is a higher risk than the rest, but it comes with potentially high returns.
Companies like Uber a couple of years ago looking for investors in their companies, today they are worth billions.
You can invest a smaller amount of money in companies by lending them money in small bonds. Check out WorthyBonds.com.
Passive income with Amazon
Sign-up for Amazon Associates. Then start a product or niche websites that you can use to review products from Amazon.
If you decide a niche, for example, woodworking, you can make blog posts about Top 10 woodwork Polishing Products, Top 5 woodworking drill bits, Top 3 woodworking trimmers, Best Teeth Grinder Cutting disc, etc.
In each post, you can link to the amazon products that you just reviewed.
Passive income for Beginners
One of the easiest ways to rip the rewards of your hard work later, it is starting a WordPress blog. I have a full guide on how to start and be a successful blogger, and blogging can be a great source of passive income.
A good quote I really loved when I first started was "If you want to build a great wall, start by laying down every brick as perfectly as you can" – Soon you will have a great wall! I love this quote and do use this method for almost anything I do in my life, from starting a couple of Instagram accounts that after 1 year grew to 100k followers, from starting this blog and many more things in my life.
Passive income for Artists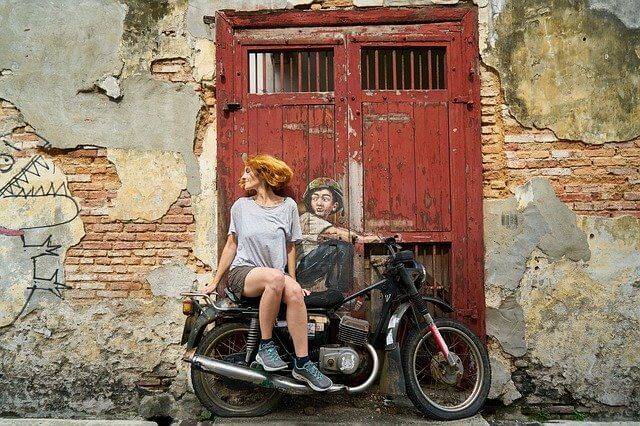 Sell your art on Instagram
One very popular Instagram model called Brittney Palmer sells art paintings on both her own and business Instagram account. Instagram is one of the best social media for artists. Everyone can see your work, and if they like it they will buy it.
Make sure you provide high-quality images, you may need to invest money in better phone or camera. Write creative captions to tell a great art story, include in your bio your love for art and how you started and post regularly.
Teaching Art online
Teaching online art and making a great course is a great way to reach a bigger audience. It is a great way to make passive income online.
You need to prepare your course first, and it can bring you income years and years to come.
You can sell courses on platforms like Skillshare or Udemy, maybe creating a youtube channel to give weekly tutorials.
Start an Art Blog
Very fascinating when I see artists start their own blogs and helping other people to get better with art. Blogging about art can reach a high audience organically, Google will start rank you for low competition keywords once you published great content.
You can write blog posts on tips, tutorials, reviews of art, tips to start an artist, creating videos on how you paint. You can start an art blog with Bluehost and you can get a free domain name as well.
Passive income for Programmers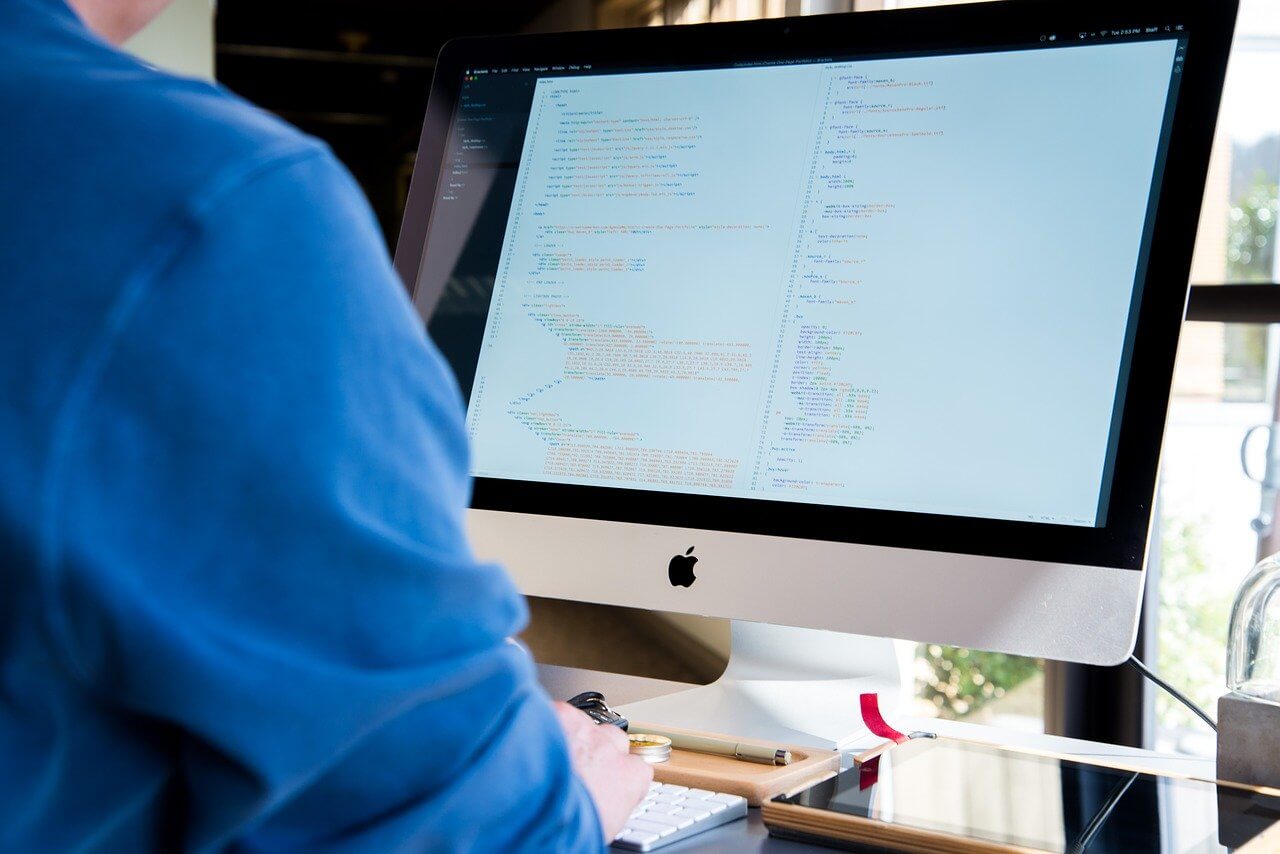 Start your own Programming Blog
By far some of the favorite methods for passive income for most programming bloggers. You can make a great name for yourself in the programming community by sharing great content and your knowledge on your blog.
You can build a personal brand, and the after nerd blog believes that you can't fully learn something until you teach it. Teaching others about programming and still improving your knowledge as well, and still making money at the same time.
The good thing is that it doesn't need to be expensive, you can start a programming blog for just $2.75 a month, with a free domain name as well, click here to find out more.
Make a Video Course
Another way to make money passively is to make an online programming course that can be available for people that wanna learn about programming.
You can sell your course on platforms like Udemy or Skillshare. These platforms will get a commission but they will find you the initial customers.
There are a lot of people that want to pick your programming brain and learn what you know. This can be phenomenal side income for you in a huge market as the programming becomes more and more popular.
Build Software
You are a programmer, you write codes, this is what you do. The idea can be very simple. You can make something and sell yourself. It may require more programming skills, and you can develop a better eye for business and opportunities.
You can build software that people need and solve problems, and if the product takes off, it can be very profitable for you.
Passive income for Photographers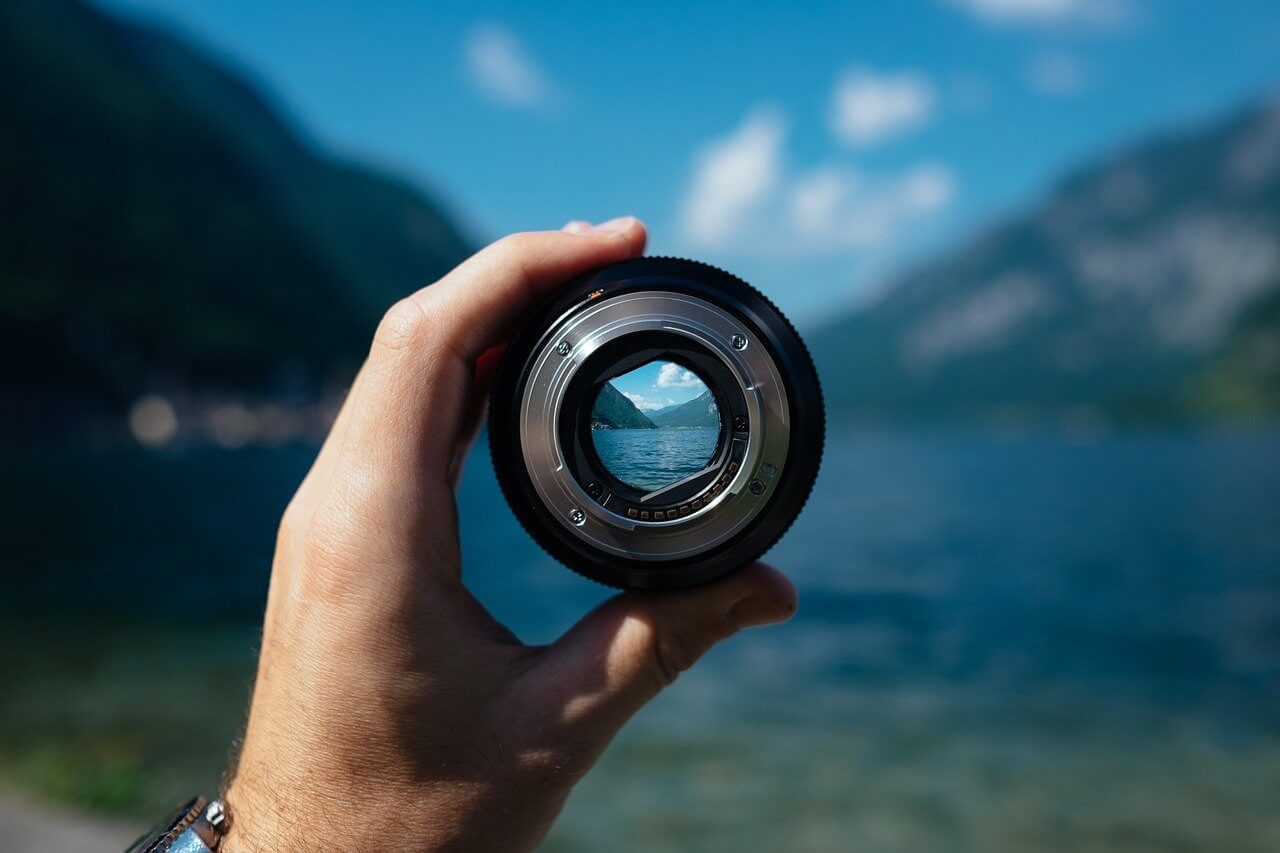 I've done a lot of research on this and I was impressed, according to a writer at improvephotography.com, you can make $0.25-0.45 per image monthly.
You will need a higher number of images to make passive income from stock photos.
Start with amateur photography apps like Foap or Snapwire. You can publish photos that you take with your phone.
After you get some experience, you can start with the top photography websites like Getty Images, SmugMug or Shutterstock.
Passive income with Affiliate Marketing
If you didn't notice by now, I love affiliate marketing. It is the greatest method to start a business today and work towards it and still having fun while doing it.
Affiliate marketing is when you partner with a company (ClickBank, CJ, MaxBounty, Share a Sale) to receive a commission a product. ClickBank pays up to 75% for certain products you sell, so if you sell $100 item you have a commission of $75. This is so sweet because you don't need to take care of any customer support or the product.
It is important to have a blog or a website to start, you can start your own with a free domain name and 60% OFF on hosting, only by using this BlueHost link.
Passive income with Airbnb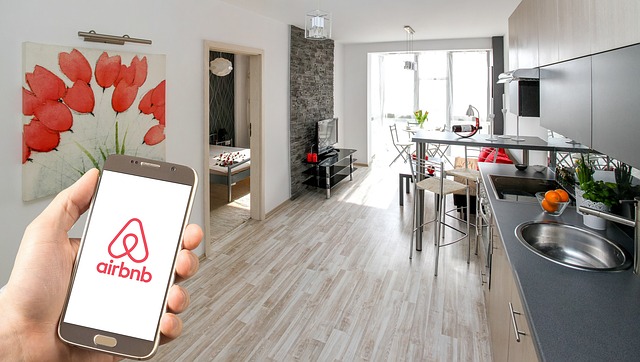 This is another great way to make money passively. If you have a house, spare rooms, garages or backyards, consider listing it on Airbnb, so you can start earning money when the place is booked.
You will earn money on a place you already own, and in the beginning may take some work to prepare it correctly, clean up after guests, but it is mostly passive.
Passive income with no money
It takes time or money to make passive income.
What can you do to make passive income?
Create an information product
Write a Kindle eBook
Sell Stock Photos
Sell your class notes
There are no shortcuts to make money passively. It takes time or money or both to be successful, without the hard work to create a product it won't happen.
What is the difference between passive income and active income?
The active income is the income that you earn once you finish the work you do.
Passive income is different and unlike active income, you can keep earning for the same work you once did. That's why it is passive, you did the work but still getting paid.
Passive income Drop Shipping and eCommerce
Dropshipping is maybe one of the best and most profitable ways to make passive income that you can find online. You can sell products in different niches and you can build your own business that can control how much you can charge for products.
The best way to start a dropshipping store is with Shopify, you can use Oberlo to connect it with AliExpress so when you get an order, Oberlo instantly orders and the supplier gets the details to send the product to the customer.
Click here to get a 14-day free trial.
Passive income with Car Wash
This is another way to make money passively. It may require investment and some regular maintenance, but self car-washing with a coin-operated system may be a great way to make money passively.
Passive Income – Renting your car
You can rent your home, rooms, garages, and your car is a great way to make money as well.
If you are not much of a driver, you can use a partner called Turo, it will allow you to put your car for rent, and when people rent it, the Turo handles everything.
Passive income with Bitcoin (BTC)
The blockchain platform is amazing, and it is quite simple to make passive income. Buy bitcoin and hold it for a period of time and when the interest rate is good, you can sell it.
Buying and holding
Staking
Lending
Mining
Trading (Buy the dip, sell the high)
Passive income with Crypto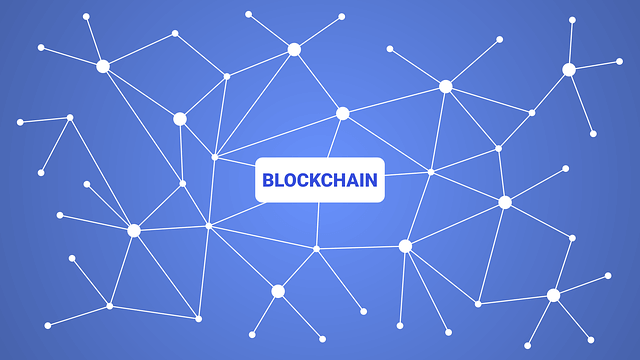 Cryptocurrencies are really fun and enjoyable when the prices are rocking sky-high. Once it is a bear market, comes depression from a lot of people that are newbies.
If you live in a place where there is cheap electricity, you can buy mining rigs or Asics to mine you the coins you want. They will mine crypto while you are asleep.
When the Bitcoin was going up to $20k everyone was talking about it, I believe this is the wrong time to take action because once the hype ends, the market crashed.
Search for crypto that is interesting and has some features that developers are working on.
Is passive income real?
It is income that you can earn money without having to physically invest time for money like an active income job.
It is income made without active participation. So yes, it is real.
Passive income for Students
Best way to make money as a student is to drop service. You can find services on platforms like SEOClerks, make a gig on Fiverr about them and put a higher fee.
An example could be you can find an SEOClerks gig that costs $15 on social media views, you can go to sign-up on Fiverr and do a gig about social media views and the price you charge can be $30.
If you get an order on Fiverr, you can go ahead to SEOClerk and order the gig and then when the seller on SEOClerks delivers results you can deliver them to the buyer on Fiverr gig.
Another way to make money is dropshipping. You can start an online shop and dropship products from China. To find out more click here.
Can passive income make you rich?
Of course, passive income is how the rich keep getting richer and building wealth. If you don't have money to invest, you can start to invest time and effort to create income streams that potentially can grow in the future.
As soon as you make money, keep that money reinvested to generate more passive income.
Passive income affirmations
You may ask on what is affirmations? It is anything you think or say. If you have negative thoughts and words that is an affirmation. People these days used to think negatively on everything, so they keep having negative experiences and situations. It is important to have a mind that thinks only of good and positive things, and only positivity to come out of your mouth. It is a great way to change your life.
I would highly advise you to check the mind hacks that rich people use to get wealthy and famous! Find out more by clicking here.
Conclusion: How to make passive income
[bctt tweet="Learn how to make passive income. Completely FREE guide." username=""]
Hopefully, you loved this how to make passive income blog posts and get an idea on how to start and be successful online.
Having an own blog or website is one of the best ways a beginner can start and have its own platform. Why let other social media companies getting rich out of you, while you can get rich by yourself working on your own platform.
You can make similar minded people worldwide, quit your job and something better for a living. Become yourself a boss, that's why I named my blog Random Boss because everyone can make money online and be the best version of themselves.
It is a unique way to share your thoughts, don't worry about competition, you will start something unique that will have its own story. That's why you will stand out.
Now everything is in your hands, so don't be afraid to make the jump!