In this blog post, you will learn how WP-Rocket will speed up your WordPress website and give you a better overall user-experience. All the pros and cons will be explained in this WP-Rocket review.
We all know that WordPress is a very fast platform and one of the most used CMS online. It is trusted by some of the most influential people in the world (Jay Z, Usain Bolt, Justin Timberlake).
But, installing a heavy coded theme, lots of scripts, and plugins, your website will suffer in speed performance.
You will learn how WP Rocket will help you solve loading speed time on your website.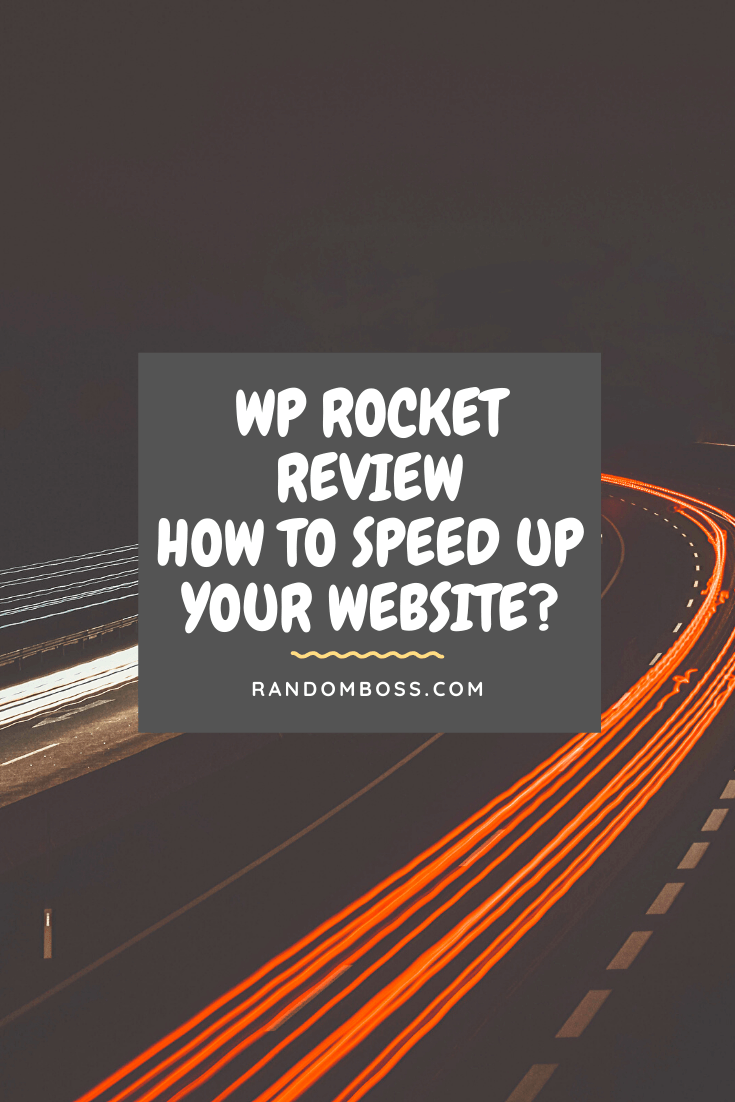 [bctt tweet="How to get your website to load fast with WP Rocket plugin? Check this blog post." via="no"]
What is caching?
Every time when someone accesses your website it will load an HTML page instead of the heavy PHP WordPress scripts. It will reduce the amount of work the hosting server needs to do.
That is why it is important to have a cache plugin installed so your website can load faster.
Studies have shown that usually if a website takes 3 seconds or more to load, visitors leave. So you should always aim to be under that 3-second mark.
WP Rocket cache plugin will help you tremendously with that so you can achieve numbers like that. Let's first analyze how WP-Rocket started.
What is WP-Rocket and how it started?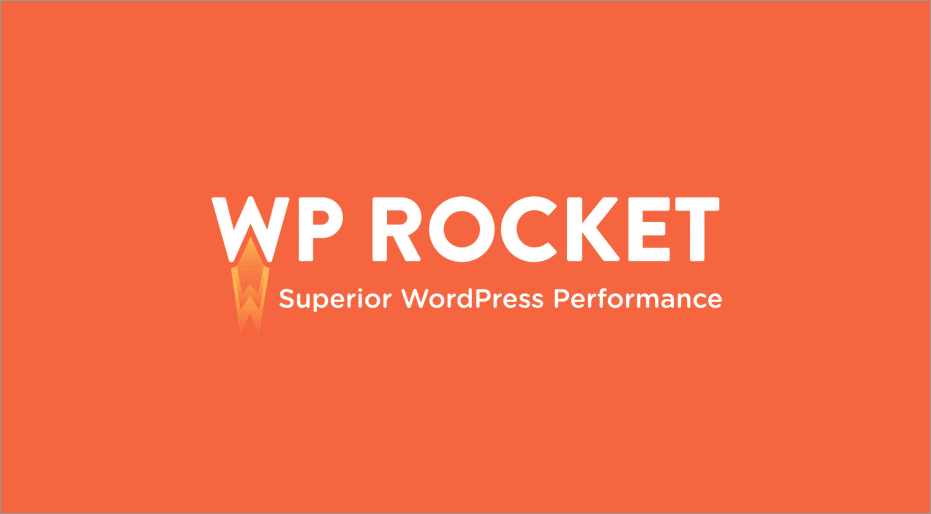 WP Rocket was launched in 2013 and it is the best plugin for WordPress optimizations when it comes to speed. It works for both beginners and developers.
WP Rocket is a premium plugin for WordPress and will make your website load fast, and will improve SEO rankings and conversions as well.
You should not waste your time with other complex plugins, because WP Rocket is on as soon as you activate it. It brings simplicity and speed. It was developed by Jonathan Buttigieg and Jean-Baptiste and in recent years it is recommended by many WordPress experts.
Currently, it has over 120,000+ happy customers with over 1,000,000 websites optimized. This is some huge numbers and it proves that is the best plugin for WordPress optimization.
Click here to download WP Rocket.
WP Rocket plugin features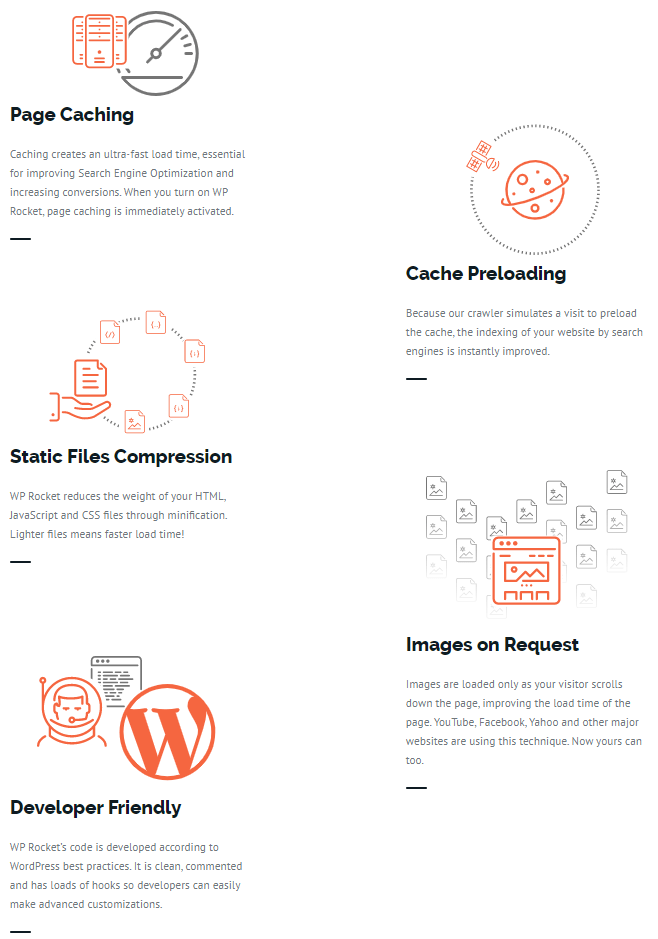 WP Rocket stands out a plugin because not only you will make your website faster, but you will also avoid installing many plugins.
What features you will get:
Minify CSS and JS
CDN Enabler
Heartbeat control
Remove query strings
Safe mode for jQuery
Lazy Load Images
Database optimization
Cache preload
GZIP compression
Google Fonts
You will get great customer support in many languages
One of the most impressive things about WP Rocket is that you can optimize your database and it will improve your website performance if you have a lot of revisions and spam comments.
It will automatically apply the best configurations as soon as you install it. It is a simple WordPress plugin and you don't need to install a lot of plugins to get the best performance.
You can also set what pages and files WP Rocket to not cache.
WP-Rocket Plugin Review – Pricing

WP Rocket allows you to install the plugin on one website for just $49/year with support and regular updates. It is worth getting because it will save you money in the long-term and you will avoid installing extra plugins and upgrading them to their PRO versions.
If you buy WP Rocket and you don't pay for the next year, you can still use it but you will not get any updates or customer support.
Maybe you are the owner of multiple websites then I would highly recommend getting the WP-Rocket Infinite license and enjoy WordPress speed and optimization. If you provide any kind of services for clients, it is a great investment so you can save money and help your customers.
Click here to download WP Rocket now.
You can install it really easily and set it up asap.
Available payment methods are PayPal, Stripe and credit card. If for some reason you are not happy with WP Rocket Cache Plugin, you get a 14-day money-back guarantee.

WP-Rocket Cache Plugin Review – Performance
I always try to make my website load as fast as possible, and it is the best way to get the push in the rankings higher because Google loves fast websites.
When I didn't use cache plugins, my website used to take up to 10 seconds to load. This is a lot and users and Google will take notice.
I manage to optimize my website under the 1 second, proof:

I manage to improve my page side, and page speed score to 100%! The site is fast and it didn't go down or anything like that.
Now the user experience is much better and my readers appreciate this.
You can compress HTML and Javascript with one click, and you also connect WP Rocket with any CDN provider. It works with any pull zone to deliver the static files.
You should also connect your website with CloudFlareCDN, it will improve the speed and security of your website. You can add page rules so you can only have access to your WordPress admin panel.
WP Rocket works with WooCommerce websites as well, these websites need it far more because the WooCommerce is heavy and will require more resources from your hosting. If you use WP-Rocket, you can exclude the checkout, cart and payment pages from caching.
Google Analytics
WP Rocket has an add-on to include the Google Analytics compatibility, it will host the Google scripts locally so you leverage browser caching.
This is another way to get better Page Speed.
Support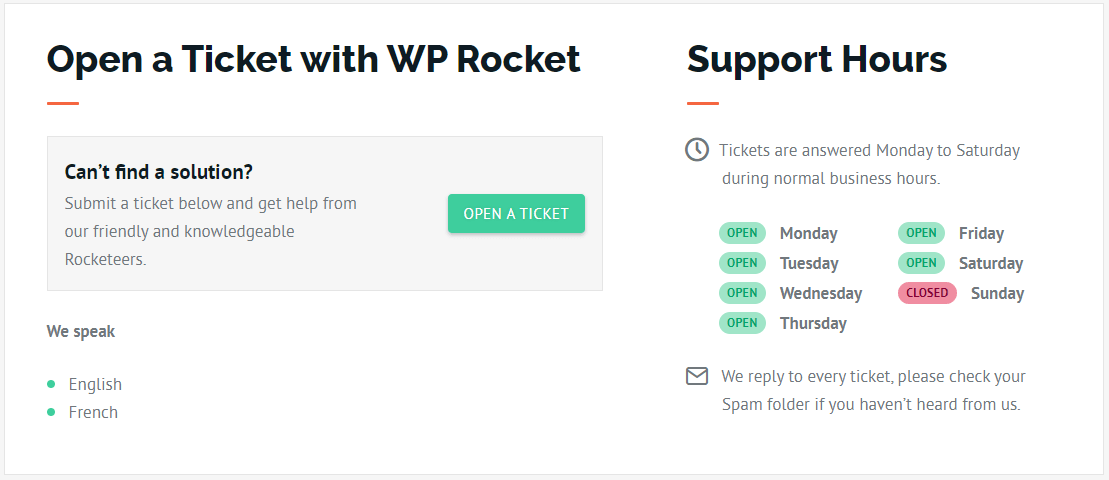 You will always get customer support from the best developers and it is 24/7 available. Only Sundays are a day off for email tickets.
This is quite big if you consider many plugins don't even have customer support and only offer knowledge base and FAQ.
If ever something goes wrong, it is great to have support to contact instantly. They can act quickly to solve any issues.
There is a complete team dedicated to improving the product and customer service, the majority of customers are from the USA but they help to over 100 countries around the world.
Check WP-Rocket customer support.
Pros
Avoid installing Speed plugins: You will avoid installing dozens of plugins, WP-Rocket has the settings to fully take care of your speed optimization.
Simple configuration: Needs small configuration to get your website at 100% optimization.
Support: Customer Support is great and will solve anything related to loading speed.
Easy to use: It is extremely easy to use, it is a beginner-friendly WordPress plugin.
Over a million websites enjoy the WP Rocket plugin, and it is well worth it to have it.
Cons
No Trial: I'm not a fan of this, you should be able to get a free trial to see how it works and how it will improve your loading speed.
No FREE features: Everything is premium, a lot of plugins will only offer you 30% on their services at first, and you unlock the PRO version if you really love the plugin and helps your website.
It may take some time to get more knowledge on everything that this plugin does, like CSS JS compression, gzip compression and it may be a lot to digest all of this.
WP-Rocket plugin review – Conclusion
To get the best performance on your website, you will need to use a great web hosting as well! SiteGround and Hostwinds offer great service and will migrate your website from your previous host.
From all the cache plugins available, the WP Rocket is the best by a mile. I would highly recommend for any WordPress starter or expert.
Hopefully, you learned what is WP Rocket and this WP-Rocket plugin review was helpful. Let me know if I missed anything in the comments below.
It doesn't require much knowledge and you can enjoy the speed performance as soon as you install it. They have great customer support and you can always talk to them to get help.
Click here to download WP-Rocket.
What is WP Rocket?
It is a speed optimization plugin that works with WordPress websites to improve website loading speed.
How WP Rocket works?
It will compress the weight of HTML, Javascript and CSS files and this means better loading times.
Is WP Rocket worth?
Yes, it is 100% worth to invest in a WPRocket license. You can pay for one year and get an incredibly dedicated team to support you and regularly give you updates on the WP Rocket plugin.