Hostgator vs Hostinger battle, both web hostings are phenomenal and have amazing features. Both aim for perfection and having affordable prices for their clients, providing phenomenal features on their hosting plans and having decent prices for both beginners and professionals.
HostGator is founded on October 22, 2002, while Hostinger is founded in November 2004.
Hostinger is headquartered in Lithuania, and they have more than 250 employees to ensure that services and support are always up.
HostGator also hosts over 8 million websites online.
Let's discuss the pricing first.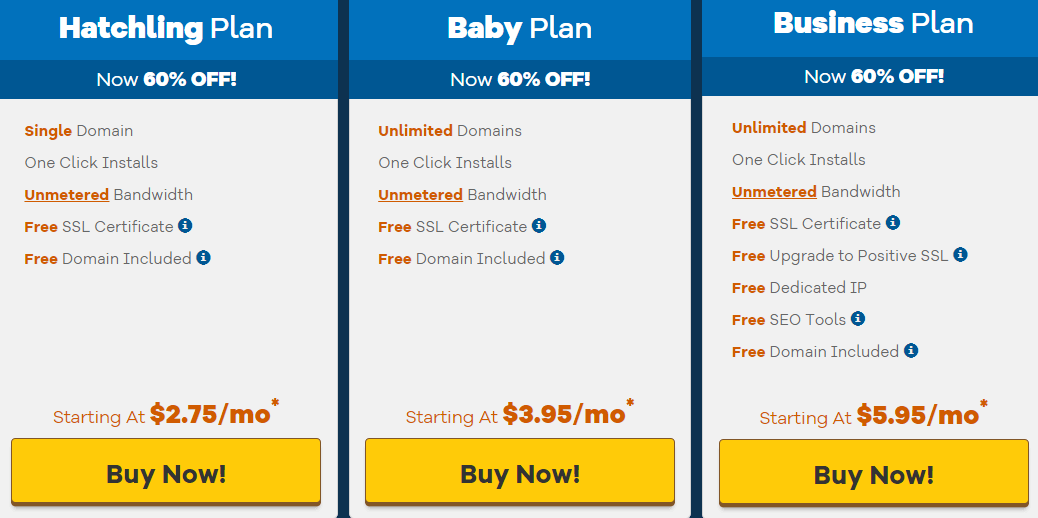 Hatchling plan ($2.75/mo): supports one website and also has an unmetered bandwidth with a FREE SSL Certificate.
Baby Plan ($3.95/mo): you get unlimited bandwidth and can also support unlimited websites with FREE SSL Certificate too.
Business plan ($5.95/mo): you get unlimited domains to host with FREE SSL Certificate, FREE upgrade to Positive SSL, Free SEO Tools, Dedicated IP.


Single Shared Hosting ($0.99/mo) – You will get 1 website, 100gb Bandwidth and 1x processing power and memory.
Premium Shared Hosting ($2.59/mo) – You are able to host 100 websites, unlimited bandwidth, 2x processing power and memory with weekly backups.
Business Shared Hosting ($4.09/mo) – You will get all benefits from premium, plus having daily backups, FREE SSL Certificate, 4x Processing Power and Memory.

Hostgator vs Hostinger Performance
We use both hostings for other websites, and we checked the uptime and loading speed on both hostings. We got the following results.
Testing HostGator on Pingdom, it took 900ms to load.
Testing Hostinger on Pingdom, it took 735ms to load the website.
This can vary per website, depends on a lot of factors on whatever you compress your images on tinypng.com and have updated your plugins and themes.
Hostinger offer 99.9% of uptime guarantee, but checking my website for 30 days was 100%. You should be too much worried about being down.
HostGator also offers, 99.9% of uptime guarantee, which is the standard for a hosting company. When checking the website uptime, 100% of uptime over the course of 30 days.
Both hostings have amazing performances.
Features
HostGator may have better features than Hostinger, being more expensive, the cheapest HostGator plan comes up with a free SSL certificate, while Hostinger doesn't come with free SSL, but if you catch a deal it does come up, depend on the timing.
Hostinger also offers daily backups for your hosting and you shouldn't be too much worried about taking backups yourself if ever goes something bad with a website you can easily recover it.
Hostinger offers SSD storage for all of its plans, while HostGator only offers HDD storage. The SSD storage it is 10x faster than HDD.
How easy is it to use?
It is extremely easy to set-up a website with both HostGator and Hostinger.
HostGator uses the standard cPanel that is used by a lot of hosting companies, while Hostinger has the custom version that is also beginner-friendly.
Both HostGator and Hostinger offer 1-click installers to install any script like WordPress, Joomla or Drupal.
Money-Back Guarantee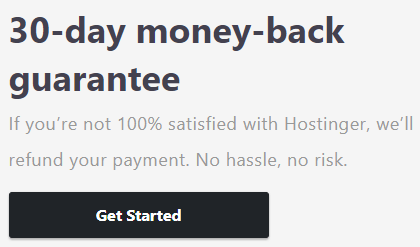 Having a money-back guarantee on a hosting provider is crucial, there are a ton of things that can go wrong with a website that uses WordPress script.
Always remember to update your plugins and your themes.
HostGator offers a 45-day money-back guarantee, while Hostinger only offer 30-day money-back guarantee.
Customer Support

Hostinger offer 24/7 customer support via live chat, email and they have a knowledge base for everything.
HostGator offers 24/7 customer support via live chat, email and phone, and also your knowledge base for learning.
This is crucial if you are a beginner, they will help you sort any issues that may come up with using WordPress.
Their chat agents are phenomenal and you can always get in touch with them to give you advice about anything. They are very friendly and always answer fast on your chat. You get straight and correct answers always.
Payment methods
Hostgator allows Paypal payments, credit cards, and wire transfer. While Hostinger allows Paypal payments, credit cards, and bitcoin.
Migrations
Luckily for you, both Hostgator and Hostinger offer free migrations for your domain.
You sign-up with bad hosting and you had slow servers and downtime on your website so you want to change now, so both hosts can do the migrations for you, they will get another client and you will not have to search for a developer that will cost.
You only need to chat with the live-chat agents and explain that you want to move your website with their hosting, and they will let you know of all the steps you need to give them so they can do the migration for free.
Hostgator vs Hostinger Conclusion
Hostinger is cheaper, you get SSD hosting but no free SSL (you will get only if you catch a deal), if you don't plan to have an online store you don't need an SSL.
HostGator is slightly more expensive than Hostinger, but you get free SSL and HDD storage. Both hostings have their pros and cons like every other hosting there is.
If you have any experience before online, you should definitely go with Hostinger, they offer phenomenal services with phenomenal prices.
For the price you pay and for the hosting you get at that deal, you can't expect more, the only downside I saw with Hostinger is no phone support and custom cPanel. So if you are an experienced pro or developer, you might have some learning to do with Hostinger.
If you are a beginner using Hostinger will be very easy to use as well.
Going with HostGator will not be a mistake as well, they are phenomenal and they are really popular worldwide, they host over 8 million websites around the world.
The lack of SSD storage in their plans is one of the things I don't like, but they have so many positives all around.
Hopefully, you enjoyed this Hostgator vs Hostinger battle, and we hope you will make the best decision for yourself and your business.
Here are my detailed reviews of HostGator and Hostinger, as well.
Let's know if we missed anything so we can update the post and future visitors to know notified about it.
Click here to get the best deal with HostGator.