We gonna do a HostMonster Review on one of the oldest hosting companies that I know. I will give you an honest review of whatever you need to use it or not.
They've been founded in 1996, making them one of the oldest hosting in the web industry.
I will give you all the positives and negatives in this review.
Let's analyze their pricing first.
HostMonster Review Pricing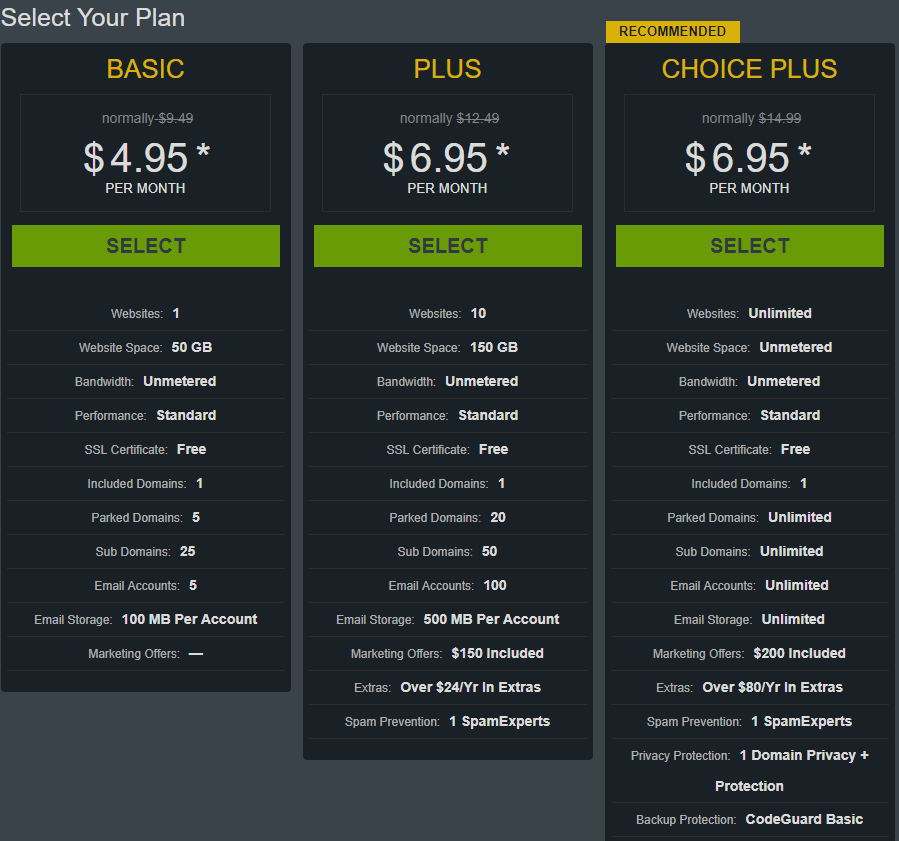 Basic ($4.95/month): will allow you hosting of one website, website space of 50 GB, bandwidth is unmetered with free SSL certificate.
Plus ($6.95/month): will allow you to host up to 10 websites, website space of 50 GB, bandwidth is unmetered with free SSL certificate. They also have marketing offers up to $150 included, and other extras and also offer 1 Spam Expert.
Choice Plus ($6.95/month): will allow you to host unlimited websites, website space and bandwidth are unmetered, you get a FREE certificate, $200 in marketing offers are included, $80/yr in extras, 1 SpamExpert, 1 domain privacy, and protection plus CodeGuard Basic.

HostMonster Review Average uptime
Before making the review, I had high hopes for these veterans in the hosting industry.
I will explain everything in a minute, we check some analyses and we saw they had pretty good uptime.
They have an average uptime of 99.95% for the last 15 months. That is pretty good.
HostMonster Review Inconsistent support
I've tried chatting with the chat agent, it took 3-4 minutes to get an agent to come to chat, and gave me answers within a couple of minutes.
Their support maybe is not the best but are decent. Not a lot of companies can afford top-notch customer agents.
Security
HostMonster provides good security options to protect your site from any spammers or malicious scripts.
One of the reasons why you may get malware is not updating your plugins or themes, or your WordPress data as well.
They are doing a good job by including HotLink protection, SSH access, SSL certificate, and spam protection.
Decent value
The cheapest plan is $4.95/mo, you get 50 GB storage, unmetered bandwidth with free SSL.
For beginners, this works well because you don't gonna need 50 GB storage if you don't use some high-quality videos on your post.
You get FREE certificate as well.
Let's now cover some of the cons now.
Average load time
We tested the website on HostMonster and saw that the average load time is over 1,012ms.
I think that this is pretty slow for a website of the caliber that is HostMonster and for the prices they charge for their hosting plans.
Charging for backups
They charge $1.99 monthly for doing a backup, of course, if you want this in your plan.
Many other web hosting platforms offer this feature for free.
No free migration
Lots of hostings that we reviewed in the past offer free migrations. Why they do that is because they instantly gain a new client while the competitor is losing one.
HostMonster doesn't offer free migrations, they will charge you $149.99 if you want to move up to five websites on their platform.
Really high renewal prices
A lot of hostings avoid telling the whole truth. They tell you that their plan is $2.75 per month, but only if you pay for 3 years of hosting.
HostMonster does the same, their renewal prices are much higher after the first payment.
Conclusion
I don't recommend HostMonster. That is pretty much it. Hopefully, this HostMonster Review explained a few things about them.
There are tons of better services like SiteGround, BlueHost or HostWinds. I've reviewed them all in the past and also make a couple of comparisons for them.
HostMonster doesn't offer free migrations, their hosting plans are not cheap, they don't have a great customer support. Also, include a lot of extra hidden fees over time.
But, if you are still making a decision to go with them, click here go get the best deal for yourself.