You can learn how to promote YouTube videos with proven methods that can maximize your views and subscriptions. If you love creating video content and you love to be successful on YouTube, then follow the guides below to be successful.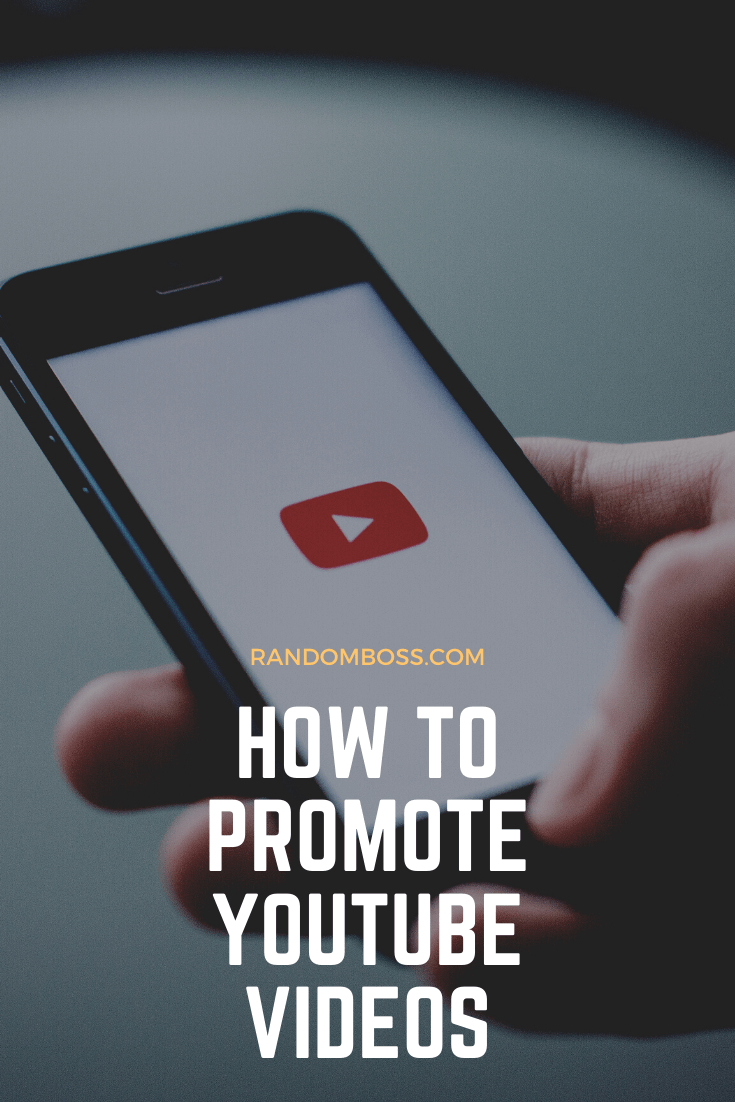 The methods below will help you establish yourself as a more authoritative YouTuber in your industry and will help you increase your income. These methods are learned from thousands of video content consumed and create as well.
[bctt tweet="Grow your YouTube income and following and learn how to promote YouTube videos as well." via="no"]
Method #1: Publish only quality content!
This is one of the most important things. You need to give value to each video for your audience. Make sure the video is either entertainment for them or they can learn something so it can solve some problems.
You can focus on providing value to listeners so they will subscribe and watch everything you publish.
Method #2: Start using End Screen and Cards Features
This is a great way to get more engagement on your videos, people can continue watching more of your videos. When you use cards and little popups they will click if it is on a similar topic.
It is a great way to hook your viewers to continue watching your channel and to subscribe to you. You can in the last 10 seconds of each video to add a couple of videos so viewers can continue watching those.
Method #3: Make Playlists

Depending on what YouTube channel you have, you should start creating playlists. If you are in the automotive channel, then create a list for a specific car's project and how it goes.
You can make the videos in parts and this can as well increase your ad revenue. This is not something a lot of YouTubers focus on but is a great way to promote YouTube videos and the chances of people subscribing are much higher.
The image above is from Neil Patel and you can see how he builds playlists for his audience if they want to educate on different topics.
Method #4: Longer Videos can result in higher Ad revenue
Studies have shown lately suggest that videos longer than 10+ minutes do better. You can also add more ads to them manually so it will result in more revenue.
Focus on having a long-form content, and if you can manage to make quality enough content that your views will watch it till the end, then YouTube will love you and push your content more. Why? Because your viewers stay longer on the platform so they can promote more ads to them.
Method #5: Creator Academy

I don't know if you know about the YouTube creator academy, but they have some amazing content for you to learn.
You can check it out here, it is free.
Method #6: Call To Action
If someone watched the entire video of yours, you will not just end it before telling them what to do. This is really powerful and everyone on YouTube that is successful is doing it.
What the call to action means at the end of the video? This means that you tell them to like, subscribe, turn the bell icon or if you promote something in your description to tell them to check that out too.
Since they already watched the entire video of yours, they are now more likely to trust you so they would want to follow up and check out your next videos.
You've already helped with your video to either entertain them or solve their problem, so they can return the favor by subscribing, liking or commenting. This is really powerful to know, and it will help you grow your channel because they are willing to share your content as well.
Method #7: Build a website
This is extremely important if you wanna be authority and people to trust you more, you need to have a website, period. I run a couple of big Instagram accounts, and as soon as they hit 50k followers, I instantly make websites for them. They do not have any numbers or hyphens, so I can have the ownership of the @ on Instagram and on .com.
This gives me more authority because most of my competitors in my niche have accounts with a lot of dots and numbers. Sure, the audience will follow your content, but when it is time to get money out of the wallet, it will be harder to trust you.
The same applies to youtube, so you should have a brand website that can also bring traffic to your YouTube videos as well.
Neil Patel has over 500k subscribers on YouTube, and on his domain, he brings over million readers each month. So, you should consider your YouTube business more seriously now.
Where you can make a website?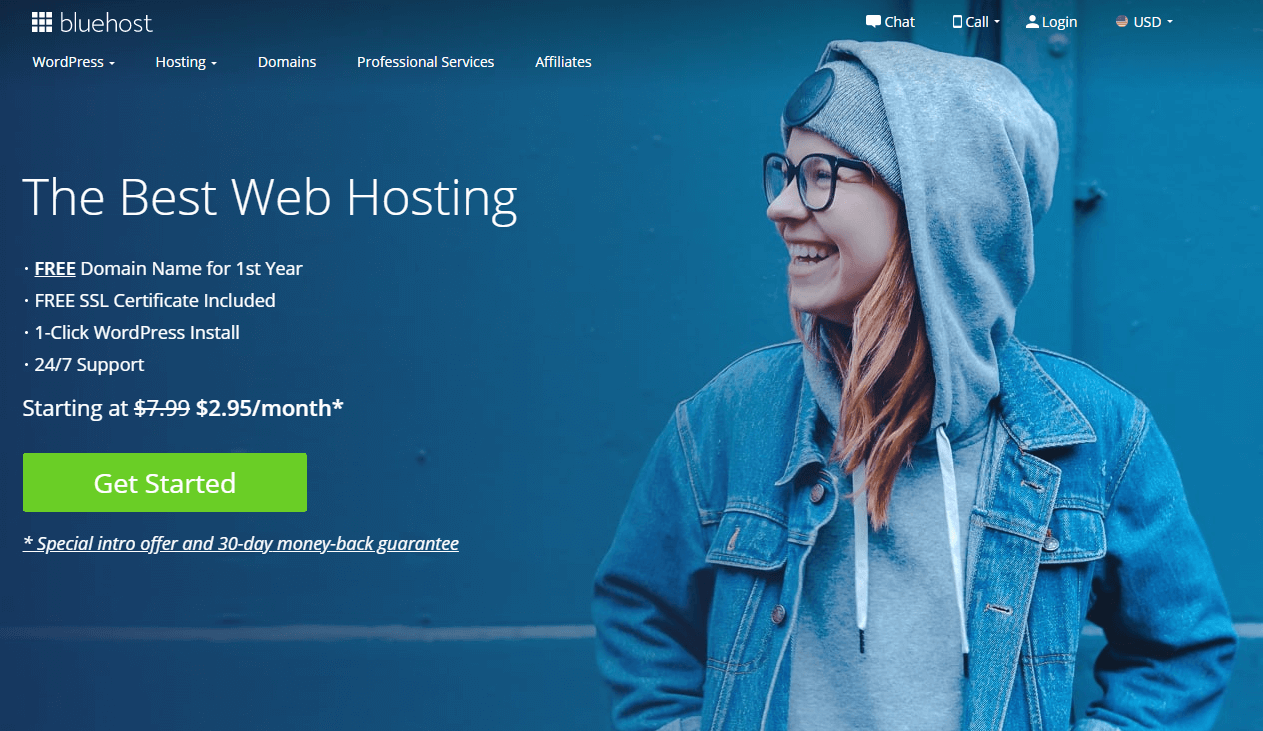 BlueHost, it is extremely easy to start a website for just $2.95 a month. You will get a FREE domain name, FREE SSL certificate, 24/7 customer support and 60% OFF on hosting. This is a deal that you don't want to miss. Click here to get the RandomBoss BlueHost special.
If you wanna learn how to start a website with BlueHost, check this link.
Method #8: Social Media
[bctt tweet="How to Promote YouTube Videos with Social Media? Start joining FB groups in your niche." username="iamrandomboss"]
It is very effective if you start joining Facebook groups that are in your niche. If there are questions consistently on topics that you do videos for, comment on those posts so you can start gaining traction more.
You should start to be helpful and so you can gain respect within that community, you will be easily trusted as well.
Method #9: Be consistent with uploads
This is very very important. Graham Stephan publishes I think 3 videos weekly at exact same time every week. He makes over $100k month with his one youtube channel that is focused on minimalism and real estate.
YouTube algorithm trusts him and once he publishes a video, YouTube pushes it in recommended or suggested videos as well.
Method #10: ContentSamurai
If you think that you don't publish enough videos on your channel, start using ContentSamurai to create videos for you.
All you need to do is to gather 500-600 words to create a 3-4 minute video, it will use specific keywords in each sentence to create a high-quality video for your YouTube channel. It creates perfect scenes and it also has voice-over and other songs that you can choose from, you don't even need to change anything on it.
Also, it can create videos for sales, social media, property listing videos, from a blog post into a video. It has a lot of available templates that you can choose from.
Recently the most-watched video created with ContentSamurai got over 12m views.
Click here to get a 7-Day Free Trial
Method #11: Channel Trailer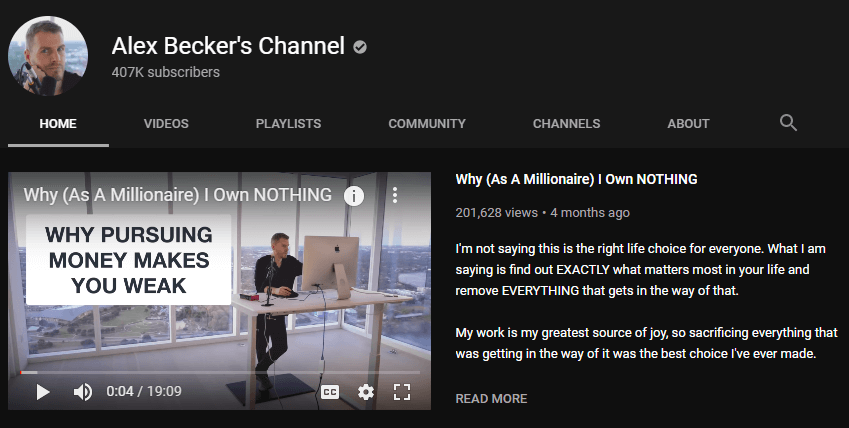 A great way for people to understand shortly who you are and what you do. Most of the time, these videos start automatically, and it is perfect to share your message with new viewers of your channel.
If you don't show your face and want someone to do a trailer for you, use Fiverr, they have great gigs on creating great videos.
Method #12: Take it seriously
Everything you do on YouTube, make sure to have the channel art, logo or video thumbnail tell what you do. If you are in affiliate marketing, make sure you have it in your channel art and how you help other people start affiliate marketing.
It is the easiest way for people to gain trust and subscribe, they will know what you do and you are not just another YouTuber. If your audience trusts you, they will continue watching every video of yours and this means more views – more ad revenue – passive income.
Method #13: Focus on SEO
[bctt tweet="YouTube is, at the end of the day, a search engine… that's why Google bought it." via="no"]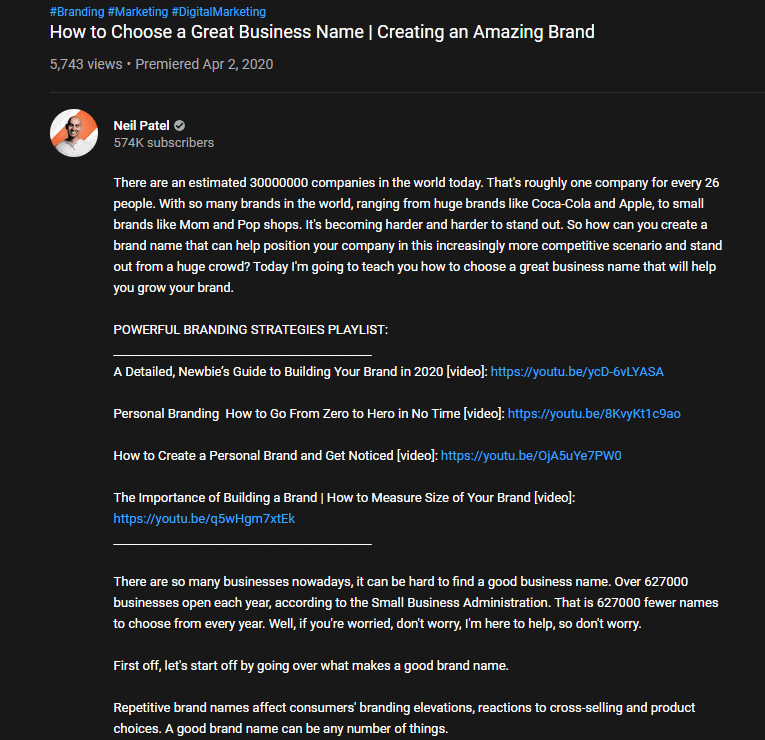 Check Neil Patel how he is doing it, providing so much value in the video, that YouTube has no other option then rank him higher in the search results.
If you know what you are doing, then you can easily rank your videos not only on YouTube search but as well as in Google.
What does this mean? Make sure to have Video tags that are relevant to the content you have, and what keywords you are trying to rank for.
Make sure to include the keyword in the title and in the description, and if you can make sure to write more in-depth 300-500 words description in your video.
Method #14: Use power words
Not only that will increase your CTR and Watch Time, but this can help your viewers to share your content more. If you can use power words like Best, Secret, Method, or question-based headlines, it will only do you good.
Method #15: Quora and Yahoo Answers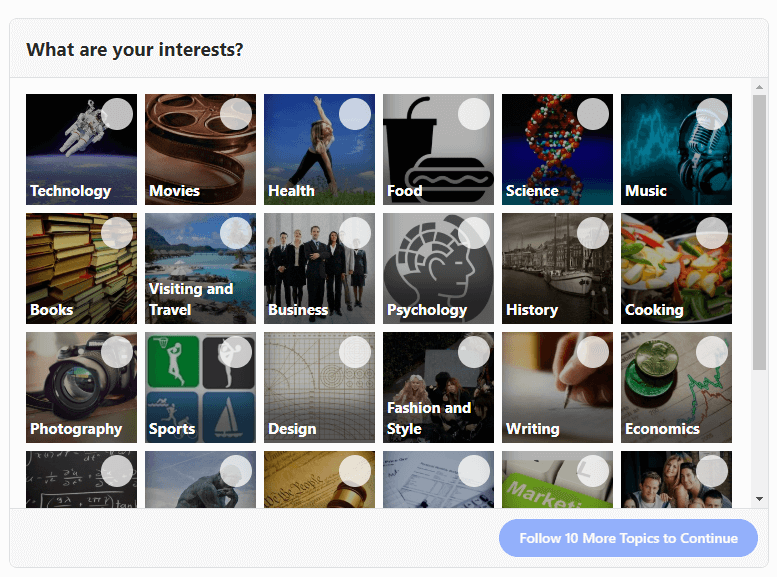 Quora is very popular and people are asking thousands of questions on each topic daily. You should go and sign-up on Quora and start providing value in your answers, and you can always link back to your video.
Just make sure this doesn't look spammy and not overdo it. Why? You can easily be detected that you are consistently promoting and not providing values.
Try doing 5 answers an hour, and maybe promoting your video in 2 of them. Search for the most popular questions because they are always viewed and you can easily get views in your videos.
It can easily help you grow your channel if you are a brand new YouTuber.
Method #16: Pinterest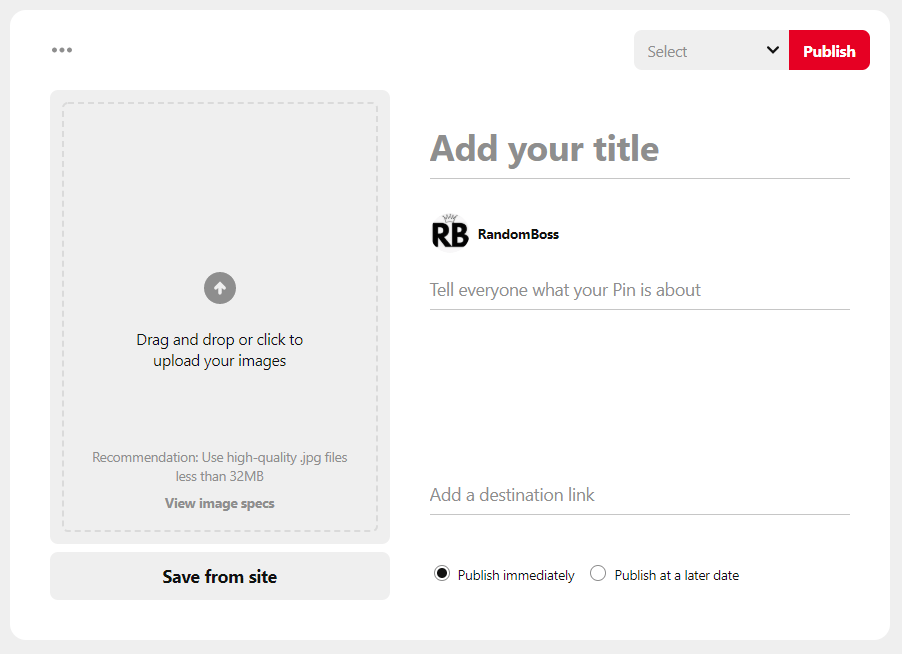 Pinterest is another great way for you to grow your channel. You can start creating pins that can be easily created on Canva, and then publish them and put your video in the destination link.
It is still extremely easy to grow a following on Pinterest, and you need to be consistent with it. Creating an image on Canva can take you 3 minutes.
Method #17: Embed videos on your Blog
The world is slowly transitioning into video content, but if you have started a blog or already have a following, you should start embedding your videos in your blog posts for people that hate to read.
Not only that YouTube gonna love this, but Google as well, when Google crawls your post, it will see that you have images and videos, it can push your blog higher in the search rankings.
If you haven't started already, click here to start with BlueHost.
Method #18: Comment on other videos in your niche
This is something that not many people know about. You can easily subscribe to everyone that is in your niche, click the bell icon and once the upload a video, you get the notification. Like their video, make a nice comment that can be liked most likely by other people and them as well.
For example, if Gary Vee uploads a video, comment in his video how you follow his guides on entrepreneurship and how motivated you are and you already started your own channel.
He has millions of people watching, and a big percentage of them look into the comments, and if you are the first comment that has the likes, then they most likely check your channel and subscribe as well.
Method #19: Be careful where you promote
I know this is maybe weird for you, but you need to know that if you are using Instagram for example, and if you wanna link to your YouTube channel by posting it in the bio, you may be making mistake.
Why?
Instagram already solved this issue by releasing the IGTV, and they want people to stay on their platform for long-term content as well. If you try linking your YT account somehow from your YouTube bio, Instagram may lower your engagement rate. They are huge competitors. Instagram already beat Snapchat with the release of stories, so I will not be surprised if they try to lower your engagement rate if you promote YouTube content.
If you gonna do something like this, do it at your own risk. Maybe swipe up could work if you have over 10,000 Instagram followers.
Facebook already does this, if you post a YouTube video it kills your reach, but if you upload the video itself on Facebook, it instantly has better reach.
Method #20: Should you go Live?
This can be very good for engagement and getting people to like your content, comment or even donate. This could be very beneficial, but some YouTubers like Alex Becker claimed that it kills reach when they don't delete the video once it is finished.
Let me know what you think about this in the comments below.
Method #21: Bring or Be a Guest to other channels
Another way to get more exposure is to contact other people in your niche. Ask them nicely if you can do an interview with them somehow. Maybe mention each other's channel in the next upload so both of you can benefit from the audiences.
If you can provide value even better, people can appreciate it and visit your channel. Sometimes even mentioning other channels that do good content, they will notice it and do it the same.
Method #22: Promote it on Twitter and LinkedIn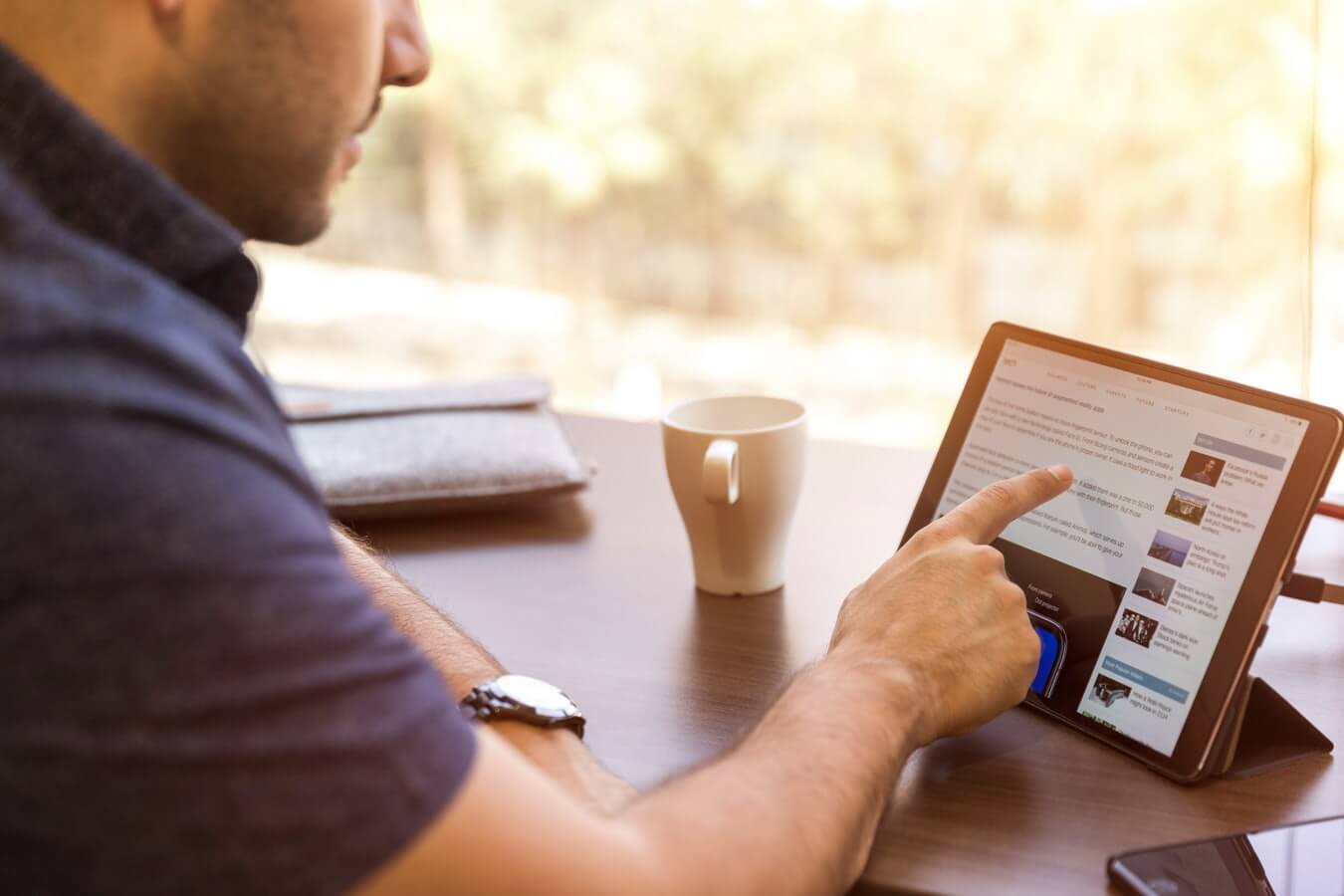 Twitter maybe it is known for more fun, but LinkedIn is full of business people that want to do only two things: do business and make friends. If your video is extremely valuable, then you can start contending with people in your industry on LinkedIn.
Method #23: Make Great Thumbnails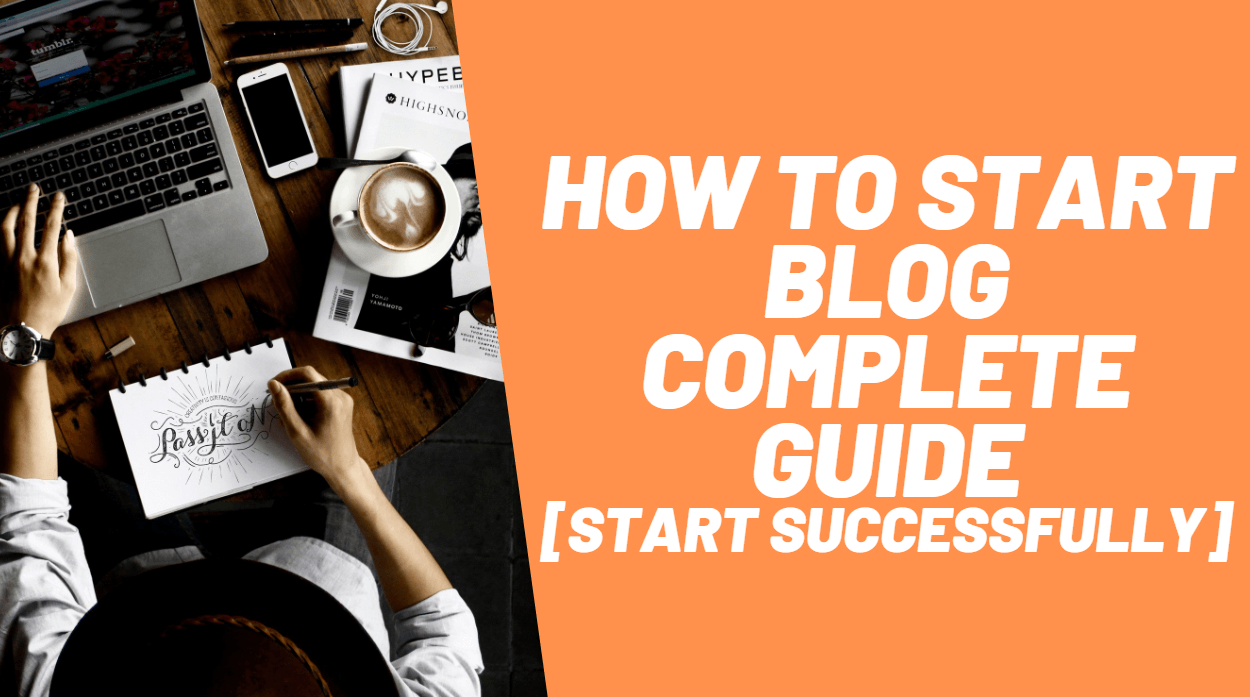 One of the best ways to get easily noticed on YouTube search, suggestion, or recommended is to make super good looking thumbnails. The above image is something I've done under 5 minutes, it was quickly and good looking.
It has an orange color that can catch your attention (maybe with black text would be better), and help you increase the CTR. Depend on what your niche is in, using Canva for thumbnails is crucial.
Conclusion: How to Promote YouTube Videos
Hopefully, this blog post on how to promote YouTube videos helped you bring value to yourself and your channel. Let me know in the comments how helpful I was or if I missed any topic.
Youtube is the second-best search platform, and you should use it to get more exposure for your business. Below are some of the most searched questions regarding YouTube, so make sure to read them.
[bctt tweet="Reality television is less honest than YouTube. YouTube is the real reality. " via="no"]
Frequently Asked Questions (FAQ)
Q: How can I promote my YouTube channel for free?
A: Use platforms like Quora for answering questions, join Facebook groups in your niche and bring value to people in your niche.
Q: How do you get subscribers on YouTube fast?
A: Depending on which method you are asking, usually you can buy subscribers from Fiverr or SEO Clerks, but I do not recommend this, because it may hurt your channel authority in the future.
Q: How much money do 1 million YouTube views make?
A: Average YouTube video that has 1 million views could make around $500-2000 in ad revenue, not including any links that users may promote in the description.
Q: How can you make money on YouTube other than ads?
A: Selling merchandise, affiliate marketing, dropshipping, advertising peoples products like Alpha M YouTube channel. There are many ways on how you can monetize an audience.