Making money online is fun and exciting, and in this guide, you will learn how to start affiliate marketing for beginners. I will teach you how to start a blog, where to find products to recommend, how to promote them with organic traffic.
The world slowly is transitioning to remote work and it is important for you to take care of yourself as well.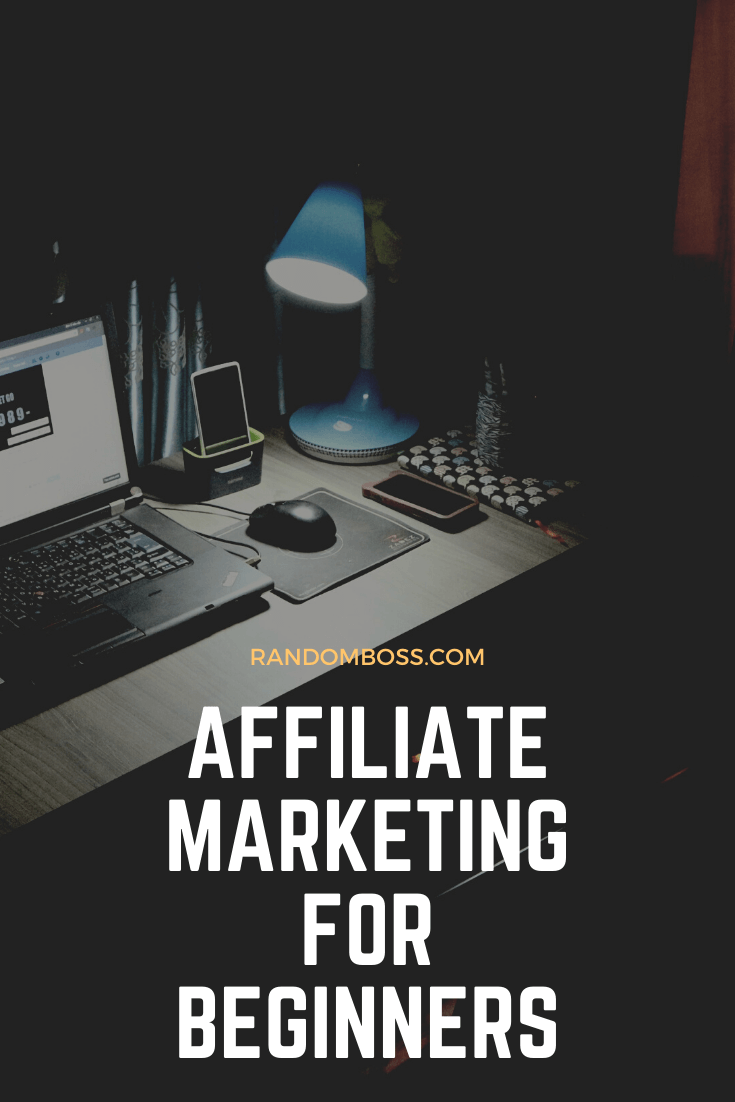 I believe that every beginner should start with affiliate marketing. It is the easiest method to test the waters online, and it is free.
Everyone can go and sign-up on an affiliate program platform and see what products you can promote.
[bctt tweet="Affiliate marketing has made businesses millions and ordinary people millionaires." via="no"]
What is Affiliate Marketing?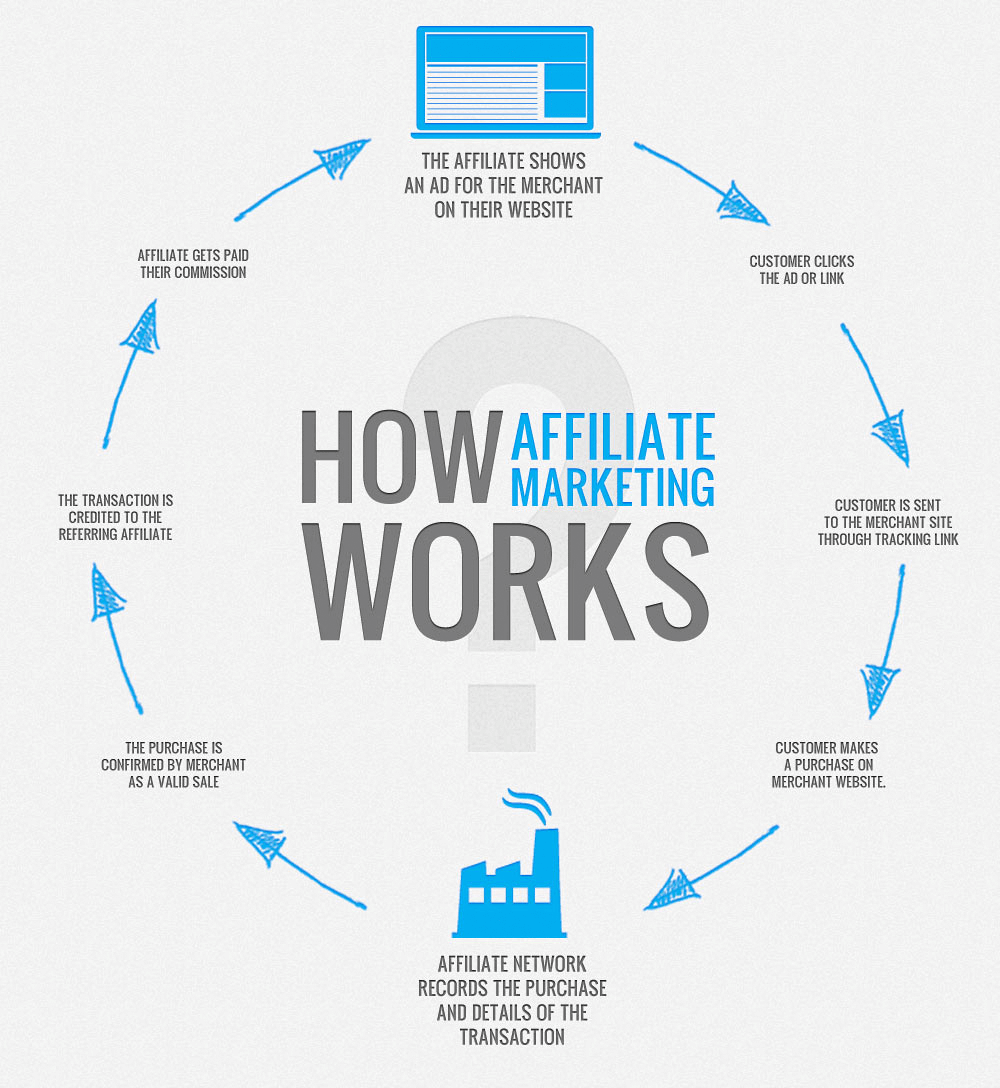 Simply explained is when an affiliate recommends a product or service to his audience. If someone of the audience buys the product/service, you will get a commission.
If you know a product that worked for you and can solve your audience problem so they will benefit, they will be happy to purchase the product.
Commissions come in the form of one-time or recurring monthly payments.
It is a nice way to monetize your followers, and the money on the upfront is not big. You don't need to deal with the customer support, don't need to deal with refunds as well.
You can find affiliate offers basically in any niche like tech, fitness, food, travel, etc.
What is the best way to start?
The best way to start is to start a niche blog or website. I recommend for you to niche down and start a blog in small niches. Keep reading to find out how to start a blog.
For example, if you love food and wanna start a food blog, then you can narrow it down for keto diet, vegan diet, carnivore diet, nutritious healthy foods.
You can write super focused content on a specific topic and people that are doing a keto diet will follow your blog for keto advice and will follow your social media as well. The same goes for other niches as well.
Where do you find affiliate offers?
Firstly, you can simply google "your niche + affiliates", for example, if you are in keto niche, just google keto + affiliates. Another way to find good affiliate offers is to head over to ClickBank and go in the marketplace and you can see what programs they have in Keto.
You can find Affiliate offers that can make you a 75% commission on a specific product. If you are promoting a $100 product, and if you make a sale, you will get a commission of $75.
To promote these kinds of offers, it is important to have a website. I do not recommend using free platforms like weebly.com or blogpost.com, your website will be a subdomain there. It will be a long URL, you will not have ownership over it, and it can be easily shut down if someone reports it.
So what you will do?
Start a Website/Blog
Starting your own blog is the best thing you can do when you are in the first days as an affiliate marketing beginner. Getting a domain and hosting that will have great loading time and uptime is crucial to be successful.
Usually, a domain name could cost up to $18 per year, while hosting could cost you $10 monthly. I know that can be a lot of money for beginners, that's why I have a very special deal for you.
For as little as $2.95 per month, you get a FREE domain name for one year, FREE SSL certificate that will protect visitor data, phenomenal security features with 24/7 customer support and with 60% OFF on hosting. A perfect deal that you do not want to miss.

The coolest part that is not available to the public, is that you can get $175 free money to spend on Google and Bing ads, in addition to the free domain. Click here to get the RandomBoss special.
I know that thinking a good name can be difficult, go with a .com, aim for 2-3 words, avoid numbers and hyphens, make it easy to remember and catchy. If you wanna use a personal brand, then you can use your name or a variation of it.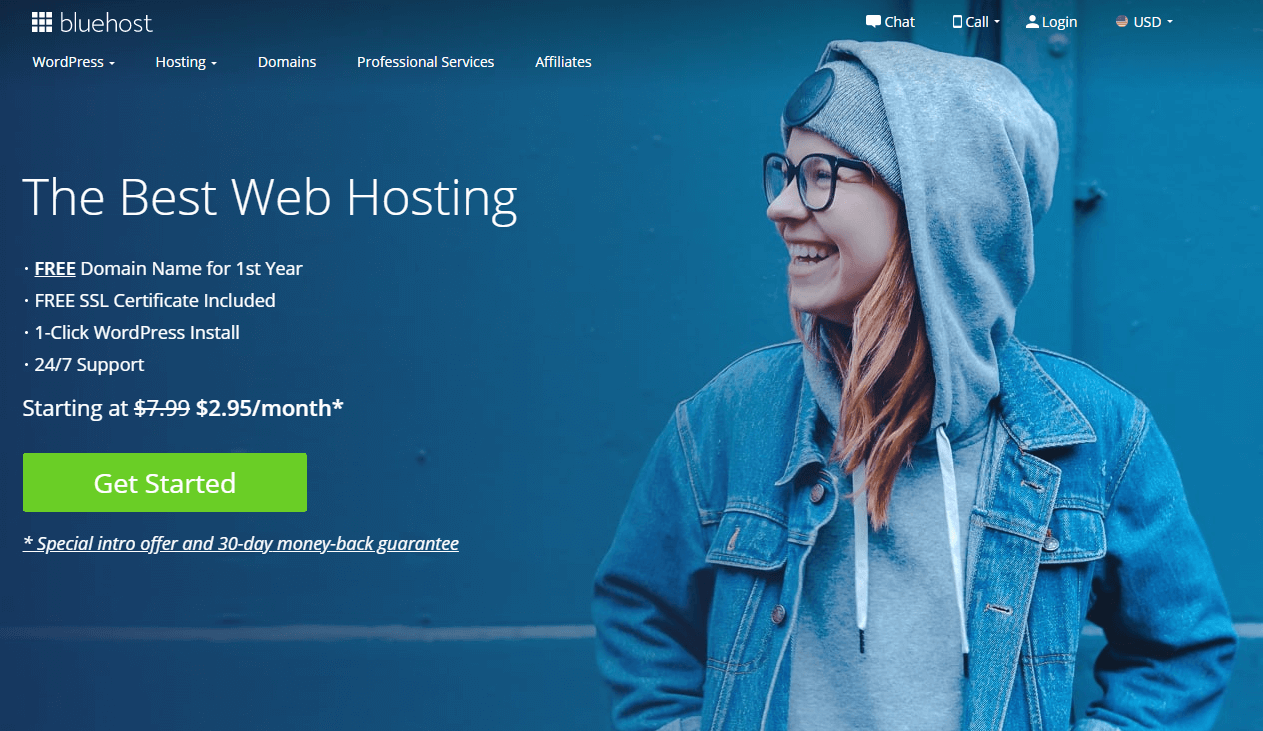 Note: I have a detailed guide on how to start with Bluehost, so if you have trouble starting with Bluehost, click here.
Disclosure: Please note that some of the links are affiliate links and at no additional cost to you, I'll earn a commission. When you purchase hosting using my affiliate links, they compensate me, which helps make this guide free of charge to you and ensuring you get the best possible deal. I only recommend services that I've personally used and stand behind.
How to promote affiliate offers?
Since I took the keto niche for the example, I will move forward with it. You started a blog now, and now it is time to write some content. What topics to write so you can rank them?
I highly recommend focusing on low competition keywords when you are first starting a blog for beginners. The blog posts topics that you can write are endless.
For example, if you wanna promote the Custom Keto Diet or Keto Diet resources from Clickbank, you can write topics on "how-to" or "best" or any questions.
Here are some topics on the top of my head: How to start a keto diet for beginners, What is Keto Diet, Best Keto diet for beginners, how to start a keto diet and lose weight, How to stop sugar cravings [you can promote keto], or how does the Keto diet work.
You need to optimize the blog post for SEO and after a while, you will see visitors coming in to check your content from organic searches.
Quora or Yahoo Answers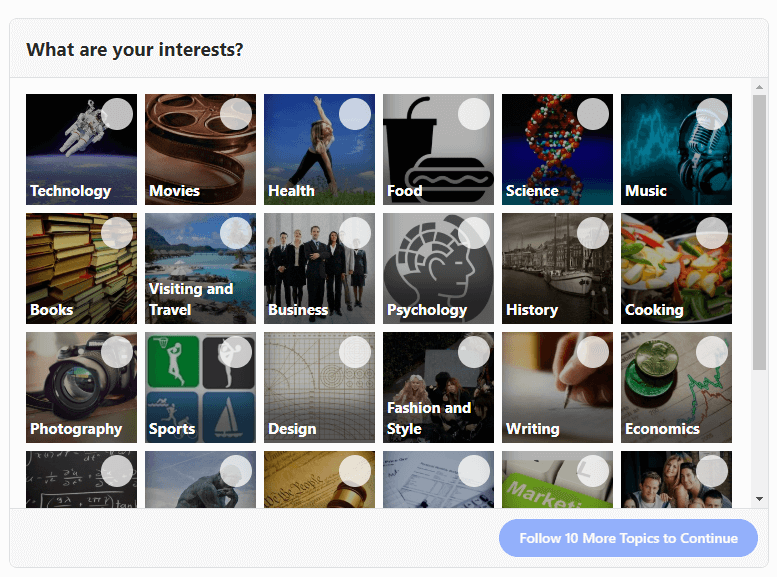 You can sign-up in Quora with FB account, Google or email account. This is where people ask questions on certain topics. You can select your interest based on your niche, then you can start providing answers to the questions you see in Quora.
Just make sure that you don't look as spammy, provide better and longer answers, and they do not allow affiliates links, so that is why it is important to have a website so you can post a link from your blog.
If people asking questions, and you provide them with an in-depth answer, then most likely they will be visiting your site and be interested in seeing your content.
Starting a YouTube channel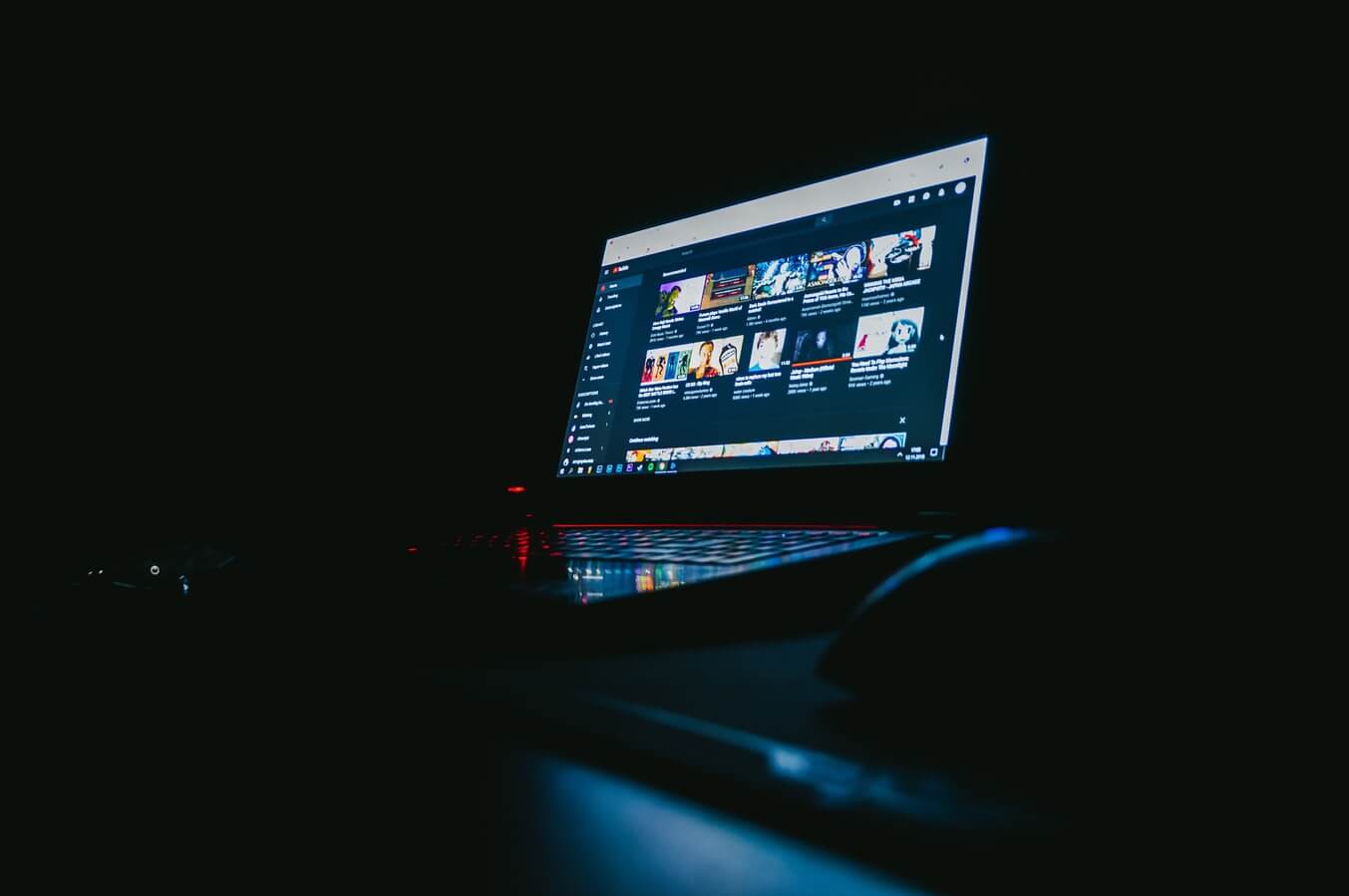 I love Youtube. It is great free traffic that you can also bring to your blog. You may be now thinking, hey I'm not good to talk to the camera, I don't wanna show my face out in the world.
I have a solution to this, and you gonna love it. You have your blog and you have written a 1000 word article in your niche, and how you can promote it on YouTube now?
You can now use ContentSamurai. How can ContentSamurai make videos? You head over to your blog and copy the article and post it to ContentSamurai. They will create variations of certain keywords in your article and create a video for you.
You can change the voiceover, you can change the videos and put photos, it is a perfect platform that can generate automatically video for you. Creating a YouTube video is very easy when you use them. I was shocked that a 1000 words blog article can be turned into a 3-6 minute video.
You don't need to spend an entire day trying to edit your video, recording a voice-over, and finding royalty-free videos. ContentSamurai does this all for you.
They offer a free trial to the RandomBoss readers, so you can see for yourself how they work.
Click here for a 7 Day Free Trial on ContentSamurai.
Start a Business Pinterest Account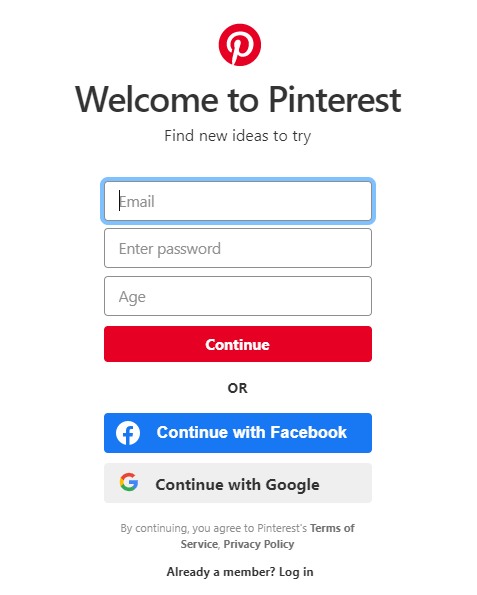 You can focus on Pinterest and using TailWind to publish content for you. Start creating pins on Canva and upload them to Pinterest. This is an amazing search engine (it is not social media), where people (80% women) search for images that can improve somehow their lives or solve their problems.
I've seen bloggers with over 10m million monthly views on their Pinterest accounts. The exciting part is that creating Pins is free on Canva. You can upload 2 pins a day for your blog and start seeing traffic rolling in.
Here is me creating a free image on Canva for this blog post, so I can publish it later when I'm done: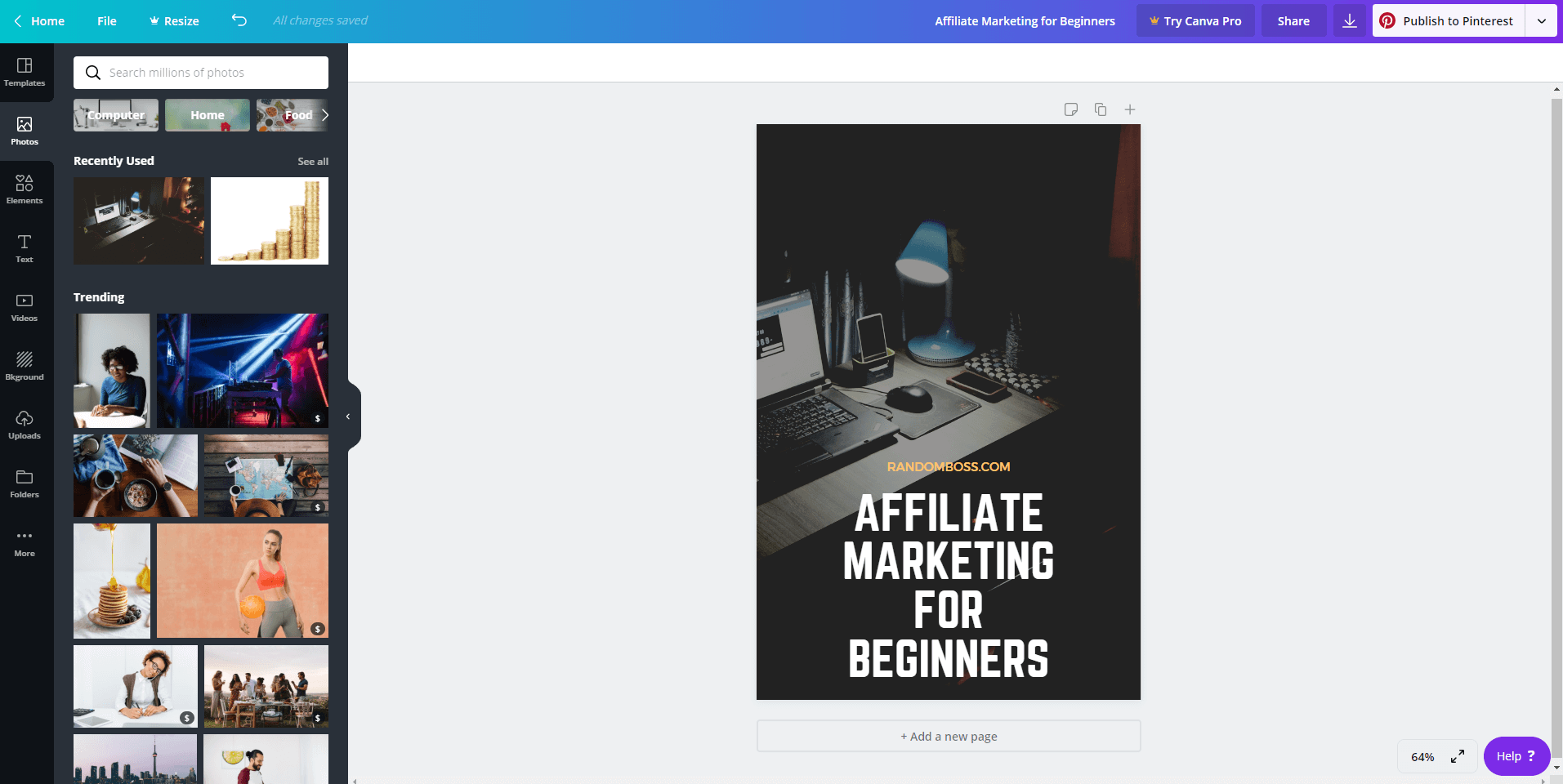 You can find 100s of temples that are free, change the text and the image and then download it. You head over to Pinterest and click on Add Pin.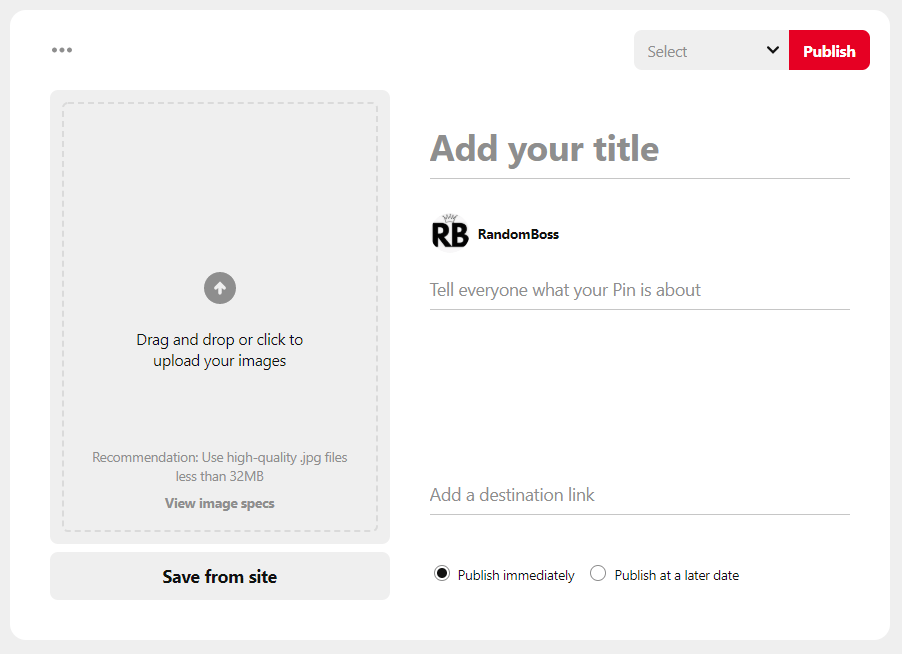 This is what you see when you are trying to add Pin. You upload the image on Pinterest, add the title and little description about the pin, then add a link from a blog post in the destination link and hit publish.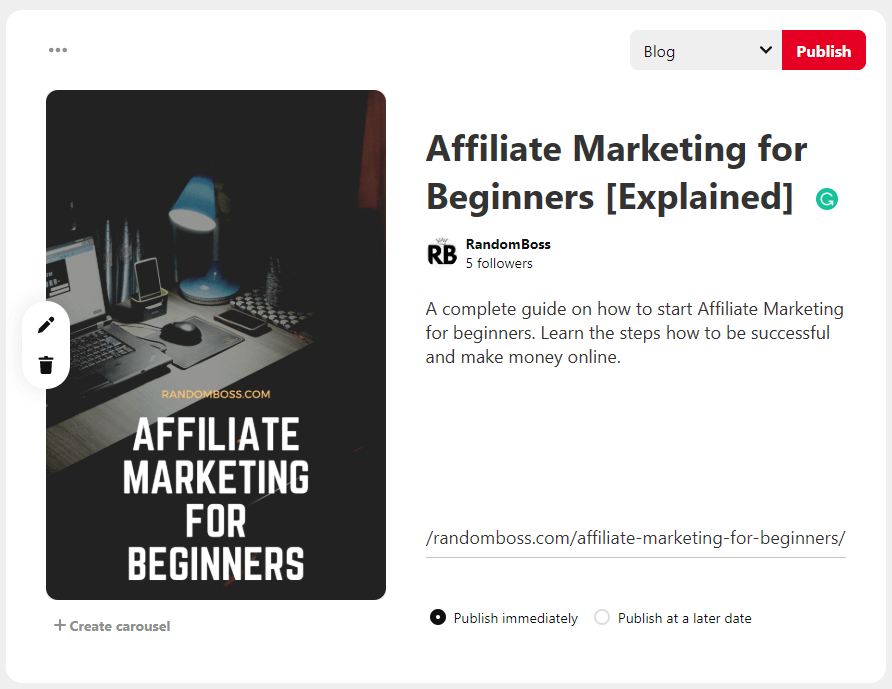 Pinterest is fun and one of the easiest platforms that you can grow following. I have a complete guide if you are interested in making money with Pinterest.
Affiliate Programs
Amazon Affiliate Program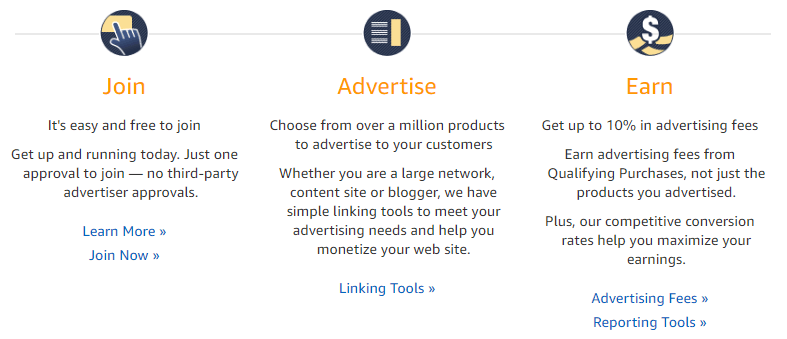 Amazon is one of the best affiliate programs, and the results can be stunning! Why? Because it is one of the most trusted brands in the world. There is nothing shady when you hear the Amazon. People order stuff on Amazon and get it delivered the next day.
You need to get approved first, then you can start promoting their products.
How can I find products on Amazon and then promote them on my blog? 🤔
You can start writing topics on "Best" and "How-to".
Depending on your niche, you can write a blog post on the "best phone cases for iPhone X" or "best wooden shelves for home". You can make a blog post based on these topics and analyze each phone case or wooden shelve and below it put a link to it from Amazon.
People that are searching for the term on how-to or best are ready to purchase something from Amazon or any other platform.
Affiliate Marketplaces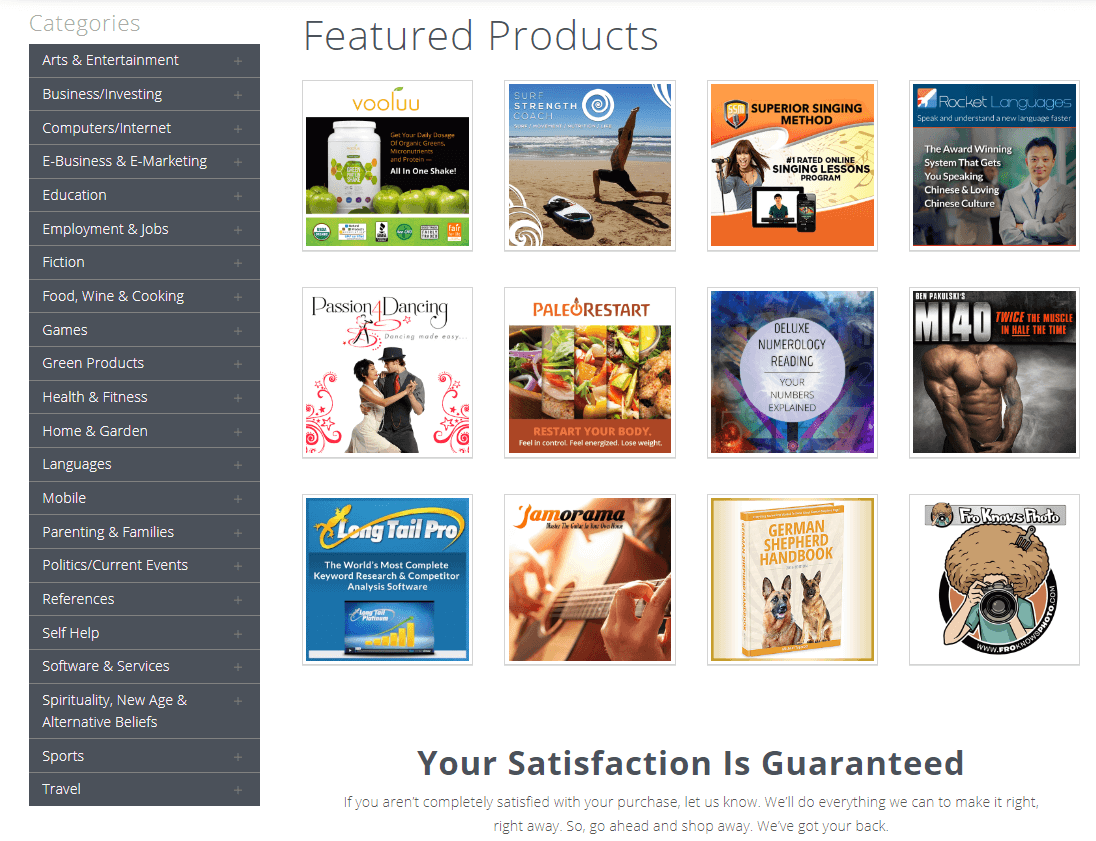 Affiliate marketplaces have large affiliate offers in any niche. You need to sign-up and join some programs so you can get the affiliate link. Then you can start using link cloaking plugins for WordPress to short the links, usually, the links are long and look quite spammy, so it is important to shorten them with Pretty Links.
Pretty Links will also track your links and see the clicks you get as well.
One of the best marketplace for affiliate offers are:
CJ (Commission Junction)
JVZoo
FlexOffers
MaxBounty
You can join on all sites above for free. Some sites require some info before you do, on what website you have, what you will promote, how you will promote. So for a specific offer you may be rejected.
If it happens, just move to another product or another marketplace. I personally love ClickBank and ShareASale, on ClickBank you don't need to be approved to promote a specific offer. ShareASale is different, and you need to apply to join a specific program and get approved so you can promote it.
Most Products have Affiliate Programs
The online program you are using most likely has an affiliate or refer a friend. You can get compensated if you refer someone to use the service. Payment platforms like Payoneer have it, every time someone sign-ups using your link, both of you will get $25.
If you are a freelancer and you are using Fiverr or Upwork, then you must have a plastic card like Payoneer.
You can promote things on your blog that you are using on a daily bases as well.
Single services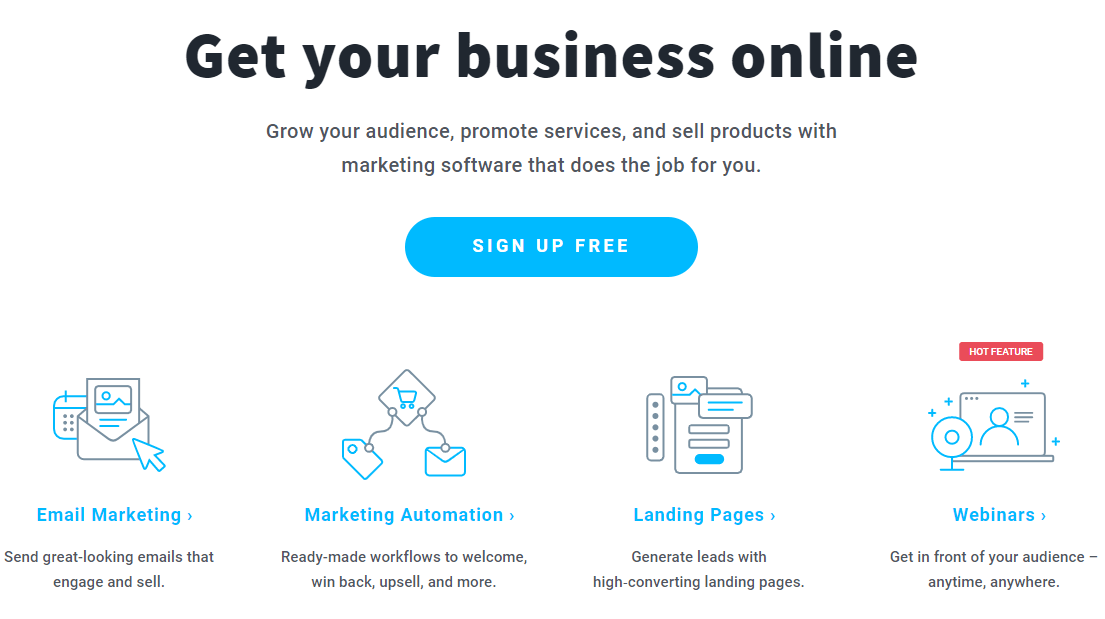 You can promote products like GetResponse, Aweber, Kartra, or other email marketing services. They have options for you to get paid a one-time commission, or recurring monthly 33% commission.
You can promote WordPress themes for bloggers, like StudioPress or Thrive Themes, ElegantThemes and many more.
Another way to make money as affiliate is to make blog articles to compare products, "this product vs this product", for example, BlueHost vs HostGator, compare to each other and their features like uptime, speed, pricing or customer support.
Create a plan now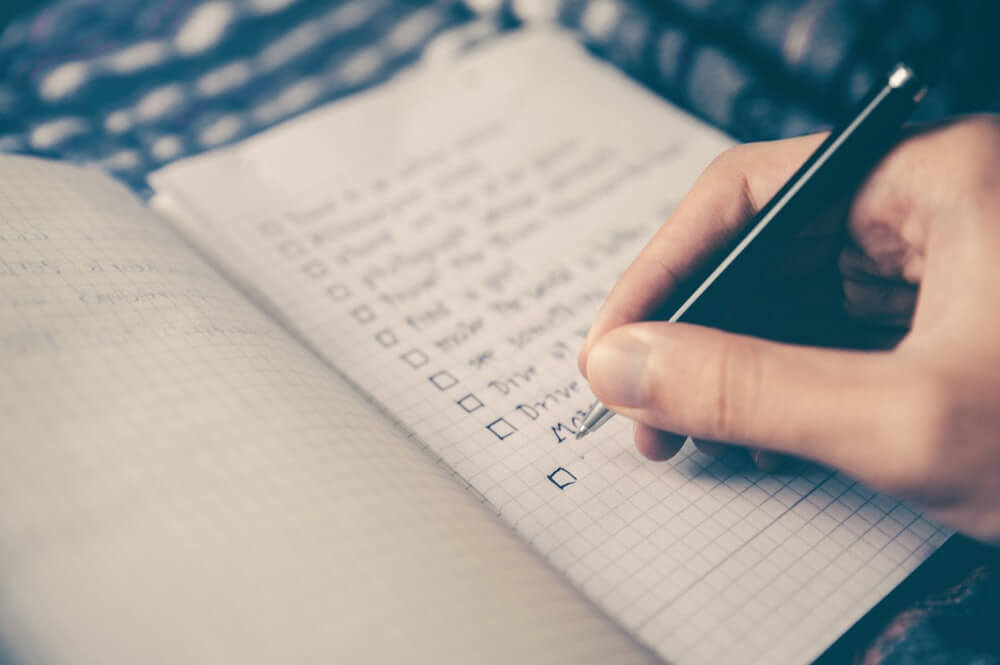 [bctt tweet="By failing to prepare, you are preparing to fail. – Benjamin Franklin" via="no"]
Once you started a blog, it is time to publish and writing content. It is important to be focused on when you are writing content on a specific topic. Every time I'm writing blog posts like these, I turn off all my distractions.
I use chrome extensions like WebTime tracker which monitors how I spend my time on Chrome, I also use DF Tube, it is perfect to hide feed, hide the sidebar and related and suggested videos from YouTube.
This helps me get the job done much quicker and with higher quality. I have a great blog post that I explain how to be more productive while blogging. Click here to check it out.
It is important to focus on quality content these days if you want to rank higher on search engines. The times where you could rank with 400 words are gone, now it is better to have 1500-2500 words that are easily consumable by the visitors.
Paid traffic with Affiliate Marketing
Making money with affiliate marketing for beginners is also possible with paid advertising, but you need to be more careful about how you do it. Platforms like Facebook or Google, do not allow direct affiliate linking promotion.
You can create a landing page as in opt-in form to collect someone's email in exchange for a free ebook, free training, and then promote them paid offers to their emails. Most successful business nowadays makes the most money in the backend by promoting their latest content, discounts, and offers.
Building an email list is one of the best ways to make money on the backend with your blog. You can let your visitors subscribe to a newsletter, and promote your latest content there or give them affiliate discounts from other services.
GetResponse is a great email marketing tool and used by many professional bloggers. It is easy to set-up and to work with GetResponse.
Conclusion: Affiliate Marketing for Beginners
[bctt tweet="Complete guide on Affiliate Marketing for Beginners, check it out." username="iamrandomboss"]
I really enjoyed writing this blog post on how to start affiliate marketing for beginners. It is not a quick-rich scheme, and it will take time to gain traction if you will not use paid advertising.
It enjoyable and great method to make money, by helping other people to solve their problems. Also, it can become a passive income if a blog post is ranked on Google top 10, you will only need to update it from time to time.
Once you focus on providing value to your readers, they will appreciate and they will subscribe to your email list, and listen to your advice.
If you think that this guide was helpful, please share it! Let me know in the comments if you have any questions.
Click here to check FREE Affiliate Presentation
[bctt tweet="The key to success is to focus on goals, not obstacles." via="no"]
Frequently Asked Questions [FAQ]
Q: I am skeptical about affiliate marketing, why should I start?
A: You shouldn't be if companies like AirBnB or Booking can make $93 million in profit each year, a small affiliate blog can.
Q: Can affiliate marketing make you money in the long term?
A: Yes, you need to be focused and to work hard and smart, as well as being persistent.
Q: How much money can you make affiliate marketing?
A: This depends on the work rate you have and how much you are willing to invest in affiliate marketing. If you invest in paid ads, you may get to earn money faster.