This will be a complete guide on how to start a family blog and finding out ways on how you can monetize your blog.
Do you want to keep in touch with your relatives and with your friends? Do you want to monetize your content with a blog?
If you have these questions in your mind, then you are in the right place. In this article, I am going to show you one of the best ways through which you can start your blog, and you will have a personal touch with your family and your friends.
If you're thinking that why you should start a blog because it is one of the best ways to which you can express yourself, you can express what you are doing, your feelings, and your love for others, and you can also express what you are feeling about your surroundings.
There are many pros of using your family blog as compared to social media sites and your emails. For example, emails will not allow you to use any informal language, and on the other hand, the social media sites have their privacy settings, and they have their terms and conditions which you have to follow.
So, dealing with family matters and getting closer to your friends and family, can be done in the best way by making a family blog.
How to start a family blog?
Now, coming to the most practical part of starting a family blog. These steps will allow you to make your family blog with the help of your customizations and personal choices. The following steps are very important to start your family blog.
Decide domain, platform, and a hosting site:
First of all, you need to decide on which platform you are going to make your blog. There are many domains over the Internet which allow you to choose the best plans for your blog.
One of the best and commonly chosen blogging domain platform is WordPress because it allows the users to select and use all the options available on this domain very easily and without making any great effort.
Do not worry, if you do not have any development experience because, on WordPress, you will have complete guidance from start to the end.
There are many other sites that you can use as the platform for your blog, for example, blogger, familylobby.com, and medium.com. If you spend $10-$20 per month on these domain platforms, you will get your independent domain.
You can explore and try a variety of platforms and all the options available before choosing one platform for your domain. You can also choose the hosting site where your blog will reside.
NOTE: We do NOT recommend using a free blogging platform, you will not have complete control over it, and it can hurt your business, and that's why the best way to start a family blog is with a self-hosted domain.
Getting the Domain & Hosting
Getting a good domain name is very important, just know that needs to be easy to remember and catchy, also I highly recommend getting a .com extension for it. Please avoid any numbers, hyphens, or special characters.
Usually, a domain name could cost up to $18 per year, while a web host could cost you up to $10 per month so you can store your data in it. I know that this can be a bit much for beginners, that's why I have a very special deal.
For as little as $2.95 per month, you get a FREE domain name for one year, a FREE SSL certificate that protects visitor data, amazing security features with 24/7 educated customer support with 60% OFF on hosting. This is a deal that you don't want to miss.

When you open the BlueHost's homepage, click on Get Started.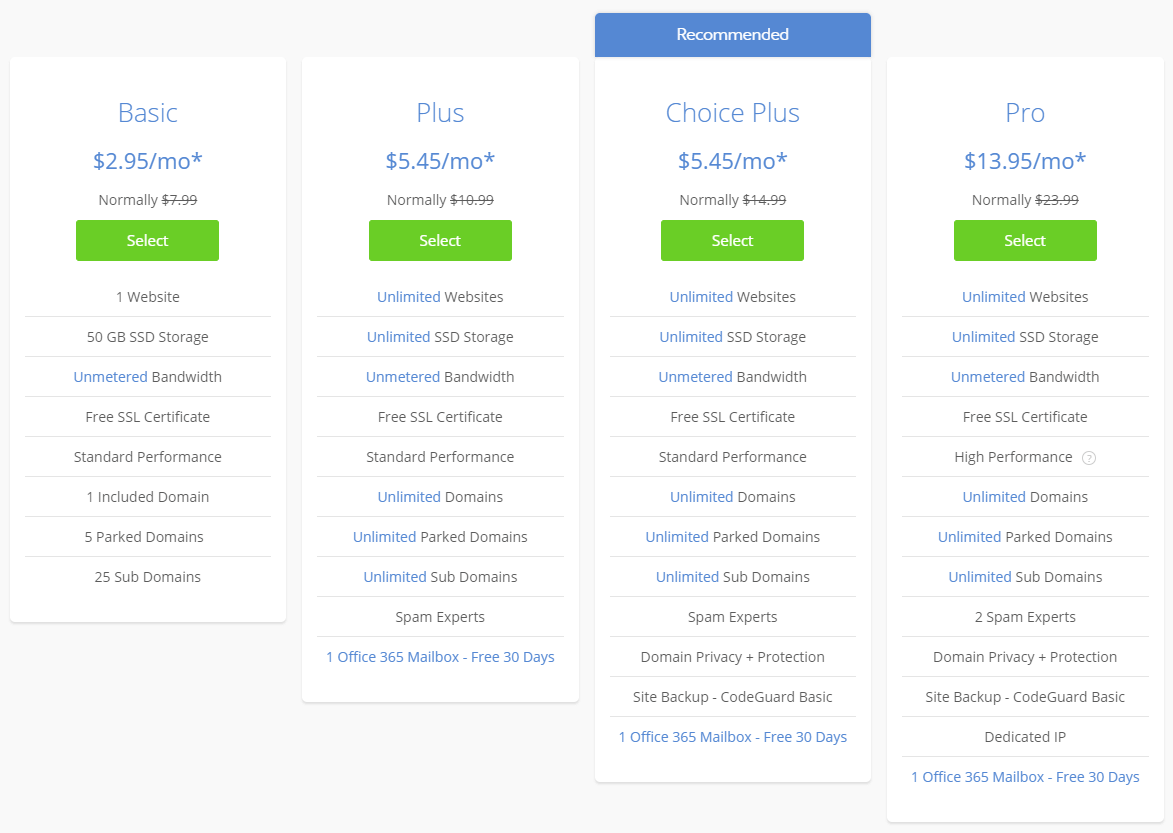 Starting with the Basic Plan
The best way to start with BlueHost is with the Basic plan, you get 50 GB of SSD storage with unlimited bandwidth, once you reach 25k visitors a month, you can upgrade to a bigger plan without any downtimes on your blog.
The 36-month deal with giving you the lowest price for hosting, and if you are on a budget you can choose a 1 or 2-year plan, but the prices will increase slightly.
The most impressive thing about BlueHost is that they give a 30-day money-back guarantee, which is a great deal to start your family blog.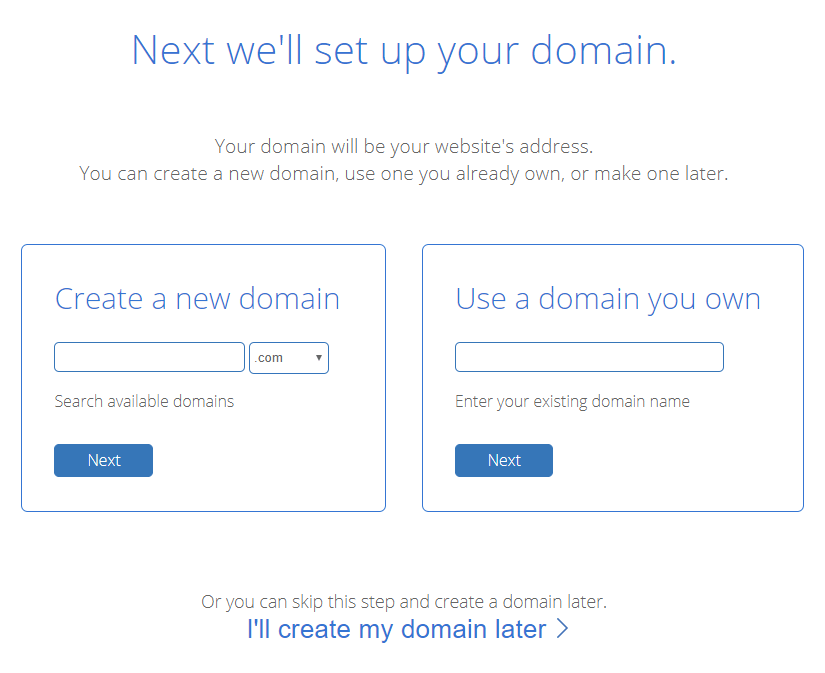 The next step is to fill the domain name of your family blog, or you can choose to skip and add it later.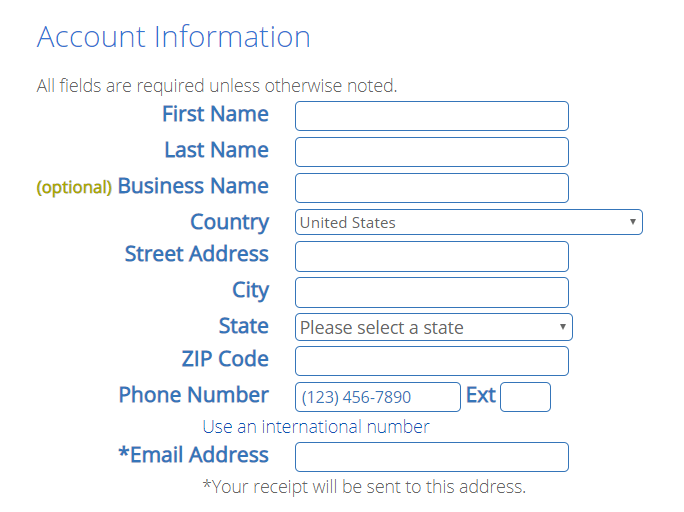 Fill your personal information and if you can grab domain privacy. It will avoid calls from people that wanna help you with SEO and promotions with your blog. If you are on a budget, you can skip this and always add it later.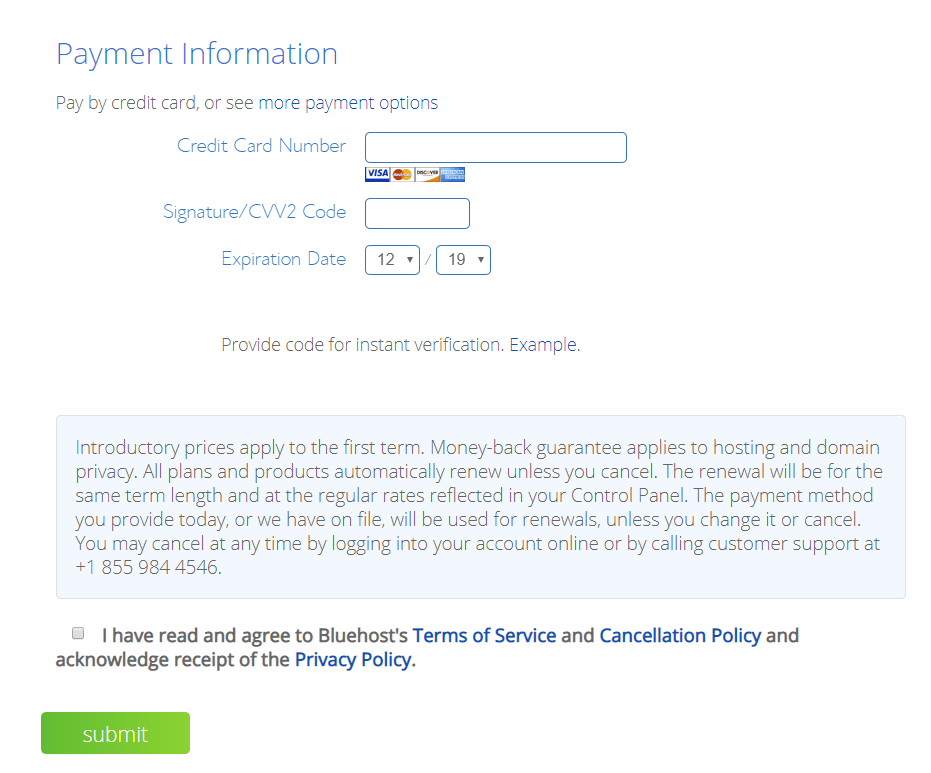 Now you need to agree with BlueHost terms of service and hit the Submit button.
Congrats on learning how to start a family blog!
The next step is installing WordPress (CMS), and BlueHost makes this step much easier.
Disclosure: Please note that some of the links are affiliate links and at no additional cost to you, I'll earn a commission. When you purchase hosting using my affiliate links, they compensate me, which helps make this guide free of charge to you and ensuring you get the best possible deal. I only recommend services that I've personally used and stand behind.
Installing WordPress
After you complete the payment, you need to pick a basic theme so you can start building your blog. WordPress is the most beginner-friendly CMS, and you can optimize your content really easy.
After a minute or so, WordPress is installed, if you now wonder how to log in, type the following in the address bar domain.com/wp-admin. For my blog, would look like randomboss.com/wp-admin.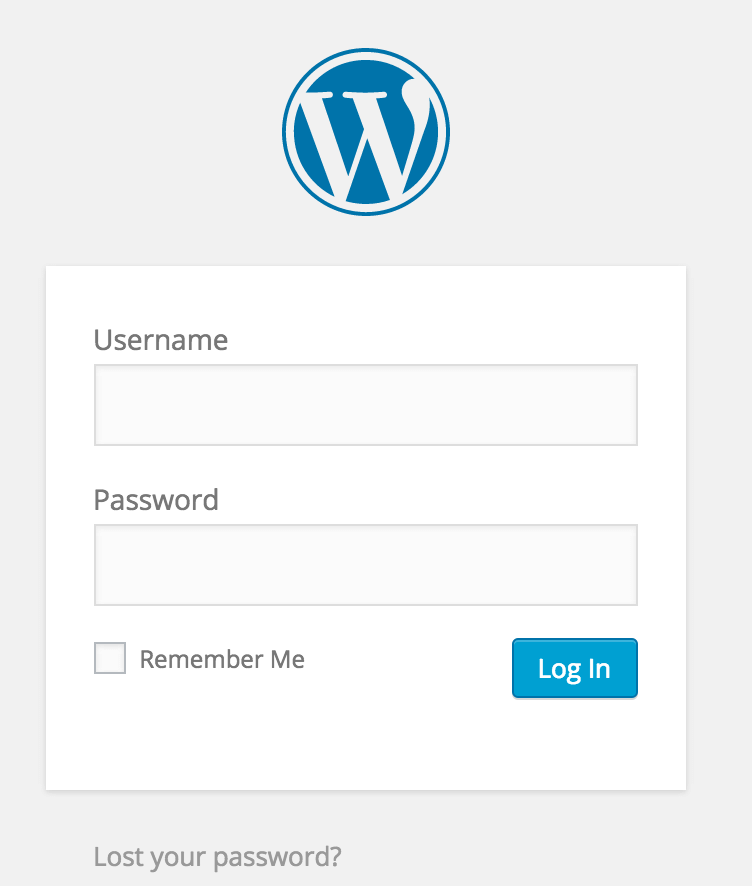 Make sure you change your permalinks, you can do that by going to Settings -> Permalinks, and change them to Post name.
Now your family blog will be more user-friendly and readers can navigate easier.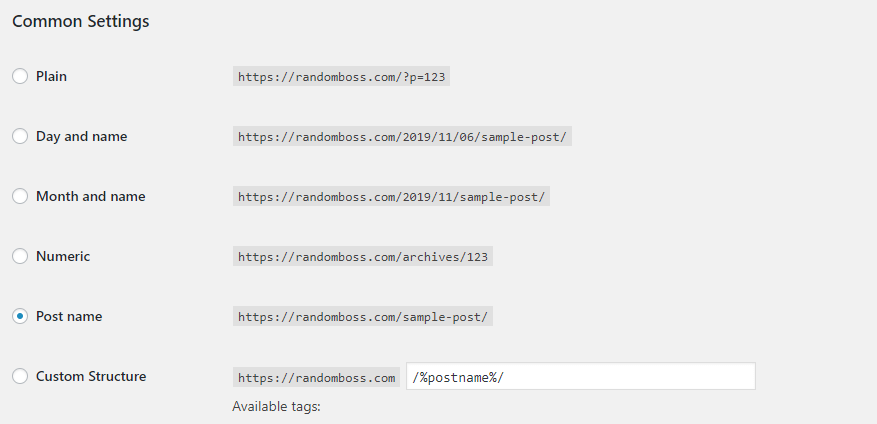 One example could be yourblog.com/family-post is better than yourblog.com/2025/01/01/family-post.
Choose your themes and plug-ins:
The best part of creating your blog, that you can choose your customized and personalized theme. Many blogging platforms allow you to choose free themes and templates to customize the look and the structure of your blog. You can also add many plug-ins that will help you to change the functionality of your blog.
If you are making a family blog, you have to allow people to comment on your content, share their views, you have to set up photo galleries, and you have to add music or video in your blog, and you also have to back up your data on your site. So, you will not lose any of your content.
Plugins to use:
Rank Math: Perfect to optimize your On-Page SEO.
WP Fastest Cache: A simple cache plugin to clear cache and minify CSS/JS.
Grow by Mediavine: Visitors can share your content on social media.
Block Bad Queries (BBQ): It will stop malware.
WP Forms: Amazing contact form plugin.
Autoptimize: Great plugin to help you speed up your site.
Self Hosted Google Fonts: Only needs enabling.
WP-Optimize: It will clean your database.
WP-Rocket: This is a paid plugin, and you can avoid installing WP Fastest Cache, WP-Optimize, Autoptimize, Async JavaScript, CDN Provider, HeartBeat Control, and many more. Great plugin to optimize your blog, you can get the plugin here.
Monetizing
You can monetize your family blog with display ads, affiliate marketing, Amazon associates, membership, courses, selling your own physical products, selling ebooks, and many more.
Display ads and affiliate marketing are most profitable for most bloggers, depending on what kind of traffic you get, you can earn up to $40 per 1000 visitors when you combine both methods.
Keep in mind that this stat is not the same for all bloggers, but if you can reach 50,000 visits a month, could result in $2,000 earnings for you, and it is very possible if you work hard.
Write content, promote it on social media, and the visitors will start coming. Google will rank you for low competition keywords if your posts are very informative. To hunt down those low competition keywords, check SEMRush, it is the best for bloggers.
What are the benefits of being a blogger?
Saving your life memories:
Creating a blog is the best way to save your memories and your pictures. With the help of your blog, you can save your memories for your life, and you will not have any fear of losing them even if your computer crashes.
Users friendly environment:
There will be also freedom for the readers, as they can check-in when they want to read your blog and your inboxes will not be spammed by useless talks.
A family blog will be a great thing to do if you want to share your life experiences, your adventures, your big events, and traveling history.
Conclusion: How to start a Family blog?
Pick the domain name
Get Hosting (BlueHost)
Install WordPress
Install Theme and Plugins
Add a few pages
Add your first blog post
Start Monetizing
Congrats!
[bctt tweet="Learn how to start a family blog successfully with this complete guide. 🔥" via="no"]
You have read all the main points to start a family blog. Now, it is up to you how you make your family blog. You have to see the positive things that you're going to enjoy after making your blog.
In this world of evolution and technology, people are getting distant from each other, and also with the help of technology you can get the help of the people, and you can make your relationship stronger, plus you can make money by just posting content and promoting it.
So, if you want to make a personal family blog, then, you should not wait for anything because you know all the processes and steps to make your family blog. For more blogging tips, click here.