This is by far one of the most extensive guides that will teach you how to start a study blog successfully. Starting a blog can be one of the best decisions you can ever make, you will learn how to monetize your content and you can also enjoy working at your own time and schedule.
If you are a student, or you have a professional degree in education and you are willing to start a study blog, then you are in the right place. Blogging is a way in which you get in contact with people, help them and you get to earn money in return.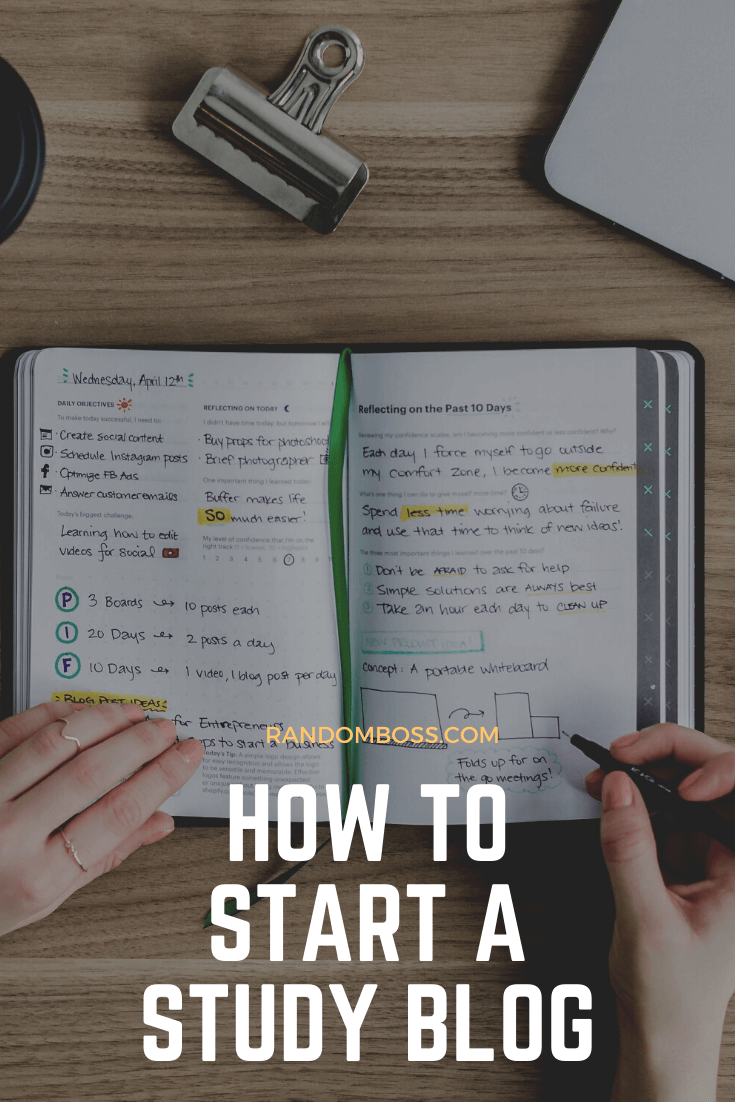 Making a blog is not just limited to earnings but it can also help you in getting good grades, making yourself productive, and updating yourself with new and best methods to solve all the academic questions.
In a study blog, you can make content about creating assignments and helping the students of your level to write about any topic. You can make content about writing an academic report and using the different reference styles. It is up to you that on which topic you have a solid grip.
Starting a study blog requires more effort than making a blog about daily life, pets, and fashion. All the primary steps are the same for making any blog.
In this article, I will show you all the best and possible ways for you to learn how to start a study blog and to make good and research-based content. So, the following points are for you and you have to focus on all of them.
1. Blog name
Once you have decided that your niche studies and you know about your subjects and in which thing you are professional. So, first of all, you have to decide on a blog name that represents your niche and your blog. Try to make your blog name rememberable for the people and it should reflect your work and it should be based on learning nature.
Maybe you can have your name included in the domain, always choose .com it is easier and people will trust you more.
Choose web hosting:
Now you have to give your thinking and your blog a practical shape. For this, you have to select a hosting site where you can make your blog and where your blog stores its data. You have to install some plugins, a good theme, and add-ons in your blog and you have to customize it as it is a study blog.
Many websites provide hosting of your blog, but the CMS (content management software) we gonna use it in WordPress.
Decide your web hosting:
You can get paid hosting websites where you will get a domain of your choice and name. It will also be self-hosted and paid.
Another option is to get a free domain on any website which has the set domain (NOT recommended).
I do not recommend the free option because you will not have full control over your blog and it can be easily shut down because it is a subdomain. That's why the best way is to go through a paid web hosting where you own 100% your blog, plus it is not expensive!
In this guide, we will move forward with paid web hosting which is a beginner-friendly web hosting that almost all bloggers when they started their blog start with BlueHost.
Usually, a domain name could cost up to $18 per year, while web hosting could cost up to $10 per month. I know that for some people it is a bit much, that's why I have a very special deal for you.
For as little as $2.95 per month, you get a FREE domain name for one year, a FREE SSL certificate that protects visitor data, amazing security features with 24/7 educated customer support with 60% OFF on hosting. This is a deal that you don't want to miss.

When you open the BlueHost's homepage, click on Get Started.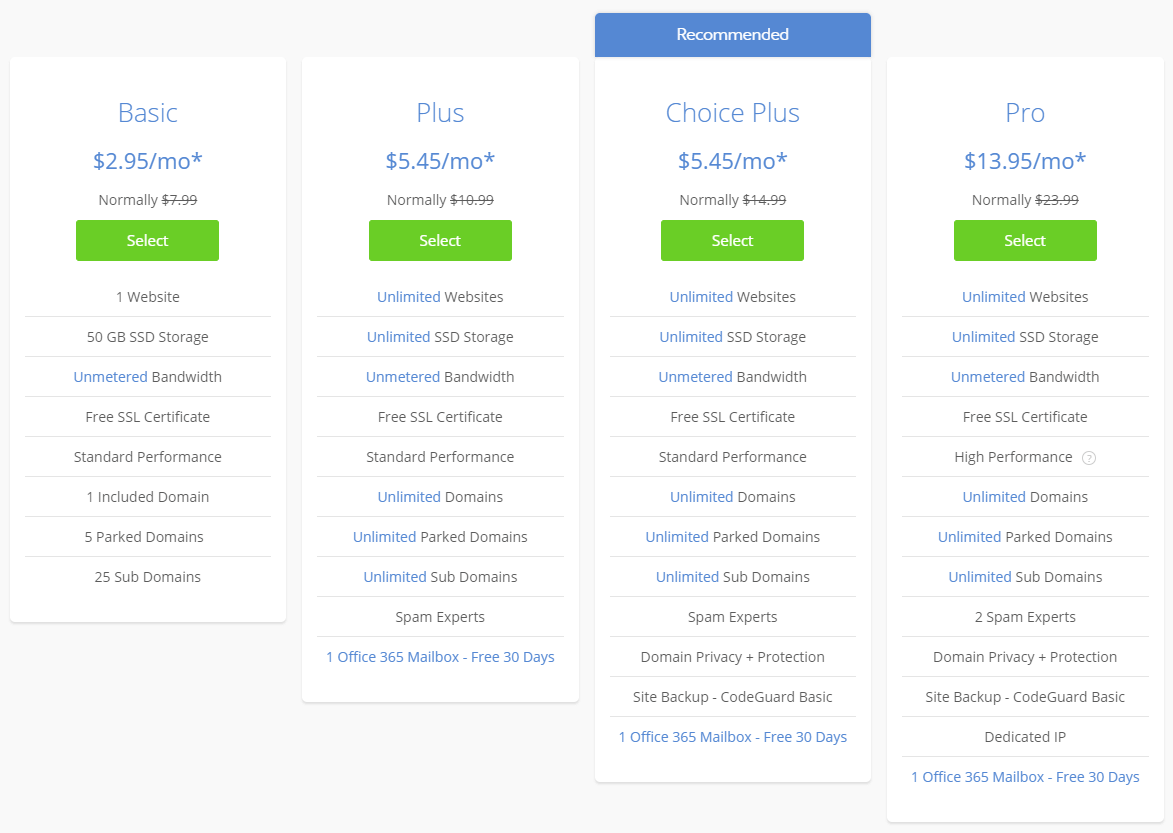 Starting with Basic Plan
The best plan to start a study blog is the Basic Plan on BlueHost. 50GB of SSD storage with unlimited bandwidth as well is a pretty good deal for a beginner. Also, you can always upgrade to a bigger package once you reach 25,000 monthly visitors to your blog without any downtime.
The most impressive thing about BlueHost is that they offer a 30-day money-back guarantee, which is a phenomenal deal to start your blog.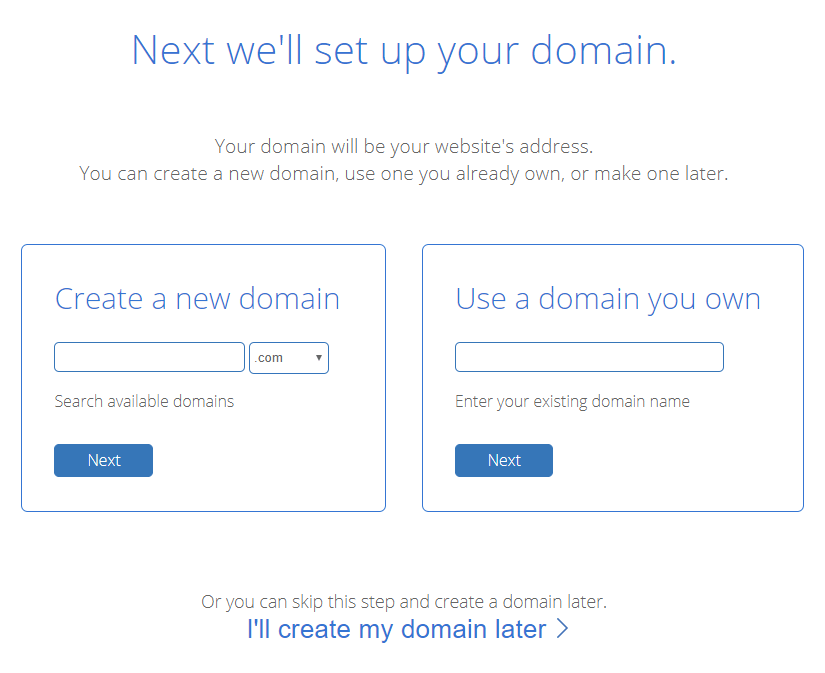 The next step is to fill the domain name of your study blog, or you can choose to skip and add it later.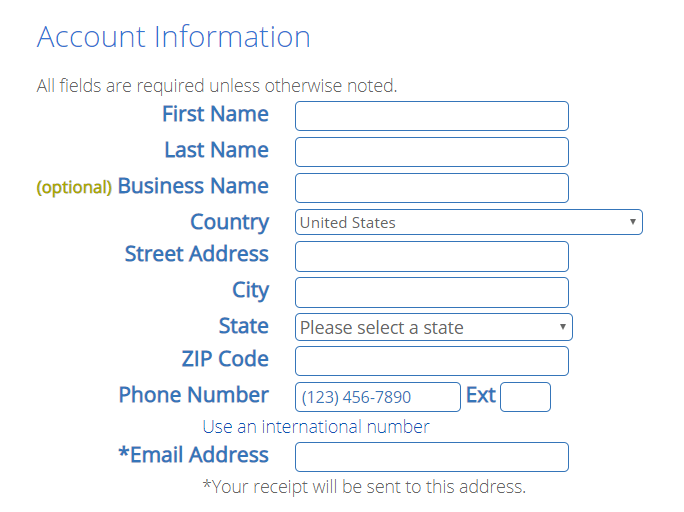 Fill your personal information and if you can grab domain privacy. It will avoid calls from people that wanna help you with SEO and promotions with your blog. If you are on a budget, you can skip this and always add it later.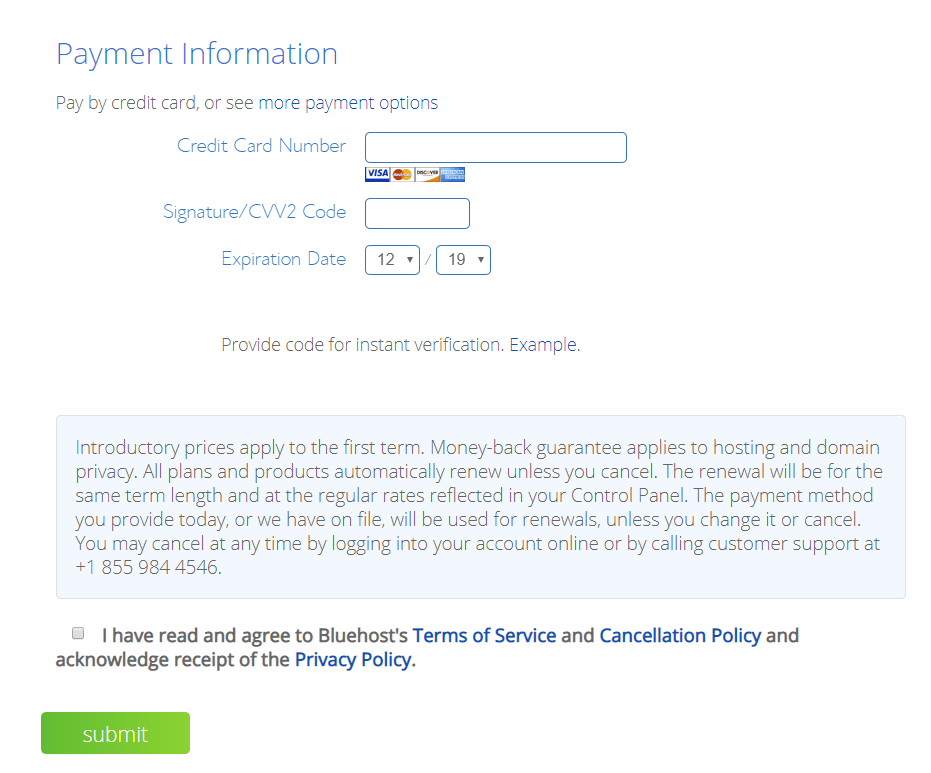 Now you need to agree with BlueHost terms of service and hit the Submit button.
Congrats on learning how to start a study blog!
The next step is installing WordPress (CMS), and BlueHost makes this step much easier.
Disclosure: Please note that some of the links are affiliate links and at no additional cost to you, I'll earn a commission. When you purchase hosting using my affiliate links, they compensate me, which helps make this guide free of charge to you and ensuring you get the best possible deal. I only recommend services that I've personally used and stand behind.
2. Installing WordPress
Once you are done with the payment, you need to pick a basic theme then click Start Building. WordPress is a really beginner-friendly CMS, and you can optimize your content really easily.
WordPress is usually installed in a minute, so if you wonder how to log in, type in the address bar the following: domain.com/wp-admin. For my blog, would look like randomboss.com/wp-admin.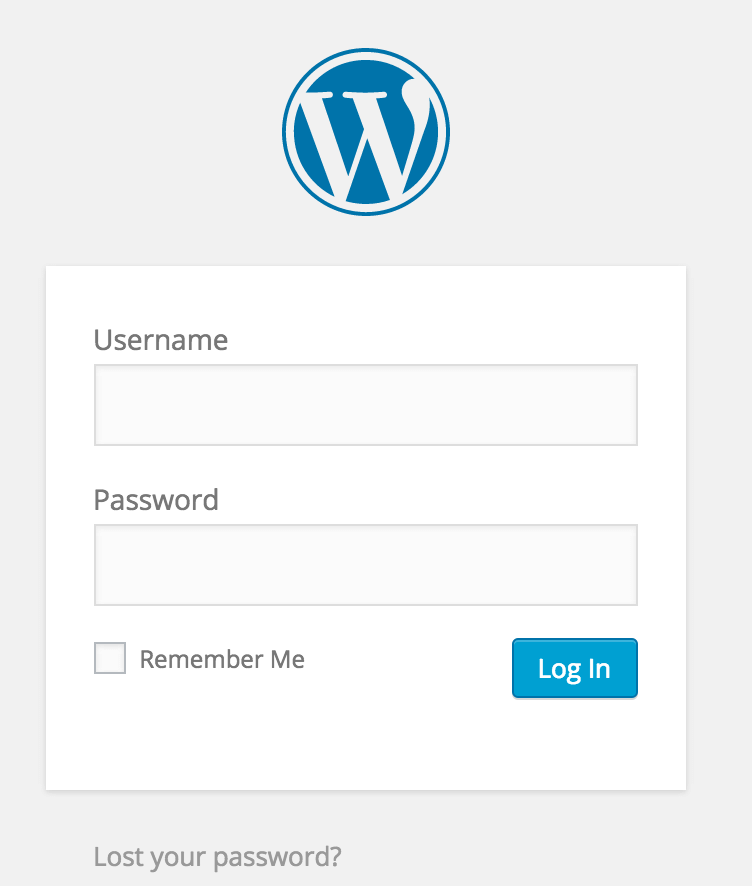 The first thing you should do it to change the permalinks, you can do that by Settings -> Permalinks, and then change them to Post name.
You will have now beginner-friendly URLs, so your visitors can navigate much easier.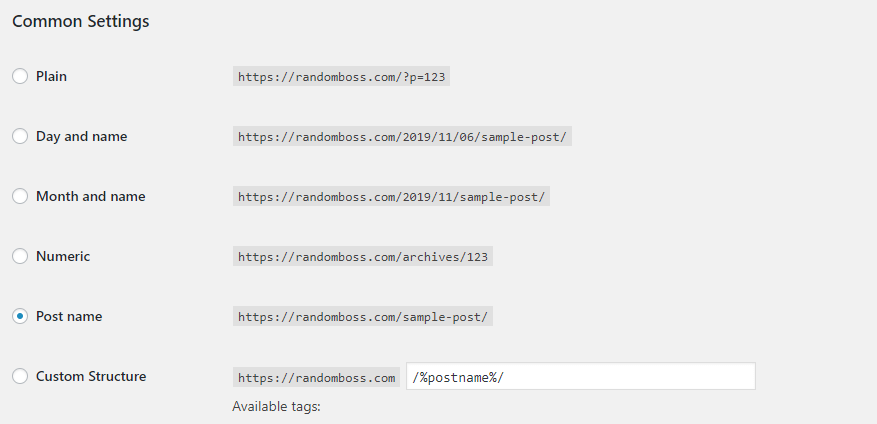 One example could be yourblog.com/study-post is better than yourblog.com/2025/01/01/study-post.
3. Design your blog well:
You have to design your blog in a way that should be easy for the people and also it should reflect the nature of the blog. You have to make sure to the people that your blog is the very first place to check if a student does not know how to write a research paper or any reference style like APA, Chicago, Harvard, etc.
You have to focus on two main points when you are making your content and setting your blog:
You have to make an easy and simple layout for the people because you are not a fashion blogger. People do not want to be distracted by anything unnecessary. People just want to see the useful and to the point information. You should make categories, lists, and navigation for your blog because everyone wants to see everything easily and they do not want to get into any difficulty.
You have to make sure that your content is up to the mark. You have to write your content as you are writing any research paper and you have to refrain from adding any useless and irrelevant information. You cannot add any random thing because it is not a general blog, it is the study blog. Here is a tip for you, before writing any type of content, just learn the fundamentals of blogging and read research papers and different articles about writing styles as many as you can.
How to make an ideal study blog?
The next step is to make your blog good and perfect for the readers. Follow these easy points through which you can make your blog near to perfection:
Stay focused on what you are doing:
Your blog and content should be reader-oriented. Creating the best content is the key to success and the key to attracting the audience. You have to make content that is based on two things:
Your personal experience like how you study and which things you consider in your academics and how you make your assignments.
You have to add some useful and to the point information for your readers regarding every topic and document type.
Now coming to the main focus. You have to be focused on producing content about studies and avoid to add any post related fashion or relationship because it will mark the main topic. You can add some other topics but they should also be related to the studies.
Students will come and read your blog for all the posts related to university assignments, study tips, clearing concepts, making assignments, writing any research paper, and for all the different tools that you will provide to them.
4. How to promote your blog?
Once you have created your blog and put all the necessary content and information for the readers. Now, you have to tell people that you have a blog for their help. For this, I have the following main points for you. If you focus on them, there will be fast growth of your blog.
You have to act like a friend with your audience. It means that you have to tell them all your personal experiences and thoughts. Stay in touch with them so they feel free to contact you.
If you want to boost the audience, make sure that you have added the options and ways through which the readers can contact you. Your readiness and keenness will help you to boost the popularity of your blog.
Promote your groups through different social media sites like Facebook, Instagram, Snapchat, Twitter, and others. Always change and modify your blog based on audience preferences.
Join groups, communities, and online forums so you will get to know about the requirements of people and you can help them in their issues. In this way, you will attract the audience and they will be interested in what you say.
At the start, allow some guest blogging and in this way, you will have a wider audience.
5. How to monetize your blog?
Once you are done with your blog and content and you think that you are now able to make some money from your blog, then you should think about the monetization of your blog. Till now, you have a good reputation and everyone follows you and seeks your help. Monetization will give you the motivation to improve yourself and make your blog near to perfection.
Following are the ways through which you can monetize your blog:
Sponsored content: You can earn by putting some sponsored content on your blogs like grammar checker, plagiarism checker, and proofreading tools.
Making online courses: You can also earn some money by making your online courses about anything in which students and your readers find any difficulty. Through this, you can make them successful in any field by taking some subscription charges per course.
Affiliate Marketing: One more thing you can do is place links of products of different companies and in return, you will get your commission. You can use platforms like Amazon Associates, ClickBank, JVZoo, CJ.com, and many more.
Display Advertising: This is another way on how a lot of bloggers make money, you can sign-up for Google Adsense, Ezoic, or MediaVine and they will put ads on your blog so your visitors can check them. You can usually make 20$ per 1000 visitors from your blog.
Conclusion: How to Start a Study Blog
Starting a new blog will not only help the people and readers but it will also help you to enhance your capabilities, boost your thinking capacity, and keep yourself updated with all the things. It will also cause you a good income.
All the steps from start to end and making content, choosing the layout, and editing your content will be successful if you remember that you have to be focused and provide quality content.
This will also open many doors for you in multiple fields in your real life, which is extremely important in bringing a change in this world. Here are some blogging tips for beginners as well.