How to Increase Blog Traffic is a hell of a topic that every beginner blogger wants to learn more about. New bloggers will always struggle to get traffic because there is competition in many niches.
But what can you do to increase blog traffic on your blog so you can start making money with it?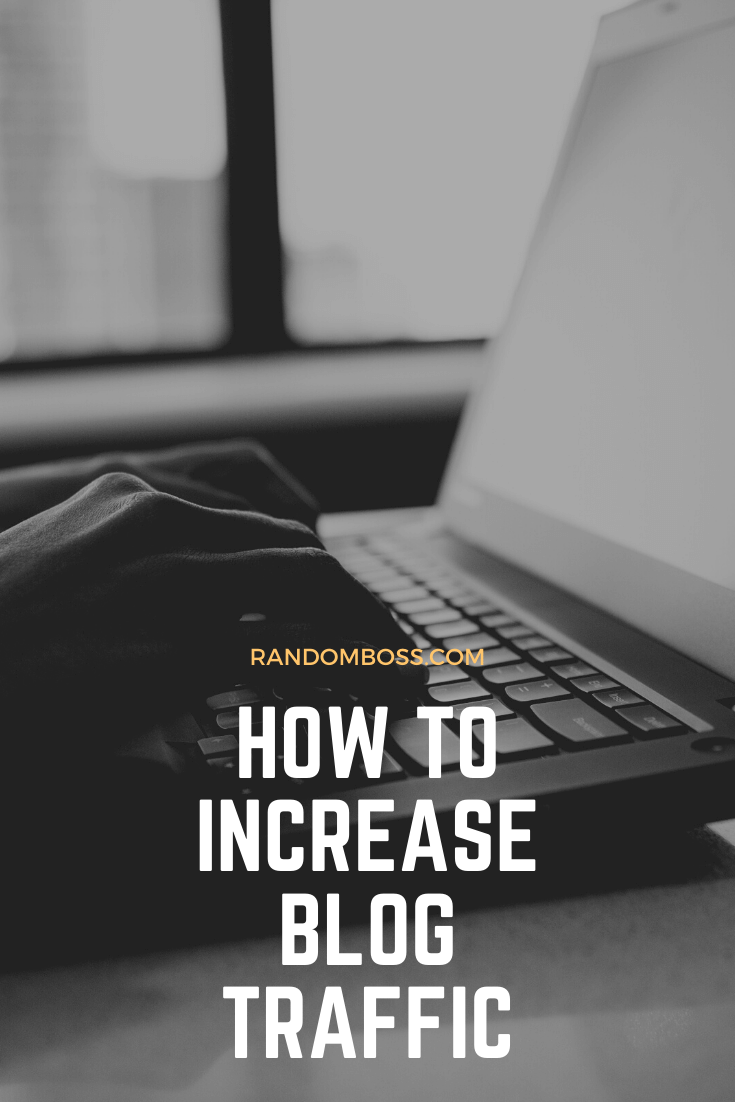 In this blog post, I will share a fast guide on how to increase blog traffic and get on the right track. Most beginners and pro, usually are not very good optimizing their content, the ones that have deeper pockets, usually hire SEO content writers and editors, and that's why they do so well.
[bctt tweet="2 Simple strategies on how to increase blog traffic." via="no"]
I will share 2 strategies that any blogger can use, and it is not something you never heard of, but it can open your eyes and keep you focused.
Method #1: Social Media
This is most likely the easiest and fastest method to bring you traffic on your blog. Why? People are sitting all day on their phones and scroll to social media. You need to put your content right in front of them.  How you can do that? Focusing on a couple of platforms by consistently uploading content (images & videos).
You need to get involved with Social media if you wanna learn how to increase blog traffic with social traffic.
What platforms are the best ones to bring you Social Media traffic and success?
Pinterest:
The right bloggers in the right niches understand the power of Pinterest. I've seen bloggers have over 10m monthly visits on their Pinterest business profiles. How they do that? By consistently uploading Pins.
You may be thinking I can't be bothered every day to go and make pins and upload them on Canva. I have an easier method you can use. It is called TailWindApp.
You can go ahead and create 14 pins on Canva, you can most likely make them in less than 30 minutes once you get the hang of it, and just upload them to TailWindapp so it can do it in the upcoming week. You don't need to think about posting any pins on Pinterest for the upcoming week and focus on other tasks.
YouTube:
[bctt tweet="How to get traffic to your website? Youtube, free method that can bring thousands of visits per month." username="iamrandomboss"]
I know what are you thinking, hey random boss, I'm not so good with making videos and I don't wanna show my face in the world and I can't be bothered with editing videos. I have an easier method that you can use right now. It is called ContentSamurai. You will get a free trial of 7-days to test the app.
What ContentSamurai do? All you need to do is to provide blog content, if you have 500-1000 words of content on your blog post, just copy it and paste it on ContentSamurai. The app is so smart and creates scenes for the keywords in your post.
It can create amazing videos and it has voice-over AI. They have amazing tracks that you can use and this works for any niche. It can create stunning high-quality youtube videos for you. It is an amazing way to get your blog noticed and attract people.
Facebook:
Facebook is amazing and you can promote your content in 3 ways. The 3 ways are Facebook account, Facebook Fan-Page, and Facebook Groups. Depending on what niche you are, you can create a brand-new personal Facebook account that will be only for business.
You can create a fan page for your blog, and as well join groups related to your niche. Start adding friends that are in those groups, this way you will have related friends that can follow your content. Make sure to have a stunning profile photo as well as the cover.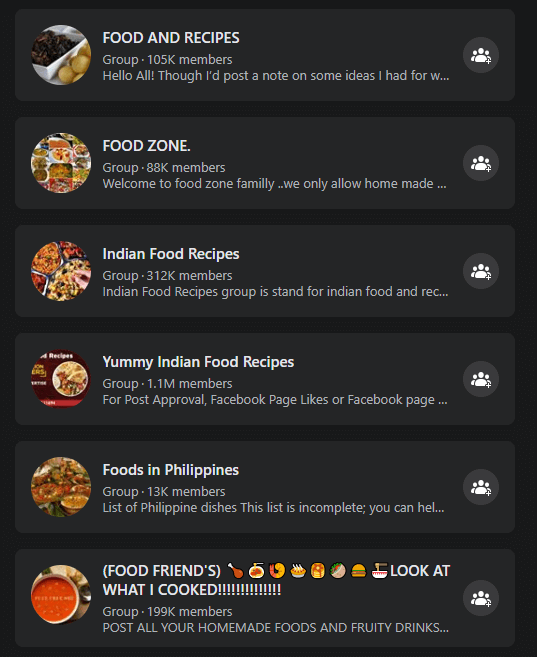 There are groups that have over 100k members, so you can start being more active and provide value to those users so you can gain trust. Sooner or later, you will be getting friend requests and you can invite them to your fan page or group. If you are in food and nutrition blogging, start joining the groups above.
Instagram:
[bctt tweet="How to get traffic to your blog with Instagram? Instagram is underrated and every blogger should use it." username="iamrandomboss"]
Instagram is one of the favorites that I use daily for my other websites. I personally love the swipe up feature, I have over 100k followers on one account and I always use it to bring traffic to my website. Instagram is amazing if you are in a very engaging niche, and the potential is sky-high for making money.
It is important to have a nice profile photo on Instagram if you don't know how to create a logo, check Fiverr. Fiverr has amazing gigs that can help you create a 100% unique logo for your Instagram account.
Make sure you have a nice bio as well, try to not look spammy and if you can put some quotes in there. This can help you attract the right followers as soon as they visit your account.
If you are reposting content, always give credit to the owners, they will even share it on their stories or comment/like your Instagram post.
LinkedIn:
LinkedIn is great for business. It may not work for every niche, but if you are blogging about SEO, finance, graphic designs, then you should start an account on LinkedIn. A couple of months ago I told a friend about LinkedIn, he is a phenomenal designer and started posting everything about how he makes logos or anything design related, and start getting clients from the right people.
People on LinkedIn are there to do business and find similar minded people. If you are in the right niche that needs business partners, use LinkedIn.
[bctt tweet="Complete guide on how to increase blog traffic with SEO and Social Media." username="iamrandomboss"]
Method #2: Search Engine Optimization [SEO]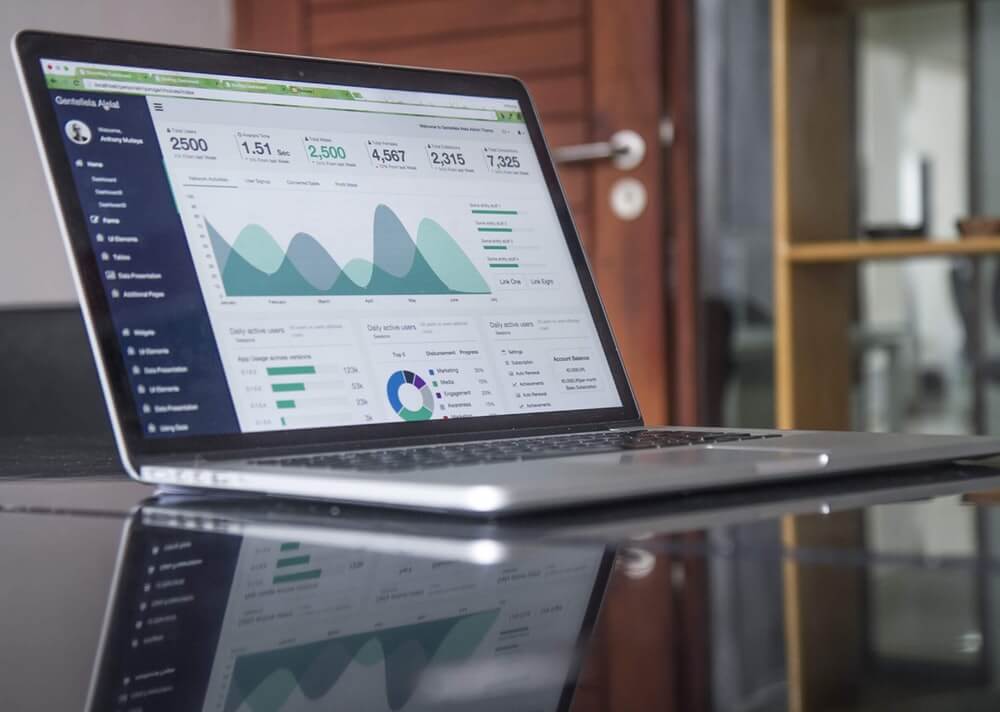 If you started a blog, you need to have a nice sheet about it so you can organize your keywords there. If you want to have a nice success on Google, you need to optimize your blog for SEO, speed and user experience. What does this mean?
Every post that you create, before you publish you need to check it with SEO plugin (Yoast SEO or Rank Math), does it have title and description, how many times the keyword was used, is it included in the first paragraph and the target keyword does it have an image?
SEO is a long-term game, and if you are a new blogger it can take a while to start seeing success. That's why I explained that Social Media is much easier for new bloggers to start getting visitors and people to know your blog and start sharing it. But, you need to learn On-Page SEO if you wanna learn how to increase blog traffic organically.
If you haven't started optimizing for SEO, start now. Start using SEMRush keyword tool to give you a detailed look on low hanging fruits (keywords with low competition), and start writing content about them. Learning how to increase traffic on a blog with SEO is great and will only benefit you and your pockets.
New bloggers seem so afraid of SEO ranking because there are so many link service backlinks that are consistently spamming you with ads.
User Experience
I don't know why, but most bloggers try to make their blogs super complicated and so fancy. This can turn-off some readers because it not easy to navigate, and they only want to consume your article.
Try making your blog simple and easy to navigate and understand, and they will appreciate much more. Your main priority should be users to enjoy your content, so make content for them and not for Google.
Clean Web Design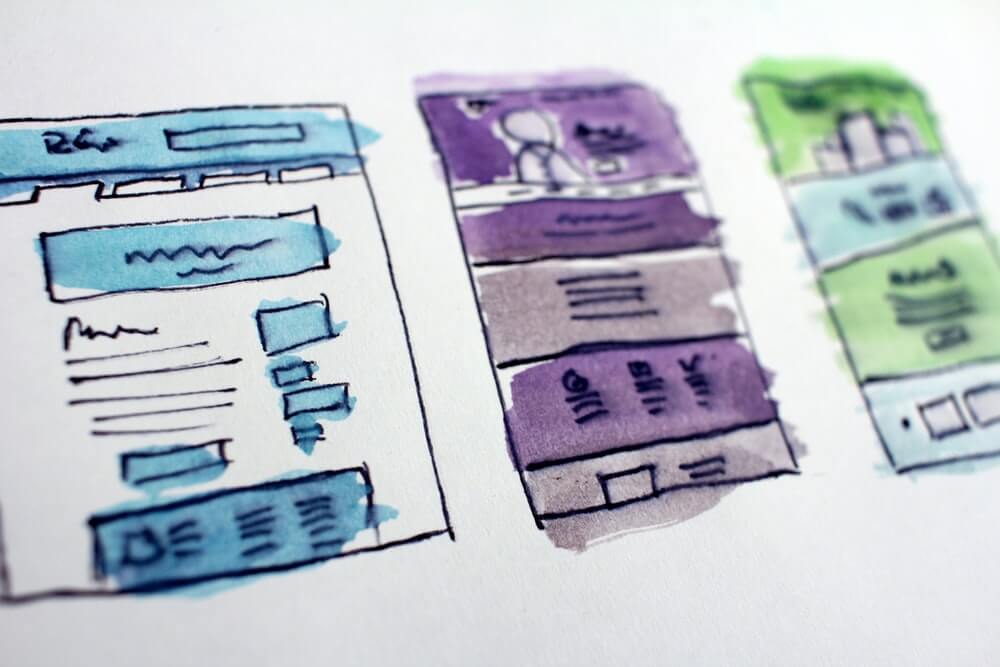 There are a ton of available WordPress theme online, and most of them have heavy coding in them. You should avoid this because it will make your blog slower.
Make sure your theme is simple, people can consume the content easy and everything is clear and visible.
If you want to invest a bit of money for a premium theme, try StudioPress, they have the best-optimized themes for speed and optimization.
Write Great Headlines
Another thing that is mostly overlooked by so many bloggers. You should have the Rank Math SEO plugin so it can show you if you have great headlines with numbers. It will improve your CTR and people will be more curious to see your post.
Do not forget to use Power Words that can trigger emotional response, so you understand why the article is valuable. You can use this website to check how engaging is your headline.
Start Linking Internally
This is also important when you are doing On-Page SEO. You must internal linking from your post to your other blog posts because it is important role for SEO.
This will help Google understand your content and it can increase your page views.
Add Video Content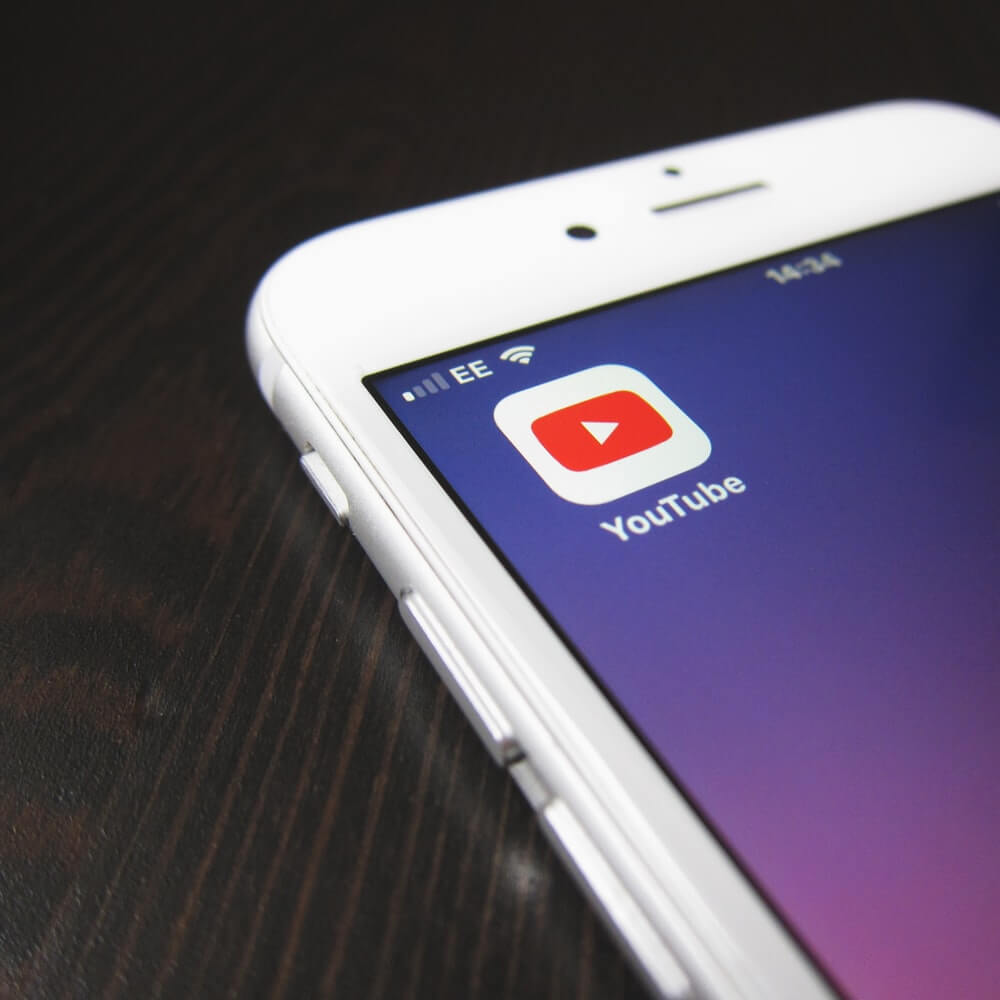 This is another way to connect your YouTube channel with your blog, you can have blog traffic head over to your YouTube channel, and YouTube visitors to visit your blog. All uploaded videos only need to be embed on your blog posts.
If you have already a blog with 100s of articles, and still low on traffic, start promoting your content on social media. Go ahead and start creating videos with ContentSamurai that will be presented to you automatically in 10 minutes.
You can use a tool called Revive Social and it will automatically share your older content.
Track Rankings

You need to track your progress so you can see how well preforms. You can use Google Search Console to see how well you are doing on Google search.
You can also use SerpFox that is free for 10 keywords.
Encourage user engagement
Make sure at the end of your blog posts, to encourage your visitors to share what they think your content and how you can improve. It will improve your word count for search engines and will help in returning visits for your blog.
How do you rank higher on Google?
The most important factors are nice content optimized very well with on-page SEO, and a couple of high-quality backlinks.
Backlinks are one of the many ranking factors, but if you can get backlinks similar to your competitors or high authority blogs similar in your niche, it will benefit you highly. You can also search for guest posts on Fiverr or SEO Clerks, there are really great gigs that will give you their domains to check their stats.
One of the most important things that you can do to rank higher on Google with your blog is to optimize it for mobile. Right now, 50% of Google searches are done on mobile.
Go and check your blog if it is greatly optimized for mobile on Google mobile test, if it is not, change the theme and start using some less coded simple theme and lightweight plugins that can increase blog speed.
The blog is still slow?
Blog On-Page is great, you use a lightweight theme and plugins, but still, it is slow on GTMetrix? It is time for a new web hosting. I highly recommend using Hostwinds or SiteGround, I managed to get 0.6s with Hostwinds, and I can't recommend it enough.

I use the business package, and I enjoy fast loading speed on all of my websites. Both web hosts have amazing customer support.
Siteground is more expensive than Hostwinds, but SiteGround is great for big businesses that need more resources. Hostwinds works great for blogs and they have amazing features.
If you are using a cheap $10/year hosting, switch right now. You don't want to risk all your hard work and not get any results. Both SiteGround and Hostwinds offer free migrations, so they can transfer your blog data from the current hosting to them free of cost.
Note: Hostwinds offer a free domain name if you sign-up with them for hosting, click here to get the special.
Conclusion: How to Increase Blog Traffic
Hopefully, you enjoyed this blog post on how to increase blog traffic and how to get traffic on your blog with safe and easy methods.
[bctt tweet="Great read on how to drive traffic to your website and improve your search rankings." username="iamrandomboss"]
If you didn't know how to attract visitors on your blog, now you know. It is important to optimize your content for Google before publishing it, I know SEO can be hard and getting organic traffic is harder, but it can be a snowball effect. The more content you publish and optimize, sooner or later you will get pushed by Google for higher rankings.
Social media is maybe for instant traffic, as soon as you publish, to let your followers click in bio or description, but it is a good way to build a great network.
SEO is extremely powerful and soon as you get authority in Google's eyes, you will be unstoppable. As soon as you publish a great piece of content, you will start seeing it in the top 20-30 on Google.
The most important thing is consistency, it is key if you want be successful in blogging. Focus on quality over quantity, and you can start seeing results soon.
Let me know in the comments if I missed anything, and if you found this helpful, please share it.